You're looking to get a baby passport photo but you still need some questions answered before you get to it. Does that sound familiar? If so, you've found just the right place for such queries as we will tell you how to take a baby passport photo properly.
You'll see what rules you need to follow, how to prepare to take a photo, where to get a baby's passport photo in the USA and much more. Join us as we delve deeper and explore the topic of passport photos for babies and provide a few tips you might find useful.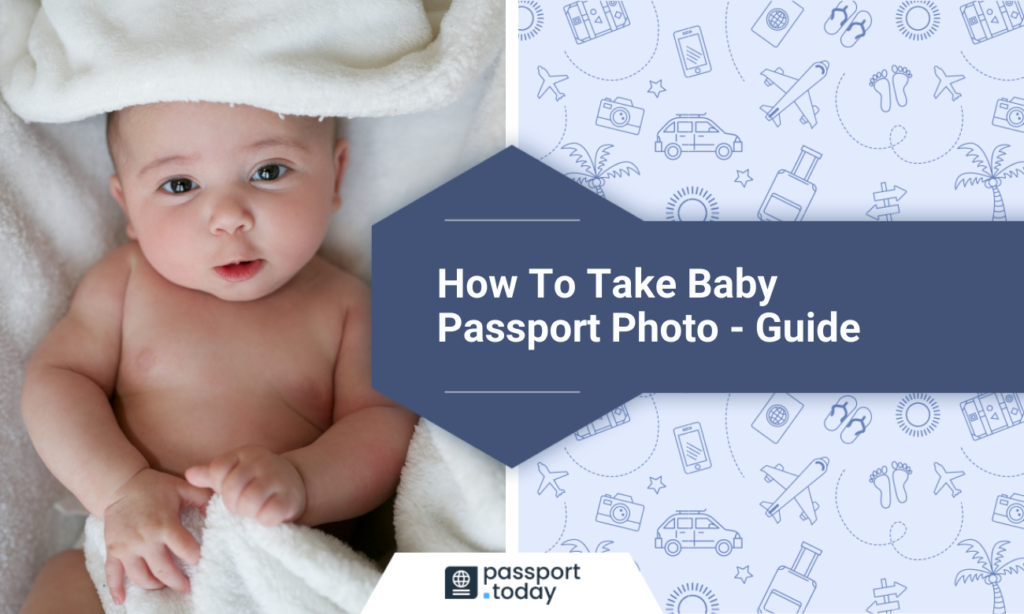 Taking baby passport photos – essentials
You might be used to taking passport photos already, since adults need a valid picture for their passport as well, so that's fortunate. However, you should know that taking baby passport photos is an endeavor that might prove to be slightly more of a challenge.
You see, young minor's passport photos do differ from regular ones as there is a slight alteration to the rules that govern passport photos and decide their legitimacy. A key piece of information about baby passport photo requirements that you need to keep in mind is that a baby's eyes do not need to be fully open. Beware, though, that this rule does not last long and older children that cannot be considered infants anymore need to keep their eyes open.
This rule will certainly make things easier and the process should be more straightforward, but it is only one of many things you should pay attention to.
Read other guides on passport photos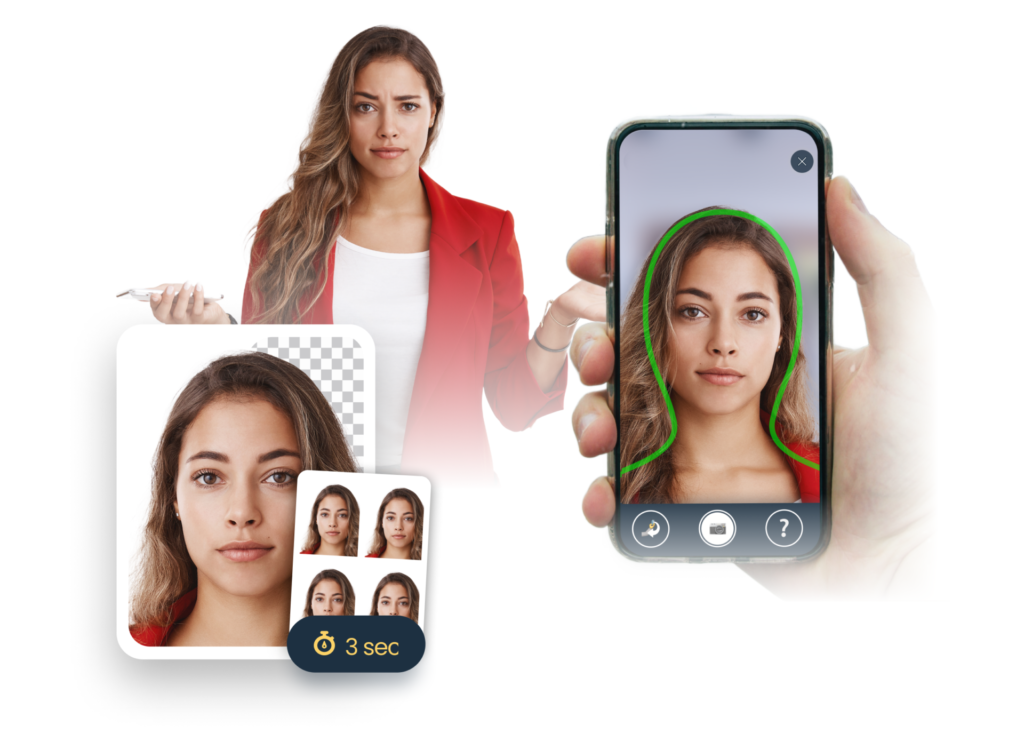 Baby passport photo requirements
The most crucial aspect of taking a baby passport photo is still before you, as you need to make sure you've done your homework and read about baby passport photo guidelines. After all, to snap a good passport photo of your child you need to keep in mind various rules and requirements so the final product can be accepted at the acceptance facility and the passport application can go through.
Just like adults, a baby's picture needs to be compliant with a number of conditions to be deemed appropriate and down below you'll find the list of passport photo rules.
correct size of 2 x 2 inches (51 x 51 mm)
printed on matte or glossy photo quality paper
white background
clear image with no visible pixelation
the photo must not be digitally altered in any significant way
the photo needs to be undamaged
the child should be sporting a neutral expression and staring at the camera directly
the baby's head should be centered in the photo and high-quality
the child's full face is visible, without any headgear unless needed for religious or medical reasons
no hands in the photo
no objects casting shadows on the baby's face or background
Keep those passport photo requirements in mind and you'll be able to take a perfect photo of your baby's passport book.
How to take baby passport photos – Step by step
Now that you know more about the technical side of things and the rules that need following you can finally move to your first steps on the journey to take the baby's passport photo. The process will require attention to detail and commitment but we're certain you'll succeed.
Follow the steps carefully as we jump from one to another and in the end, you'll have the perfect image of your baby.
Taking baby passport photos: Where?
Firstly, you need to consider where you want the photoshoot to take place. Do you want to take the passport photo at home or maybe hire a professional in a studio to take the baby's first photo for a U.S. passport?
This is a crucial step as you need to ensure the environment for passport photos at home is just right. After all, one should consider the natural lighting or if there's a white wall or any other object that will do as a background for the photo. Perhaps most importantly, you need a place that your baby will feel comfortable in. It is their photo, after all, so the baby's approval is very much a key component in this equation.
Arrange a part of the room so that there's nothing in the background, for example, and make sure it's a well-lit corner. Place the baby there and try snapping the picture. With luck you'll be able to take a picture that will be deemed acceptable at the passport office. Even one photo might be enough if you manage to take it just right.
Taking baby passport photos: How to take them?
Now that you've made the place comfortable for the baby and taken care of the right amount of natural light and the background you should turn to yourself and the subject of the photo.
The question of "How" to take the passport photo is a crucial one and many photography enthusiasts will certainly agree. There is more than one way to take a perfect baby passport photo off white background.
First thing's first, though. You would do well to arm yourself with a proper digital camera. Consider grabbing a tripod as well and any other equipment pieces that help you to take your baby's passport photo properly.
What if the child is naughty and refuses to sit in one place? Maybe it's sleepy and you're finding it challenging to get them in the zone? You need to figure out what works best and what objects or previously discarded ideas to use.
Here's a tip for you, though. If you're finding it tough deciding how to take baby's passport photos or keep ending up with ones that are blurry or don't show the baby's face correctly, consider this: Grab the baby and lay it gently on a bed with a white sheet or a white backdrop over it. That's one way of making sure the baby gets comfortable and perhaps more accomodating.
Once the newborn lies still, try to get the baby's attention by calling to them or showing them something they like, so they look directly into the camera.
Just bear in mind that you should avoid doing anything that can make a baby laugh or smile too widely since infant passport photos need to include a neutral facial expression. A slight, natural smile is, by all means, okay, but a neutral expression is still preferred on the passport photo.
Taking baby passport photos: more tips and tricks
If you really want to play the role of the photographer and take the infant's passport photos on your own, there are other ways to ensure you end up with a satisfactory final product.
One of the most useful things you can do to make the process a bit easier is dive deeper into your camera's settings and turn on the option that'll make your camera take several photos very quickly after you press the button. This will help you out a ton with choosing the right baby's passport photo.
Additionally, remember to turn the camera's flash off, as your child's eyes might not be used to such sudden flashes of light and their eyes might close most of the time.
Last but not least, if you've chosen to put the baby on its back on a white bed sheet, consider using two towels to ensure their head stays relatively still. Roll them both and put one just above the baby's shoulder blades and another around the baby's head. This should help you big time with their energetic nature.
Editing a baby's passport photo
Of course, taking the perfect passport photo is but a step on your journey to a valid image and once you've managed to snap a picture that's compliant with passport photo guidelines, the baby photo needs to go through the editing process.
Thankfully you've got help in the form of countless internet sites, applications or software that aims to help you create a perfect U.S. passport photo. You truly have a wide variety to choose from and depending on what exactly you need, you might even need to turn to professional programs like Adobe Lightroom, for example. A free passport photo maker may prove quite enough too, though.
If you decide to edit the photo yourself, you need to make sure your baby's passport photo is the right size, has the right resolution and shows the baby's head in all its adorable glory.
Find the right kinds of settings and input all the important numbers like the width and length of the picture, for example.
Also check if the colors are bright enough or if there are any shadows that shouldn't appear in newborn passport photos.
Now the baby passport photo is ready for whatever comes next, and if you've got nice timing, you can even apply for the document on the same day.
Acceptable baby passport photos and how to check them online
Once the editing process is concluded and the baby passport photo looks ready, now it's time for the real test via the internet. Luckily, you can actually check if what you believe to be a perfect passport photo is acceptable or not on an official website.
All you need to do is find the government website and navigate to the section on passport photos. There, go ahead and locate the link to the application set up by the U.S. government and upload the photo. Once you do that, after a brief while you should have all the information you need, whether the infant passport photo is adequate or not.
You might also be interested in:
Passport Renewal for Children in the U.S. – Step by Step Guide
How to take baby passport photo – summary
To take a great photo for your baby's passport you will need to make sure a bunch of matters are all attended to. Is there a good natural light incoming, does anything cast shadows over the baby's face, are the infant's eyes open or not – everything's important.
The baby's new passport will require you to pay extra attention to detail, have good timing and patience and maybe even photo editing skills. After all, you might end up altering the baby's photo in special, dedicated software.
FAQ
How to take a baby passport photo on an iPhone?
To take good photos of your baby with an iPhone, you need to make sure the room is appropriately set up, including natural light coming from good directions or something to act as a plain white background, like a white sheet.
Find what a child's passport photo should look like and use either free internet apps or perhaps dedicated editing software to crop the image, correct one or two things like the resolution or the background and you're done.
Can I take a baby passport photo myself?
The answer is yes, you certainly can take the baby passport photo yourself. You just need to ensure you've got the right kind of environment set up for the picture and know how to take the baby's passport photo just right.
How to take baby passport photos at home?
To take a good passport photo of your baby you need to remember that every photo for a U.S. passport needs to be of a higher quality and compliant with the requirements including height, length, resolution and many more.
First, you need to recreate a photography studio or a photo booth environment in your house or flat. This includes preparing a room, ideally with a white wall, and someplace for the child to sit or lie on.
When you've managed to sort that out, feel free to snap as many baby's photos as possible and choose the best. All that's left to do is alter the resolution and size, correct background and lighting and you're done. Just remember about infant passport photo requirements.
How to take a passport photo of a newborn baby?
You need to make sure the room in which you plan to take the child's photo is well lit, with something that can play the role of a white background and nothing to cast any shadow over the baby's face.
Remember that newborn babies are not required to have their eyes fully open, which may turn out to be a huge convenience. Apart from that, their photos need to follow the same rules as any other passport photo, which means a face centered in the middle of the image, no headgear unless it is a necessity and a neutral expression, although a subtle smile will be okay.
How to take a 9 (nine) months old baby passport photo?
To take a 9 (nine) months old baby passport photo you need to familiarize yourself with baby passport photo requirements, which are in the vast majority the same as an adult's.
To get the right picture for the passport you need to make sure the background stays white and no shadows are cast over the baby's face. Proper lighting and the right intensity of colors will matter too, of course, which is why you might turn to online programs, like a passport photo maker.
You need a clear view of the toddler's face, with the image centered on their nose. Take the photo when the child is facing the camera and don't worry if their eyes are not fully open.
Once you've got the picture, double-check if the size, resolution and other aspects are okay and print away. Just remember to print on white paper that's matte or glossy and you will be alright.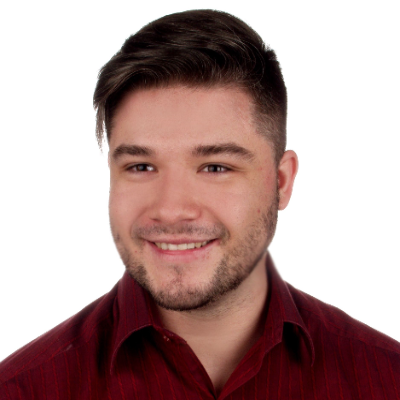 Graduated from the University of Warsaw, Michał, is a travel expert with an undying thirst for adventure and a writer at PhotoAiD. A self-proclaimed book and movie critic as well, he's always eager to visit to the most underrated or less popular travel destinations.