The excitement of planning a family vacation can suddenly turn into stress when realizing that your newborn, infant, or toddler needs a passport for international travel. But worry not, dear parents! Applying for a baby passport is a user-friendly process, designed to ensure a smooth experience. This blog post will guide you through the step-by-step process on how to get a passport for your baby, helping you navigate parental consent requirements and special circumstances along the way.
From gathering the required documents to tracking the application status, this comprehensive guide will cover all aspects of obtaining a baby passport. So let's embark on this journey together and ensure your little one is ready for their first international adventure!
Short Summary
Gather necessary documents and complete Form DS-11 for a baby passport application.
Take or obtain a high-quality photo, pay fees and schedule an appointment with both parents/guardians present.
Track the application process to stay informed. Consult travel.state.gov for official guidelines regarding parental consent & special circumstances.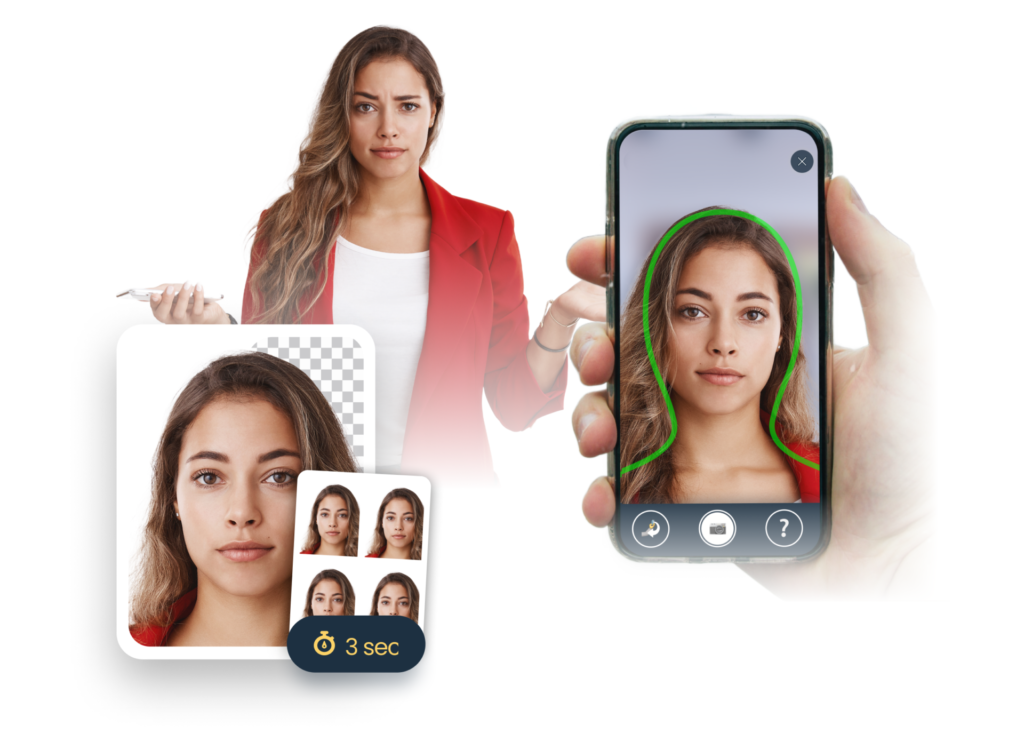 Read other guides on passport photos
How to apply for a baby passport: all steps explained
This section outlines the steps to successfully apply for a U.S. passport for your newborn, infant, or toddler, ensuring they are prepared for their international travels.
Applying for a baby passport may seem daunting at first, but by following a systematic approach, you can simplify the process.
Step 1: Gather the required documents
Before diving into the application process, it's crucial to gather all the necessary documents. You'll need to provide citizenship documents, an identification document of the parent or legal guardian, and a passport-sized photograph of the baby. For citizens, U.S. birth certificates, Certificates of Naturalization, or other acceptable documents are required. Parent or guardian identification can be a valid driver's license, REAL ID, permanent resident card, or government and military ID. The passport photo must follow the required dimensions of 2×2 inches and be taken within the last six months.
Once you have these documents in hand, it's time to complete Form DS-11, the application form for obtaining a U.S. passport for a baby. This form will be the foundation of your baby's passport application, so ensure you have all the necessary information and supporting documents before moving on to the next step.
Step 2: Complete form DS-11
Form DS-11 can be completed either online or offline, and it requires basic information about your child, such as their full name, date and place of birth, sex, phone number, travel plans, and emergency contact information. With only 22 questions spread over 2 pages, the form is designed to be user-friendly and straightforward. If a box on the form is not applicable to your situation, simply write "N/A".
Completing Form DS-11 accurately is crucial for a smooth passport application process. Double-check all the information you have entered and ensure that you have provided all the necessary supporting documents. With this step completed, you're now ready to move on to taking the perfect passport photo for your baby.
Step 3: Take the perfect child's passport photo
A high-quality passport photo is essential to avoid rejection during the application process. To capture the perfect passport photo a child or newborn passport, use a camera with a resolution of 10 MP or greater and minimal lens distortion. Ensure that the eyes, nose, chin, and ears are in focus and that any shadows are eliminated or minimized. A clean, unadorned white surface is recommended for taking the photo. It's advised to have another adult guide the baby's gaze in the appropriate direction for the photo.
Taking your baby's passport photo can be both an enriching experience and an enjoyable activity. However, if you prefer a professional touch, consider obtaining a passport photo from a reliable source, such as a local photography studio or pharmacy. Consulting reviews on Google and Yelp can help you find the best provider in your area.
Step 4: Pay the passport fees
Passport fees are an important aspect of the application process. You can expect to pay $135 for the passport book and acceptance fees, with an additional $15 for a passport card. A passport book is the standard document used for international travel, while a passport card is a pocket-sized alternative for travel to and from Canada, Mexico, the Caribbean, and Bermuda.
To avoid paying extra fees, it's recommended to request a passport card at the same time as your passport application. The federal passport fee calculator can be used to determine the expenses related to your child's passport. Its usage is helpful and efficient.
With the fees paid, it's time to schedule your baby's passport appointment.
Step 5: Schedule a passport appointment
Scheduling a passport appointment is a crucial step in the application process. The most efficient method for scheduling an appointment at a passport acceptance facility is to do so online via travel.state.gov. When attending the appointment, ensure that both parents/guardians accompany the baby and bring all the necessary documents, including the completed DS-11 application form, passport photo, certified birth certificate (along with a photocopy), passport fees, and identification documents from both parents/guardians.
As of April 2023, the routine service for baby passport applications is estimated to take 10-13 weeks. Planning ahead by scheduling the appointment well in advance will help ensure that your baby's passport is ready for your upcoming international travels.
Step 6: Track the process
After submitting the application, it's important to track its status to stay informed about the progress. You can check the passport status update online or by phone after submission, which should be done 6-8 weeks prior to your planned travels. To check the status online, visit the Online Passport Status System website and input the application number. Alternatively, you can call 877-487-2778 and provide the application number to receive updates.
Tracking your baby's passport application ensures that you're aware of any potential delays or issues that may arise during the processing. By staying informed, you can take prompt action if necessary and make sure your baby's passport is ready in time for your travels.
Navigating parental consent and special circumstances
While the process of applying for a baby passport is generally straightforward, certain situations may require additional documentation or steps.
This section will discuss the rules surrounding parental consent and how to navigate special circumstances that may affect your child's passport application.
Sole custody or legal authority
In cases where one parent has sole legal authority, additional documentation is required when applying for a child's passport. Evidence of sole legal custody, such as a complete court order granting sole custody, a death certificate of one parent, or an affidavit of sole custody, must be submitted with the application. Note that each of these documents must be an original or certified copy.
By providing the necessary evidence, you can ensure that the passport application process runs smoothly despite the unique circumstances. This documentation will help the passport agency understand your situation and process your child's passport application accordingly.
Handling absent or unavailable parents/legal guardians
If one parent or guardian is unable to appear during the passport application process, specific steps and paperwork are required. A notarized Form DS-3053, which is a "Statement of Consent" issued by the State Department, must be submitted along with a photocopy of the absent parent's identification.
In cases where the other parent or guardian cannot be located, submission of Form DS-5525 "Statement of Special Family Circumstances" is recommended. By completing the appropriate forms and providing the necessary documentation, you can facilitate the process and ensure that your child or newborn baby receives their passport in a timely manner.
How to get a passport for a baby: summary
In conclusion, applying for a baby passport is an essential step in preparing for international travel with your newborn, infant, or toddler. This blog post has provided a step-by-step guide to help you navigate the process, from gathering necessary documents to tracking the application status. By following these steps and staying informed through official resources, you can ensure that your baby's passport is processed efficiently and without issues.
With your baby's new passport in hand, you can look forward to creating cherished memories as you explore the world together. So gather your documents, take that perfect passport photo, and embark on a lifetime of adventures with your little one by your side! Safe travels!
Frequently Asked Questions
How soon can a newborn get a passport?
It is possible to get your newborn a passport in no time! According to Huff, "Parents can obtain a passport for their baby regardless of age. They could be two days or two years."
You may need to check airline regulations before traveling with infants, but having a passport makes that easier.
What are the requirements for a baby passport?
To secure a passport for your baby, you'll need to provide a DS-11 passport application, proof of citizenship (such as a U.S birth certificate), and the parents' name (e.g., a marriage certificate or IDs), a baby passport photo, an $80 check for the U.S. Department of State and a $35 fee for processing.
With this checklist in mind, you can ensure a smooth process and have your baby's passport ready in no time.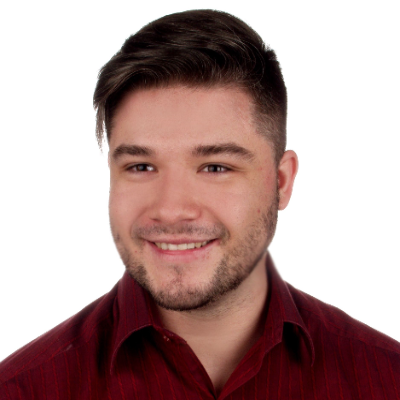 Graduated from the University of Warsaw, Michał, is a travel expert with an undying thirst for adventure and a writer at PhotoAiD. A self-proclaimed book and movie critic as well, he's always eager to visit to the most underrated or less popular travel destinations.