Are you dreaming of international travel? Whether it's for leisure or business, you'll need one essential document: a passport. This small booklet is your key to exploring the world. But how do you get one? This comprehensive guide will walk you through the process, focusing on the crucial aspect: the documents needed for a passport.
The Basics: What Documents Do You Need for a Passport?
Applying for your first U.S. passport might seem like a daunting task, but it doesn't have to be. Here's a breakdown of the documents you'll need:
DS-11 Passport Application Form: This is your formal request for a passport. It's crucial to fill it out accurately. You can find this form on the U.S. Department of State's website.
Qualifying ID: This could be your driver's license, military ID, or any other government-issued identification. The ID must be current and bear your photograph. Don't forget to bring a photocopy of the same.
Proof of U.S. Citizenship: This could be your birth certificate, naturalization certificate, or a certificate of citizenship. You'll need to provide a photocopy of this document as well.
Passport Photo: This isn't just any photo—it has to meet specific requirements, which we'll discuss in the next section.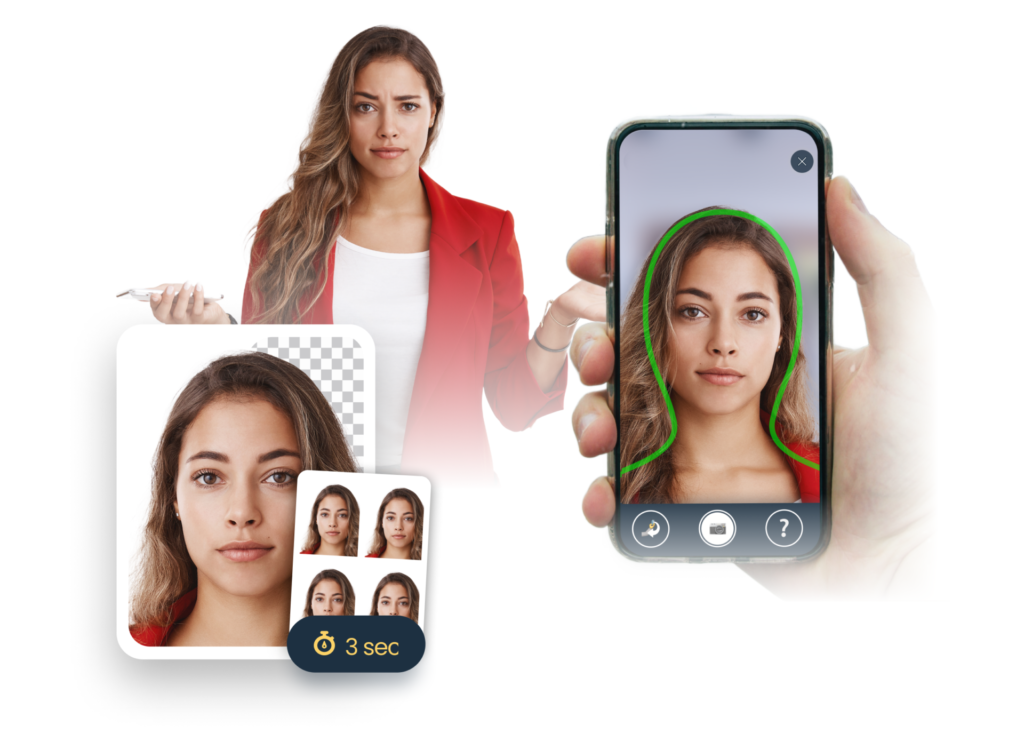 Read other guides on passports
Additional Requirements for a Passport Application
In addition to the documents mentioned above, there are a few more things you'll need to take care of:
Application Fee: This fee covers the cost of processing your application. The cost varies for adults and children under 16, with adult applications costing slightly more. You can check the current passport application prices on the Department of State's website. As of January 31, 2023, the application fee for an adult passport book is $130, and for a child under 16, it's $100.
Execution Fee: This is for accepting and processing your documents. The execution fee is $35 and is the same for both adults and children.
Optional Fees: If you need your passport in a hurry, you can pay an additional $60 for expedited service. There's also an optional $17.56 fee for 1-2 day delivery for the return of your completed passport.
Please note that the application and execution fees are non-refundable, even if a passport is not issued. The payment methods vary by facility, so it's a good idea to check which ones your facility accepts ahead of time.
Tips for Passport Photos
Your passport photo is an essential part of your application. Here are some tips to ensure your photo meets the requirements:
Recency: The photo should have been taken within the last six months.
Quality: The photo should be clear and unedited. Don't apply filters, and make sure there's no blur or pixelation.
Color: The photo should be in color. Black and white submissions are not permitted.
Background: Use a white or off-white background.
Glasses and Hats: Don't wear glasses or hats unless they are for religious or medical reasons.
If you're unsure about the photo, you can use the State Department's photo tool to check if it meets the requirements.
Processing Time for Passport Applications
Once you've submitted your application and all the necessary documents, you'll need to wait for your passport to be processed. Here's what to expect:
Standard Processing: This usually takes about two to three months.
Expedited Processing: If you need your passport sooner, you can opt for expedited processing. This takes about a month and a half to two months, but it does require an additional fee.
Conclusion
Applying for a passport requires careful preparation and a clear understanding of the documents needed. By following this guide, you'll be well on your way to holding your U.S. passport and embarking on your international journey. Remember, the world is waiting for you—so start your application today!
Please note that the information provided in this blog post is accurate as of the time of writing. Always check the official U.S. Department of State website for the most up-to-date information.