Taking a proper passport photo that follows the official requirements can seem like a daunting task but, in reality, this couldn't be further from the truth. Acceptable US passport photos are easy to take, edit, and print – all you need is some patience and knowledge of all the rules and guidelines to follow. Read along with our article to find out what is considered an acceptable passport photo and how to obtain one.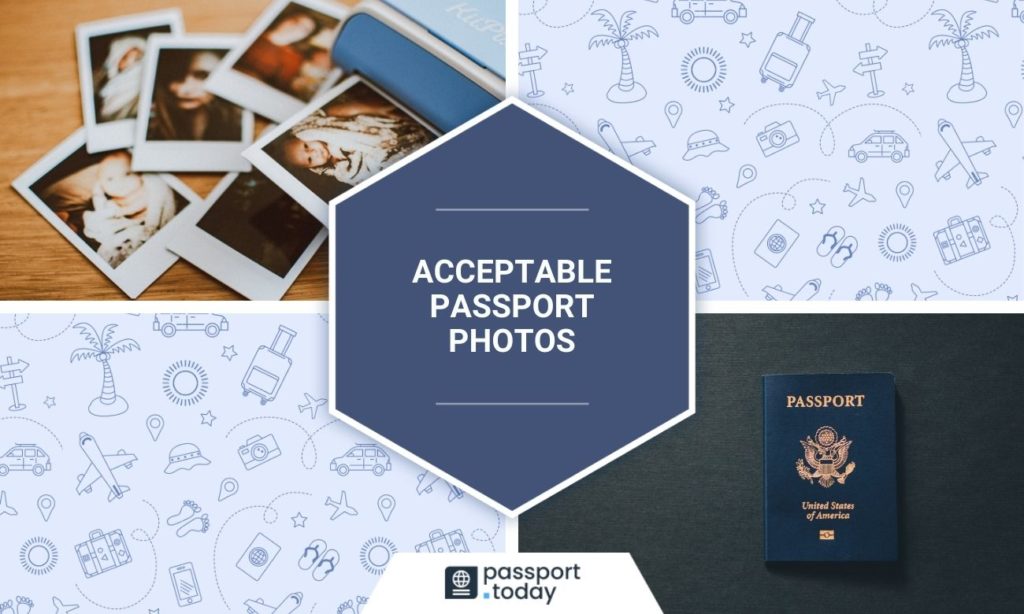 Passport photo rules and regulations in the US
One of the most important things to establish at first is the official US passport office's rules and regulations for a correct passport photo. They can be arranged in the categories you will find below:
Taking the photo
When you take a passport photo, you need to remember these rules so that your photo can get fully accepted:
Your photo has to reflect your true, everyday self
Natural lighting is preferred, avoid shadows
The background has to be of a white color
Nothing can be obscuring your facial features
You need to be facing forward, your upper shoulders and full face showing (the background has to be visible around your face)
Refrain from head-coverings and big jewelry (the only time this is acceptable is if you wear it every day for religious reasons).
Editing/cropping the photo
When it comes to the editing of your proper passport photo, you should remember that your picture has to be in color, reflecting your natural tones. Your head should take the most of the photo – the general rule is that it has to be between 1 -1 3/8 inches (25 – 35 mm) from the bottom of the chin to the top of your head. Make sure that your photo is clear and don't beautify it digitally (that also involves removing scars or marks) or use social media filters. The proper resolution for your photo is between 600 and 1200 dpi, no more or no less.
Read other guides on passport photos
Printing the photo
Your photo has to be 2×2 inches in size. Remember to print it in color on photo-quality paper. Don't print in your normal ink printer as it is prone to ink smudges. Make sure that your photo doesn't have any stains or tears. The paper you print your picture on should be either matte or glossy, though glossy is usually preferred.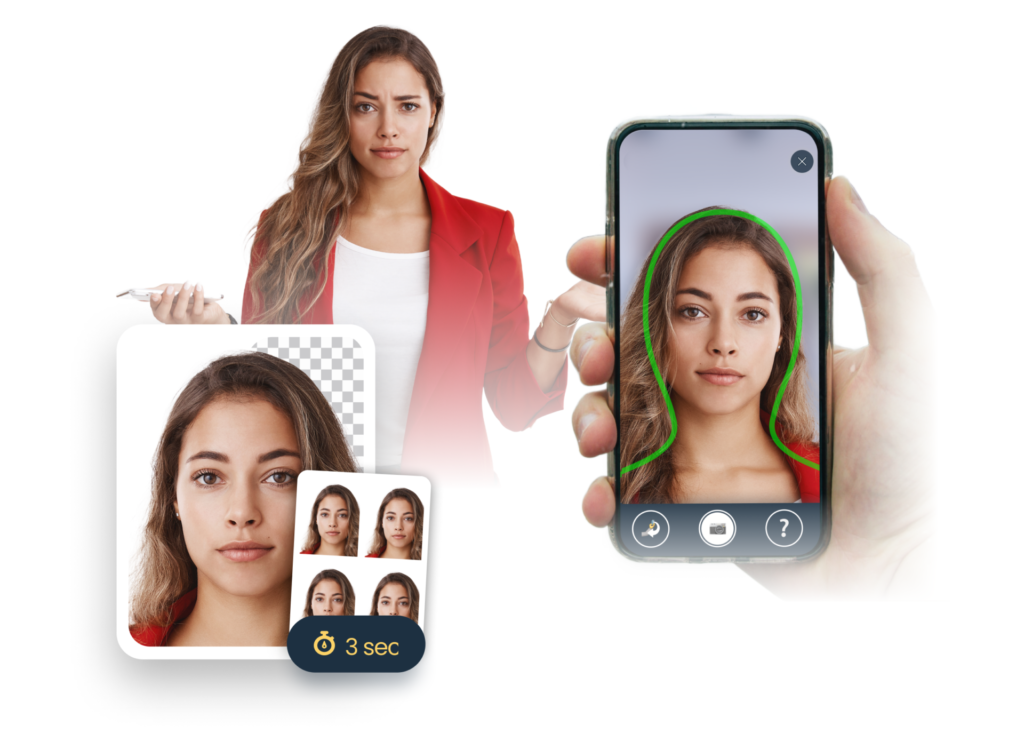 Dos and don'ts of an acceptable passport photo
To make this guide complete, we made sure to write up some common mistakes to avoid, as well as tips and tricks to make the process easier on yourself.
Dos
Here you can read what is good to do on a passport photo and what tips and tricks to use:
Know that your photo had to have been taken within the last 6 months
Choose your hairstyle more wisely than normally – make sure to tame your hair if it takes up too much space as the background has to show above it
Look straight into the camera
Avoid red-eye effect
Use natural light if possible
Remember that your photo cannot be under- or overexposed.
Don'ts
Underneath you will find the list of things to avoid completely while taking your passport photo.
Don't wear sunglasses or tinted lenses (prescription glasses are allowed as long as they don't obscure your facial features)
Don't Use a selfie for your passport photo – preferably have someone else take your photo for you
Don't digitally change your photo
Don't smile or frown
Don't close your eyes or open your mouth
Don't turn away from the camera or tilt your head
Don't wear a uniform of any kind (especially not military)
Don't wear headphones or have any mechanical devices visible in the picture.
Acceptable US passport photos for children
Generally speaking, the US children's passport photo rules don't differ from those for an adult but if your child is still very small you might be wondering how to take this photo and make your life easier. The first thing to remember is that no other people can be visible in the photo so there will be no way for you to support your child's head or form without digitally removing it later. You should try using a pillow propped under a white background to help yourself with this. Also, you need to make sure that your child's eyes are open and their mouth is closed. You cannot submit a photo with your kid frowning or crying.
Correct passport photos summed up
To have a correct passport photo you need to remember three key areas: the taking of the picture, the editing, and the printing. Following our guide, you should do just fine. Make sure to check the "dos and don'ts" before going on with your passport application too, in case you made one of the most common mistakes.
FAQs
Will my passport photo get accepted if I wear a hat in it?
No, you cannot wear a hat in your photo. The only time any type of head-covering is accepted is when it's concerning one worn every day for religious reasons.
Are glasses allowed in a US passport photo?
Sunglasses and tinted lenses are not allowed. If you wear prescription glasses you will be allowed to wear them in the picture as long as they don't hide any of your facial features.