Applying for a new passport can seem like quite a task with a lot to do, yet this couldn't be further from the truth. All you need to do, for the process to go smoothly, is to know where to start – with a passport photo. Below, in the article, you will be able to find a guide on what the current passport photo requirements in the United States are.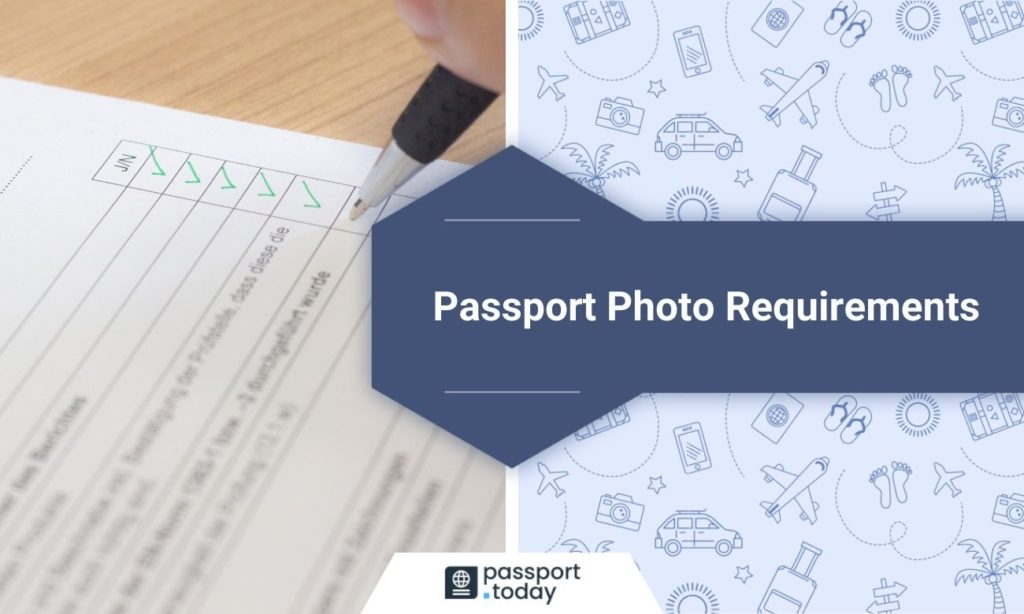 The background of the passport photo
The background of your passport photo has to be of a white or an off-white color that is well-lit. Avoid patterns, tears, and shiny materials. The best would be a white, matte wall. Make sure no other people or devices are visible in the background of your photo. Also, remember that your background has to be visible around your frame (so if your hair is taking up too much space, you need to try taming it with, for example, an elastic band).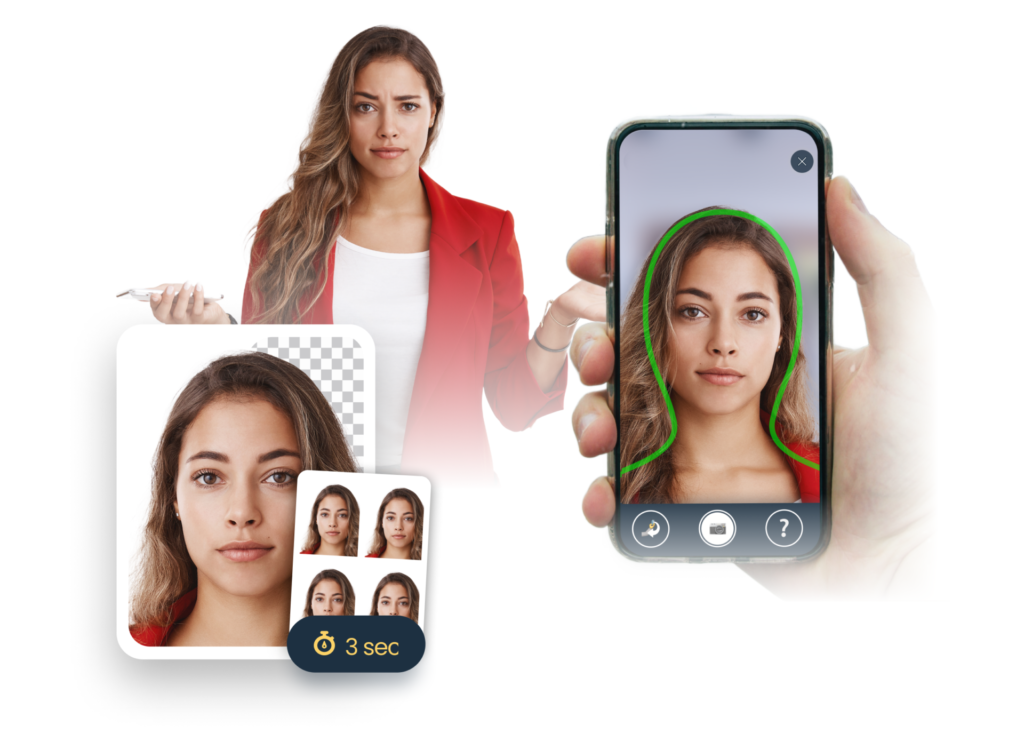 The lighting in the passport photo
Your passport photo lighting should be bright but shouldn't lead to overexposure. The best type of lighting that is generally recommended is natural light. Avoid shadows and bright patches. Don't use the flash. Fluorescent lighting is not allowed. If the red-eye effect appears you will need to take a different photo as the lighting has to reflect your natural tones.
Read other guides on passports
Your appearance and positioning in your passport photo
When it comes to your appearance in the passport photo, you will be asked to look like your everyday self. Be sure to wear something that contrasts with the background. Strongly avoid military patterns and bright neons. If you want to, you can wear some light make-up but do try not to overdo it as it can alter your looks. Also make sure that your glasses, if you wear them, don't obstruct your facial features. Don't wear sunglasses or tinted lenses. Headwear is only allowed under the condition that it is worn every day for medical or religious reasons.
You should fully face forward in the photo. Your whole face, head, and upper shoulders should be visible, as well as the background around your frame. Don't tilt or turn your head in any way. Keep your eyes open and make sure that your mouth is closed and your teeth don't show. Light smiling is allowed but it's better to keep your expression fully neutral – that also means no frowning.
Passport photo size
Editing-wise, your face should take up around 70-80% of the photo. You have to comply with the rule that your head has to be between 1 inch to 1 3/8 inches from the top of your head to your chin. The size of your photo needs to be 2×2 inches. Don't digitally beautify your photo, don't remove any scars or imperfections. If you get the red-eye effect in your picture, you will need to retake your photo as the computer removal could alter your eye color.
Passport photo printing
Your photo has to be in color and reflect your natural tones. Printing needs to happen on photo-quality paper, either matte or glossy (though glossy is more popular). Make sure that your photo isn't grainy or blurry, watch out for under- or overexposed ones.
The don'ts of a passport photo
We've completed a list of things to watch out for when submitting your new passport photo:
Don't take a selfie. It's better to have someone else help you take your photo
Don't use any social media filters or digitally change your photo
Don't submit a photo older than 6 months
Don't submit a photo that has any tears or stains on it
Don't use a normal printer to print your photo
Don't turn your head in any direction or close your eyes
Don't wear headphones or any other electronic devices in your picture.
Summary of the passport photo requirements
When it comes to passport photos, following the rules and directions set by the passport office can seem hard but it's actually rather easy. If you follow our guide you should be able to have your passport application approved quickly and efficiently. Make sure to watch out for the "don'ts" of passport photo taking so that your picture doesn't get rejected.
FAQs
Can I wear glasses in my passport photo?
Yes, you can wear glasses in your passport photo. Just make sure to provide a doctor's note that you cannot take them off in your picture as well as remember that they cannot obscure any of your facial features. Don't wear sunglasses or tinted lenses – these are absolutely not allowed.
Can I smile in my passport photo?
Yes, light smiling is allowed. Just don't grin or frown.
Can I wear my military uniform in my passport photo?
No, military uniforms are not allowed in passport photos. It's best to wear your everyday clothes that contrast with the background.