Each of us has had a moment of doubt while choosing the colors of an outfit for a passport photograph. It can be hard to picture how certain colors will look against the background of the photo. It is also a challenge to find the perfect balance between formal and informal. Are there any looks that you can't go wrong with or colors that fit everybody? If you want to avoid having to look at one of your worst photos every time you present your passport in the next ten years, follow our guide and find out what are the best colors to wear in passport photos!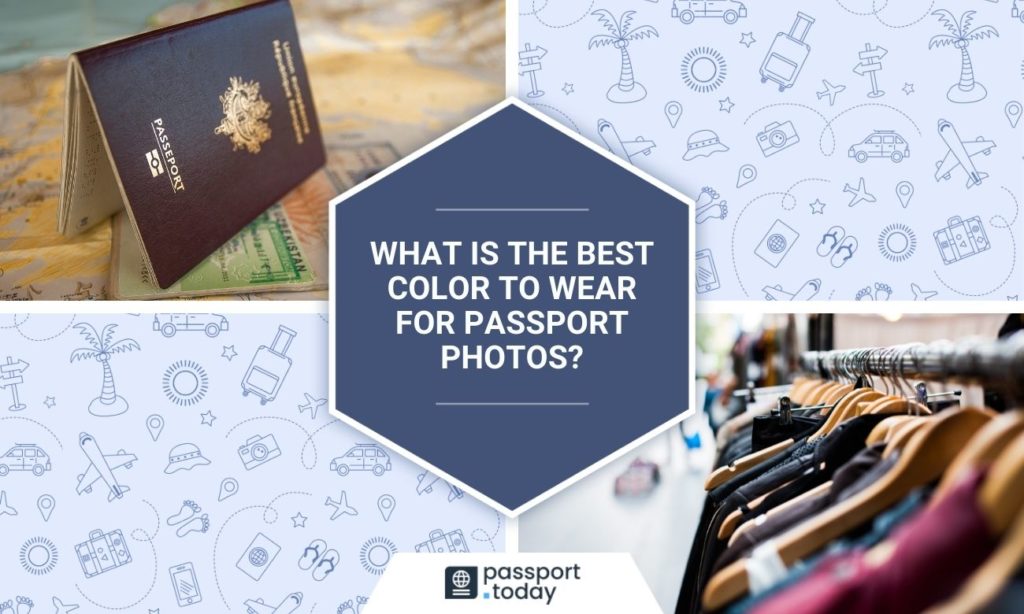 Best colors and colors avoid when taking a passport photo
While there is no need to dress up in your best evening gown just to take your passport photograph, it might be a good idea to choose a proper color of outfit for a picture you are going to keep seeing for the next ten years.
What colors to avoid when taking a passport photograph?
First, let's take a look at some things to avoid when deciding on an outfit for a passport photograph. Since the background of a passport photo has to be white or off-white, try to avoid wearing those colors when you take your photo- otherwise, you might blend in with the background and look washed out or worse, like a floating head!
Read other guides on passport photos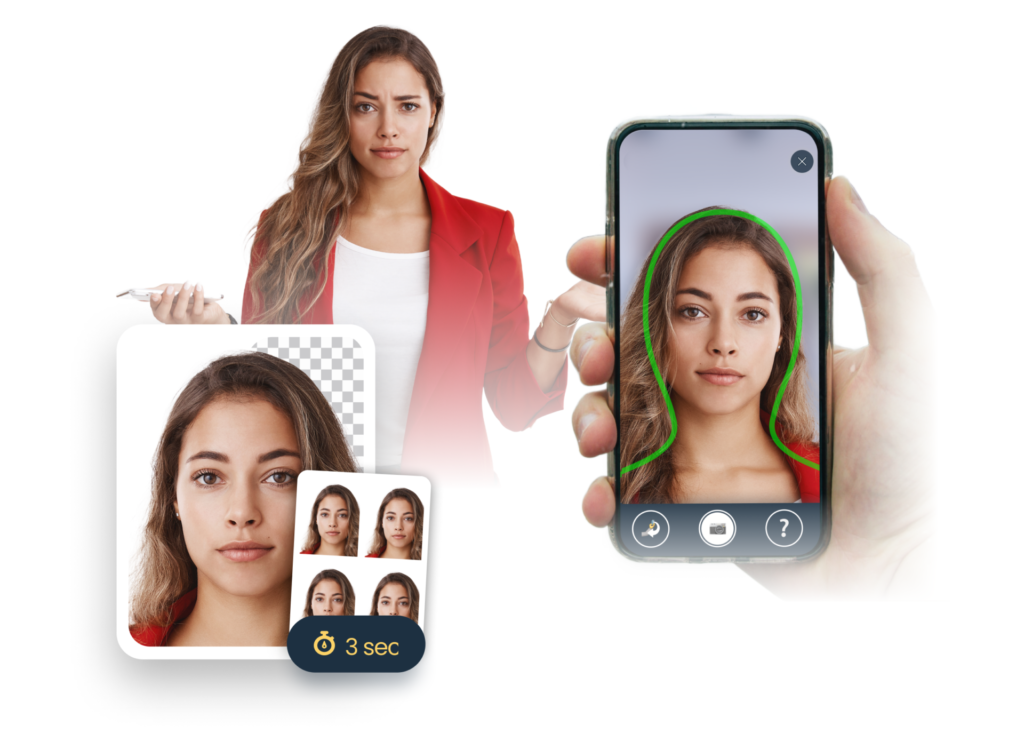 What colors are best when taking a passport photo?
If looking for inspiration, check your camera's selfies to figure out which color complements your complexion the best. When in doubt, go for blue, a universally flattering color- just look at campaign photographs of politicians!
You might want to stick to a timeless style rather than wearing this one statement piece in your closet- fashion trends come and go and are bound to change by the time you take your next passport photo. Choosing something classic will avoid making the photo look outdated.
Outfit do's and don'ts
Make sure your outfit doesn't overlap with the one you chose for the previous passport photo- otherwise it can be difficult to prove that the photo was taken within the past 6 months. What you wear below the waist won't be shown in the photograph, so concentrate on your upper body. Try to avoid strapless tops- since the photo is cropped at shoulder height when you use your passport as an identification document when getting a job, that can make you look unprofessional (not to say not completely dressed). Other outfits to avoid are camouflage clothes or a uniform.
What to do about accessories?
When it comes to accessories, make sure to remove your glasses or sunglasses, unless you have a doctor's prescription explaining your reason for keeping them on in the picture. Head coverings, such as turbans or hats, are only allowed for religious reasons or medical purposes, which you must be able to prove. Get rid of earphones or earbuds and be careful so that any jewelry that you chose to wear in your passport photo doesn't cover your face! If you apply those rules, you can make sure your passport application will not be delayed or rejected.
Still hesitating?
Did putting together an outfit exhaust you to the point where going to have your photo taken just seems too overwhelming? Or are you still not sure about what style to choose and want to take a few trial snaps? Worry not- modern technologies allow you to have your passport photos taken whenever you want, even from your own, comfortable couch. Just use user-friendly, hassle-free software. Snap a photo using your phone camera, upload it, and wait. As the program's Artificial Intelligence- inspired algorithm makes sure the optimal conditions for a good passport photograph are met, you can sit back, relax or experiment with as many outfit variations as you need, since there is no limit on the number of shots you can take. With a guarantee of acceptance and a double refund in case, the photographs taken while using the software are rejected there is also no need to worry about your photograph not being accepted.
Looking your best
No matter which color you decide to wear for your passport photograph, make sure to rock it- choose something you know you look good in and feel comfortable with, take time to groom your hair and decide whether you want to wear makeup.
Once it is time to take a photo, be sure to give thought to your posture- roll back your shoulders, stand tall and think of something pleasant that happened lately to give your face a friendly look. Your passport photo will stay with you for the next ten years, so make it one to remember!
FAQ
What is the best color to wear for a passport photo?
There are no official requirements concerning colors to wear for a passport photo. The best idea would be to look at your previous pictures to determine which color complements your features best. If you are still not sure, go for blue, a universally flattering color.
Can I wear white for a passport photo?
While no color is off-limits, you should remember that since the backdrop against which you take a passport photo is white or light gray, wearing a white top can make you blend with the background and you might not look your best. For this reason, it is better to stick to darker colors when taking a passport photo.