Everybody would like to look nice and fashionable when their photos are taken. But when it comes to a passport photo, you must be careful about certain things. What should I wear? Can I wear make-up? and more questions are hanging over people's heads when they are about to be taken a passport photo.
Rather than contemplating what you should wear, let's focus on what you should not wear for a passport photo. Even the color of your clothing is so important that it might affect the result of your application. In our article, you will certainly find an answer to the question in the title, and more.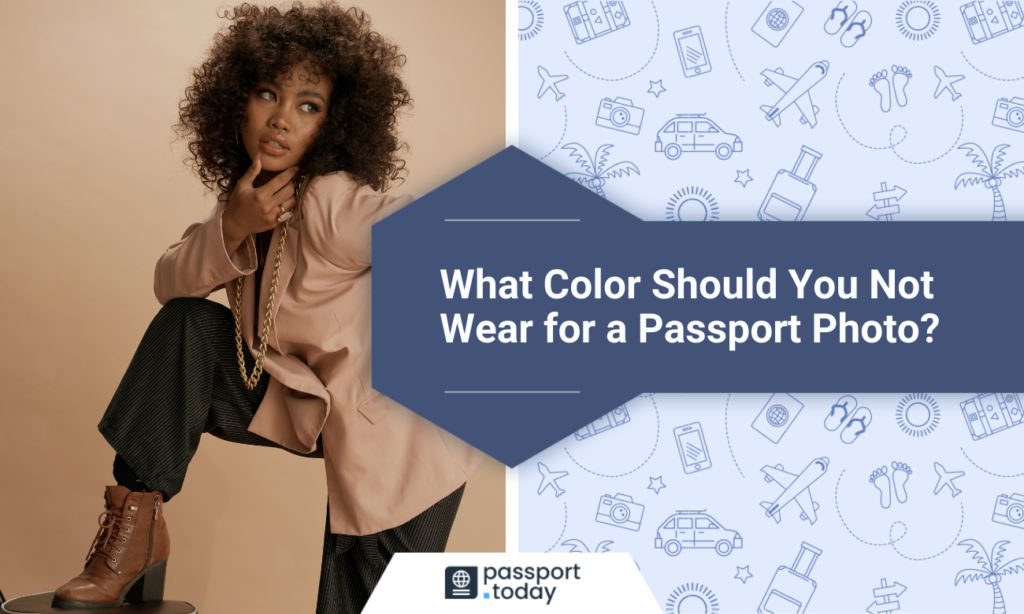 What not to wear for a passport photo?
Nobody would like their passport photo to be rejected. In order to avoid that, you should be careful about what you wear. It is better to do research beforehand about what you can wear for a passport photo. Let's have a look at what you should not wear while your passport photo is being taken.
Read other guides on passport photos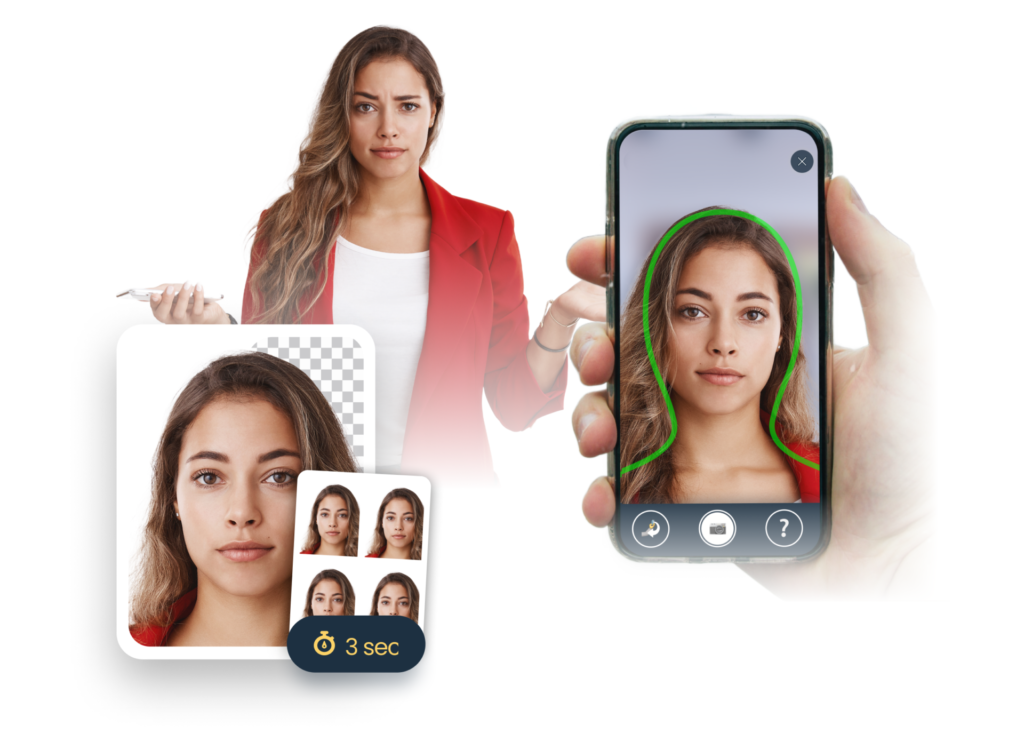 Accessories that can get your passport photo rejected
The most important requirement is that your face should be fully seen. It cannot be covered with anything even if it is your own hair.
Glasses
We won't talk about sunglasses in this part obviously. It is not necessary to say that you mustn't wear sunglasses for passport photos. Well, even if you cannot stand the flashlight coming right through your eyes, sorry you gotta take them off.
Eyeglasses also are one of the things that shouldn't be worn for a passport photo. One might be wearing their eyeglasses on daily basis but they should also be taken off. If you must wear eyeglasses for medical reasons and there is no way for you to take them off, then let authorities know this by handing them a signed paper from your doctor.
Head accessories
As we said, even if the style of your own hair might get your passport photo rejected. How? If it covers your face or casts any shadows on your face, then it is a problem. Authorities want your face to look as clear as possible. For that reason, head accessories like headscarves, hats, head covering attire, or headphones are prohibited. It simply means that you cannot have anything casting shadows or covering your head. But of course, there are some exceptions only for medical or religious purposes. Don't worry, we'll talk about that in the following headings.
Uniforms
It doesn't matter if you serve in the army or you are a lawyer or anything else. You cannot wear any kind of uniform for a passport photo. Anything that is similar to a uniform is also not acceptable.
Exceptions for religious or medical purposes
As the U.S. official page states, you are not allowed to wear any head covering "except for religious or medical purposes and with a signed statement." for U.S. passport photos. You can wear a hijab or anything similar to that as long as your face is exposed. But don't forget that you have to be wearing that religious clothing in your daily life as well. Keep in mind that it cannot cover your hairline.
When it says "for medical purposes", of course, it doesn't include medical masks that we have to wear because of the Covid-19 pandemic.
What kind of background should you have for a passport photo?
Before we move on to what color you shouldn't prefer for passport photos, let us inform you about the importance of the background color. Because they are very much related topics as you can guess.
Plain Background
I am sure you noticed that most of the photo studios have plain walls. It is because that your face could stand out from the background. Its being plain white or off-white makes your face seen clearly. Where will you have your photo taken? In any case, if the photo studio near you does not have a plain white background, don't be panic. You can take your passport photo at home. Just stand against a wall (even a white plain sheet would work) and take your photo using the Passport Photo Online website or mobile app.
What colors should you avoid wearing for a passport photo?
White
There are no such rules that one cannot wear specific colors for passport photos. But in order to ensure the acceptance of the passport application, it is better to follow the recommendations. For you will have a white background, you shouldn't prefer white clothing for a passport photo. Because it could make you blend with the background color. As a consequence, it would seem as if you have a floating head with no shoulders or chest. So, it is for the better if you choose anything other than a white outfit. I also don't think that authorities would like to see a passport photo as such. Briefly, avoid wearing light-colored attires.
Bright colors
Don't forget that a passport is a formal document. So a passport photo also should look formal. When we say formal, we don't mean you should dress as if you go to a business interview. No, not that formal. Just make sure that you don't dress as if you go to a party. We don't recommend you to wear too bright-colored or complex-patterned clothing. It will cause the photo to look odd and disorganized.
Passport Photo Tips
You already know some passport photo tips if you have read the previous headings. First, you should make sure that you don't wear anything not allowed then check if the color or the pattern of your clothing is suitable. Lastly, find an appropriate background.
Make-up
Any digital alterations on your face in passport photos are not acceptable. So, you might be wondering if you are allowed to wear make-up for a passport photo. The answer is yes but as long as it is not heavy. Because your face should be recognizable. So keep it as simple and clean as possible.
Something with collars
For your neckline will be seen in the passport photo, it will be nice to wear something with collars. But don't forget that a turtleneck is not recommended. It might get your passport application rejected for it covers your neck.
Expression
As it is pointed out on the U.S. official website, people are expected to have a neutral facial expression for passport photos. The other crucial point is that you should keep both of your eyes open. We know some have difficulty in doing that especially when the camera flashlight is just right in front of their eyes. Instead, being taken your passport photo in a studio and having a cameraman taken your photo many times, you can just take your own passport photo at home.
It is so simple that it will shock you and at the same time please you. Just go to the website Passport Photo Online or you can even find our apps on Appstore/Playstore. Then all you have to do is uploading your photo to the system. Just leave the rest of the process to us. Our system will adjust your photo according to the requirements. So you don't even have to worry about the colored background you have because our system will take care of that problem too. The second thing you should do is to take a printed or digital copy of your passport photo.