Are you renewing or applying for a new passport, but you have no idea where to take your passport photos cheaply? Don't worry, we can give you a hand in choosing the right places to get your perfect passport photo. Keep reading and you will find out more about passport photos requirements and services that we recommend.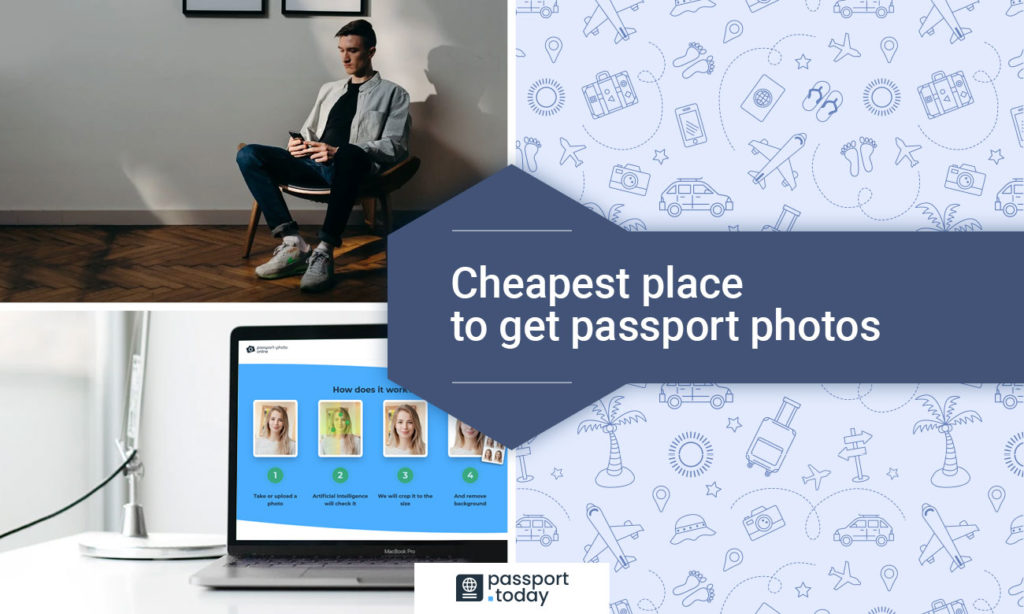 Why would you need to get passport photos?
Getting a passport photo is a fundamental step if you want to renew or to get a passport for the first time, but also to apply for your green card and so much more. There are specific requirements for passport photos that need to be followed so that our passport application gets accepted. Below you can find a small guideline on the required features of passport photos. If it is your first time taking photos, you have to know that there are different places near you, you can get your passport from. The prices might differ, but let's not forget time is money, so consider all the options.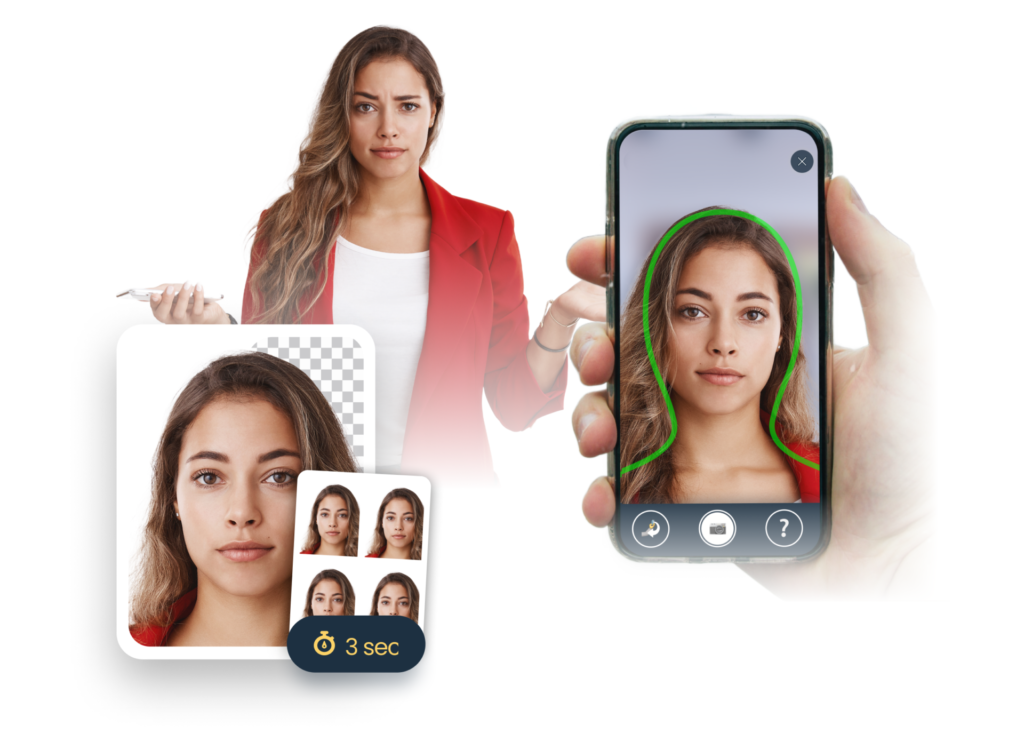 What are the requirements of a passport photo?
Your U.S. passport application cannot be taken into consideration if your passport photo does not meet the official requirements set by the US Government. Therefore, to understand what the required features of a passport photo should be, here we provide you with a useful list of what are the features you should pay attention to when you take your photo and save money:
Passport Photo Dimensions
The dimensions required for a passport photo are 2 x 2 inches. Your head should be between 1 and 1 3/8 inches (starting from the bottom of your chin to the top of your head).
Passport Photo Background
Have your photo taken in front of a plain white wall or off-white background. There should be no kinds of patterns in the background.
Head and facial expressions on the passport photo
The top of your head should be uncovered, you should not wear any caps or accessories (unless for religious or medical reasons). While facing the camera, you cannot smile showing your teeth, just have a neutral facial expression or a natural smile and with both of your eyes open.
Style of the Passport Photo
Your passport photo must be in color, not edited or photoshopped. Taking the photo with the right amount of light will also be helpful in getting the perfect passport photo.
What Should you Wear in your Passport Photo?
Remember not to wear a uniform when taking the photo, unless it is for religious reasons. Head coverings are not allowed as well (unless for religious purposes).
Read other guides on passport photos
Cheapest Places to Get a Passport Photo Near You
Looking for cheap passport photos near you can be a tricky thing if you don't have an overview of what passport services are. Nowadays, getting a passport photo comes with a great variety of choices and prices from pharmacy locations such as CVS to big stores like Target or Walgreens.
UPS Store:
UPS Store can be considered the cheapest place if you need to get your passport photo easily. All you have to do is to schedule an appointment: you can choose among more than 3.900 UPS Stores in all the United States. If you are in a hurry for your passport photo, UPS Store also offers a variety of US postal services so you can get your passport photos in time, offering also packages tracking visibility. The price for your passport photo at the UPS Store is $11.99, more or less (price can change). You will get two photos that follow the requirements for your passport application.
Costco
Costco is a big-box store and you can easily get your passport photo for only $4.99, but only if you have a membership. If there is a Costco store near you, this is one of the cheapest and best places to get your passport photo taken.
BJs
Is a membership warehouse that doesn't allow you to get passport photos, but you can still print passport photos at a very convenient price. You might also consider this choice if you decide to take your passport photos online.
AAA Passport photos
AAA service for passport photos provides advantageous services for members: you can take your two photos according to the type of membership you have:
Plus-members get one set free
Premier members get four free sets
Basic members pay $8
Non-members pay $15
Walmart
Being one of the most known retail stores around the US with over 5000 locations around the US, Walmart provides a service for you to get passport photos. Walmart is considered by many as one of the most affordable and convenient places to get a cheap passport photo easily, instantly, and safely. You can take two photos at any Walmart store paying around $7.44, getting the printed version as well.
Target
Target is also a very famous retail store that you can find near you: they have more than 1500 stores around the US. The price they charge for two passport photos is $12.99. All of their photos follow the Government passport photo requirements.
Walgreens
You will want to consider Walgreens to have your passport photos taken. With more than 5000 locations around the US, Walgreens offers a variety of photo sizes. Walgreens passport photo price is $14.99 and you can get them printed on matte or glossy photo quality paper. Walgreens also offers passport applications that you can print and fill while waiting for your passport photo.
Rite Aid
If you want to have your passport photos taken at Rite Aid, you can opt for taking them there physically at any of their stores or if you already have digital passport photos (not older than 6 months) you can decide to print them through their application for android and iOS. The cost for your passport photos will be $8.99, which makes this store one of the cheapest places to get passport photos. If you want a lower price, you can get their in-store coupon and get your passport photos for half the price.
FedEx
Looking for a place where you can get cheap passport photos near you? FedEx allows you to get them for $14.95, they offer a very quick service ( you can have your photos within minutes!) and in one of their offices, you can use a computer rental station and print your passport application!
CVS
Get cheap passport photos at any of the 7500 CVS locations in the US. This store is considered one of the best options if you are planning to renew or get a passport for the first time. Once you take your passport photo, it will be immediately available, they provide high-quality photos meeting all of the US government requirements. The price for your photos will be $14.99 and sometimes if you look for online coupons you can even get a $2-discount!
Post Office USPS
The US Post Office not only provides services for your U.S passport application on behalf of the United States Department of State, but you can also have your passport photos taken and printed there for a price of $15.00
Passport Photo Online
You may want to try an online passport photo editor. It's extremely easy to use, all you need to do is upload a selfie and the tool will adjust it to the official requirements. You can try as many shots as you need and pay only for the one you like the most. The US passport photo in digital version costs $6.95 and the passport photos prints delivered to your place cost $9.95.
How to Get Cheap Passport Photos
Choosing a cheap place for your passport photos needs to be carefully chosen (following the time you have, the quality of the passport photo paper, the service of the different offices and places, and of course the cost of the passport photos. Bear in mind that you can always have your passport photos printed or digitally delivered according to your needs. You can also think about having your photo taken and printed by yourself thanks to online tools that offer competitive prices and good quality. In any case, just do not forget that your passport pictures have to follow the requirements established by the US government.