Passport photo rules and regulations change and develop with the passing years and we need to adapt to them – researching and learning them to make sure that our passport applications are done correctly. In this article, we will talk about what to do in the case of glasses in passport photos. Find out if you have to take them off below.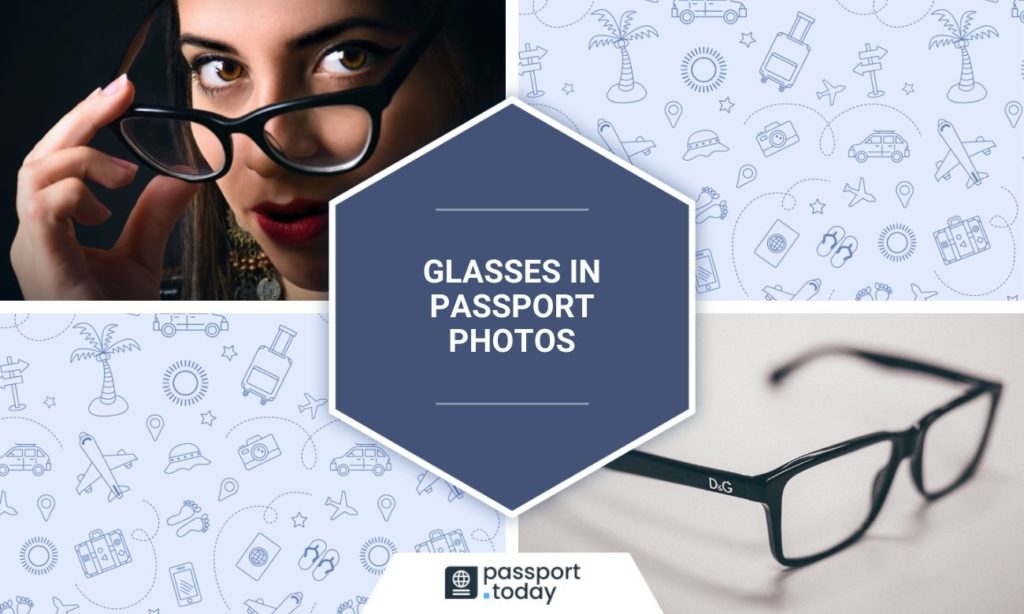 Can you wear glasses in a passport photo?
In 2016 a new rule was officially implemented in the United States stating that you cannot wear glasses in your passport photo. It's been done to speed up the process of a passport application and so far has worked rather well. Glasses make it difficult to identify your face.
If you can, take off your glasses in your passport picture to avoid unnecessary complications. But what happens if it really isn't that possible? Well, then you should call up your doctor and ask them for a note stating that the removal of glasses is not possible in any case.
It all also depends on the thickness of the lenses as well as the frames. If the lenses create a false illusion as to what your eyes actually look like then your passport photo will for sure get rejected. If they give out a normal resemblance to your looks and you have the doctor's slip, you can try submitting the application. The same happens with the color and thickness of the lenses. If they distract too much from your features you will definitely have to remove them.
Read other guides on passport photos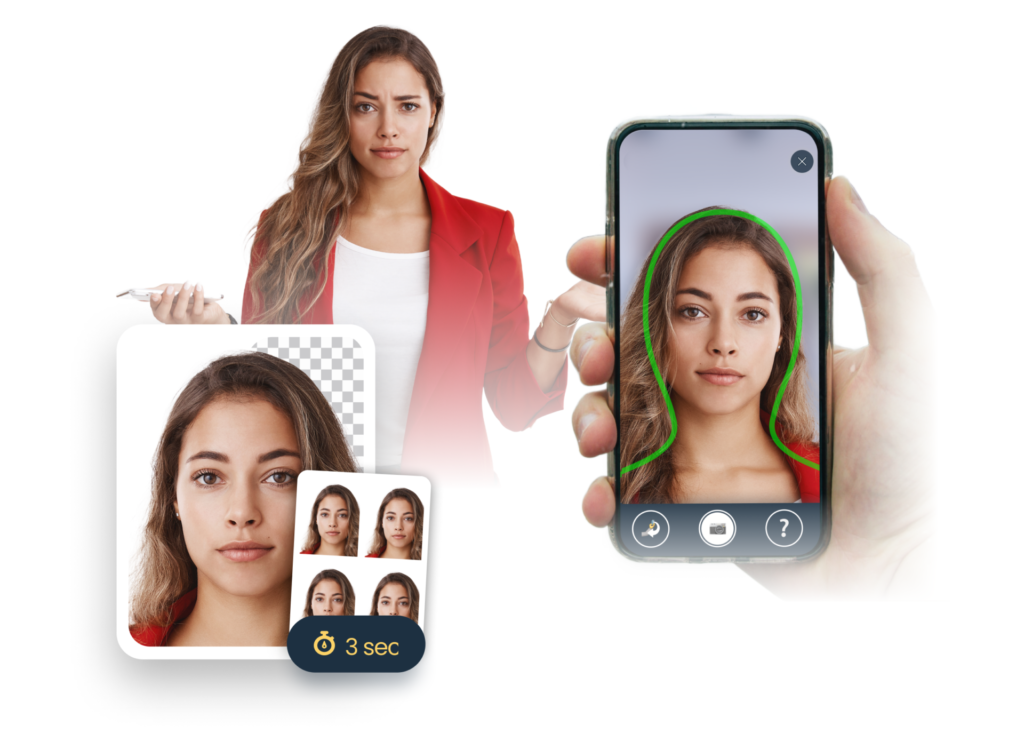 Contact lenses in passport photos
You can wear contact lenses in your passport photo. They don't hide or change your facial features and provide good sight so that you can take photos easily. Remember not to wear colored contact lenses though, as your eye color in the picture has to be the same one as in real life.
What about sunglasses in passport photos?
Sunglasses or colored lenses are not permitted in passport photos. They not only are not a necessity but at the same time also hide your eyes which are a very important part of the face recognition system. You can't wear them in passport photos under any circumstances. A doctor's slip in this case won't work either.
Glasses in passport photos summarised
To summarise – you shouldn't wear glasses in your passport photo if you can avoid it. If it's completely not possible to go on without them then make sure to get a doctor's note stating so. Never wear colored contact lenses, colored glasses lenses, or sunglasses in your photos.
FAQs
Can a child wear glasses in their passport photo?
No, the rule that you cannot wear glasses in your passport photo transfers to children as well. If there is no other way you will need to present a doctor's note stating so.
What to do if I can't take off my glasses for my passport photo?
If you cannot for sure take off your glasses for the passport photo, you will need to present a doctor's note stating so with your passport application. Make sure that your glasses don't obstruct or change your facial features though, because that will get your photo rejected.