Clothing, jewelry, haircuts, and make-up on passport photos are important elements and their appearance is the difference between a passport your family loves and one you cry about every time you see it. We share our recommendations for taking the best passport picture.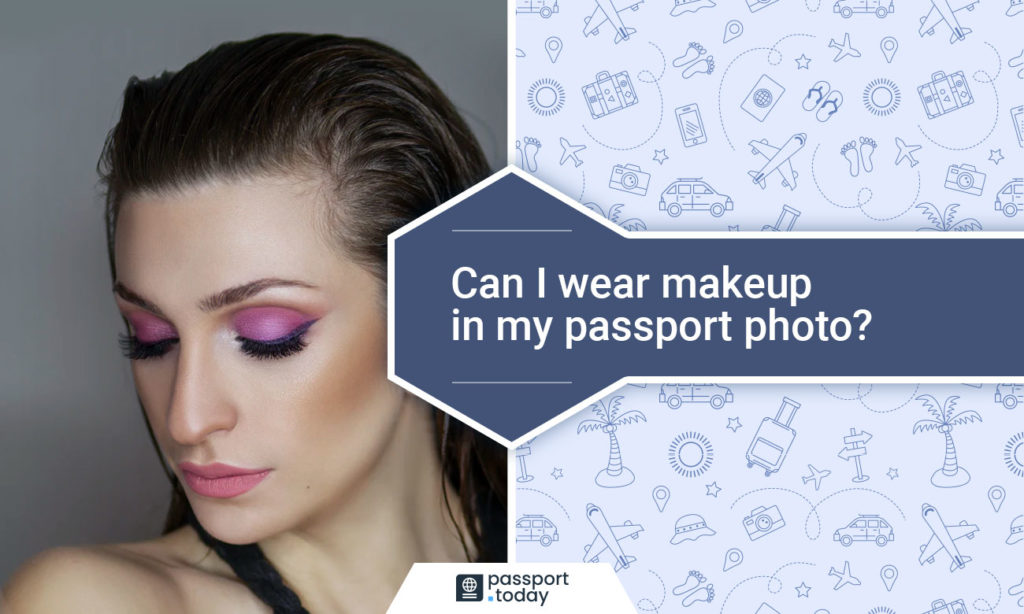 Can I wear make-up in my passport photo?
You are allowed to wear makeup on your passport photos but it is important to wear a light and natural one. If you want to wear make-up on your passport it shouldn't be against official requirements that want you to wear natural make-up. There are no specific passport-photo rules for which the government and officials must obey. But "unsaid" make-up rules exist for a passport photo and if you don't follow them, your passport photo could be rejected. It would be better to keep a natural look because your passport photo should be a truthful representation of how you look.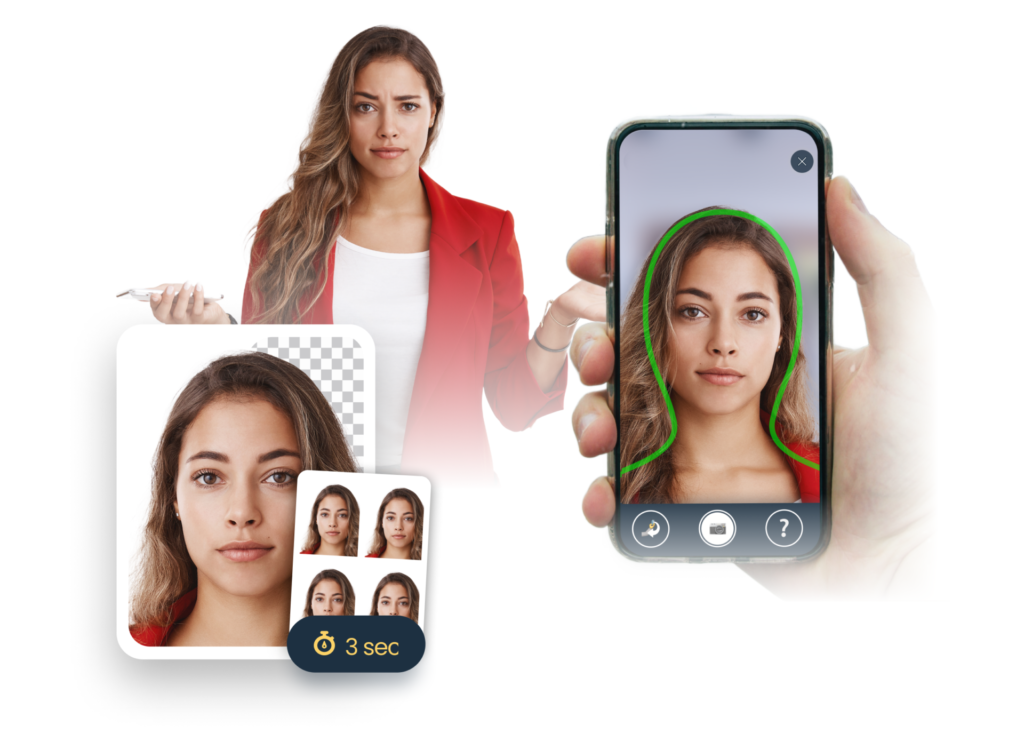 Make up for passport photos – tips
No makeup look
This makeup could enhance your appearance and give you a fuller look. The key to this no-makeup look lies in the use of neutral colors which helps your look prettier but still natural at the same time. If you want to have a no make-up look, don't put too many products on your face and use less quantity of them. Moreover, choose colors that are similar to your skin tone.
Matte eye-shadow and eyeliner
If you want to put some makeup on your eyes, you should always choose matte eye-shadow. It will be better to use only bare skin shades such as brown, beige, light brown, dark brown i.e. the color of lipstick and eyelashes. Another tip is to apply color on the outer V of your eyes, this will make your eyes appear bigger. When it comes to eyeliner it's better to draw a thin eyeliner close to your upper lash line and a tiny wing on the end.
Read other guides on passport photos
Eyebrows
If you want to put makeup also on your eyebrows, try to keep a natural style.
Avoid base products/ sunscreen with high SPF
The white cast is caused by makeup products containing SPF including sunscreen, primer, foundation, and face powder. When you use a product that contains SPF, it may leave a white layer on your skin. This is why we recommend products with SPF less than 15.
Neutral lip color
The same tip applies to the lip color you have to wear for your passport photos: more luminous colors would be a good choice. We recommend you choose a neutral lipstick color, for example, pink, that won't change the natural shape of your lips and will give you a healthy look.
Contouring
Contouring can help you to make your face look more balanced, use a dark color to create shades, and a light one to highlight other parts, then use a powder to make your face matte. You could use a big fluffy brush to blend the contour using a lighter shade of powder to create a more natural look.
Don't follow the make-up trend
A passport photo should identify your biometric features, so don't follow makeup trends like smokey eyes, neon eyeliner. A passport photo is used to identify people through biometric features, so it is important to not change the natural shape of the face and eye.
Keep your skin of a natural color
When you take a passport photograph, it should reflect your facial color. Don't self-tan your face a day before taking your passport photo. If you're taking a passport photo, avoid any foundation that is too light or too dark compared to your natural skin tone. Your passport photos must show your natural color.
Powder excess oil on your face
If you have oily skin or have sensitive skin you can use a powder all over your face. The T area (forehead, nose, chin) is the one producing more oil, so you can try to use a powder or some napkins to minimize the effect.
Match foundation on your face and neck
In a passport photo or identification photo, your head and face are photographed. It's normal to look different whenever you use a foundation that is darker or lighter than your actual skin, so try to find the perfect color match for you. Make sure your foundation is blended till your neck. Your face and neck shouldn't be of two different colors.
Correct hair parting
Not every person can have natural symmetry and that's normal. We suggest you avoid middle sections on a picture because it could highlight the asymmetry on your face. There are no strict passport photos rules for hairstyle so you can style it how you want, but make sure to keep it neat.
Style your hair
Don't wear anything that covers your head like hats, or anything that can create a shadow on your face. Because the passport photo is a representation of how you usually look, don't do anything to your hair you wouldn't do normally. Only for religious reasons, you can wear a hat.
Face and body
Your passport picture includes your upper body and your face. Your head must be less than 60 percent of your pictures. Your facial expression should be neutral, please don't smile, don't show your teeth.
Makeup – Put Your Best Face Forward!
Makeup is what makes your picture unique. Highlighting and contouring the face with light and dark makeup is a standard within the modeling industry. No one cares whether you covered your pores with concealer or just lightly put a little bronzer to improve your skin.
What to wear in a passport photo?
When you take a photo for your first passport or a new passport, you should look like every day or your photo could be rejected. What you are wearing while taking it is also important. The photo you are taking will last for ten years, so wear something simple and not very colorful. Pay attention to the color of your t-shirt because it should not be the same as the background. If you usually wear a religious uniform, you are allowed to keep it.
COVID-19 Update: Face Coverings and Masks
Please stay at least six feet apart from whoever took your picture. Please don't take a selfie in public. The customer should wear a mask and protective gear to avoid COVID-19 spread. We need you to remove the masks and coverings so the eyes and face can be seen.