Perhaps you've found yourself in a situation where you need a new passport photo for your Canadian passport? Now that you're in New York you might be wondering what's the best place to solve that matter quickly, which is where we come in.
You'll discover where to get Canadian passport photos in NYC, what institutions will help you out with the Canadian passport photo and how exactly to find them. We'll make sure you're ready to take care of the matter quickly and effectively.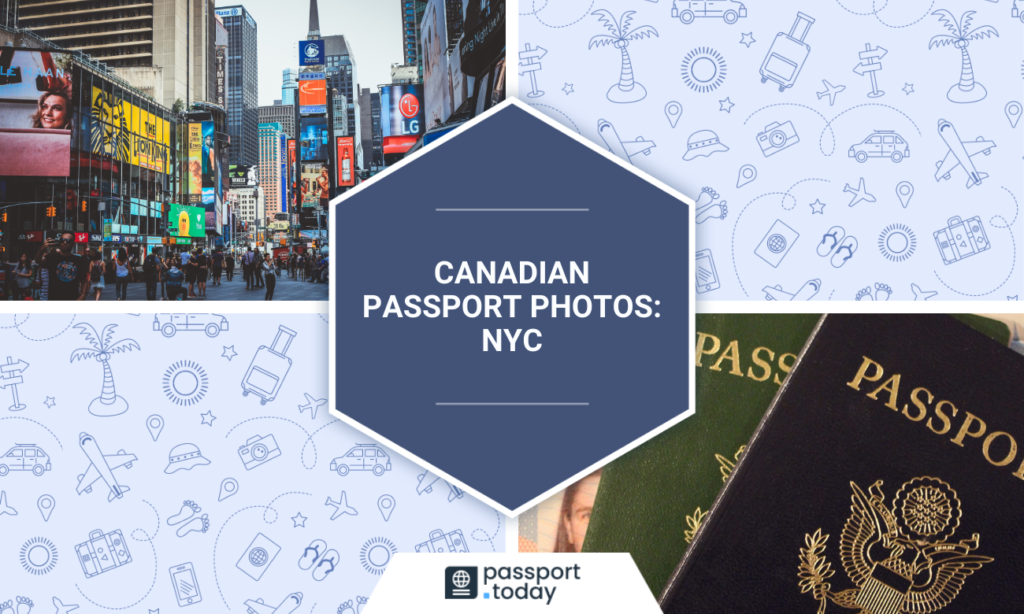 Canadian passport photos in NYC
In truth, the question of where to find the right place for such an endeavour can be understood in two ways and in this blog post we will make sure to answer both of them so you're well prepared for the issuance of the passport photo.
After all, New York is a whole state, sitting comfortably between the eastern coast and lakes Ontario and Erie. That leaves us with many places apart from the great city of New York we'd like to cover, all to make sure you get the whole picture.
Read other guides on passport photos
After all, you might be interested in post offices, photography studios and other facilities also covering photo services.
Also, consider that taking a new Canadian passport photo in NYC can be arranged at many, various places, like pharmacies, for example, which automatically makes the whole process more convenient and accessible for someone looking for that new photo.
Perhaps you've been thinking about taking care of other matters while you're at it, meaning visiting passport photo services?
You might also be interested in:
Canadian passport Photos Near Me
Where to get Canadian passport photos in New York?
As we continue, you should bear in mind that you really have quite a selection of locations that will cater to your needs and will rise to the occasion.
Please pay attention and consider which of them sounds most convenient for you and suit up. You'll know exactly where to go to get your Canadian passport photo.
Canadian passport photos in New York City: postal facilities
The first example of an institution or a company that can assist you will be a post office. The example, we feel, is a good one because you should be able to locate the right kind of service with relative ease considering how often you can stumble upon them, especially in massive cities like New York.
Just consider the fact that the number of U.S. postal services offering to help with your Canadian passport photo in Manhattan alone, is 63 (sixty-three).
From the southernmost Whitehall Post Office at 1 Whitehall Street to the Inwood facility located on the northern edge of Manhattan at 90 Vermilyea Avenue, the district will bombard you with post offices at the corner of every street.
Canadian passport photos in New York City: drug stores & pharmacies
You will no doubt be glad to hear that apart from postal office facilities you will also find pharmacies and drug stores taking passport photos.
You'll have your photos taken and printed in no time should you make your way to a number of pharmacy or drug store chains that can provide valid ID photos.
The names that you will be interested in are:
Canadian passport photos at Walgreens in New York City
As you try to find the most convenient way to reach the nearest drugstore, please consider that should you find yourself in Manhattan, there is one specific place you might want to try.
As we take a good look at the city map, E 33rd (thirty-third) Street sounds like a very convenient place to start. As you walk along the street and head west, you will be able to stumble upon three of them in the span of 5 (five) minutes.
4 Park Avenue, 350 5th Ave, and 1270 Broadway are the addresses that you should keep in mind. There is also another one sitting by the side of Pennsylvania Station, ready to take your Canadian passport photo and start printing.
In fact, you should be able to find numerous Walgreens pharmacies in every district, which also adds to the convenience. Your Canadian passport photo will be taken care of.
Canadian passport photos at CVS in New York City
The situation is similar with CVS facilities when we take a good look at the map of New York City. Manhattan is the place most densely packed with their services and it seems you might seriously consider traveling there to issue the photo for the passport from Canada.
In this instance, you might want to stick to the eastern side, called Yorkville.
Your passport photo can come from the facility right at the intersection of E 86 (eighty-sixth) Street and 2nd (second) Avenue, with two more waiting at 50 East 86th St and 1241 Lexington Avenue. As you head north you'll be able to get your passport photo issued at 1294 Lexington Avenue or 1622 3rd (third) Avenue.
Please note, however, that you can also find CVS pharmacies all around town, with most districts housing at least two.
Canadian passport photos at Rite Aid in New York
Just like the two others, Rite Aid drug stores can also be found primarily in Manhattan and they too offer to carry out the taking and printing of your Canadian passport photo. You just need to make your way to one of their stores.
You can treat Central Park as the best point of reference as you look for passport photo services, as Rite Aid facilities can be seen surrounding it almost entirely, albeit not too tightly.
As we start from the south, your passport photo will eventually find its way to you if you visit Rite Aid at 01 W 50th (fiftieth) Street in the south, or north at 2170 Frederick Douglass Boulevard.
741 Columbus Avenue might also sound tempting or the easternmost Rite Aid store at 1849 2nd Avenue.
Canadian passport photo at other places in New York City
Bear in mind that your Canadian passport photo, compliant with all the requirements, can also be issued in places you might not have thought of. Apart from pharmacies or drug stores, other companies as well have realized photo services are what may bring in more customers.
Some of them, like general stores, will definitely prove an extremely convenient means of acquiring a Canadian passport photo, especially since it is highly likely that even south of your country, in the U.S., photo services will know the differences and give you exactly what you're looking for.
Passport photo at Walmart in NYC
Walmart stores are a good option for you, especially if you're from New York City yet live away from Manhattan.
They are spread out west and far to the east, in the suburbs. In that case, should a new photo for a Canadian passport be a necessity, head to 1220 Old Country Rd, in Westbury, 77 Green Acres Rd S in Valley Stream or 2100 88th St in North Bergen.
There, you'll be able to take good care of your new picture for the Canadian passport.
Passport photo at Target in NYC
Target is another general store that will help you get the Canadian photo you need so much, as they too realized the popularity of photo services. Luckily, you'll be able to find a great number of their stores in the NYC area.
Should you be in the area and looking for a good place to take the Canadian passport photo, it'll take only a few minutes to stumble upon one of the Targets.
You can try your luck in the Lower Manhattan area at 255 Greenwich Street and continue on as if the general stores formed a letter 'S' on the map all the way to Lenox Hill, at 1201 3rd Avenue.
Just be aware that you'll be able to take care of the passport picture in other parts of the city as well with just as much ease. Bronx, Queens, Brooklyn and Staten Island, all house a number of Target stores ready to take your Canadian passport photo.
Passport photo at shipping company facilities in NYC
If you're wondering if there are more places you might try your luck in, we're here to confirm that, as photography studios, obviously, and shipping companies like FedEx or UPS offer Canadian passport photo services as well.
Just make your way to their nearest New York facility you know of and they'll make sure your Canadian passport photo turns out fine and ready for approval at a passport acceptance office.
To make things easier, the addresses in Manhattan you might find useful are: 163 Amsterdam Avenue, right next to Central Park, 1040 1st Avenue, near Queensboro Bridge.
If you'd prefer not to drive all the way to Manhattan and stay in another district, try 2415 Palmer Ave in the Bronx, 17506 Hillside Avenue in Queens or 5001 Church Avenue, not far from the Holy Cross Cemetery.
Passport photo in a photo studio in NYC
If, however, you'd like to go to a photography studio, New York City is full of options. You can get your Canadian passport photo taken at 240 E 56th Street in Manhattan, 1641 Westchester Avenue in the Bronx, 369 Park Avenue in Brooklyn or 72-65 Main Street near Kew Gardens Hills.
A professional photographer at a photo studio may sound like the safest option, considering that working with a person responsible for our photo might be the preferred option to a photo booth, for example.
A commercial photographer will take care of everything and make sure the photo turns out alright considering all passport requirements like neutral expression, mouth closed, eyes open, proper face measures or plain white background and anything else you might want to edit to make the photo acceptable.
Canadian passport photos in the New York state
What's more, it would be wise to consider places where you might get a valid passport photo for a Canadian identity document in the state of New York, not necessarily only within the city's limits.
Luckily, a passport style photo is something you can get sorted out in various places, as you've already learned, and other cities in the state will surely deliver as well.
Canadian passport photos in Rochester, New York
It will no doubt come as no surprise that the most numerous places that will assist you with Canadian passport photos will be the pharmacies and drug stores.
As you've read before, Rite Aid, Walgreens and CVS stores offer photo services to take fitting, original passport photos for your passport book, visa application or any other document you might be interested in.
As it happens, in Rochester you will find plenty of those all around the place, so you'll surely find the perfect place. How about 101 Pattonwood Drive near Lake Ontario or 720 East Ridge Road that's more centrally located?
You can also try post offices, like the one at 300 Waring Rd near Norton Village Park or 376 Lexington Avenue in Edgerton. Just bear in mind that you can find plenty of others if you search for other addresses.
Also, keep in mind that you'll likely find photo services for your Canadian passport photo at a Walmart supermarket located at 1490 Hudson Avenue or Target facility at 500 Medley Centre.
Shipping companies like FedEx have their facilities all over the place so you'll be able to look there as well, but don't forget about photo studios that will offer perhaps the most appropriate environment for a photoshoot. Armed with a professional, digital camera and high quality photographic paper on hand, they'll be able to take the passport style picture and make sure it turns out great.
Consider visiting studios at 3158 Culver Road, 206 Collingwood Drive or 880 S Winton Road in the southern part of town.
Canadian passport photos in Buffalo, New York
If you need photos printed for a Canada passport, you'll get your wish in Buffalo, New York, as well. Photo studios, post offices, pharmacies and general stores, you can take advantage of all of their photo services and you'll soon find out there are options aplenty.
You can try your luck at photo studios near the eastern bank of Lake Erie at 189 Prospect Avenue or 391 Washington Street, not far from Niagara Square, for instance.
When it comes to pharmacies offering to take photos for your passport application, try going to the center of town and you'll find Rite Aid near Martin Luther King Junior Park at 1070 Genesee Street, for example.
There's also Walgreens, ready to take your photo on 650 Delaware Avenue in Allentown or a CVS facility more to the south on 360 Dingens Street.
Additionally, starting from the eastern side of the city, you'll be able to get the passport photo at a FedEx facility on 299 Cayuga Road, whereas on the western side of Buffalo you'll find a UPS store on 266 Elmwood Avenue, near Peace Bridge, offering photo services as well.
Last but not least, remember that local post offices, scattered across the town, can help as well. Luckily, you should be able to find them effortlessly.
Canadian passport photos in Warwick, New York
To get your Canadian passport photo sorted you might want to head to the northern side of town and visit the post office on 108 Main Street. There, you should be able to have your passport photo taken.
The majority of post offices across the country should be able to make the photo just right, with the exact size required for applications and a clear difference between your face and the background. They should also be able to send digital images to you and give you the picture on the right kind of paper, as heavy weight paper will not do.
Another location you can try in Warwick, New York, is the CVS facility on the western side, on 59 Main Street. Make your way there and ask for a passport photo. They should have you covered and the picture will be in your possession in no time. Once you've got a new one, depicting your current appearance you'll be ready to fix your existing photo on that Canada passport of yours.
Canadian passport photos in Niagara Falls, New York
Should you find yourself in need of a new photo for your Canadian passport because the last one wasn't taken within the last six months, you'll be able to arrange the acquisition of a new one in no time in Niagara Falls.
You may choose to head to 225 Old Falls Street to get passport photos for your country's identification documents, as well visit another studio, for example, on 5146 Victoria Ave on the other side of Niagara.
Post offices will do too, so how about visiting one of them? You'll find two of them on 1001 South Avenue and 2020 Pine Avenue.
Keep in mind that passport photos can be issued also in general stores like Target, sitting in the eastern part of town on 7414 Niagara Falls Boulevard or a Walmart that's situated right next to it on 1540 Military Road.
You can also consider the UPS facility at 2430 Military Road to the east or search for pharmacies that offer to take passport photos for clients. There's Walgreens on 1202 Pine Avenue, Rite Aid on 1717 Pine Avenue and a CVS store nearby, 1806 Pine Avenue.
Canadian passport photos NYC
If you're looking for brand new passport photos for your Canadian passport you will find out there are lots of places that can help you out in New York City and the state of New York.
You will be able to acquire all travel ID photos through general stores, post offices, photo studios or even shipping companies. In short, your Canadian photo, along with a few copies of identical photos will find its way to you.
FAQ
Where can I get a Canadian passport photo taken?
You will be able to get a valid photo for your passport book in various places, such as photography studios, post offices, general stores like Target or even pharmacies and shipping company facilities.
Where can I get Canadian passport photos taken in Buffalo, NY?
You can get Canadian photos in many places in Buffalo.
There's a photo studio on 189 Prospect Avenue and another on 391 Washington Street, near Niagara Square, for example.
You can also try the Rite Aid pharmacy near MLK Junior Park at 1070 Genesee Street, as well as Walgreens on 650 Delaware Avenue.
The FedEx facility on 299 Cayuga Road might also prove helpful, while you should also consider visiting a local post office and asking for photo services.
Where to get a Canadian passport picture in St. James, NY?
The closest place where you might get your Canada passport photo taken is a CVS facility just south of St. James on 111 Terry Road.  There's also Walgreens nearby at 712 Smithtown Bypass, where you'll be able to get new passport photos.
Where to get Canadian passport photos near 885 6th Avenue in New York?
If you're near 885 6th (sixth) Avenue, you should head east towards 1270 Broadway. That's where you'll find a photo studio.
Additionally, there's also Walgreens a few blocks away at 333 7th Avenue.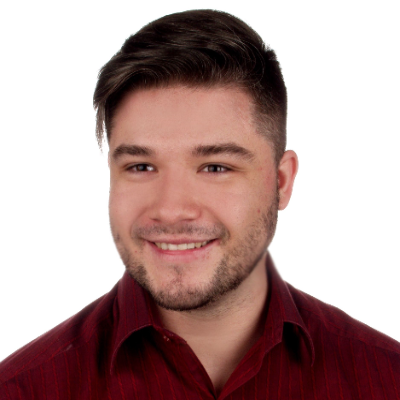 Graduated from the University of Warsaw, Michał, is a travel expert with an undying thirst for adventure and a writer at PhotoAiD. A self-proclaimed book and movie critic as well, he's always eager to visit to the most underrated or less popular travel destinations.