Are you in need of a new picture for your travel documents? Was the one you wanted not made within the last six months? Do you wonder where to get a passport photo in Brooklyn, NY? Well, worry no more because we're here to help.
In this blog post, you'll learn exactly where you might go to take your passport photos in Brooklyn, what kind of companies offer photo services and which ones may turn out to be the most convenient locations for you. Let's get you ready and make sure you find a perfect place for that photo.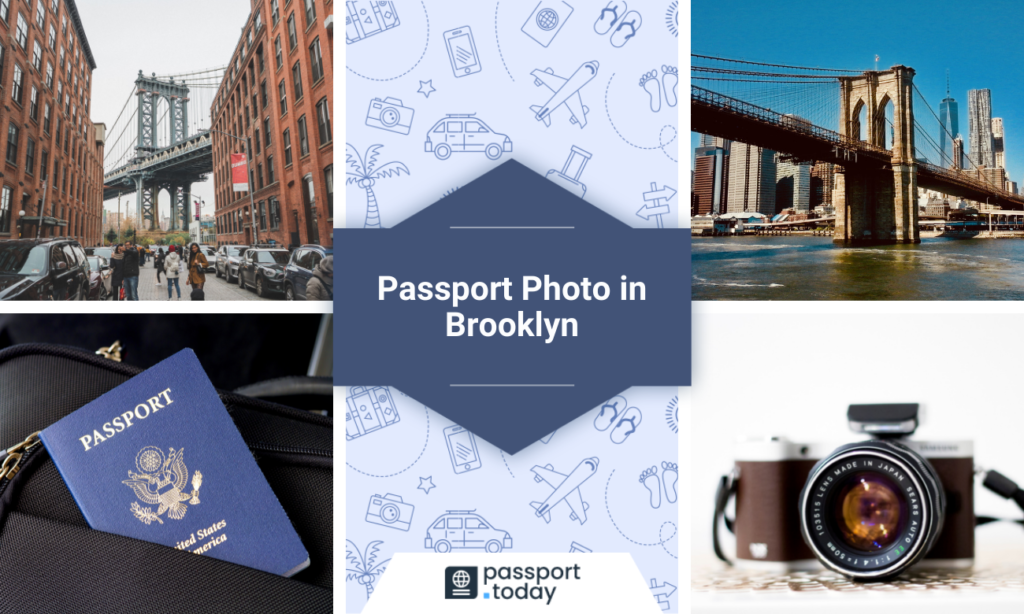 Brooklyn passport photos – locations
On your search for a perfect place for your passport photos, you should remember that you've got a wide variety of companies and facilities to choose from. In fact, if you live in Brooklyn, chances are, you are within walking distance of at least a few locations where your new passport photo will be taken care of.
Post offices
Photography studios
Pharmacies or drug stores
General stores
Shipping company facilities
The U.S. post offices, photo studios and even general stores, among other places, will be more than happy to cater to your needs and get you your ID photos in a matter of only a few short moments.
All you need to do is find the right place and ask about passport photo services and, while you're at it, learn about passport photos cost.
Read other guides on passport photos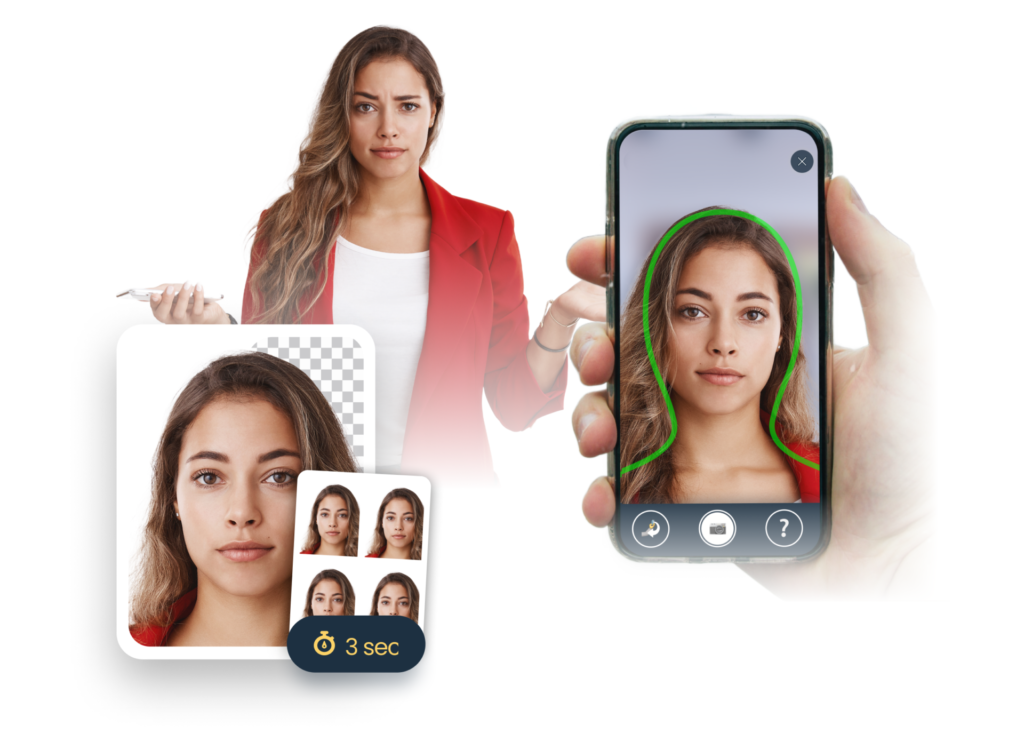 Passport pictures in Brooklyn – post office
Probably one of the most convenient ways of acquiring a correct and valid passport photo in Brooklyn is turning to a local post office.
You may have already heard that you can take care of passport applications there, but did you know that they can help you with passport pictures as well?
All you need to do is head to one of the postal facilities in the vicinity and ask to develop passport photos. Consider 198 7th Avenue right next to the Prospect Park Zoo or 805 MacDonough Street near Highland Park.
As luck would have it, you should be able to find other facilities with almost no effort at all. You should literally be able to locate others on every other street just around the corner.
Passport pictures in Brooklyn – photography studio
Getting passport pictures in Brooklyn, as you'll soon find out, should be no challenge for you. After all, the legion of locations ready to take the photo grows larger with the addition of photography studios.
Bear in mind that in the whole district you should be able to find at least a dozen photography studios that'll take care of the passport photo you need so much.
For example, consider visiting the one on 470 47th Street just by the Upper Bay.
Should you prefer to go somewhere else, perhaps more to the east, you can head towards 1098 Liberty Avenue. There, too, you'll get a valid U.S. passport photo without leaving the Brooklyn district.
Lastly, should you hang around the southern part of Brooklyn, your passport photo will find its way to you via the photo studio on 2215 Avenue.
Passport pictures in Brooklyn – pharmacies & drug stores
Another good news is that your passport photo and other ID photos will be available for issuance at the local pharmacy. It may turn out to be a key piece of information, as the ability to grab the photos you require at a local drug store can be a great and convenient option.
Even though, not every drug store or pharmacy will offer to take passport photos. You need to know which ones offer photo services and have the means of making the picture valid. This, for example, includes taking care of the background, head size, lighting and many other image aspects that need to be compliant with all the requirements.
These three pharmacy chains should offer passport photo services in pretty much every facility you find. You walk into a local Brooklyn-based store and ask about a photo for your passport.
You can try your luck at Rite Aid on 2064 Mill Avenue, right next to the Mill Basin, as well as at Walgreens on 120 Court Street. There is also a CVS near Prospect Park on 1251 Nostrand Avenue.
Please note, that these are only three of many other facilities you can find around Brooklyn and if the ones we proposed would require a hike that's a bit too long for your liking, you will certainly find other Walgreens, CVS or Rite Aid facilities closer to your address.
Once you drop by, get in and take the photo you'll likely have to wait a bit, but in the end, a printed photo will certainly find its way to you.
Passport pictures in Brooklyn – general stores
Luckily, we are not over listing all the places where you can get your passport photo in Brooklyn. You can also try your luck at a local general store like Target, which you should have no trouble finding, as they're scattered all around the district.
If you're situated in the southern part of Brooklyn, head towards 8973-95 Bay Parkway, where you'll find one of the nearest Target retail locations.
Also, consider 1598 Flatbush Avenue as your destination if you're from Flatlands or Eastwood, for example.
Maybe you live a bit closer to Queens, in which case you might be interested in the Target facility on 519 Gateway Drive. Make the trip, ask about the possibility of taking the U.S. passport photo and you should be done in a matter of minutes.
Passport pictures in Brooklyn – shipping company facilities
Last but not least, some of the shipping companies you must have used before do offer to take customers' passport photos as well. FexEd and UPS have decided to help you with the preparations for passport applications and will provide assistance.
Whether it is digital files you need or physical photocopies, they've got you covered. All you are required to do is find the right kind of facility and ask for a photo.
You can try your luck at 2413 Flatbush Avenue in Brooklyn, as well as, for example, 51 20th Street or 2233 Nostrand Avenue, just outside the Brooklyn College. There, you'll find FedEx stores where you'll take care of photos for your passports.
If you're more of a UPS fan, 10401 Foster Avenue is where you should go. Their customer service facility located at that address will no doubt help you out with the passport photo. They will surely know all the instructions as to how to take a proper passport picture and will have good equipment to edit the photo as well.
As a useful side note, remember to wear normal, casual clothes, just to make sure everything turns out alright and your attire is acceptable for a passport application.
You might also be interested in:
Passport photo in Brooklyn, NY
As you see, if you call Brooklyn your home and you're in need of a new passport photo, there's no shortage of locations you can visit. You can, indeed, take care of everything by visiting a post office, a pharmacy, a general store like Target or even a shipping facility, like UPS.
You'll get the right kind of image made with a proper camera, so no worries. Printing will be done for you as well, which leaves you only having to find the right kind of facility and ask for a picture. Just remember about the cost of passport photos' cost.
FAQ
Where to get a passport photo taken in Park Slope in Brooklyn?
Your safest bet will likely be 320 7th Avenue, where you'll be able to stumble upon the UPC store. You'll get your passport photo there, compliant with all the requirements set up by the U.S. government. A nearby store on 406 5th Avenue will do as well.
Where is the best place to get passport photos in Brooklyn?
According to ratings available on Google Maps, the best places for passport photos in Brooklyn include a photo studio at 639 5th Avenue, 369 Park Avenue and 456 Johnson Avenue.
Find some time and visit them during the week to obtain a perfect passport photo for the upcoming application.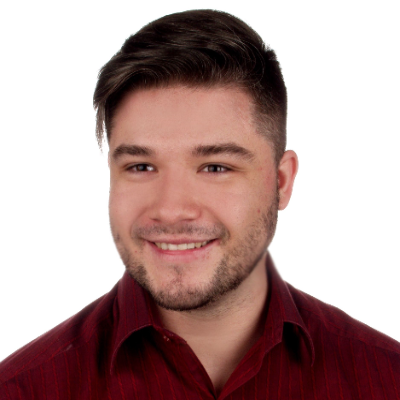 Graduated from the University of Warsaw, Michał, is a travel expert with an undying thirst for adventure and a writer at PhotoAiD. A self-proclaimed book and movie critic as well, he's always eager to visit to the most underrated or less popular travel destinations.