If you're in San Diego, California, and looking for passport photos, needed for an upcoming passport application, then you're in the perfect place. We're here to tell you all about places and locations where you can get a great passport photo in San Diego.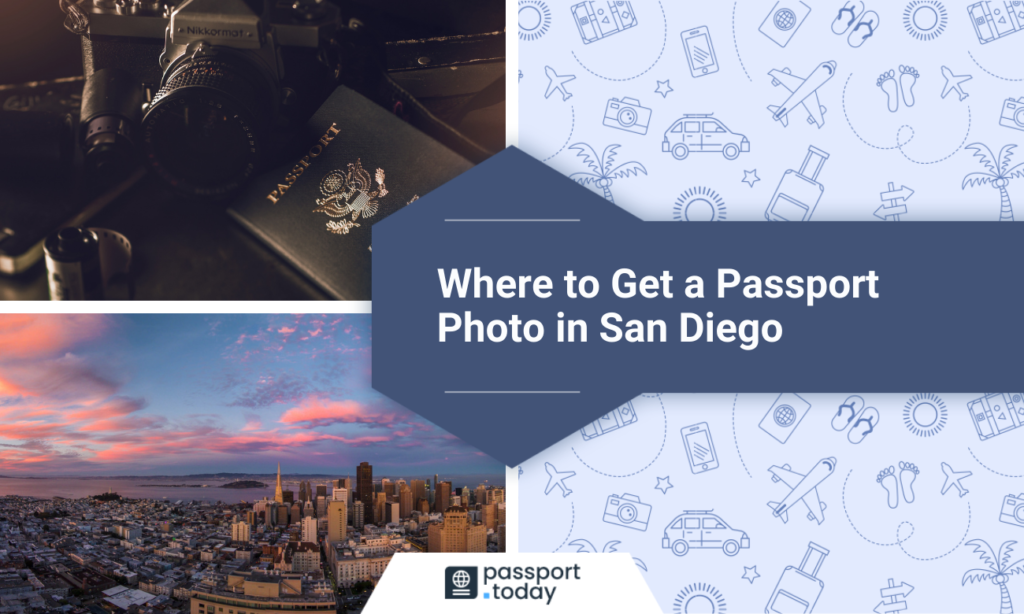 We'll explore every business and facility that will cater to your needs, and will gladly accept the challenge of producing a perfect passport photo. After reading this blog post, you'll be ready to pick and head to the most convenient location in San Diego and grab that passport photo.
Where to get passport photos in San Diego?
The good news is that there are plenty of places that will know the right photo requirements and will attend to your U.S. passport photos, as well as visa photos and foreign passport photos.
The long list of various facilities offering photo services will certainly prove to be extremely convenient if you wish to secure your acceptable passport photo as soon as possible. Facilities such as:
post offices
pharmacies & drug stores
general stores
shipping companies
photo studios
If you take a quick glance at the list of facilities with photo services in as large a city as Boston, you will no doubt realize that one may find photo stores or other businesses around every corner.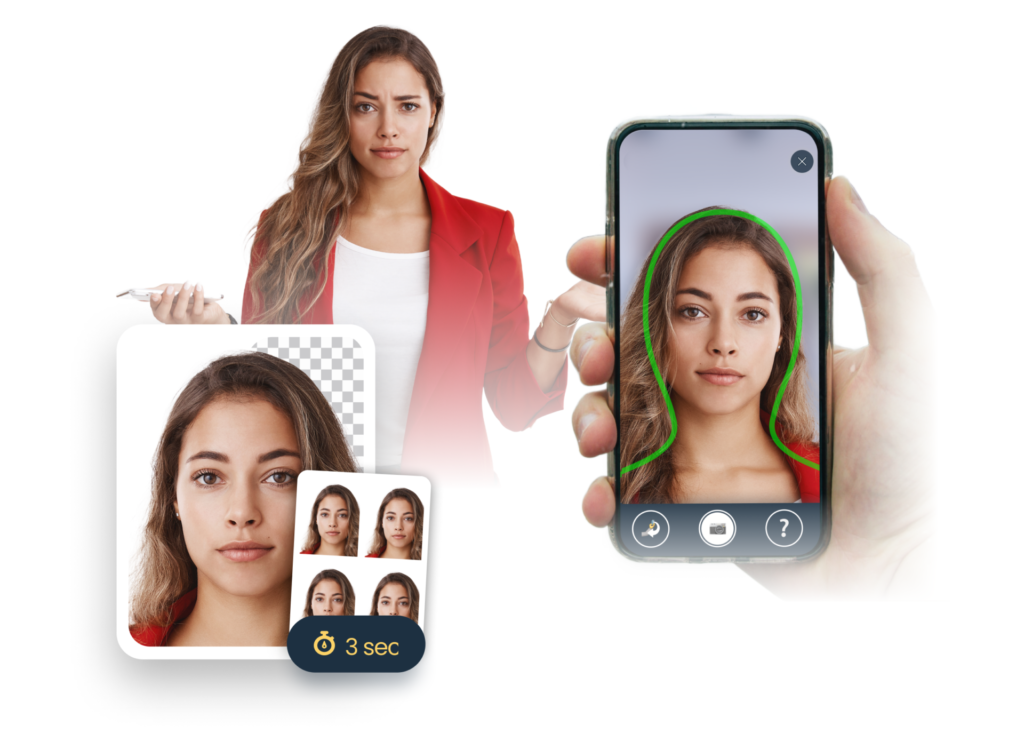 Passport photos at San Diego post offices
The first kind of facility that we'll cover are San Diego post offices and the passport photo services they offer. You will be able to grab your passport picture fairly quickly considering how many postal facilities you should find all around San Diego, with most of them ready to take professional photos for passport applicants.
If you're from central San Diego and live near Paradise Hills you might be interested in paying a visit to the facilities at:
2356 Reo Drive
2777 Logan Avenue, near St. Anne Catholic Church
4640 Cass Street, sitting between Tourmaline Surf Park and Fanuel Street Park
Passport photos at San Diego pharmacies
You can also try your luck in one of your local drug stores if you consider how certain store chains have added photo service to their offer. The ones that interest you are CVS, Walgreens and Rite Aid.
Starting from the north, you can stumble upon numerous pharmacies that will help you with passport pictures like, for instance:
CVS pharmacy on 8260 Mira Mesa Boulevard
Walgreens on 10787 Camino Ruiz
As you go down towards the city center you'll discover more and more pharmacies along the way, a far more common sight than that in the northern part of San Diego. While you're there, consider stores at:
5270 Balboa Avenue
6939 Linda Vista Road
Passport photos at San Diego general stores
An interesting option you should consider while searching for a perfect place for a new passport photo, is a general store. Perhaps not the most obvious choice, certain facilities like Walmart or Target aim to supply their clients with quality passport photos, in addition to their already wide variety of products. You can be certain that their photographs will be perfectly acceptable for U.S. passport applications.
You can consider:
Walmart Supercenter on 3412 College Avenue
The Walmart located on 1200 Highland Avenue
There are Target facilities in the city as well, so you might be more inclined to pay them a visit instead. Two examples are:
3030 Grape Street near Balboa Park
8001 Othello Avenue
Passport photos at San Diego shipping companies
Another place you can turn to when you're in need of a passport photo is a shipping company like FedEx or UPS. They offer passport applicants the service of taking their passport and immigration photos and print them all in one place, and on the same day. All you have to do is take a good look at the map and figure out where's the nearest office you can pay a visit to. You can choose from numerous FedEx or UPS facilities, like:
on 4425 Convoy Street or 111 West Harbor Drive
the UPS Store on 3555 Rosecrans Street
the UPS Store on 4075 Park Boulevard
The good news is that finding a UPS Store location, regardless of where in San Diego you currently are, should be an easy task.
Passport photos at San Diego photo studios
Many people prefer to make sure a professional photographer handles their passport photo, thus they opt for dedicated passport photo studios.
You can be sure to find every piece of useful equipment there and an ideal environment for a passport photo that you'll love. But where exactly can you find a good photo studio in San Diego?
Luckily the answer is simple, as you will have the opportunity to pick from tens of businesses, all trying to convince you that the photos taken at their facility will turn out perfect and ready to submit at a passport agency.
There's a very well-reviewed photo studio at 7825 Engineer Road, a bit up north of San Diego, not far from Solana Beach, but if you're more interested in southern locations, you'll be alright as well.
Apart from photo studios in central San Diego, like the one on 3047 University Avenue, you can find plenty of others as you slowly head towards southern California.
Consider such places as the studio on 3030 Plaza Bonita Road not far from Rohr Park.
Maybe you'd prefer the one on 555 Broadway, which is situated far closer to the San Diego Bay and the local National Wildlife Refuge just around the corner.
You may also be interested in:
Taking passport photos yourself in San Diego
Remember that you aren't necessarily required to seek professional services or commercial businesses to take care of your own passport photo in San Diego. In fact, should you find yourself in possession of a good camera, even the one in your smartphone, you can take care of the vast majority of work all by yourself. Taking good passport photos, compliant with official requirements, will demand attention to detail but it's a worthy challenge and another way of acquiring a passport photo in San Diego.
You just need to remember to take passport photos in the correct way and then find a good place to have them printed out, before going to the passport agency and applying.
Passport photo for a baby in San Diego
More good news incoming. All the places we've covered stand ready to produce pictures for the photo IDs your baby requires as well. In that case, feel free to look for a perfect UPS Store location, or a FedEx office, or any other big or small business that will take your baby's passport photo. Photos taken there will be perfectly viable on passport applications.
Choose one of the previously mentioned places or look for more locations where you'll be able to grab passport photos for your child in San Diego. Lucky for you, chances are you're within walking distance of either a Rite Aid, CVS or Walgreens pharmacy. Post offices, photo studios or general stores are at your disposal as well and they too should be easy to access wherever you are within the city.
Passport photo in San Diego – summary
San Diego will practically bombard you with various places that will offer to take your U.S. passport photos. It truly looks like every other street has at least one facility that may be of assistance when searching for a place to get a perfect passport photograph.
Post offices, pharmacies, certain shipping facilities or even general stores will take your passport photos so you don't even need to go to a photo studio before heading to a passport agency.
Passport photo in San Diego – FAQ
Where can I get a passport photo in San Diego?
Luckily, there are a lot of places you can choose from when searching for an ideal place to get a passport photo in San Diego. You can get the picture taken in drug stores and pharmacies, general stores, post offices, even FedEx or UPS facilities and of course photo studios. To give you an example, you can head to the studio on 906 Tenth Avenue or a CVS pharmacy on 4829 Clairemont Drive.
Where can I take the best passport photos in San Diego?
You'll find the best-reviewed photo studios in downtown San Diego, like the one on 710 13th Street, 740 13th Street or 303 Market Street, all roughly in the same district and not far from each other.
Where can I take passport photos in downtown San Diego?
When you're in downtown San Diego you might consider heading to 645 Market Street or 1015 Front Street that's not far from Bankers Hill. There, you'll be able to arrange your passport picture in no time thanks to numerous services at your disposal.
If you find yourself in the southern part of downtown San Diego, consider 101 Park Plaza and the local CVS pharmacy. They'll surely be glad to assist.
Where to obtain a cheap passport photo in San Diego?
away from photo studios and opt for other facilities like CVS, Walgreens or photo booths in Walmart Superstores, for instance.
In Walmarts, such service tends to cost barely 8 (eight) dollars, which is the lowest you can go with passport photo prices.
Consider Walmarts at 1200 Highland Avenue or 3412 College Avenue. Remember also to ask about photo services in any other Walmart facility you pass on the way.
Can I get passport photos in San Diego on the same day?
You certainly can, as there are plenty of places ready to take the perfect photo. Your passport picture will find its way to you on the same day you issue it, in pretty much every place you apply for it, be it Walgreens pharmacy, a photo booth, a photo studio or a UPS Photo facility.
[ratemypost]