After the pandemic people got used to doing things online – it's easier, faster, and usually cheaper. Nowadays that international travel is making its comeback, people need to adjust once again. The first step to this new/old way of living is getting our passports good and ready to get back to traveling – this also means taking a new passport picture. So how and where to do it? Is it better to rely on traditional methods or go online again? Read along with our article to find out.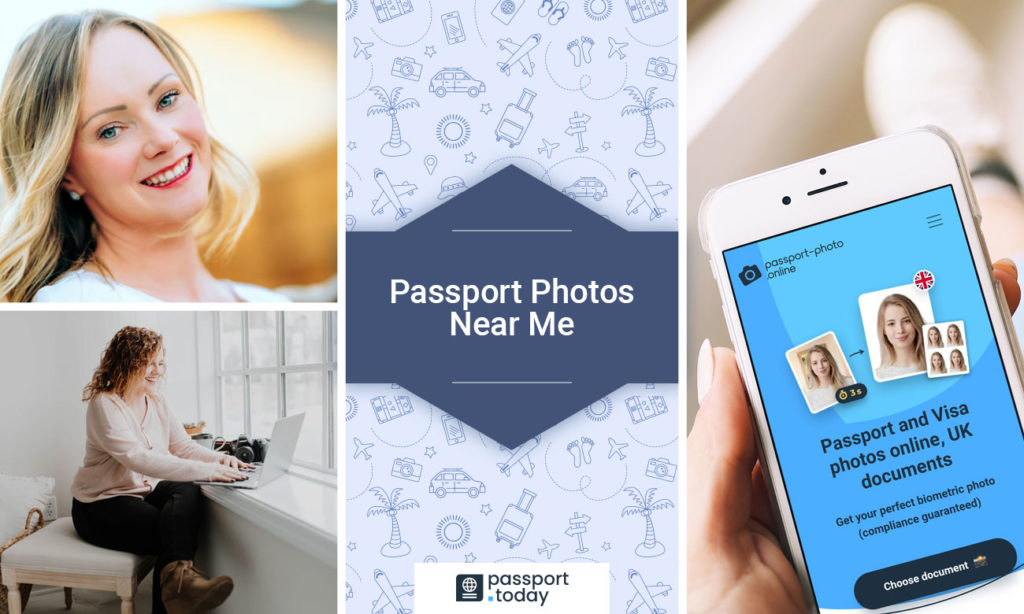 Places you can take passport photos
There are three options when it comes to taking and printing passport photos – in-store, online or by yourself. Check out below what we've gathered about them and their processes and choose the best one for you.
In-store
The in-store option will take care of most things – the background, the lightning, your positioning, and the editing. They will also tell you where to look and what to put on/take off as jewelry/hats/dark glasses are not permitted. Generally, it's a bit more expensive than taking care of things by yourself, as well as can take slightly longer – going to the store, standing in line, and awaiting your photo. This option is great if you prefer doing things traditionally and prefer other professionals to take care of getting the perfect proper passport photo for you.
Online
If you prefer doing things while not leaving your house the online option is going to be much better for you. There are many apps and pages that will help you take your passport photo – they take care of editing and some lightning aspects most of the time – but here you have to do some additional work with your clothing, positioning, and, most importantly, the photo-taking. Get someone to help you and it's going to work out much easier than it seems. This is probably the fastest passport photo-taking option.
Read other guides on passport photos
Booth
You can also take your picture in a special photo booth. There is a catch though, as using this method will have the process rely heavily on you and your positioning. Generally, while this could be the cheapest option you might have from the traditional ones, it's also one of the most challenging. Since there are a lot of rules and regulations a passport photo has to follow, there have been more than a lot of instances in which photobooth pictures have been rejected by the passport office.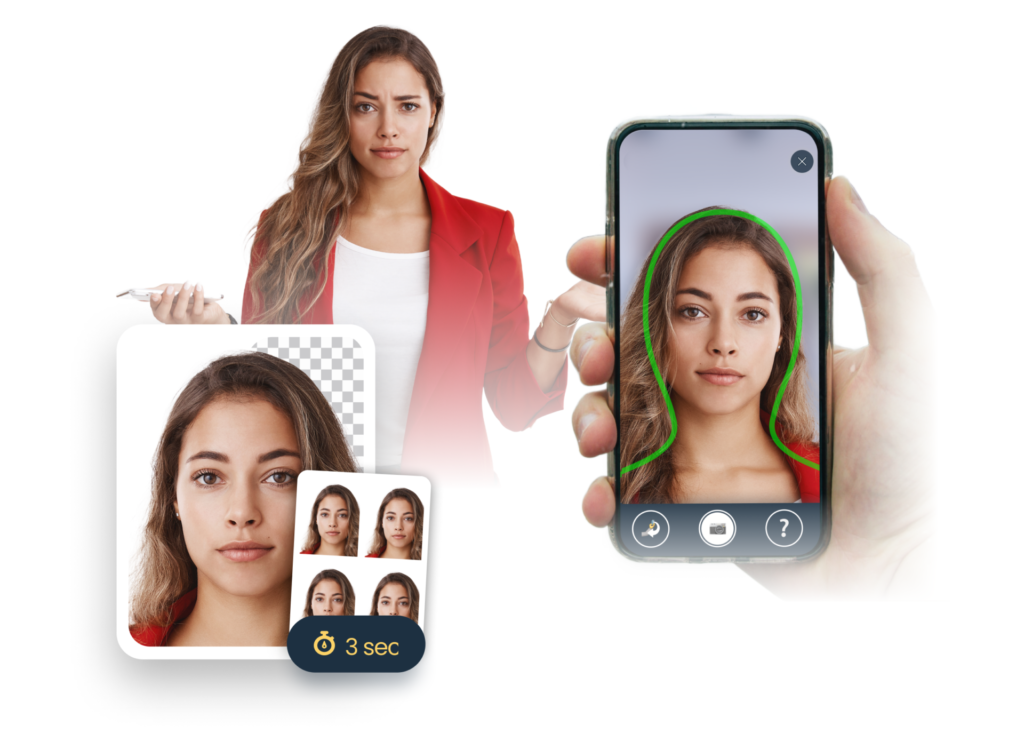 Photographers
There is also the option of going straight to a professional. A photographer can charge you the most but that way you can be almost 100% sure that your photo is not going to get rejected in the slightest. There shouldn't be any lines as this method is not that popular so you should be done quite quickly.
At home
You can take, edit and print your own passport photo all by yourself. This option saves a lot of money but it requires more time than others as you need to arrange everything by yourself.
Here is a list of all the requirements you'll need to follow:
Your photo has to be in color, good quality, and printed in two copies on photo-quality paper
The background has to be plain and preferably a white or an off-white color that contrasts with your clothes
You can't wear dark glasses, big jewelry, hats, and your hair has to be tamed (the background has to show above your head)
Nothing can obstruct your facial features
The lighting should be natural and bright with no significant shadows appearing on your form
The photo should be 2×2 inches in size
Small smiles are allowed but make sure not to grimace or grin – keep your expressions neutral
Look directly at the camera
Your head must be between 1 inch to 1 3/8 inches from the top of your head to your chin
Passport photo services near me
So if you've already decided the best option for you, you're probably wondering where to go to get your passport photo. Well, if you're looking for an in-store option, the best thing to do would be doing your own research online based on your unique location, but we can assure you that you'll find passport photo services at any Walmart, Target, Walgreens, etc. Should you want to use an online option, there are many available. Just type in "online passport services" and you should be able to find something suitable for you in no time.
Prices vary from place to place so make sure to do your proper research. In-store options should go for around $9-15 and online for about $5-12.
If you want to try to take your passport by yourself, all you need to focus on is finding a place to print your photo should you not have a printer at home. In your nearby stores, you should be able to print your picture and its copies for as little as 15 cents.
Passport photo services near me – summarized
Nowadays, you generally have three options on how to get your passport photos. You can either do so by yourself, at home, or in a store. All these options have their pluses and minuses depending on what you need to focus on. If you want to save money then we recommend taking your own passport photo. If it's time that is sensitive for you try online options. Should you want to do things traditionally and rely on professionals the most – go and get your picture in-store.
FAQs
What are the opening times of the nearest passport photo places?
While online options work 24/7 when it comes to in-store passport photo services you have to mind their opening hours. Stores have different opening hours depending on location, but generally speaking, you should be fine to take your photo from 7 am to 9 pm.
How much do I have to pay for passport photos near me?
The prices vary depending on which option you choose. In-store options should cost you around $9-15 and online options slightly less, meaning around $5-12. Taking the photo by yourself is going to be the least, just the cost of printing which is usually up to $1.