You need a new passport photo for your British passport and you're stuck in the United States. Sounds familiar? If it does, then you've most certainly come to the right place.
Here, in this blog post, we'll talk about your options and where to get the new passport photo. We'll cover various places where you'll get what you're looking for, how to check if the picture is correct and everything else you might need to look into. Once we're done, you'll know everything about a British passport photo in the U.S.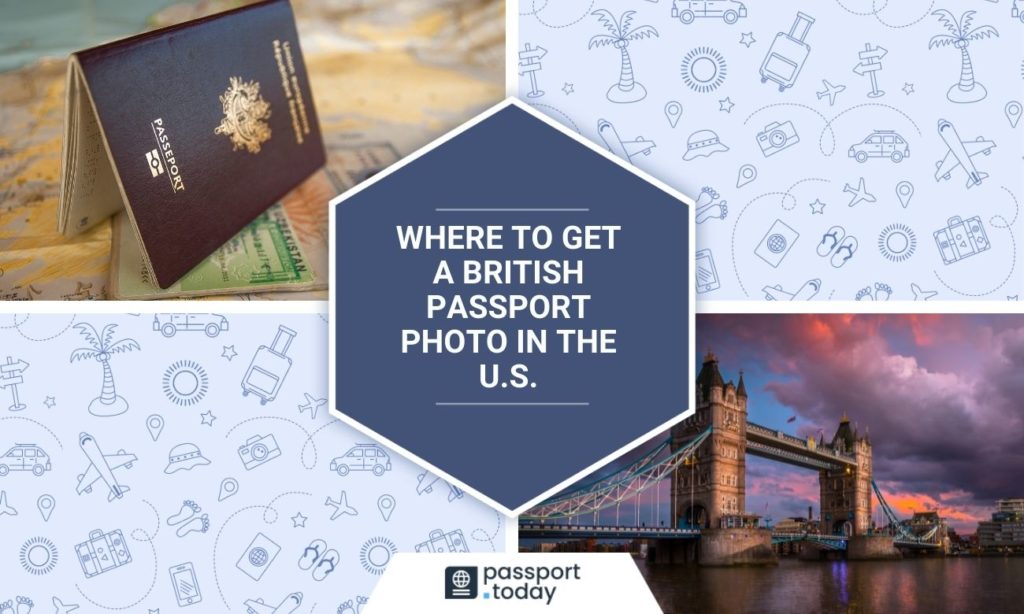 British passport photo in U.S. – essentials
According to passport and visa services, passport photos are one of the most common reasons for passport application rejections, so it is crucial to have a good grasp of all the basic information about your British picture. Hence, why we'll focus on all the essential 101 matters here, starting with the most important.
Your British passport photo's size is different from what you might be familiar with here in the United States. The local passport photos require a square shape, whereas British passports need rectangular ones.
Read other guides on passport photos
The passport photo size, dictated by the government-issued, official guidelines is 45mm x 35mm. Please be advised, that should you upload a photo that does not follow that size requirement, your passport application will stall.
If you attempt to cut a larger photo, trying to "make it fit", that won't do. It needs to be of the correct size by default.
UK passport photo booths in the U.S.
Luckily, even if we're a long way from the United Kingdom, there still are services that cater to the needs of British citizens, so you'll be fine. Your passport application can be completed. For your convenience, several places remember about other passport photo requirements and offer to crop the pictures in such a way, which will be deemed satisfactory.
Walgreens
The second-largest pharmacy chain store in the United States, Walgreens will make sure you get a UK government-compliant passport photo. According to the company's website, the vast majority of their stores can provide passport photo services.
Once you're in, you just need to make sure you apply for a UK passport photo, so the proportions are up to British standards. When that is taken care of, two copies of perfectly made passport photos should find their way to you in under an hour. All for a price of just one cent shy of $15.
CVS Pharmacy
CVS pharmacy is where you can get a UK passport photo in the U.S.. Every technician at a CVS pharmacy, according to their official website, has sufficient training to make a good and valid photo, be it for an American or a UK passport.
All you need to do is find the pharmacy, ask for a photo that will be compliant with UK passport standards and pay for the service. The customary fee sits comfortably at $13.99. For that price, you get two, printed copies of your UK passport photo.
Rite Aid drug store
As you can already see, many U.S. pharmacies and drug stores offer passport photo services, and Rite Aid is also no stranger to such tasks. Should you find yourself in need of a UK requirements-compliant picture, Rite Aid has got you covered. If the drug store is in the neighborhood, feel free to pay them a visit and ask for photo services.
Remember to specify you need a picture for your British passport and the staff will take care of the rest. Like in other pharmacies, you should get your hands on your new, valid photos in a relatively short time.
Walmart
Walmart store chain should be able to provide you with quality passport photos for your British passport.
For a small price of just $7.44, you can find yourself in possession of a well-edited passport photo for your British passport. You just need to remember to make sure to choose the right format in Walmart's photo booth, so the size of the photo is 45mm x 35mm.
Most local photo booths will be set up for American passport photo standards, but the majority of them will have an option of alternative picture size.
FedEX
FedEx offices will allow you to snap a valid, British passport photo as well. Thanks to their good customer service, a company assistant will aid you free of charge.
For $14.85 you can bet the photos you get are compliant with any and all crucial requirements and are ready to be uploaded.
Online tools for a UK passport photo
Technology is here to assist you. Use the power of the internet and find yourself an app that will get you a photo compliant with UK passport photo requirements. After all, thanks to our technological advances, this is no longer an option reserved for sci-fi movies and their over-the-top narratives.
You can find online software that will work with the photo you upload and use their programming to ensure the final product is up to passport office standards.
Application photo online tool
Hats off to the British passport agencies, since they made sure that applying online for a passport renewal has the option to check if your photo meets the standards. This online application can be of tremendous help since it can detect errors made by UK photo booths in the U.S.
The app is designed to check whatever you upload very thoroughly, so you can be certain it will do its job. Once you've got a photo, give it a try and see if you've managed to acquire a valid picture. Be advised, however, that the photo needs to be taken within the last 30 (thirty) days.
In best case scenario, the software will be content with the photo you uploaded and the application process will go on as planned. If there is an error, you will need a new passport picture.
Passport Photo Online
Keep in mind that you might also be interested in such an application like Passport Photo Online. The app will turn your photo into a valid passport picture, all thanks to the intelligent AI, which will edit everything for you.
British passport photos in the U.S.
As you can see, even thousands of miles away from the British isles, you can still find plenty of ways to get the right kind of photo for your UK passport. Pharmacies, drug stores, general stores and even shipping companies, all will assist you in the process. You just need to find your way to a good photo booth, ideally with an option to change the size of the final product and snap a good picture. Also, don't forget that the internet is on your side as well, as you can find software to help in your passport application endeavor.
FAQ
Where can I get a British passport photo in the USA?
Most pharmacy or drug store chains provide passport services. You can also find photo booths in general stores or even shipping companies. In most of these, you will be able to get a British passport photo. It's just a matter of settings. You can also consider a visit to a professional photographer.
Where to get a British passport photo in San Francisco?
In the City by the Bay, you can get your UK passport photo in pharmacies like CVS or Walgreens, Rite Aid drug stores, as well as FedEx offices. You can also take advantage of conventional photo services, where a professional photographer will know how to take a photo of just the right size. Additionally, you can also try your luck at a post office.
Where to get a British passport photo in Sacramento?
In Sacramento, you have a wide variety of planes that can provide you with a valid UK passport photo. You can ask a professional photographer for assistance, try your luck at a pharmacy like CVS or Walgreens, even at a local Walmart or a shipping company. Just make sure a photo booth offers the 45mm x 35mm format.
Where to take a British passport photo in Virginia?
Should you find yourself in need of a UK passport photo, Virginia should be full of places that can cater to your wishes. Pharmacy store chains like Walgreens or CVS will certainly be up for the task. Photo booths at Rite Aid drug stores and Walmarts are also an option. Lastly, consider using FedEx offices, since they too will be able to help with snapping a picture compliant with UK passport photo requirements.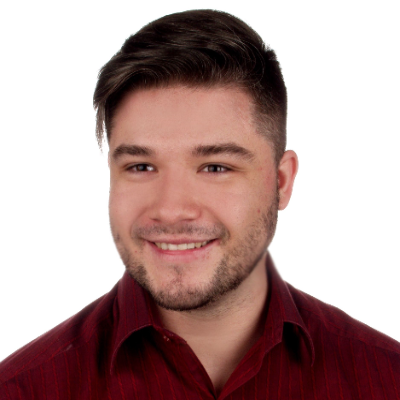 Graduated from the University of Warsaw, Michał, is a travel expert with an undying thirst for adventure and a writer at PhotoAiD. A self-proclaimed book and movie critic as well, he's always eager to visit to the most underrated or less popular travel destinations.