If you're in Austin, looking for passport photo services in the capital of Texas, then you've come to the right place. In this blog post, we're going to cover all the places where you can acquire a new passport photo.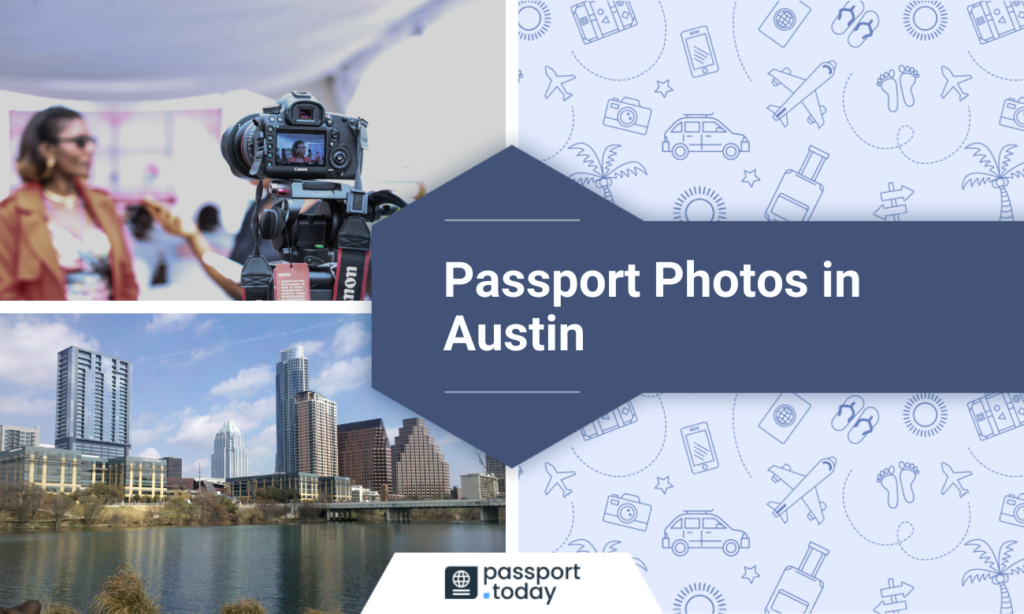 We will discuss exactly where you will find businesses and facilities offering to take your passport photo that will be valid and ready to submit.
Austin passport photos and where to get them
You will no doubt be glad to hear that a U.S. citizen looking for passport photos in Austin has quite a variety of places all over the city ready to cater to their needs.
A passport applicant simply needs to pick one location to their convenience and get a new photo to update their most recent passport. Locations such as:
Postal offices
Drug stores & pharmacies (CVS, Walgreens, Rite Aid)
General stores (Walmart, Target)
Shipping companies (FedEx, UPS)
Photo studios
Just take a good look at the city map and find out where the nearest place is that will help you with supplying pictures for a U.S. passport.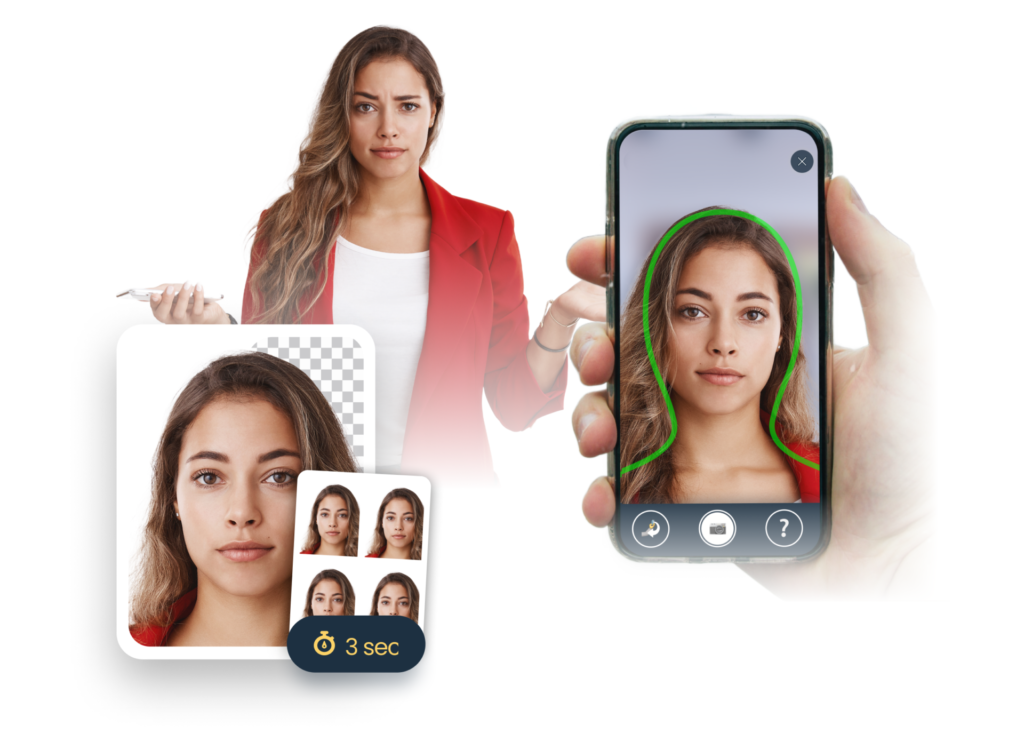 Austin passport photos: Post Offices
Did you know that some post offices do, in fact, offer photo services? There's a high chance that your local postal facility has sufficient equipment to handle photos for your passports. It may turn out to be a very convenient solution, so be sure to check if the post office in your neighborhood offers to take passport photos for their clients.
Postal Offices around Austin
11900 Jollyville Road, near the Pavilion at Great Hills
7700 Northcross Drive
900 Blackson Avenue
3507 North Lamar Boulevard
Austin passport photos at pharmacies
Certain pharmacies and drug store chains in Austin also offer to take your passport photos. CVS and Walgreens have decided to add photo services to their offer, so you can try your luck there and ask the employees for passport photos.
Pharmacies and drug stores nearby
2525 W Anderson Lane, sat between GameStop and Guitar Center
CVS drug store at 5256 Burnet Road
5526 South Congress Avenue
Austin passport photos at general stores
Another place that might be of service is a general store. Big stores like Walmart or Target have turned to photo services as well, which means that you will be able to acquire a valid passport photo that's compliant with all the U.S. passport photo rules. Rules such as a neutral facial expression, white background or direct-facing angle.
General stores in the neighborhood
Target on 11220 Ranch to Market 2222
Target on 5621 North Interstate 35 Frontage Road
When it comes to Walmarts, you can find seven Supercenters all around town, so you'll likely be within driving distance of at least one of them.
12900 North Interstate 35 Frontage Road, just behind Scofield Farms Neighborhood Park
710 East Ben White Boulevard
Austin passport photos at shipping companies
Certain shipping companies will gladly help with your passport photo as well, which only adds to the level of convenience of taking passport pictures in Austin.
UPS stores and FedEx offices may be your next stop in the process of acquiring valid passport photos, so if you know about one of these in the neighborhood, you're all set.
Shipping companies nearby
There's a UPS store in virtually every district of the city so you might be within walking distance of one of them. Some examples include:
5114 Balcones Woods Drive
512 West Martin Luther King Jr Boulevard, just a bit west from The University of Texas in Austin
FedEx office at 5601 Brodie Lane
6406 North Interstate Highway, closer to the eastern suburbs of Austin
Austin passport photos at photo studios
If you're looking for a professional photographer to take your passport photo then you're in luck because there are plenty of those in Austin. From the most popular photo studios and facilities offering similar services like Austin Passport Express, to smaller and lesser known ones, you're free to choose from a true legion of professional photographers ready to cater to your needs and make a perfect passport photo you'll love.
Photo studios near you
4906 Cana Cove
300 Crockett Street, located near Lively Middle School
Photographers in those places, as well as other photography studios all over the city, will make sure you're ready to submit a perfectly fine photo compliant with all passport photo requirements.
YOU MAY BE INTERESTED IN:
Passport photos in Austin: online tools
If you decided not to take advantage of various businesses around town offering photo services, you still have other options. As it happens, you can go ahead and try your luck with online tools and websites that aim to turn the photo you upload into one that is valid for passport purposes.
PhotoAiD
How about you consider PhotoAiD? It requires you to only upload a photo and wait two to three minutes for a new one that is perfectly reliable for a passport application. It is an application that will require a fee, however, understandably so as it hands over the editing to professionals and advanced AI.
123PassportPhoto
You may also try your luck with 123PassportPhoto. The website promises to help you crop the photo to the right size in order to allow your application to go through. It will, however, require you to have done your homework and crop the photo on your own.
IDPhotoDIY
Another service you may also be tempted to use is IDPhotoDIY to turn a photo into one that will be deemed valid at the passport acceptance facility. You just need to upload the image you wish to see on the passport book, select the correct country and format and then get to cropping the photo.
Getting passport photos in Austin – summary
The good news is that your photos for passport purposes will certainly find their way to your pocket. Postal facilities, certain pharmacies, general stores like Walmart and Target, as well as FedEx, UPS and finally, photo studios, will all deliver and give you a passport photo you'll love.
Passport photos in Austin – FAQ
What is the best place to get passport photos in Austin?
There's no shortage of well-reviewed photo studios in Austin, so if you want to choose three to occupy the podium, then you should consider places such as the studio on 4609 Harmon Avenue, the one situated on 4906 Cana Cove or the studio at 1509 Newning Avenue.
Where to get 2×2 passport photos in Austin?
There are numerous places that can take and edit a photo so that it matches the passport photo measurements of 2×2 inches. Consider pharmacies, like the CVS facility located on 2402 Guadalupe Street, shipping company offices like FedEx on 9222 Burnet Road or professional photo studios like the one you'll find at 8204 North Lamar Boulevard.
Where to get passport photos in south Austin?
Birmingham Drive, Walmart Supercenter on 9300 S I-35 Frontage Road or a Walgreens pharmacy at 120 West Slaughter Lane.