Are you in Las Vegas and find yourself in need of passport photo services? Perhaps you need to get a new one for a passport renewal or maybe you're arranging your child's first passport book.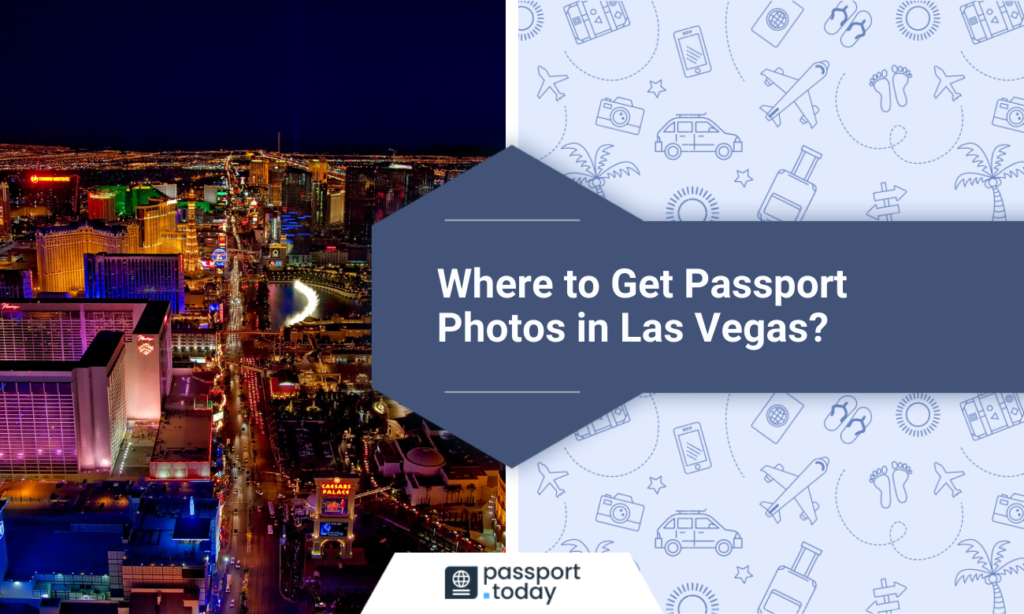 We're here to assist and tell you all about passport photos in Las Vegas, including various places you can visit to grab a picture for a passport application. You'll be ready to grab a perfect passport photo in Las Vegas in no time, after reading this blog post.
Biometric passport photos in Las Vegas: passport photo services
You can breathe a sigh of relief because there's a wide variety of places where you will be able to sate your passport photo needs whether you're in central, north Las Vegas or, in truth, anywhere else in the city. That's how many places will offer professional service and stand ready to take your U.S. passport photos according to official passport photo requirements. Places such as:
post offices
pharmacies & drug stores
shipping companies
general stores
photo studios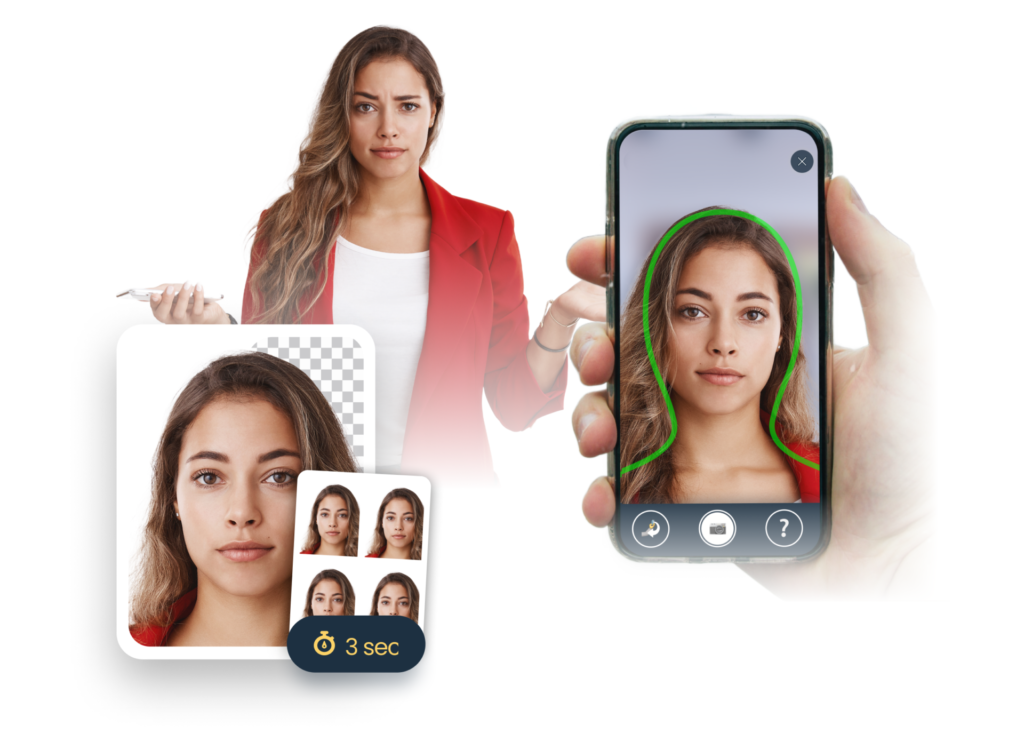 Passport photos in LV at post offices
You may be used to visiting post offices when handling passport applications, but did you know that some postal facilities can also help you out with your new passport photo? If you don't have a photo taken within the last six months they'll soon fix that. Everything including taking the passport photo and printing it will be available to a customer on-site, so just sit tight and wait for a bit until the picture is ready.
You should be able to easily find a post office in Las Vegas, as there are a number of them around every corner.
The exact locations where you'll be able to get a passport photo include, for instance:
1611 Spring Gate Lane,
1801 S Decatur Boulevard
5070 E Vegas Valley Drive, if you're somewhere around the eastern parts of Las Vegas.
Taking passport photos at these places will be a formality so there's certainly nothing to worry about.
Passport photos in LV at pharmacies & drug stores
Another place you can visit to take care of your next passport photo is your local pharmacy. As it turns out, medical reasons aren't the only ones that might make you turn to a drug store.
Certain pharmacy chains, including Walgreens and CVS, have been including passport photo service to their offer for quite some time now, which leaves you with another option.
Take a good look at the map and you should locate these particular pharmacies in Las Vegas in a matter of a few seconds. Now all that's left is to pay them a visit within their business hours and ask about passport photos.
Starting from up north, you may consider:
a Walgreens facility at 6820 West Ann Road,
a CVS pharmacy on 6820 W Ann Road that's near Durango Hills Golf Club
or another Walgreens at 3397 Las Vegas Boulevard that can be found right outside Madame Tussauds Las Vegas.
Passport photos in LV at general stores
You'll be glad to hear that we're not done listing all the places you can try your luck at. Your passport photo can be arranged even in general stores like Walmart or Target. Most of their stores have a Photo Center where you can get a valid passport photo and have it printed upon completion.
Luckily, Las Vegas houses a number of Target and Walmart stores within its city borders so no matter where you are, you will most likely be within walking distance of at least one of them.
Grabbing photos for a passport application will be available in Targets:
7090 North 5th St
4155 S Grand Canyon Drive in Spring Valley
Walmarts you can visit include the store on:
8060 West Tropical Parkway
3950 West Lake Mead Boulevard
6005 South Eastern Avenue
Passport photos in LV at shipping companies
If you're looking for even more places to visit when arranging your passport photo then a shipping company like FedEx or UPS will have you covered. These companies have added passport photo service to their offer, thus creating a number of additional locations where a U.S. citizen can acquire a valid passport picture.
Whether you're visiting a FedEx office or a UPS store in Las Vegas, the employees inside will stand ready to assist you and deliver a correct picture for a passport.
Just find an address that interests you, walk in and ask about a passport photo session.
FedEx offices on
7170 North Durango Drive
7208 West Lake Mead Boulevard
If you're aiming for a UPS Store then consider going to:
4616 West Sahara Avenue, just a bit southwest from Las Vegas National Golf Course
Passport photos in LV at photo studios
Last but not least, think about how many photo studios you can find in Las Vegas. There's no shortage of private services offering to take a passport photo you'll like, especially if you're looking in the central part of Las Vegas.
A professional photographer in a photo studio will ensure everything checks out, including white background, the right image resolution or correct picture measurements for a U.S. passport.
How about you contact one of the photo studios and set up an appointment once you've managed to locate the nearest or best-reviewed photographer in the neighborhood?
Perhaps the studio on 4531 W Sahara Avenue sounds great, or maybe the one on 2620 South Maryland Parkway is more your speed?
If taking passport photos in west Las Vegas sounds like your plan, head to 440 South Rampart Boulevard.
The bottom line is that you can stumble on a large number of photo studios around Las Vegas, all offering to take amazing and professional passport photos that will be deemed acceptable.
So, take your time and pick the one that's closest or perhaps can be accessed in the most convenient way. Your photo is at an arm's length.
YOU MAY ALSO BE INTERESTED IN:
Passport photo service in Las Vegas – summary
If you need a new passport photo and you're in Las Vegas you will certainly be able to grab one with no effort at all. Numerous businesses, both big and small, will be ready to cater to your needs and provide you with quality photos that will pass muster.
Post offices, pharmacies, shipping companies, general stores and photo studios are all at your service and will gladly help a customer in need.
Passport photos in Las Vegas – FAQ
Where to get passport photos in Las Vegas?
The good news is that you can get a passport photo in many different places in Las Vegas and it is up to you if you wish to go to a UPS Store, for example, Walmart, a Walgreens pharmacy or a photo studio. Your best bet would be to go to Las Vegas Blvd and look for photo services.
The Walgreens at 3339 South Las Vegas Boulevard or UPS Store at 3758 S Las Vegas Boulevard are perfect examples.
Which post offices in Las Vegas do passport photos?
You'll certainly be glad to hear that the vast majority of postal facilities in Las Vegas offer to take their customer's passport photos. Thus, you'll be able to complete passport applications and issue a new photo all in one place, provided you've brought every item required, like a birth certificate, for instance.
Where to get passport photos in Las Vegas Rainbow Boulevard?
You can turn to a UPS Store on 1027 South Rainbow Boulevard, a CVS pharmacy on 3550 South Rainbow Boulevard or a FedEx office on 3615 South Rainbow Boulevard. You've got many options.