If you are about to apply for your new Chinese passport, you need to know all the documents needed for renewal or a first-time application. Read our guide to know all about the latest requirements for your Chinese passport documents and photos.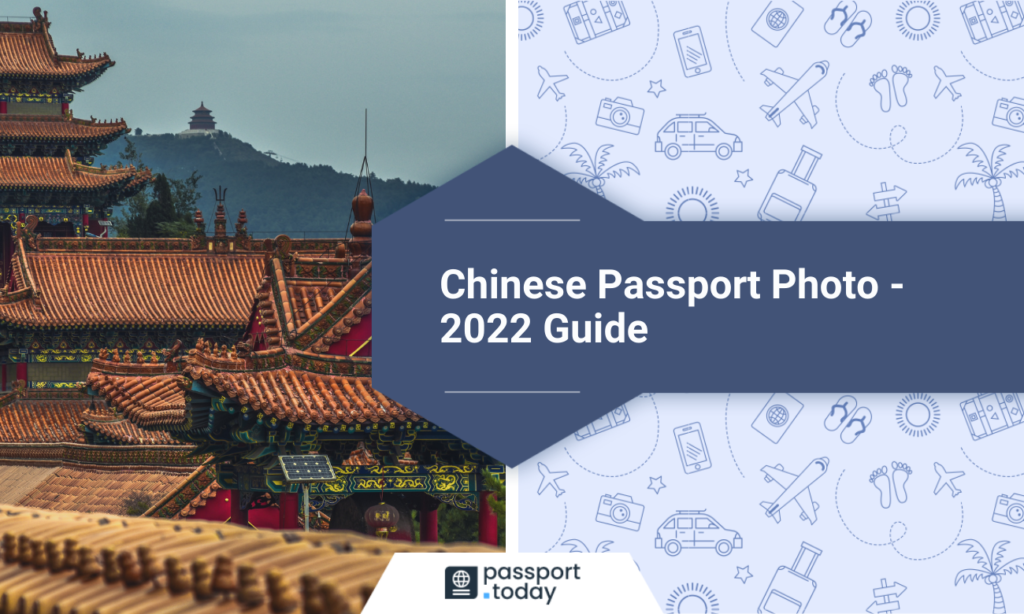 What documents do you need for a Chinese Passport?
When the Chinese passport is issued, it is valid for ten years for people over the age of 16 and five years for people under the age of 16.
In order to renew your passport you need to have:
A passport renewal form. You can find this form online on any Chinese embassy website.
Four passport photos respecting all the biometric requirements.
The other necessary documents depend on your visa status. These documents may include your green card if you are a permanent resident or any other proof of lawful entry into the country, your birth certificate, and your old passport. We suggest contacting the Chinese embassy for more information.
How can I renew my Chinese passport?
Once you have all the necessary documents, you can go to your local Chinese embassy. You will be asked to submit all the documents you have already prepared and pay a fee. Your new passport will be sent to your home within a month.
Sometimes, embassies might give you the chance to submit all the documents online if you are unable to go in person to the embassy.
Read other guides on passport photos
What are the requirements for my Chinese passport photo?
When presenting your application for your Chinese passport, you need to have four biometric photos. These photos need to respect all the requirements or your application might be rejected.
The requirements for the Chinese passport photos are the following:
Photos have to be 1.3" wide and 1.9" high.
Colored photos with a white or off-white background. Bear in mind that black and white photos are no longer accepted.
Your head has to be between 0.5" and 0.8" wide, and between 1.1" and 1.2" high. Make sure there is also enough space between the top of your head and the upper edge. This space has to be between 0.1" and 0.2" wide.
There are no official requirements about resolution, but we suggest your photos have a resolution of at least 600 dpi.
Photos have to be properly exposed and properly printed. Photos used with filters or blurred photos are not accepted. Avoid using flash as it will create the red-eye effect. Your face needs to have a neutral expression, which means no excessive smiling and no posing.
Accessories, hairstyles, and makeup in your Chinese passport photos
When you take the photos for your Chinese passport, remember that you cannot wear sunglasses. Prescription glasses are allowed only if they do not block the view of your eyes.
If you prefer to have makeup in your photos, remember that it has to look natural. Do not overline your eyes and do not wear color lipstick.
When it comes to hairstyles and beards, remember that hair has to be adjusted so it does not cover your face. If you want to, you can tie it in a ponytail. If you have a beard, you can keep it but consider giving it a tidy look.
What should I wear for my Chinese passport photos?
When taking photos for your Chinese passport, remember that you will probably have the same passport for ten years. Make sure to wear neutral colors and possibly no logos. Avoid camouflage patterns and clothes that resemble uniforms.
Where can I take the photos for my Chinese passport?
Chinese embassies and consulates do not provide a photo service. For this reason, we suggest taking your photos online. Use Passport Photo Online for photos that will be accepted by the embassy. Passport Photo Online uses the best Artificial Intelligence to make sure that your photos respect all the requirements. If your passport photos are rejected by the embassy, we will refund you twice the price you paid. You can use the website or you can download the app from the Apple Store or the Play Store.