Is it time to finally apply for a passport renewal? Is the expiration on your U.S. passport book slowly approaching? What's a place to renew a passport near me? If these questions are on your mind, then you've come to the right place.
Here we will do our best to provide you with every bit of useful information as to where you should go and if there is a proper facility nearby. You'll learn where you can go to get your renewal application process rolling. Put on your reading glasses, as we delve deeper into the topic.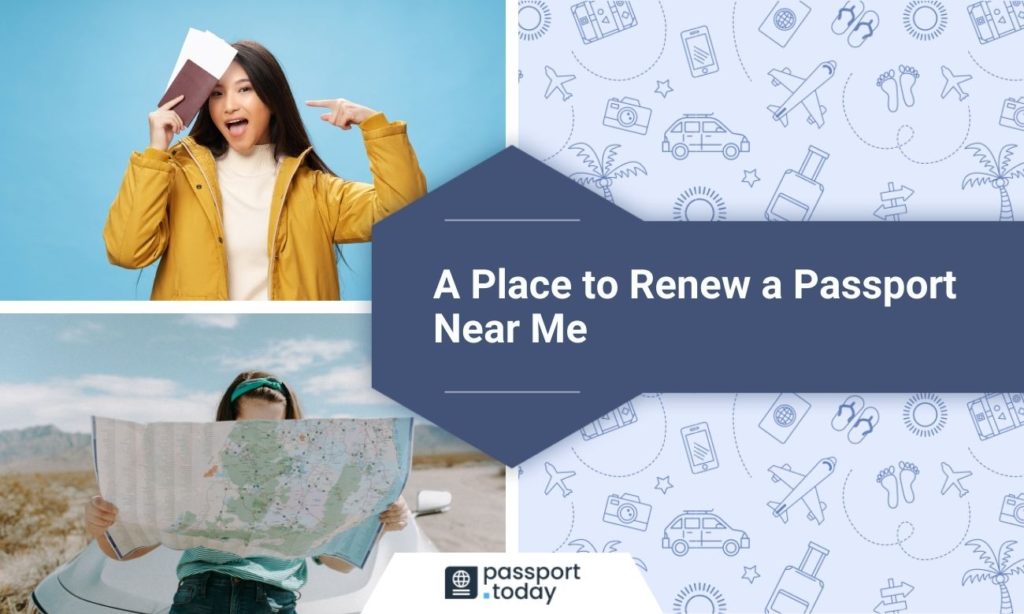 Renew passport locations near me – introduction
As you may already know, to renew your passport you might have to put on a pair of comfortable boots and pay a visit to a passport office. But what is a passport office and where can you find it? The question is a good one and the answer is, thankfully, reasonably straightforward.
Keep in mind that a U.S. citizen should be able to find the right kind of acceptance facility all around, as a number of various facilities can offer appropriate services. Some of the nearby facilities might even allow a passport renewal completed on the same day.
Indeed, they can take the form of a post office, a local government office, a library or even a university. Of course, there also are official passport agencies, which would seem like a default choice for passport renewal-related matters. They all allow you to renew a passport in person.
Keep in mind that renewing a passport book at these facilities often requires setting up a meeting in advance. Luckily, setting up an appointment is free of charge, wherever you choose to renew the passport. If you're uncertain how much you need to pay, you can easily locate fee charts on the internet.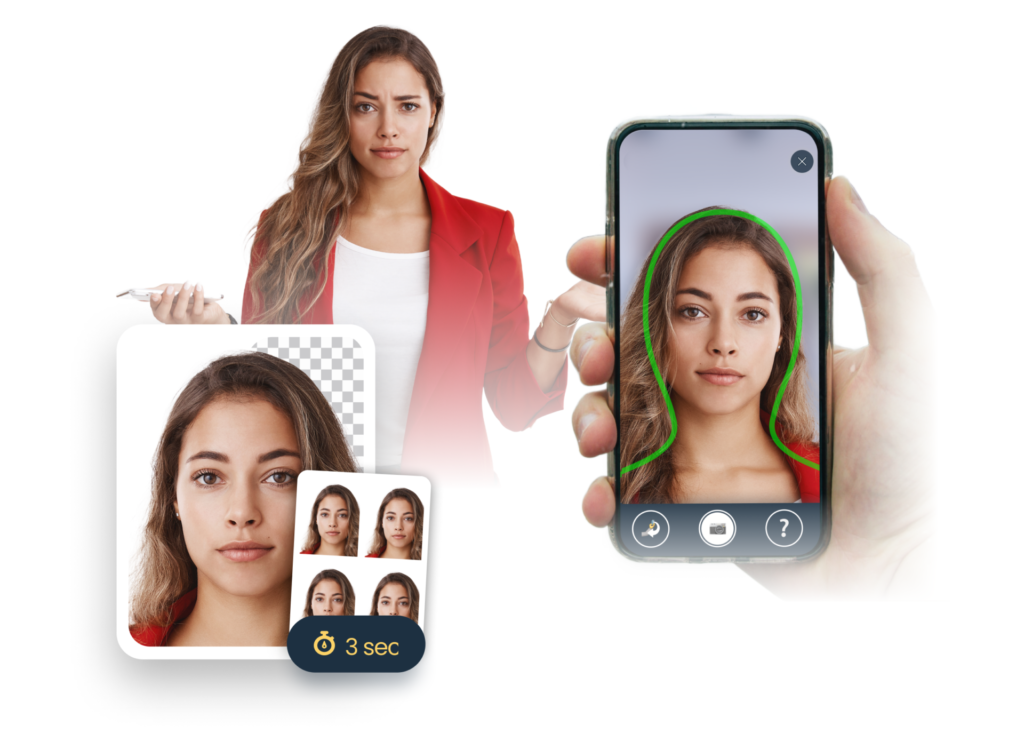 Passport services at a mail facility
One of the most common ways of completing passport applications is to go to the post office. Most likely one of the most straightforward passport renewal methods, it can be completed relatively quickly post office clerks do all the work for you.
You walk in with the current passport, passport photo and a filled-out form DS-82, all in the same envelope and send it away. Staff at post offices will know precisely what the procedure is.
Please consider that you might need to set a meeting for the renewal. Don't forget to find out if you need to schedule an appointment for a passport renewal at a U.S. post office near you.
Passport services at a passport agency
A passport agency remains what seems to be the most obvious choice to get your passport applications started and very likely the fastest way to obtain a passport renewal near you. Luckily, the agencies are spread out all over the country.
Should you go online looking for an acceptance facility nearby, it would be safe to say that chances are, you will find one not far from your location or at least within driving distance.
At the eastern U.S. coast, for instance, you should be able to find several facilities in both major and smaller cities. New York, Boston, Philadelphia or Washington, but also Portsmouth, Charlottesville and St Albans, all house a passport agency or two.
Give them a call and perhaps you'll be lucky enough to apply for a passport renewal the same day.
As a side note, in the entire country of the United States of America, you can find exactly 26 (twenty-six) passport agencies ready to review your passport applications.
Passport services at a library
Consider this: public libraries are most often run by a city or a county government. Because of that, by definition, your local library, just like a post office, might be a perfect place to begin your passport renewal application at.
Libraries have become a place where passport agents can continue their work and review passport applications there instead of in a designated passport agency.
At a library, you will be able to conduct a range of passport-related activities, such as a renewal or issuing of a first-time passport, as well as requesting a new passport as a replacement if the one you own has been lost or stolen.
Please note that setting up a meeting will be necessary to renew your passport. You will be able to do it by calling the library or through the internet.
Passport services at a court
Another thing worth mentioning is that if you're in possession of an expired passport or your document is about to expire, you can head into a local court to settle the matter. Courts can act as a passport office as well.
As luck would have it, clerks of court offer passport-related services as well, so you can begin your renewal application there. You might even be able to complete the passport renewal on the same day, provided you have good timing and the clerk at the local court can get right into it.
You must remember every piece of documentation needed. Your current passport, a valid photo, the right kind of form completed and a required fee will ensure you have completed the passport renewal application process.
Be certain you have everything under control and every piece of information on the form checks out. Consider the need for expedited passport services, as well.
Quicker passport renewal at a passport agency
What is also worth mentioning is that should you need a valid passport urgently, be sure to contact a passport agency and explain your situation. You will be able to acquire a passport quickly, but only if the reason for an accelerated application process is deemed satisfactory. Those can include:
a life-or-death emergency (that requires travel within the next 72 hours)
urgent international travel within 2 (two) weeks (some countries require no U.S. passport book)
Keep in mind, however, that an appointment for such an emergency will call for a meeting at the designated acceptance facility, not a postal facility or any other place which happens to provide passport services as a bonus.
You may also be interested in:
The U.S. Passport Renewal Cost in 2023
Passport services at the Bureau of Consular Affairs
Located in Washington, the Bureau of Consular Affairs is another government entity that deals in passport services.
U.S. citizens from Washington and the city's surroundings can, then, contact the bureau and set up a passport renewal appointment, just like in other institutions. Just as well, setting a date will be free and during it, you will be able to successfully conclude your goal and set your application status as accepted.
Passport services at universities
Last but not least, some universities can also help you to get your passport renewal application going. After all, coming back to what was said before, a public college or a university, like a library, can be a government institution and thus, some staff members will be eligible to review your renewal passport application.
All you need to do is look for any local universities in your area and contact them. If they do offer the kind of services you need, ask about their availability and make an appointment.
Facilities where you can apply for a minor's passport renewal
Renewing a minor passport is a process that differs a bit from an application regarding a regular passport. Luckily, all the places we've already covered, like post offices, libraries, universities and dedicated passport agencies can be of assistance. There can be plenty of places where you can complete passport renewal for a child near you.
In fact, you can even try your luck with your local AAA. Apart from roadside assistance, they offer passport services as well, so you might be able to renew a kid's passport near you. If there is an AAA facility nearby, feel free to give them a call and see for yourself if they can help you. Chances are they will.
As a side note, remember that children's passports cannot be renewed by one parent alone, so bring your child with you, as well as the other guardian as well, if there is one in the first place.
Passport renewal near me
As you now know, there is no shortage of places that can help you get your passport book and renewal application rolling. Post offices, universities, libraries, passport agencies or even the Bureau of Consular Affairs, all can help you deal with that expiring passport of yours.
You just need to remember that in most cases submitting the application will require you to set a date for an appointment and then arrive with every piece of crucial documentation.
FAQ
Where can I get a passport renewal form near me?
You can get the necessary passport forms, Form DS-82 or Form DS-11, if you're attempting to renew a minor's passport, at any post office in the U.S.. Additionally, it should be available to you at any American embassy around the world, as well as on the official U.S. government website. Keep in mind that a passport agency facility, the default option, might offer the fastest way to obtain a passport renewal near you.
Where can I find an office near me to expedite my passport renewal?
You can expedite your passport renewal at various places. Where you do it largely depends on the time of expected arrival of your new passport. Should you need it very quickly for an urgent journey, go to a passport agency and explain your situation.
Otherwise, if time is not of huge importance, head to a passport office, like a mail facility or a library, for instance. You'll be able to renew a passport there in person.
Can I renew my passport at the library?
The answer is yes, you can do it at a public U.S. library because every government institution is supposed to be able to provide passport-related services. Remember about setting a meeting beforehand, though. Keep in mind that if you give them every important piece of document, a family member or a friend can apply for you.
Where to renew passports for minors?
To renew a minor's passport, head to the nearest passport office with your child. Lucky you, because there should be plenty of U.S. passport renewal centers near you, like mail facilities, libraries, passport agencies or even universities.
Armed with Form DS-11, your child's and your IDs and documents proving the guardianship, you will be able to complete the application process. Don't forget to provide proof of the minor's nationality and consider passport fees.
Where to renew a passport in San Diego?
To renew a passport head straight to a local passport agency, the county's passport application acceptance facility near the Waterfront Park, SDSU passport office. You can also try your local library or a public university or a postal service facility. In all of these places, you will be able to submit your or your child's passport renewal application.
Where to renew a passport in Las Vegas?
To submit a passport application you can go to the Legal Passport bureau on the eastern side of town, as well as a Rush My Passport acceptance facility. Public libraries, mail facilities, passport agencies or even clerks of court will be able to assist with your passport renewal.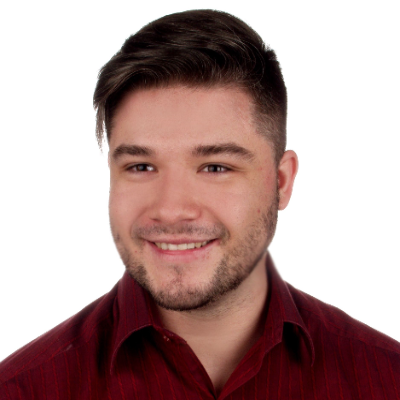 Graduated from the University of Warsaw, Michał, is a travel expert with an undying thirst for adventure and a writer at PhotoAiD. A self-proclaimed book and movie critic as well, he's always eager to visit to the most underrated or less popular travel destinations.