Your kid's passport has expired. Luckily, you've come to the right place, as here, in this blog post, we will explore the topic of minor U.S. passport renewals, talk about how they play out and what they are all about.
We'll make sure you emerge armed with every bit of useful information on the subject, and ready to take care of your child's upcoming renewal application.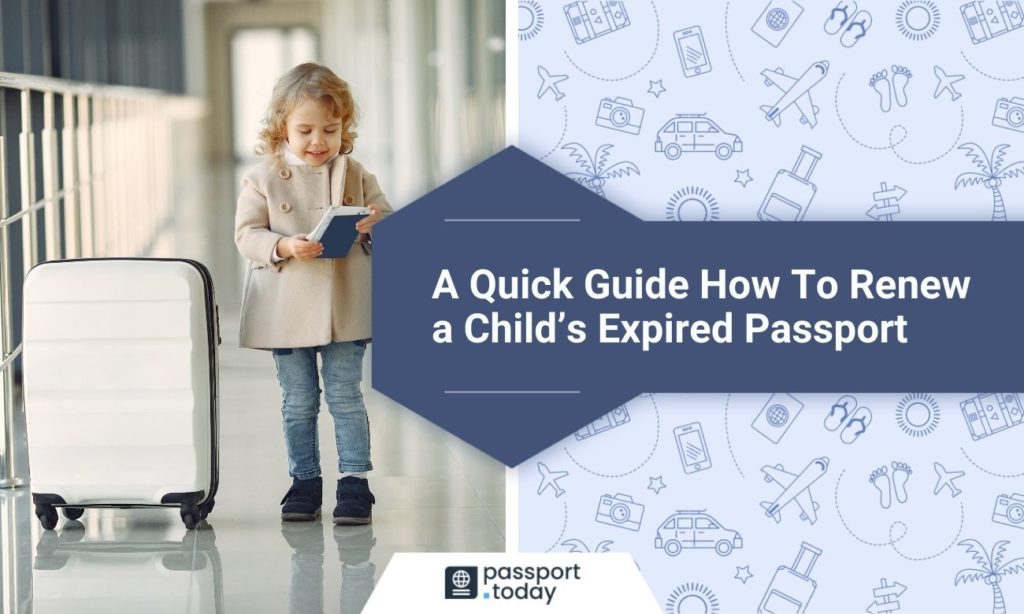 How to renew a child's expired passport – essentials
The first thing you must know is that, truth be told, this renewal application is fairly simple and all it truly requires is preparing some documents for both you and the child. In short, do your homework and you'll be fine.
The minor's passport is, after all, an important matter, especially if there's an international trip on your mind. Make sure to grab documents confirming your identities and relation to one another. If you find the right forms and stick to all the regulations established by the government of the United States of America, you'll be good to go.
Where to go to apply for the child's passport renewal?
Put on a pair of comfortable shoes, take your child with you and let's go. Your destination: a regional passport agency.
Just bear in mind that you might have to check when you'll be able to pay them a visit. Be advised, that passport offices won't be open on federal holidays.
Can you apply for a child's passport renewal by mail?
To submit a passport renewal application for your child, you'll need to pay a visit to the passport acceptance facility.
There are a number of institutions that can act as such. The afore-mentioned post office, a public library or even a university will do. Bear in mind that you must go to a meeting with a clerk, as sending the application for your child's passport renewal by mail isn't practiced.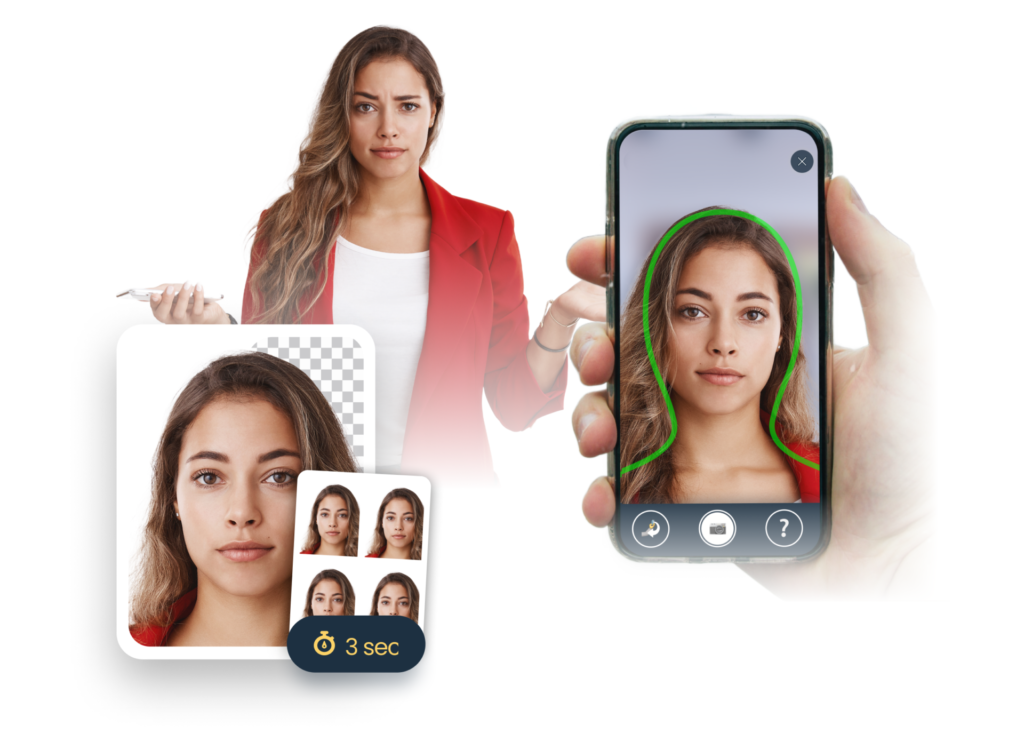 How much is a child's passport renewal?
Like in so many things in life, there's a price to be paid for passport renewal as well. There is, however, a silver lining, because a minor's passport application will cost less than a regular one.
As of December 27, 2021, the prices of new passports have gone up, turning the child renewal application fee into $100. The new price, made official days before the dawn of the year 2021, sees a rise of $20 applied to every new passport, without exceptions.
Keep in mind that if you need a passport quickly, you can pay for expedited services. Once you pay the additional fee, which amounts to $60, the waiting time will get shorter. It will go down by roughly four weeks on average.
It is something to be considered since the default passport processing time can be lengthy. After all, you may need to wait from 8 (eight) to 11 (eleven) weeks for it to arrive by mail.
You might also be interested in:
Child's passport renewal – how to prepare
If the minor's passport expired, you've got some preparations to do.
First of all, be advised that when you pay a visit to the passport acceptance facility, you shouldn't go in alone. Fear not, however, because what we mean is that your child has to tag along and be present at the meeting.
Guardian's documentation required for the renewal application
Both guardians are generally required to go in with the child, so you'd better find some time for the application. Bear in mind, however, that should you bring valid documentation, allowing you to complete the process with only one legal guardian present, you'll be okay.
Required documents can include:
an adoption decree
a death certificate
a judicial declaration of sole legal custody
a proof of the other guardian's stay in prison
a permission, signed by the other guardian, allowing you to appear in their name
a notarized statement, signed by other guardian's commanding officer, confirming they cannot be present for the application
Secondly, you need a filled out form DS-11.
The form can be completed online, but it still means a visit to the regional passport agency is obligatory. Once you have written down every bit of crucial information, you can hand it over to the clerk and get the application process rolling for real.
Next up, you need to arm yourself with proof of your child's citizenship. Be sure to grab anything confirming your son or daughter is a U.S. citizen. A copy of a birth certificate, for example, will do. Remember to take their current passport with you as well.
Take a document confirming your parental relationship with the minor, as it will, too, be required by the clerk at the passport office. An adoption decree or a document confirming sole custody, for instance, will be deemed satisfactory. A photocopy of your government-issued photo ID will, too, be needed, so be sure that also finds its way to your pocket. A U.S. birth certificate or a consular report of birth abroad might also be useful.
Child's photo for the renewal application
Last, but not least, remember to have two physical photos of your child, taken within the last 6 (six) months. It needs to follow official guidelines, such as:
white background
full-face view
2 x 2 inches
colored
Be certain that the passport photos are compliant with the requirements. If not, the application process will stall until you bring the right pictures.
Form DS-11
This particular form roughly translates to "a U.S. passport application". It is a form dedicated to those, who, among others, had their previous passport issued before their 16th birthday.
This form can be found and sent via the internet, but completing the passport renewal application for your child will require a visit to the passport office.
If you have any other questions and wish to know more, be sure to contact a passport agency. People there will gladly answer all your questions.
Renewing a child's expired passport
As you can see, renewing your son's or daughter's expired passport involves quite a lot of preparation. You need to make sure the right form is used, valid documentation is presented and the child is present at the acceptance facility.
In short, just do your homework before getting started, as you might be required to rummage through your drawers, attempting to find every piece of supporting documents. Brush the dust off your child's U.S. citizenship proofs, grab their current photos and something confirming your guardianship. Once that's done, you're ready.
FAQ
Can you renew a child's expired passport online?
A minor's passport renewal cannot be completed through the internet. The passport application process demands you arrive at the acceptance facility, with several important documents and $100 to get the process started.
Can you renew a child's passport if it has not expired?
ou can renew a child's passport if it has not yet expired. You cannot do it whenever you like, but once the expiration date is under 9 (nine) months away, you can begin the passport application process.
How to apply for a child's passport renewal?
To apply for a child's passport renewal, you need to take care of a number of matters. You need to fill out form DS-11, collect documents proving you're the child's guardian, as well as gather identification papers for them and two copies of their current photo. Remember the child must be present at the passport office, just as well as both legal guardians and that the application fee is $100.
How expensive are child's passport renewals?
Since December 27, 2021, the child's passport renewal application costs $100. The price has gone up by $20, so keep that in mind and remember about the alteration.
Are both parents needed for a child's passport renewal?
A conventional minor's passport renewal application requires both guardians to be present. They both need to approve the passport issuance. The rule, however, has exceptions.
If you are in possession of valid documents, allowing you to get the job done alone, such as a divorce decree, sole legal custody or proof of the other, legal guardian not being able to make it, you'll be able to complete the process. Remember that the child needs to be present, though.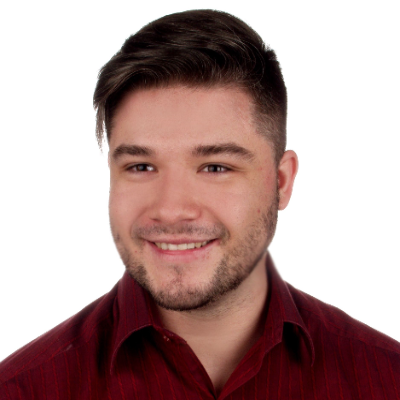 Graduated from the University of Warsaw, Michał, is a travel expert with an undying thirst for adventure and a writer at PhotoAiD. A self-proclaimed book and movie critic as well, he's always eager to visit to the most underrated or less popular travel destinations.