Are you a parent who's just realized that your child's passport expiration date is slowly approaching? Or perhaps you're a minor and you wish to know all there is to know about the renewal you'll be applying for? If the answer to any of those questions is yes, then you're in luck, because you've come to just the right place. In this guide, we will do our best to lay it before you, so sit comfortably and find your reading glasses, because we're about to unload quite a lot of information. Let's make sure you can't be better prepared to renew a minor passport.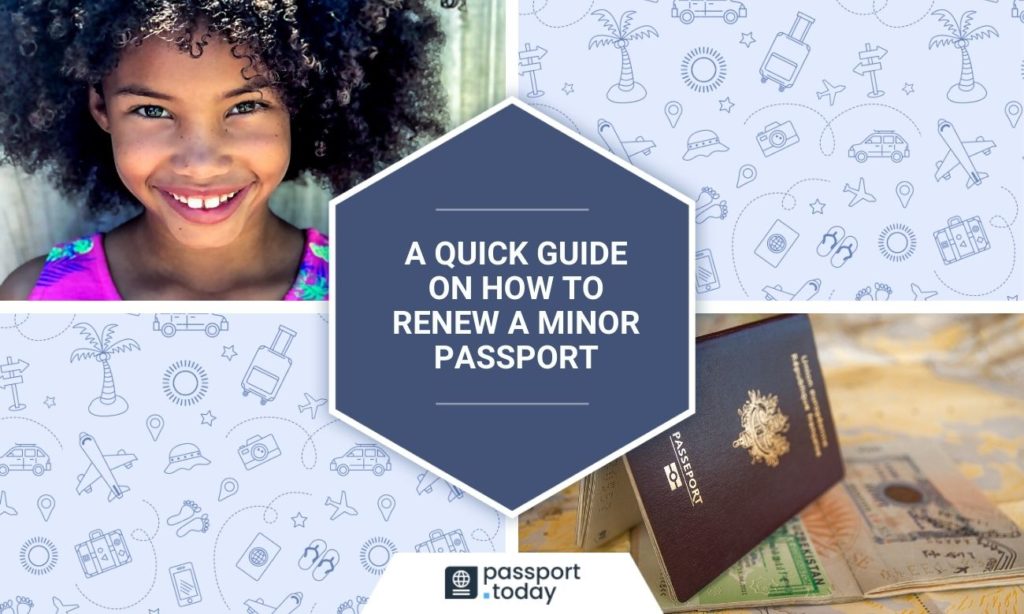 Best time to renew a minor's passport
You should already be thinking about renewal when the expiration date is roughly 9 months away. That way you will still have plenty of time to arrange everything and complete the application way ahead of time. Better safe than sorry, right?
The general rule states that for a U.S. passport to be considered valid and allow a person to travel internationally, the document must hold validity for at least 6 months after the planned stay.
Where to renew a minor passport in the USA
How about we start with the basics? To renew a minor passport, you will need to find a local passport office. Luckily, you should be able to find it with ease, since they are all over the place in the USA. In fact, you technically aren't tied to any of them, so you feel free to choose. Here's the kicker, though: some of these institutions might require setting up an appointment for your visit, so do your homework and set the date if need be.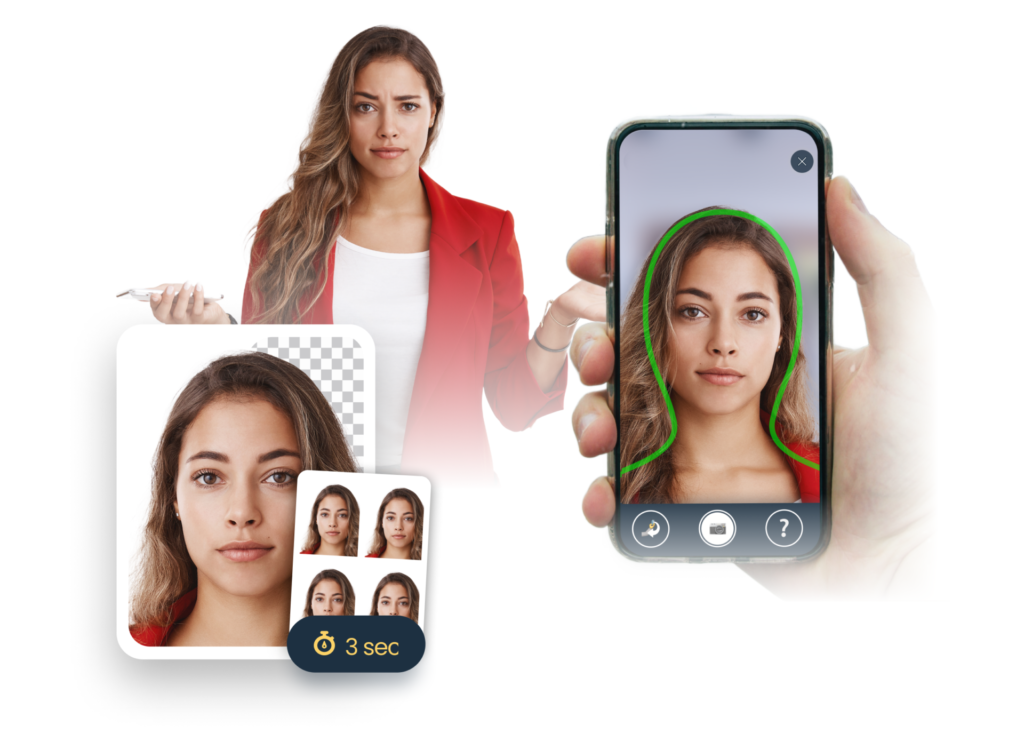 Passport renewal for a minor – requirements
First and foremost, bring proof of the child's citizenship. The U.S. passport you're about to renew should be fine, in good conditions and remain valid. When I say valid, I mean, all the information and the passport photo inside are accurate and compliant with all the requirements. Other documents you might use include:
a birth certificate
a certificate of citizenship
a Consular Report of Birth Abroad
To ensure the renewal process goes smoothly, please note that you should bring either original pieces or certified copies. What's more, digital copies won't do.
If for some reason you cannot bring any of the aforementioned items, contact the passport office and they will surely help you find alternatives or provide means of acquiring all the documentation needed.
Form DS-11 – renew a minor's passport in the USA
It is a shorter name for a United States passport application and the one you will need to fill out to proceed with the minor's passport renewal. Please remember that both parents are supposed to accompany the child in this process. Also bear in mind that you can apply for both, passport book and passport card with this single file.
In the DS-11 you will be required to write down:
the minor's full name
their Social Security number
names of both guardians
Minor passport renewal with one guardian
In a situation in which a child has got only one parent, you will be asked to provide legal documents confirming you as the sole guardian. Those can include:
an adoption decree
a divorce/custody decree
a certified copy of the death certificate of the parent
a certified copy of the child's birth certificate
a certified copy of the judicial declaration of incompetence of the parent to be present
a complete court order that permits you to apply for your child's passport
It can also happen that one parent simply cannot come, which means that the person accompanying the child, attempting to renew a minor passport, will have to show:
a form DS-3053 "Statement of consent", signed & completed by the party that didn't show up in the presence of a notary
a photocopy of the front and backside of their ID
Remember that the DS-3053 form will have to be notarized at the U.S. embassy or a consulate, in which case go and give them a call. Let's set everything up early and stick to the plan.
In an instance when one parent cannot be located, the ones that come with the child will need to submit form DS-5525, "Statement of Exigent / Special Family Circumstances". Sounds complicated? Maybe, but I'm sure you'll be fine. All you need to know is that in such a case the notary will ask for evidence, which may include:
a custody
an incarceration order
a restraining order
In the event when the other parent is enlisted in the military and can't be contacted, you'll be required to show the DS-5525 form along with military orders. For the application to go through, the orders would have to confirm they cannot be reached because of a mission outside of their duty station, lasting more than a month. However, a statement from the second guardian's commanding officer, confirming that they cannot be reached, will also be satisfactory.
Just like all the other papers needed for the application, take your time and carefully compile everything you might need. Let's be thorough and show our child how to handle such procedures with confidence.
You might also be interested in:
Passport renewals for minors
As you can see, there is no shortage of preparations to do before we attempt to renew a minor passport. When it comes to such matters, our full attention is required, as well as a binder full of valid and useful documents to ensure we can accomplish everything in one, quick visit to the passport office. Just grab some cloth and brush off the dust from all the papers you need to bring and voilà. Even if the application sounds complicated, I have no doubt that armed with the knowledge from this blog post, you will be able to prepare accordingly.
FAQ
How do you renew an expired passport for a minor?
You must apply for a new passport, and to do that you'll have to pay a visit to the nearby passport office. Remember that the child has to be present, as well as the other guardian unless you've got documents allowing you to apply without them at the office.
What do you need to renew a passport for a minor?
First, you need both guardians present for the application, or one that also has a filled form DS-3053 or DS-5525 with them. You will also require the child's proof of citizenship, such as an expired U.S. passport or birth certificate.
Are both parents required for minor passport renewal?
Conventionally, yes, they are both required to participate in the application process, but you can fill out forms DS-3053 or DS-5525 if the second guardian cannot come.
How much does it cost to renew a minor U.S. passport?
The application fee for the minor passport renewal is $80, while the acceptance fee stays at $35.
How long do children's passport renewals take?
At the moment, the whole process of minor passport renewal should take about six weeks.
Can you renew a minor passport online?
No, the process cannot be completed through the internet. You will need to go to the passport office personally.
Can minors renew passports by mail?
Children that are under 16 years old are not eligible to renew their passports by mail. They'll have to come to the passport office in person, accompanied by their parents.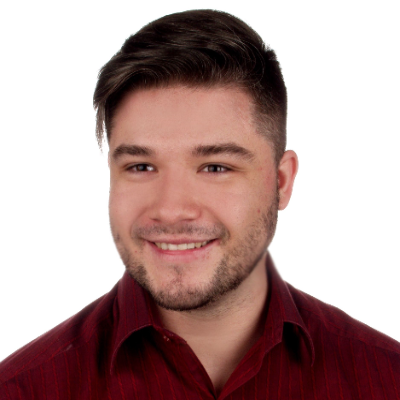 Graduated from the University of Warsaw, Michał, is a travel expert with an undying thirst for adventure and a writer at PhotoAiD. A self-proclaimed book and movie critic as well, he's always eager to visit to the most underrated or less popular travel destinations.