At some point, all of us might need a citizenship document to explore our beautiful Earth and travel internationally. Thing is, sometimes the situation calls for renewal or we apply for a U.S. passport, and filing an appropriate form and attaching it to the application is not enough.
Like most things in life, everything's got a price, and identification renewal is no exception. In this blog post, we will tell you about all the costs involved in passport renewals, passport fees and exactly how much you must pay to get the process rolling.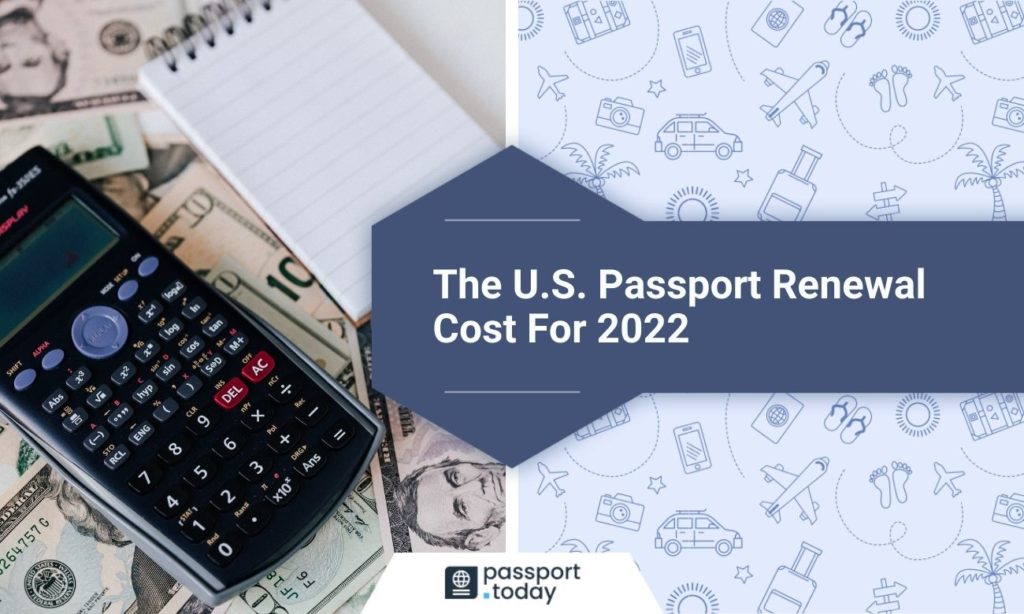 What is the U.S. passport renewal cost?
Simply put, it is how much you are required to pay the Department of State so that passport acceptance facilities get the job done. You can call it a passport application cost, to give it a nice, simpler name.
The prices have been set up by the American government, and sit comfortably at a fixed level, although there is a certain dynamism to them. They consist of several passport fees, some necessary, while others remain only optional for the applicant.
This is a routine service available to every U.S. citizen.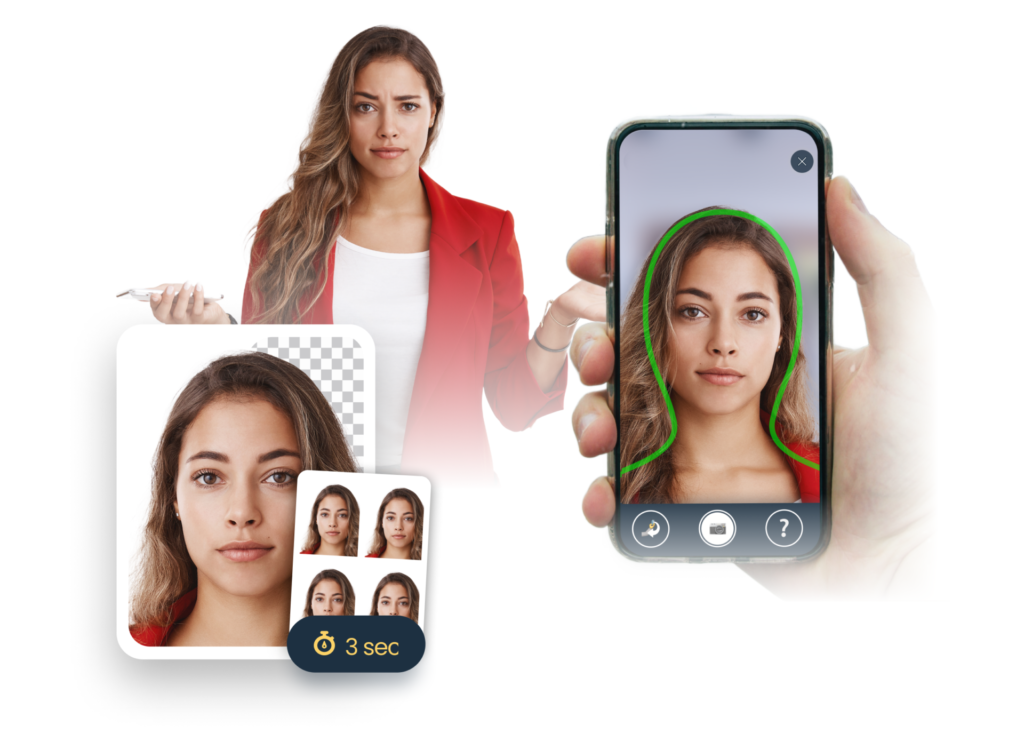 American passport renewal cost
All alterations to U.S. passport costs an applicant has to provide depend on a number of factors, from the nature of the reason for application, how quickly it is meant to arrive, to the age of the person needing the renewal.
The total fee an applicant is supposed to pay to get a passport consists of an application fee and any other potential, additional payments, like expedited service.
An application fee is the one you are meant to pay when you submit your request for the renewal. While it is not necessary to provide proof of payment, it could speed things up a bit. Should it find its way to the application along with Form DS-82, it will be appreciated by the clerk at the passport office.
If you wish the passport application to go smoothly and without too many additional costs, consider using First-Class mail, as it remains a good, affordable solution for lightweight packages.
An execution fee is an additional expenditure when applying for a brand new passport book, or when the passport office decides the state of the current one is not satisfactory. You must remember to pay for the execution of the document or the process will stall, so keep that in mind.
Bear in mind that passport photos need to be valid as well and you might be asked to provide a new, current one. That, too, can add to the total costs involved.
Once that is taken care of, you can rest easy and count the days until it arrives. The newly issued passport book will be valid for 10 (ten) years, so it's got you covered.
You might also be interested in:
Additional fees for expedited service
The process of acquiring a renewed American, valid passport book is known to take some time, processing times ranging by default from 8 (eight) weeks to 11 (eleven). By that time it should be delivered via mail.
The process can be sped up if we need the passport quicker. In that case, the Department of State has made it possible to pay additional fees to ensure it arrives faster.
To do so, you send the additional money, which amounts to $60. Once this bonus payment is completed and other passport fees have been paid as well, the wait for the new passport will be cut by roughly four, or possibly five weeks. The additional payment will ensure there are no processing delays.
Last but not least, remember that passport renewal fees are non-refundable and they will be retained by law even if you need them urgently.
24-hour passport renewal cost
If a sudden set of circumstances require you to possess a valid passport book, you have options, so that's good news.
You can receive it within 24 hours, but bear in mind such a passport application is more expensive than a conventional renewal. After all, we are going down from a regular, routine processing time.
The U.S. government-issued fee is a whopping $170. The quicker you want the passport book in your hand, the higher price you will need to pay.
The additional service fee ranges from:
$345 – arrival within 24 hours
$295 – arrival within 2 days
$245 – arrival within 3 days
$195 – arrival within 3-5 days
$145 – arrival within 5-9 days
$99 – arrival within 9-14 days
As a side note, it would be wise to acknowledge that 24-hour passport renewal will often require the applicant to provide a reason. These may include a life or death emergency or an urgent travel within the next 2 (two) weeks.
The passport application fee for adults
The application fee for all adults wishing to apply for renewal has just risen to $130 on December 27, 2021. Bear in mind that the law sees everyone who's 16 and older as an adult.
However, should the passport book be in disrepair, and a new one will have to be issued by the passport services, an additional execution fee of $35 will be required The expedited fee remains the same, a fixed $60.
Additionally, the applicant can purchase passport cards if yours remain valid no longer or you have none at all. The opportunity to apply for both passport book and passport card is a routine service, mind you, and it is available to all U.S. citizens. This will add to the total sum, however, reaching the point of $160.
Add to that the potential additional expenditure for a quicker arrival and you're looking at $220 of the required payment.
If you wish the process to go smoothly, remember about sufficient payments and the form DS-82.
The passport application fee for children & minors
The application fee for a U.S. minor passport renewal is $100, having gone up by $20 on December 27, 2021. Bear in mind that in the United States of America, an individual is considered a minor if they're younger than 16 years old.
If the passport book is in a condition that is considered inadequate by the clerk, passport replacement will be needed. This will demand an additional payment of the execution fee of 35$.
Bear in mind that along with the passport book, you can apply for a new passport card as well, provided you agree to add $15 to the whole transaction.
Please note that expedited services offer an additional fee of $60, which will speed up the process. So, in total, a passport renewal cost for children's passport renewal cost can reach up to $210 if we include all the possible payments. If not, $80 is the minimum amount of money required.
The passport renewal fee for expired passports
If your most recent passport has expired, everything's fine. Passport costs for a renewal remain the same. It makes no difference at all if the document is still valid or not.
You send it through postal facilities and pay a regular price, meaning an acceptance fee of $130 for adult's IDs and $100 for minor's IDs. The same can be said about the execution fees, which stay at $35.
Expedited services will make sure everything arrives quicker for $60, cutting passport processing times at the acceptance facility by four or five weeks.
In total, a passport renewal fee for an expired passport in 2023 can go as high as $255 and as low as $100.
The passport renewal fee for correction purposes
If you renew your passport and change or correct information included in your current passport, the cost of the renewal application will not vary from a regular one.
In that case, the application fee for adults stays at $130, while minors' costs $100, and the execution fee remains $35 for both.
Also, keep in mind that should the application for a passport renewal occur within a year from the date your passport book was issued, you do not have to fill out form DS-82 and instead go for form DS-5504. The major difference is that it will cost nothing.
Forms of payment for the passport renewal fee
One of the most common forms of payment for a passport application includes writing a check addressed to the U.S. Department of State. Make sure you write down all the important information and remember to send it at a post office.
For all the different kinds of checks, four types that will be deemed acceptable and will get that application rolling. Those include:
a traveler's check
a cashier's check
a personal check
a certified check
Another form of transaction that will get the government's approval will be money orders payable to the right entity. It is a kind of payment similar to a check and just as common. Like the check, it needs to be addressed to the U.S. Department of State.
What's more, regular credit and debit cards will not be accepted. Only if they have a Visa or MasterCard logo, can they be approved.
A prepaid credit card or a gift card displaying Visa or MasterCard logo will do as well. American Express and Discover credit cards will be accepted too, so there are options here.
You can also pay by cash at the passport office, provided you've got exactly the right amount, no change included.
What if my passport was stolen?
The passport renewal fee for a stolen U.S. passport remains the same as when applying for a new one. You will need to apply for a passport replacement since a passport is one of the most important citizenship documents.
This means that you'll be obliged to pay both the acceptance and the execution fee to get a new passport, so the cost goes up. An adult's passport renewal fee will reach $145 in total and the minor's $115.
The passport renewal fee in 2023
As you can see, U.S. passport renewals cost is an expenditure that can turn out to be quite a costly business. The final, total fee depends on a number of factors, such as purchasing an additional passport card, the current, sent passport's state and how quickly we want the documents to arrive.
Taking care of passport books for minors will cost less, but if we're racing against time, then that additional $60 will certainly be felt.
In summary, the regular, non-24 hour version, passport renewal fee in 2023 will be &130 for adults and $100 for minors. Just remember to pay at the post office.
FAQ
Can someone else pay for my passport renewal?
Yes, the passport renewal fee can be paid by someone other than the applicant, like a family member. This includes every form of payment, be it an acceptance fee or expedited service costs.
Can you pay more to the passport services to get your passport faster?
Yes, you can speed up the application process. You can pay more and receive expedited service. A sum of $60 will ensure the expedited passport. Routine processing time will be cut by four or five weeks.
If you need a passport quickly you can also apply for a 24-hour passport provided you give the authorities a good reason for the request. Be aware, however, that it will cost extra.
Can I pay for a passport with a credit card?
Yes, you can pay the passport renewal fee with a credit card. It has to have a Visa or MasterCard logo, but also American Express and Discover credit cards are accepted at the acceptance facility as well.
Can I pay for a passport with a debit card?
The answer is yes, you can cover the U.S. passport fee using a debit card, provided it is a MasterCard or Visa card. Just keep in mind that any fees you send are non-refundable, so once you send it to the passport agency, it's in and you will not receive it back under any circumstances.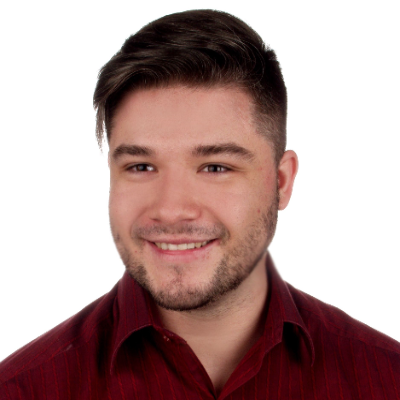 Graduated from the University of Warsaw, Michał, is a travel expert with an undying thirst for adventure and a writer at PhotoAiD. A self-proclaimed book and movie critic as well, he's always eager to visit to the most underrated or less popular travel destinations.