Is international travel in your plans? Have you just realized that your child needs renewal to accompany you on your trip? You will need to take care of that matter and we're here to assist.
You will learn all you need to know about passport renewal for US children: how to complete the passport application, where to go, what to take and much more.
Come and find out how to take care of a youngster's passport.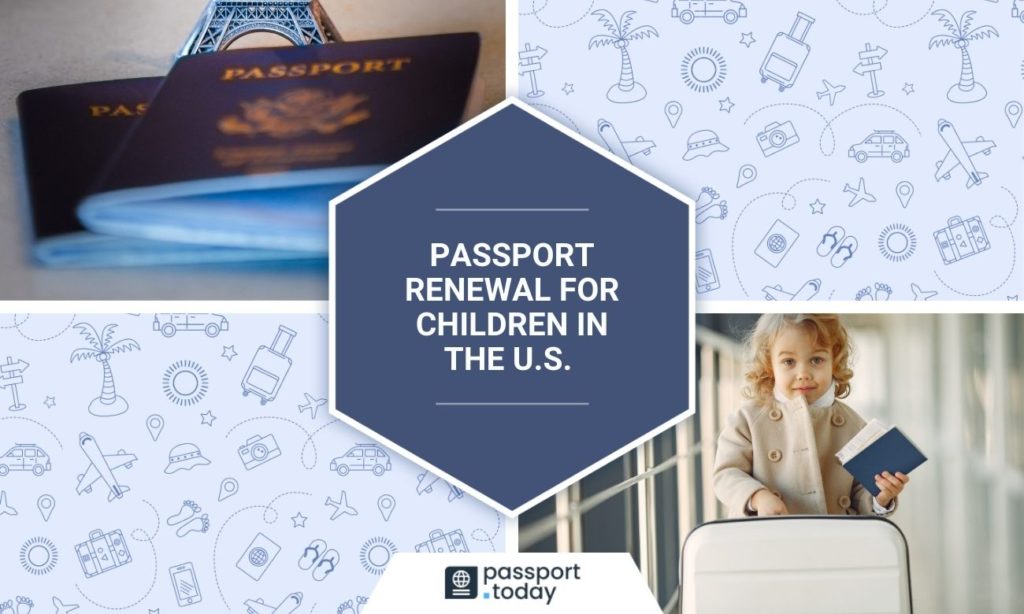 Step one: introduction to a child's passport renewal
Learning processes often work best when we take baby steps, barely dipping our toes in the hot topic before delving deeper. We will approach your child's passport book matters the same way, starting with the most basic facts and knowledge necessary to get the bigger picture.
The best time to apply for a child's passport renewal
The first thing you should know about a passport application and the U.S. passport expiration date is that it technically makes little difference in the grand scheme of things. Even an expired passport will be accepted at the passport agency and the new passport issuance will proceed in what you could call a conventional manner.
That being said, according to the National Passport Information Center in Portsmouth, you should pay close attention to the dates on your and your kid's passport and apply at least 6 (six) months before the expiration date.
In fact, it is also advised that you begin applying for renewal approximately 9 (nine) months before it expires. That way, you can be certain that the time required for passport processing and issuance can be completed long before your planned trip.
Please note that when traveling abroad, you or your child must possess a passport book that remains valid for the whole stay. What we mean is that at no point throughout your trip abroad can your passports' expiration date drop below six months' time.
An appointment at a passport agency
We've covered when you should apply for the renewal. Now we move on to where you should go to get the minor's passport application rolling.
The first thing you should do is search the internet for the nearest passport agency. Once you manage to locate the facility, that's your cue. You will be heading there soon.
Please note that completing the process online is not practiced in 2023, at least not yet. You will be required to appear in person at the passport acceptance facility you've chosen. For instance, you can renew a child's U.S. passport at the post office.
Please note that you technically aren't tied to your local facility in any way. As long as you attend the appointment, you might as well travel to an office on the other side of the United States and still be able to take advantage of the passport services they offer.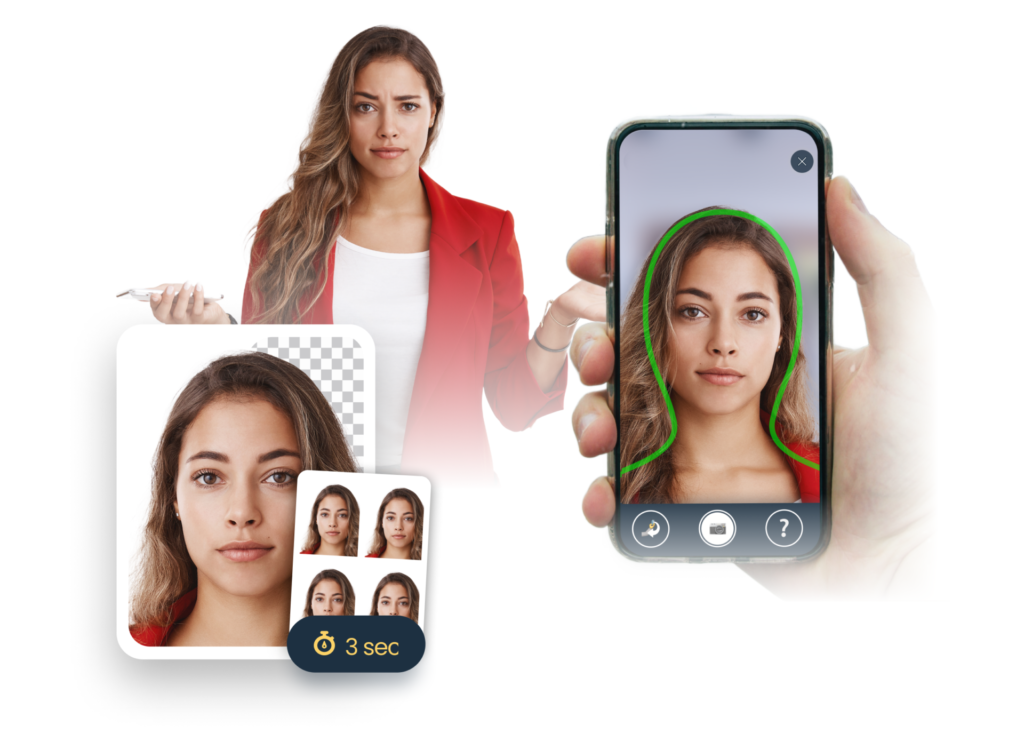 Covering child's passport renewal fees
As we move on it is time to discuss another important matter in regards to the passport book renewal, the child's application fee. In the vast majority of cases, passport applications will demand a range of fees. Some of the passport fees are obligatory, like an acceptance fee or the execution fee, while others are optional, like expedited service costs.
Was your child's passport stolen or lost and now you're abroad seeking a direct return? Unfortunately, the costs in such a situation still remain the same.
The fees in general depend on what exactly you need and if you want processing times to be cut shorter by a few weeks.
The first thing you need to know while we're covering financing the child's application is that the cost rose recently. Just before the dawn of 2021, all acceptance fees rose by $20. Below you will find all the updated fees included in the minor's passport book renewal in 2023.
$100 – passport book application fee (obligatory)
$15 – passport card application fee (optional)
$35 – execution fee (obligatory)
$60 – expedited service fee (optional)
Keep in mind that while taking care of your child's passport book at the passport acceptance facility, you can as well apply for a passport card while you're at it. It is a useful travel document for a U.S. citizen that will be deemed a valid travel ID by a handful of foreign countries or abroad locations.
Please note that new passport photos, one of the items required at the appointment with the passport agent, might prove an additional cost on the way.
The last important matter to discuss, while we're talking money, is how to pay for a children's passport renewals. There are a plethora of ways to do it, but the most common are: credit or debit cards with a VISA or MasterCard logo, personal checks and money orders.
If you're uncertain about the fees and wish to learn more about them, visit the U.S. government web or other internet sites coming from official authorities.
Step two: appointment at the passport agency and attendance requirements
Once we've covered all the basic information you need to know, now we can move ahead and discuss how a child's passport renewal application plays out and what are the rules at the facility you chose.
Setting up a meeting is in the vast majority of cases a necessary first step on your way to taking care of children's passports. Bear in mind that when we say meeting, we mean that you should attend personally and in real life.
The bottom line is this: you will be required to call the agency or contact them through other means and set a date for a meeting at the facility.
Attending the minor's passport renewal
Now that you know you need to appear at a special facility or a passport office, you should know that the list of requirements is only beginning. You need to apply for the renewal with the child. A child needs to be present for their passport renewal.
There's more, however, since parents or guardians need to appear as well. We use the plural form because the rules clearly state they both need to be present at the appointment.
Parents' statement of consent is needed to proceed, so if you were wondering if you can apply for a minor's passport renewal on your own, there's your answer.
Parental consent is key to continuing with the renewal process. Even though, applications will be exceptionally accepted when a child effectively has only a single parent or legal guardian for whatever reason. We talk about this below.
Attending the minor's passport renewal as a single guardian
According to the statistics provided by the Pew Research Center in Washington, almost a quarter of all U.S. children under 18 (eighteen) years old grow up with only a single legal guardian.
If you are a single mother or a father, you can rest easy knowing that U.S. law allows one parent to complete a minor's renewal application. All you need to do is show at the appointment any type of paper confirming your sole legal custody.
Truth be told, there can be a wide variety of circumstances when the renewal of a minor's passport needs to be completed with only one parent at the meeting. All of them require valid documentation, though, and those papers, like a court order establishing custody, need to confirm the child's parental situation or another parent's absence.
Below you will find all forms of documents that will be deemed satisfactory by the passport agent.
A divorce decree
A sole custody decree
An adoption decree
A complete court order that permits you to apply for your kid's passport
A certified copy of the judicial declaration of incompetence of the parent that's not present at the appointment
A certified copy of the death certificate
A restraining order
An incarceration order
In a situation when one of the parents is unable to arrive at the meeting, you can still complete the child's application. This will, however, require other, additional items. What you're looking for is, first of all, a photocopy of the front and backside on the other guardian's passport and secondly, form DS-3053, completed and signed by the other parent. Bringing a signed statement from the other parent, permitting you to complete the application without them, would be a good idea too if you're feeling thorough.
Please note, that form DS-3053 needs to be notarized at a U.S. embassy or a consulate.
Should the other parent be unable to locate, and thus, unable to give a valid, notarized statement, you will be required to arrive at the meeting with a completed form DS-5523.
This form applies to a situation in which a second parent is on a military mission outside of their duty station lasting more than a month.
A statement from their commanding officer, confirming these circumstances, will be satisfactory and will allow one parent to conclude the application on their own.
After you're done with the meeting, you can now wait as passport processing gets underway.
Step three: documentation required for the minor's passport application
Applying for a passport or its renewal is serious business and it demands your full attention as you prepare by trying to find every piece of important documentation. You need to ensure that both you and your child are properly prepared for the meeting with the acceptance agent at the passport office, so you better go digging through the shelves with important items. Also, to renew a child's passport, a good application form will be needed too.
Go through every useful ID, like a passport card, every birth certificate or consular report, and all citizenship and supporting documents you can find. You want to be well-prepared for what is about to come at the meeting, so for both your and your child's sake, please find some time to ensure you have everything ready.
Providing the child's proof of U.S. citizenship
First thing's first, you need citizenship documents confirming your child's nationality. Below you will find all items you will be able to present that will be deemed satisfactory by the acceptance agent, such as a Consular Report of Birth Abroad.
Be advised that you should be using either original documents or certified physical copies.
An undamaged U.S. passport book (expired passport will be okay)
A naturalization certificate
A child's U.S. birth certificate
A Consular Report of Birth Abroad
A certification of birth (a foreign birth certificate, confirming their U.S. nationality will do as well.)
Be advised that digital evidence is a no-go, only physical items are allowed.
Providing proof of parents' U.S. citizenship
Be advised that apart from the child, who obviously needs identification before the approval of the passport application, you and the other parent need to be accounted for as well.
You can use the same kind of citizenship evidence you used for your child. Some rules apply to you, which means that a certified copy or an original paper will do.
If you're opting for a photocopy, be certain every important piece of information is there. You might have to provide photocopies of both the front and backside of the document, so pay attention to details.
Confirming parental relationship
Clerks reviewing your submitted documents need to confirm everything is in order. That is a standard procedure and one that calls for additional items in line for a check-up.
You not only have to confirm your identity but also that you are indeed a parent or a legal guardian of the child.
Thus, you should bring papers that recognize you as a parent or confirm guardianship of the minor.
Some of the certificates, decrees or identity confirmations you've already submitted during citizenship check-up can do the job and attest to the parental relationship.
a child's birth certificate listing you as a legitimate parent
a foreign child's birth certificate
a custody decree
a divorce decree
an adoption decree
a certification of birth
a Consular Report of Birth Abroad
Confirming parents' or guardian's identity
Look through the pile of documents you've brought to the passport office, because the agent will wish to see some photo IDs, asking parents to present an additional paper to review.
You can use any valid document that presents accurate, current information, like:
a passport book
a foreign passport
a passport card
a driver's licence with a photo
a certificate of birth abroad
a U.S. military ID
a Green Card
a Trusted Traveler ID
an Enhanced Tribal Card
a Native American tribal photo ID
Please be aware that while some states issue digital IDs, you must show physical ones.
Providing a child's photo for the passport application
To successfully complete the minor's passport application, two more things remain. A new passport photo needs to find its way to the agent.
Be certain that the passport photo you're submitting is compliant with all the picture requirements. You should familiarize yourself with them should you wish to take the passport photo yourself. If you ask a professional photographer for it then you should be fine, as they will surely know exactly how to snap the perfect picture for a passport book.
Be advised not to staple the child's new U.S.passport photo to any documents.
Form DS-11
Every passport application needs an adequate document and in your kid's instance, the one you should be looking for, an application to renew a child's passport, is Form DS-11. Be advised that should you be used to using another form for your own passport renewals, different rules apply to minor passports.
Every child that is under the age of 16 (sixteen) needs to apply for a renewal using this particular form, so make sure you have the right one.
You will be able to find the form when you visit official government websites.
The form itself can be downloaded, completed, and sent through the internet to the right entity. Also, remember that while you're in the process of filling out the form, you can apply for both the passport book and the passport card.
You might also be interested:
A Quick Guide How To Renew a Child's Expired Passport
Tracking your child's passport renewal application
Once the meeting is over, the application fee is paid and every other matter has been attended to, you're free to just wait for the new passport to arrive. Old passport is old news already, and the new one should be arriving in the next two months, roughly.
You can, however, track how your child's passport is doing through the internet. The U.S. government has set up an online software on their website that, upon filling out a handful of information about your application, can show you how things are going.
Thanks to the tool you can more accurately predict when you can expect the new passport to arrive, which can be very useful when planning an imminent trip somewhere abroad.
Passport renewal for U.S. children
Now you should be ready for everything a passport agent may, metaphorically, throw at you.
What if the passport expired? What else to bring? How much will it cost? Can I renew a child's passport at a post office? Now, when you can answer every question about a child's passport renewal, you might as well organize a TEDtalk-like presentation on the topic. Armed with this knowledge, renewing a youngster's passport will be only a formality.
FAQ
How much is a minor's passport renewal?
Renewing your child's old passport costs $145 in total without additional fees. $100 covers the acceptance fee and $35 is what you'd pay for the execution fee. You can also renew or issue a passport card by adding another $15. What's more, should you need a passport quickly, there's also a bonus fee that consists of $60, which will effectively cut the waiting time by roughly 4 (four) weeks.
Additionally, you may need to pay for a passport photo, and its prices can vary quite a bit, going as high as $15.
How long do kids' passport renewals take?
The regular time of the new passport's arrival is 8 (eight) to 11 (eleven) weeks. You can pay an expedited fee to reduce it to 5 (five) to 7 (seven) weeks, so if you need the passport quickly, consider paying extra.
How can I renew my child passport without a father?
Although the conventional child's passport application requires both parents' statement of consent and their attendance at the meeting, you can complete the application without one of the guardians.
You need to submit certain documents that permit you to take care of the matter on your own. Such documents may include a divorce decree, an adoption decree, or proof of another parent's incarceration. A sole custody decree, a restraining order, or a death certificate will do as well.
Any kind of documentation explaining their absence or your sole legal authority will be satisfactory but bear in mind some of them will need to be notarized or signed by them.
Can you renew a minor passport online?
At the moment you cannot renew a child's passport online. You can fill out the application online, but you will still need to attend a scheduled appointment at the passport facility with your child. You can renew a child's passport at a post office, for instance.
A child's passport application may be completed online in the future, as the U.S. government is already attempting to make the whole process online.
Do I need to bring my child to renew their passport?
Yes, you are required to bring along the child whose passport renewal you're applying for. They need to be accounted for, so bring their identification papers to the passport agency or center, including citizenship documents, their soon-to-be old passport, or a U.S. birth certificate.
Apart from that, remember that to renew a child's passport, you need a proper form as well. That will be required too.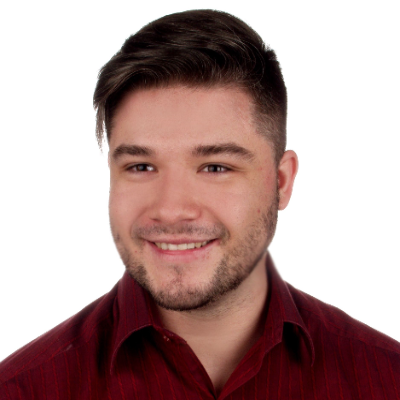 Graduated from the University of Warsaw, Michał, is a travel expert with an undying thirst for adventure and a writer at PhotoAiD. A self-proclaimed book and movie critic as well, he's always eager to visit to the most underrated or less popular travel destinations.