Do you feel the call of the sea? Do you dream of salty, ocean winds gently caressing your face, noisy birds screeching, and the turbines of your boat silently humming? If your answer to these questions is yes, then you're in luck because you can forget about air travel, because here we'll tell you all you need to know about passport requirements on cruises. So, do you need a passport on a cruise?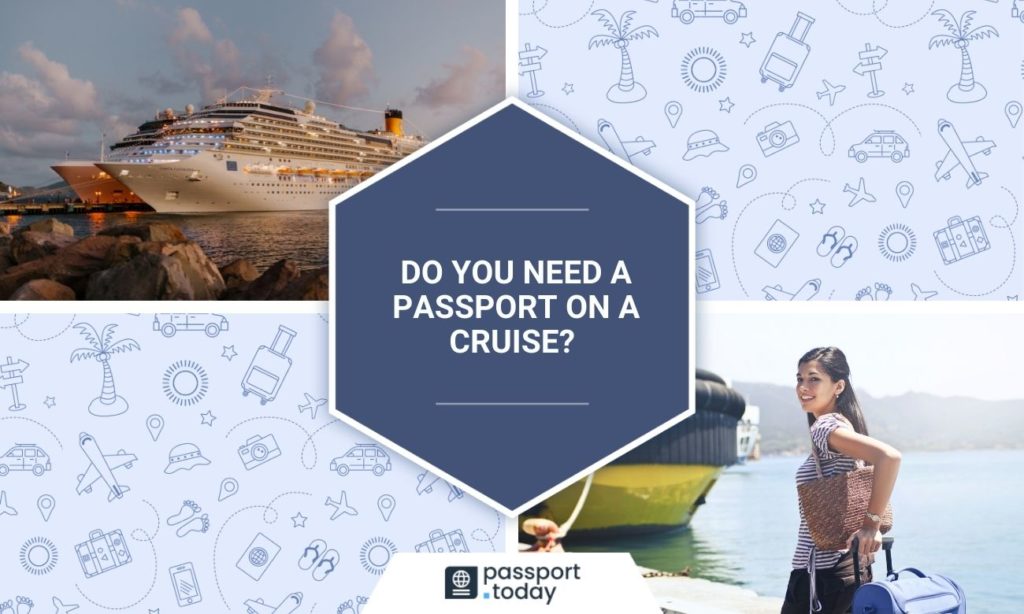 Cruising with no passport
Every cruise that goes to another country will require guests traveling on a ship to carry valid passports with a government-approved photo, as well as those whose arrival and departure port are both American, so be prepared. Be advised, however, that some countries require only a passport card, such as the U.S. Virgin Islands, and you'll learn about them shortly.
Here's the deal, though: you need to also remember that certain destinations that involve crossing a sea border, will call for a passport book as well, so pay attention when planning a cruise and go out of your way to ensure if you need it or don't. Say you're interested in sailing through the Atlantic Ocean down to South America. In that case, you'd better pack a biometric passport, and perhaps a visa if a foreign country's visa requirements apply to you. Additionally, there may be one or two cruise docks in ports along the way, so if you wish to take advantage of shore excursions, a passport will prove useful.
Also keep in mind that U.S. LPR (Lawful Permanent Residents) are not required to carry passports for travels by air, land or sea, but if a foreign country is your destination, they will want to see it.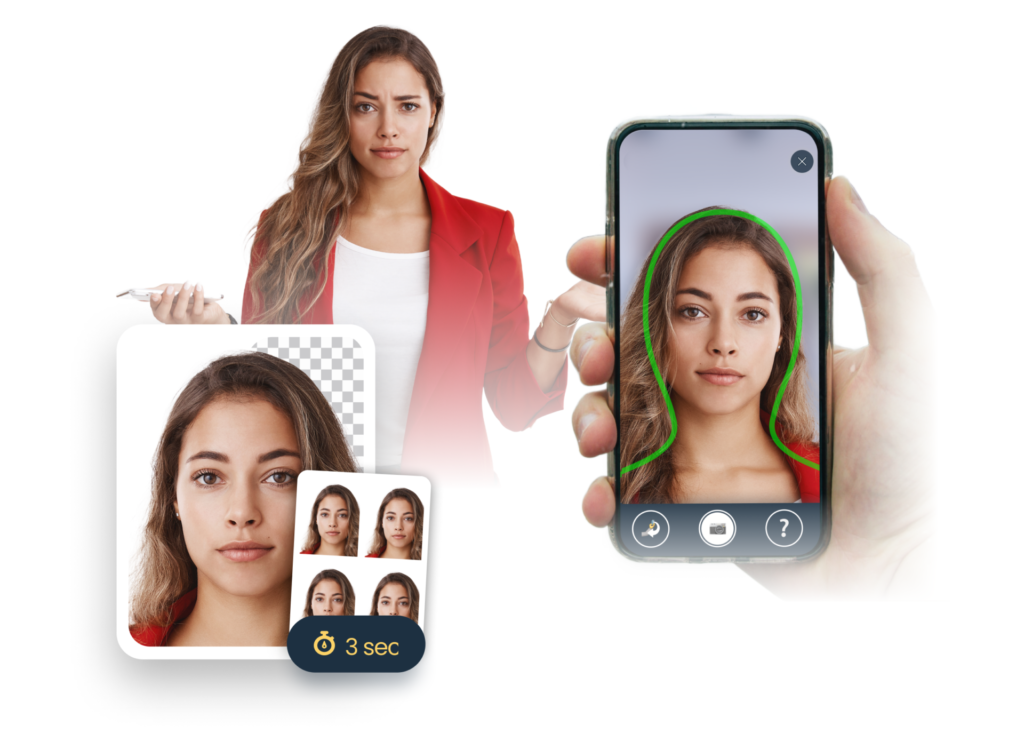 Do minors require passports on a cruise?
A U.S. citizen, a minor child traveling on cruises to American territories won't need a passport, provided they're accompanied by a legal guardian. A child's birth certificate (original or certified copy) of it will ensure their trip goes as planned. If you plan it right and pack the valid travel documents, you'll ensure your kids need no passport for a cruise.
If you wish to travel internationally on a cruise, border protection services will still ask to see the child's valid passport, so in that instance, remember to pack it in your handbag. It is a simple rule, so for every trip to a foreign land, for every international flight or cruise, be sure to remember about the passport.
Closed-loop cruises
Some voyages offer U.S. citizens to go on a cruise on a tourné that begins and ends in the same cruise port and travel around very specific waters. Cruises departing from and coming back to the U.S. generally do not require American passengers to carry biometric passports, but other forms of identification will still come into play. Proof of citizenship such as an original or a copy of the government-issued birth certificate and an ID will be required of U.S. citizens to ensure they get back to the States once the trip is completed. In that case, grab a driver's license and you're good to go.
Be aware, however, that some cruise destinations require travelers, including U.S. citizens, to show valid passport books on closed-loop cruises too.
Martinique
Guadeloupe
Trinidad & Tobago
Barbados
Haiti
St. Barths
St. Martin
Those countries require a passport, so remember to grab it. Should you forget to bring it along, you will likely be denied boarding by the vessel staff.
You might also be interested in:
Do You Need a Passport to Go to Mexico?
Do You Need A Passport to Go to Hawaii?
Passport book vs card for a cruise
A U.S. passport card will be recognized as a valid government-issued photo ID and proof of citizenship by homeland security in some foreign countries. It will allow a U.S. citizen to go on a cruise without a passport book, regardless of the cruise ship sails in a closed-loop or directly to a foreign port, provided it is one of the handful of countries that respect the card. These certain destinations require no passport, but instead a document compliant with the WHTI (Western Hemisphere Travel Initiative). If you don't bring the necessary documents you will be denied boarding, though, so pay attention when packing for a trip to one of those countries and remember about the passport card.
Canada
Mexico
Bermuda
Caribbean countries
The officials at local ports will honor the passport card, so you don't need a passport. They will let you return safely to the United States. Cruising with no passport will be possible for U.S. citizens, so rest easy and enjoy the ride.
Be advised, however, that these are exceptions, and other foreign countries will want to take a look at your passport before you step down from the ship. Other WHTI-compliant documents include:
Passport book
Enhanced Driver's License;
Trusted Traveler Card
U.S. Military identification card (when orders include travel)
U.S. Merchant Mariner Document (for official business)
American Indian Card
Enhanced Tribal Card
If you're armed with a valid travel document, you will be ready for a cruise and allowed shore excursions once you reach the destination.
Cruising with an expired passport
If you wish to go on a cruise that involves international travel, then no, an expired passport book will not do, as it loses its validity. It is no longer proof of citizenship. Border protection laws will ensure U.S. citizens cannot enter with a passport that's expired. The general rule is that the expiration date cannot come sooner than 6 (six) months from the last day of your trip on the vessel. In that case, pay attention to travel dates way ahead of time to avoid complications. Please be aware that even if your cruise starts and ends in the same country, but two different ports, that situation still calls for a passport with an up-to-date photo.
If your passport expires soon, do your best to send in a proper passport application in time, so you receive the new one in the notarized letter and your cruise can finally go as planned.
What cruise can I go on without a passport?
Perhaps you're waiting for the passport book application to finalize after you've sent it for renewal, or just lost it, but luckily, there are still places you can cruise to without it. Below you'll find all the countries or regions a U.S. citizen can visit on a cruise without bringing your passport.
The Caribbean
Cruise lines to that destination do not list a biometric passport as a necessity. You will want to hold on to your Trusted Traveler Card or a U.S. passport card, as they will allow legal entry into the Caribbean countries. Keep in mind that homeland security will also honor an enhanced driver's license in place of the passport book.
The Bahamas
Americans will not need a passport book, valid or not, as they can use a U.S. passport card, the Trusted Traveler Card or even an enhanced driver's license to the Bahamas.
Mexico
The requirements aren't strict. Your Trusted Traveler card, as well as a passport card, will be satisfactory to board the vessel and enjoy the ride. An enhanced driver's license is also valid, so keep that in mind.
Puerto Rico
For U.S. citizens traveling directly to and from Puerto Rico showing passports is not a requirement. The route on this cruise is treated as a closed-loop cruise, and thus the process of identification can be completed by showing a U.S. passport card and a copy of the birth certificate. Still, you should take the passport book with you.
So do you need a passport to go on a cruise?
Grab a passport, even though you don't have to, just in case. Closed-loop cruises in general will not require U.S. citizens to take passports. A birth certificate and state-issued ID, like a driver's license or a passport card, will do. Cruises that begin and end in alternate ports generally do require passports, but you should also remember about Western Hemisphere Travel Initiative. It will allow Americans to use other valid travel documents to move to other regions, like the Caribbean, Bermuda, Mexico or Canada. So grab all that's necessary, check travel insurance, and enjoy the cruise.
FAQ
Can you get on a cruise without a passport?
hen no, U.S. citizens do not need biometric passports. If a cruise's path leads to another, perhaps a foreign port instead, a valid passport book will be a necessary requirement when homeland security asks for identification. In fact, even in another alternate port (including a U.S. port), you will be asked for a passport.
Will I need a passport for a closed-loop cruise?
The general rule is that U.S. citizens don't need a passport for this type of voyages that use the same cruise ports, although it is still recommended and some countries require them still. Some form of identification is still needed, so be sure to carry an original or a copy of a birth certificate and U.S. passport card.
Can children go on a cruise without a passport?
Every guest traveler, even a minor child, is required to carry a passport for identification during international travel. Closed-loop cruises, however, are an exception, and an original or a copy of the birth certificate, along with the child's parent showing their passport card, will be satisfactory. Still, it is recommended to take passports just in case, closed-loop sailings included.
Where can you cruise without a passport?
Yes, there are cruise lines and foreign ports you can access with no passport. These include: Bermuda, Canada, the Caribbean and Mexico. Remember to pack valid WHTI-compliant documents, such as an enhanced driver's license, passport card or the Trusted Traveler Card. Those three are the most commonly used for traveling to countries included in the Initiative.
Is a passport card good for a cruise?
Yes, a passport card will be good for some cruises. Cruise passport requirements state that if U.S. citizens sail to one of the countries included in the WHTI, then you can use a passport card instead of the book. This includes the Bahamas, Mexico, Canada and a number of ports in the Caribbean.
What cruise lines do not require a passport?
Voyages to the Bahamas, the Caribbean, Mexico and Canada don't require a passport. You can use passport cards or Trusted Traveler cards to go along these routes.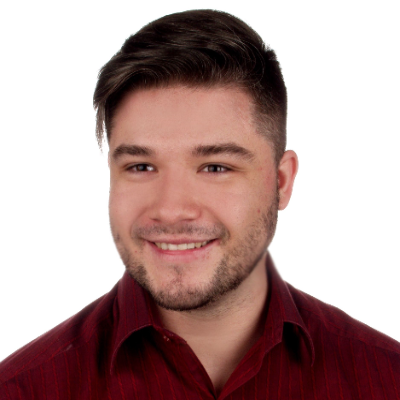 Graduated from the University of Warsaw, Michał, is a travel expert with an undying thirst for adventure and a writer at PhotoAiD. A self-proclaimed book and movie critic as well, he's always eager to visit to the most underrated or less popular travel destinations.