Your passport's about to expire, as you glance at it and see the expiration date slowly approaching. Now you keep thinking, how to renew it, do I send it somewhere or is renewing a passport in person allowed?
Join us as we strive to quench your thirst for knowledge and exhaust the topic of passport renewals. You'll learn how to do it, what you need for it and where to go to get the application process rolling.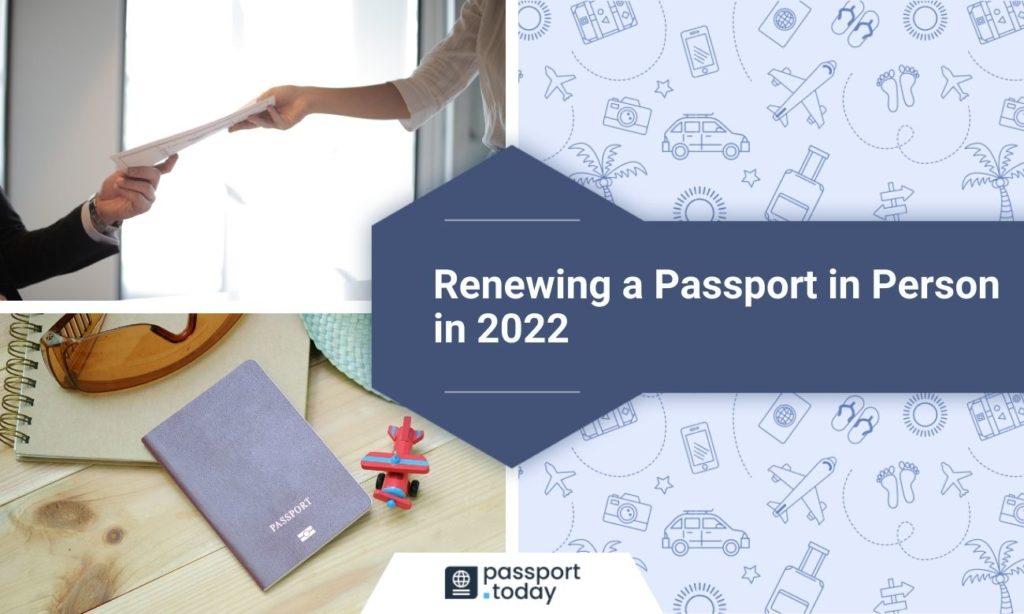 Passport renewals in person – introduction
A Passport is your most important citizenship document, legal proof of your ability to travel internationally and the best way to prove your identity. Thus, it is only logical that you might be interested in keeping the book valid and that you'd like to attend to the matter personally.
Bear in mind that even though you might be used to sending the application along with your current passport and other items, renewing passports in person is allowed as well. What's more, renewing a passport online isn't, even though submitting an application online is fair game.
Read other guides on passport
In fact, you can apply for an application as far as 9 (nine) months away from the expiration date, so hop to it and start applying well ahead of time. Passport processing times tend to be long even if you come to renew a passport in person.
The most important things you need are to find the right kind of passport agency and a good form to renew your passport in person. Set an in-person passport renewal appointment and you're halfway there.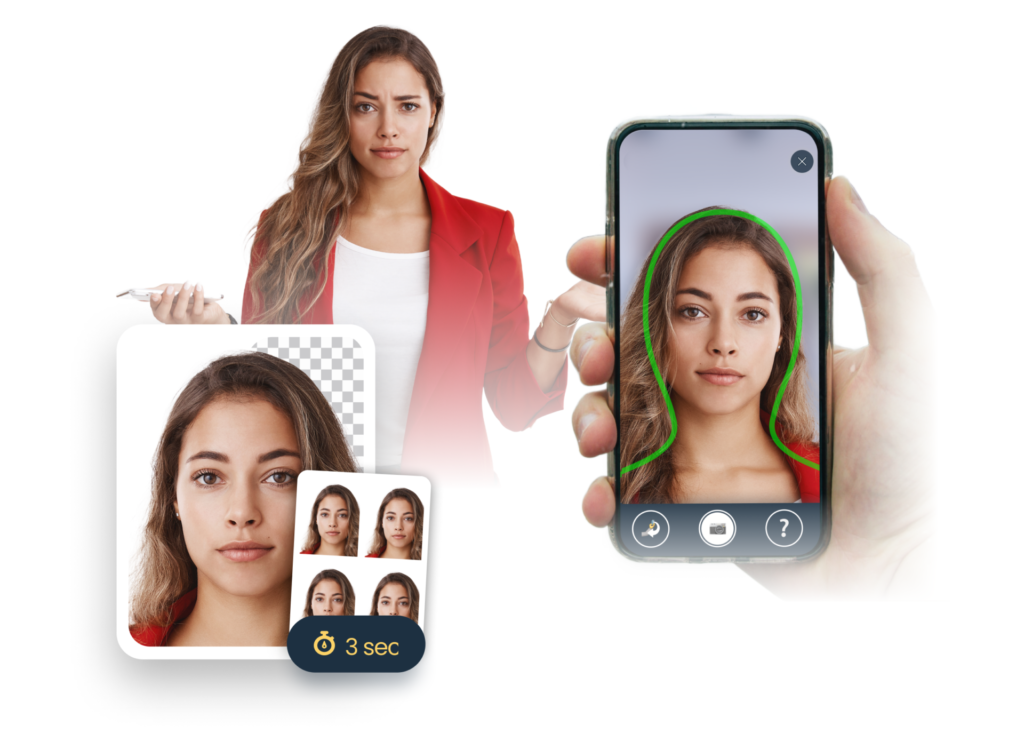 Setting appointments to renew your passport in person
We all would like to just waltz in and have our passport application completed in one go. The renewal process, however, demands a bit more planning.
Should you wish to submit your application in person, you will need to contact a facility offering passport services and schedule an appointment.
Thankfully, lady luck might smile on you and if your timing is right, you might even be able to set up a passport renewal meeting with and attend it all on the same day. There is no law or regulation stating an appointment date should be on the following day, so feel free to give the passport agency a call and ask for availability. In-person passport renewal on the same day is very much possible.
If they say yes, just grab your soon-to-be previous passport, citizenship documents, perhaps a legal name change document, and everything else you might need and go.
Time managing a passport renewal application in person
In a perfect world, an in-person passport renewal appointment would end with us getting a new passport immediately. You should be aware that reviewing and issuing a passport, be it at a mail facility or anywhere else, is a process that requires time.
Once you arrive at a passport office, even if the completed application has been already sent, the clerk needs to go through all the additional paperwork that's been provided. A passport photo, for example, needs to be checked, the accuracy of the information you submitted on an online application form as well, which can take a while.
In fact, a single appointment can take up to 15 (fifteen) minutes per application. To specify, if you plan on renewing your and your child's passport book, you may end up attending a half-hour meeting to get everything sorted.
Renewing a passport in person – requirements
Let's discuss what you will need to bring to the meeting, so you're well prepared for the passport renewal appointment. Like any other application, a single renewal form is just one of many items that need to be provided.
Below you will find the list of everything you should be ready to provide the agent with, along with potential alternatives.
An appropriate, filled-out form. (Form DS-82 and Form DS-11 are both eligible for a passport renewal. Check government websites to see which one you should use)
Proof of U.S. citizenship (an old passport will do, as well as a birth certificate, for example) & an additional photocopy of it
A valid ID (a passport book or card will be satisfactory, as well as mobile driver's licenses, government employee IDs, and naturalization and citizenship certificates) & a photocopy of that ID
A valid passport photo, compliant with all the requirements (including the length and width, white background etc.)
A marriage certificate (If you've changed your name, for instance)
As you can see, an in-person passport renewal appointment requires an applicant to provide a few more items as opposed to applying through mail facilities. Be certain you have everything in your possession. If you do, you're ready for the meeting.
As a side note, remember not to issue digital ID documents, as only physical items will be accepted at the appointment.
Passport photo requirements
A renewal application demands your current passport book to be brought in, so be certain it finds its way to your pocket before the meeting. Of course, a selfie you've just done will not do, as you are required to bring a picture compliant with all rules.
If you wish to take the photo yourself, plan it ahead of time and make sure you do your homework. Double-check every rule, set up perfect conditions for a valid passport photo, like a white background and no shadows behind you, and snap a perfect photo. Do that and the National Passport Processing Center will take care of the new passport in no time.
You can also grab a professional photo for your upcoming passport renewal at a photo studio. A good photographer will know what to do and how to crop it for a U.S. passport.
Passport's arrival
The first thing you need to know is that you are not required to pick up a passport in person. Your new passport will be mailed directly to the address you wrote down in the application. Hence, there's no need for additional meetings to claim the passport.
Typically a period of 8 (eight) to 11 (eleven) weeks is enough for the passport book to find its way back to you from the National Passport Processing Center.
Arrival with expedited service
You will be no doubt glad to hear that should you need a passport quicker, you can arrange that. Applying in person for an expedited passport renewal is allowed. As you apply for a passport on the spot and take care of all the required fees, you can also ask for a quicker arrival. This, though, calls for additional expedited service costs.
If there's international travel on your mind and you might require your passport book in the next two months, you can pay a bonus fee at the corresponding office to ensure your document is given a higher priority.
While other applicants may have to wait even up to three months, with expedited service you should have your passport inside the next two. Just bear in mind that such priority mail express comes at a cost of $60.
Also, remember that in the case of a life or death emergency, for instance, you can schedule a meeting three days before a needed trip and receive the new passport in a matter of hours, in person.
You might also be interested in:
Renewal of U.S. Passport Online
Renewing a passport in person – fees included
Apart from showing appropriate documents to review, to complete a passport application in person you are also required to submit a fitting payment. Depending on what exactly you're applying for, your age, and how quickly you wish the new documents to arrive, fees included in the application may vary.
Be advised that the year 2023 saw an increase in fees for passport applications, both in person or online. It involves any and all customers, so everyone looking to renew their passport or apply for their first one must consider the additional $20 fee. Optional costs, like expedited service on the spot, remain the same.
Also bear in mind that in-person passport renewal appointments will generate another $35 execution fee to all customers in addition to the passport renewal fee.
$130 – application fee (adult)
$100 – application fee (minor)
$30 – passport card fee (adult)
$15 – passport card fee (minor)
$60 – expedited service fee
Please note, that should you have any more questions about passport renewal fees or just wish to dive deeper into the matter for the sake of knowledge alone, you can visit websites that exhaust the topic.
Renewing a child's passport in person
Completing a regular passport's renewal technically can be completed at a post office, with just you handing over an envelope containing everything required, right? Well, a minor's passport application plays by a different set of rules.
In this instance, in fact, there is a strict ban on completing a renewal application the same way. A child's passport application must be completed by attending a previously agreed-upon meeting.
A conventional way of completing such an application involves the presence of not only the applicant, meaning the child, but also all legal guardians. Both parents must approve the application in person to even be attempted, so keep that in mind.
You must also be certain to bring the child whose passport you're attempting to renew with you. Just like you need to be identified when applying, they must go through the same procedure to get the application process rolling. Prepare their citizenship documents ahead of time and you'll be okay to apply for your child's passport in person.
Places to renew a passport in person
Luckily, a U.S. citizen isn't tied to any single entity that can handle passport applications and as far as the law is concerned, you can even submit the request on the other side of the country. It is especially easy because finding a passport office is an easy endeavor, considering how many places can actually claim that name.
In fact, when people hear the words "passport office", they can still be uncertain what that means, which is fair. Thankfully, a passport office, meaning an institution or simply a location where you can take care of your passport applications and all matters related to it, refers to many various places.
You can apply for a passport or a renewal at a local library since every U.S. government-run institution is supposed to offer passport services.
A post office will do, with many U.S. citizens treating it as the default place to take care of such matters.
Even clerks of court are permitted to accept passport applications in person.
You might find out that even some public universities clerks will be ready to receive a passport application from you.
Just be aware that renewing a passport in person in those places will likely require a scheduled appointment. Be sure to contact one of the institutions you want to renew your passport in. Ask for availability and agree on a date.
Places to renew a passport in NYC
New York is a large city, so you can be certain that you'll find no shortage of places to renew your passport in New York City in person.
First of all, New York is filled to the brim with postal service facilities and each and every one of them will do the job. In fact, if you take a quick look at the map and search for post offices, you'll find out you can barely walk a mile without stumbling on one mail facility or the other.
If you're from Brooklyn, you can also try your luck near Prospect Park at Flatbush Avenue or nearby, at the intersection of New York Avenue and Maple Street, where you'll find a public library.
You will also find a passport acceptance facility near the Maple Grove Cemetery, on Austin Street, if you hail from Queens.
The vast majority of passport services, however, are all grouped up on the island of Manhattan. All around Bryant Park you'll easily find more than a dozen of places to issue a passport renewal application.
Places to renew a passport in person in LA
Your first stop can always be a post office, which is an institution you should be able to locate all around the city. The same goes for Rush My Passport services, on Wilshire Boulevard, for instance. Renewing a passport in person in Los Angeles should be no problem at all.
Around Beverly Hills, you can find the Passports and Visas.com facility near the Roxbury Medical Building.
There's also a passport center right in the middle between Holmby Park and the Museum of Tolerance.
If you're located further away from the bay, deeper in the mainland, you can visit Riverside Passport Information on Madison Street, near the St. Anthony of Padua Catholic Church.
Just south of Holmby Hills, around the Westwood area, you will find four facilities where you'll be able to submit a passport renewal in person. They are near each other, like the passport office inside the LA Regional Office or Sameday Passport & Visas on 11022 Santa Monica Boulevard.
As you can see, to renew a passport in person in Los Angeles you just need to have a good look at the map and just pick the facility nearest to you.
Places to renew a passport in Chicago
In Chicago, your best bet would be to head straight towards Lake Michigan. Between Grant Park and Greektown, you'll find plenty of places to renew your passport in person.
You'll find a passport center on 125 S Clark Street, surrounded by a legion of other passport services within walking distance.
In a 1 (one) mile radius from the passport center, you will find a handful of Rush My Passport facilities, three of them around the Consulate General of the Philippines.
If you're located more to the south, you can try your luck on 2473 South Archer Avenue, where you'll find passport and visa services.
You can also head towards 7149 W Belmont Avenue, east of Schiller Woods, to renew your passport in person. You can even grab a visa, if you need one, along the way.
Of course, don't forget that public libraries and post offices are there for you as well. Locating a nearby post office should take you only a minute since they're scattered all around town
If you're looking for a library, again, your best bet is to the western bank of Lake Michigan. In Ravenswood alone, you can find at least five of them.
Places to renew a passport in person in San Francisco
Just like in any other American city, the easiest way to renew your passport in person in San Francisco would be to locate a nearby post office. You likely live within walking distance to at least one of them.
Another option is a library. The north-eastern part of San Francisco is home to 7 (seven) public libraries alone. There are two of them, Park Branch Library and Sunset Branch Library, both around Golden State Park.
If you're from the western part of town, consider visiting the Ortega Branch Library at 3223 Ortega Street
Near Buena Vista Park you'll find a passport depot on 1338 Height Street. You can certainly renew a passport there as well.
Just south of Union Square there's a passport office on 870 Market Street, and as you walk Embarcadero, you'll come across numerous Rush My Passport facilities and post offices, so you'll be alright. In-person passport renewal in San Francisco is definitely possible.
Renewing a passport in person – overview
As you can see, there are plenty of places that allow you to personally take care of your passport application and get ready to travel internationally. Passport agencies, libraries, post offices – you can hardly walk a mile without stumbling upon one of those.
In the vast majority of cases, you will need to set up a meeting and pay an additional fee of $35 as opposed to the renewal made by mail. Remember that you also will need to bring a bit more documents compared to what you'd pack in the envelope and send for renewal.
FAQ
Can I apply for a passport in person?
Yes, you can apply in person for a U.S. passport, just like you can pick it up in person. You just need to find the right kind of facility, like a nearby post office location and schedule a meeting with the passport agent. Sometimes a meeting is unnecessary and you can apply for passport renewal in person on the same day.
You can visit a State Department website to read up on essentials too.
How to apply for a passport in person?
The main requirement to apply in person for a passport application is that you and the clerk at the passport acceptance facility agree on a date unless a meeting turns out to be unnecessary.
You apply by showing up, your application already sent via the internet, and provide all the acceptable documents like citizenship evidence or other forms of ID like a driver's license and your soon-to-be old passport. Even if it's an expired passport, take it with you. Providing proof of your citizenship is key.
Also remember that you get a passport card as well, while you're at it.
Where do you renew a passport in person?
You can renew a passport at your local post office or a public library. In both of these places, you will be able to complete the application, provided you show up with satisfactory documentation. Even a clerk in court can forward your application to the passport acceptance facility, as well as a public university office worker.
Apart from these places, you can also head to a dedicated passport agency near you or any other local acceptance facility.
Is it better to renew a passport by mail or in person?
Financially speaking, renewing a passport through the mail is more cost-efficient, as an in-person passport renewal appointment means an additional fee of $35.
That being said, by renewing a passport in person you are more likely to avoid any mistakes that might make the application process longer.
You attend a meeting with a passport agent and give them documents to review before the application is sent. Everything is double-checked right there and then. If you make a mistake when submitting an application by mail, however, you'll be informed about any issues only after the envelope finds its way to the facilities and that alone can take a couple of days, effectively making passport processing time longer.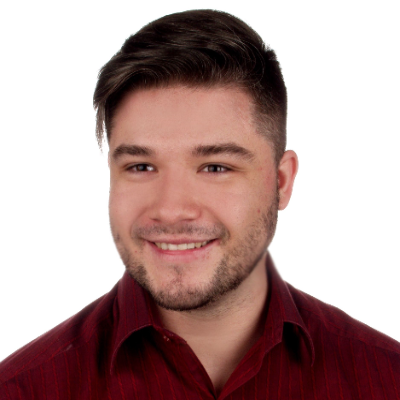 Graduated from the University of Warsaw, Michał, is a travel expert with an undying thirst for adventure and a writer at PhotoAiD. A self-proclaimed book and movie critic as well, he's always eager to visit to the most underrated or less popular travel destinations.