You needed a passport renewal and now you've officially managed to send the application, right? What now, you might be asking yourself. Can you track a passport application? This is a good question and we've got answers.
Join us for a ride and we'll tell you all about keeping tabs on your application. You will learn how to track a passport renewal status in the U.S., what options you have and what to do should you need assistance with it.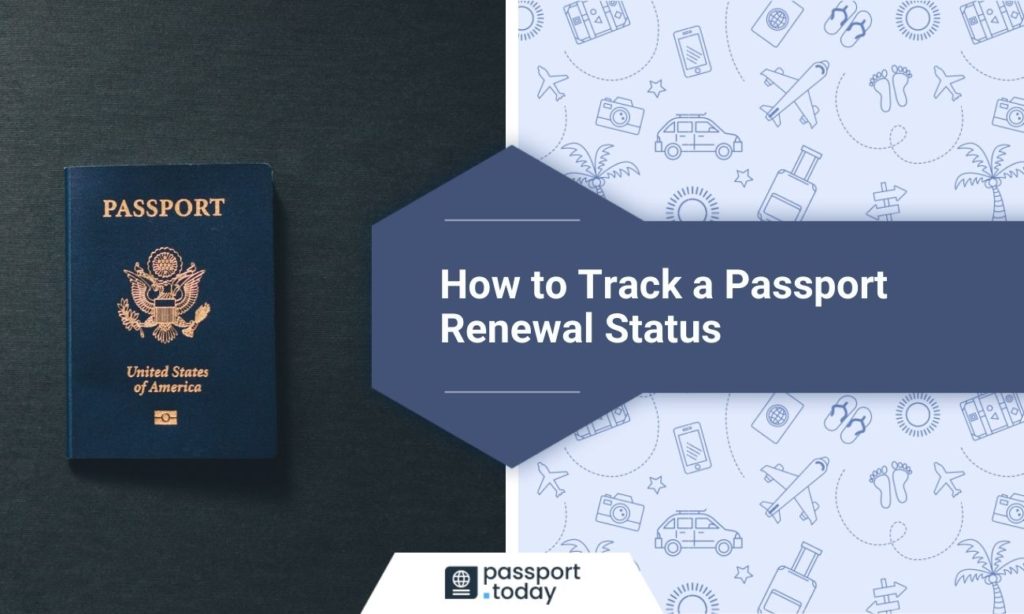 Passport application status – managing time
Planning a trip away from the United States? When you're done with applying for a passport or its renewal, it is only logical that you might want to keep tabs on it.
Once you've attended to matters at the passport agency and presented the required documents – such as birth certificates and nationality proofs – or other passport acceptance facilities like a post office, now begins what you'd call a waiting game.
Issuing a new or renewed passport can take a while, with standard processing times being 8 (eight) to 11 (eleven) weeks.
If you need the passport quicker, you might even get it within two to three weeks, provided you have good reasons for the urgent need of a passport.
The passport will go through various stages of revision, approval and mailing, so you will need to be patient.
Secondly, should you wish to check on it and see how it's doing, you need to know when you can start. Consider you may need to wait a bit and give passport facility workers time to settle in and start working on your passport book.
An appropriate amount of time until you can track your passport renewal status is 5 (five) to 7 (seven) working days. If you try to learn something before that time, chances are there won't be much to learn. In that case, practice patience and wait a few days before launching a tracking campaign.
Remember about federal holidays and other dates when waiting for the right time to start tracking status updates.
Read other guides on passport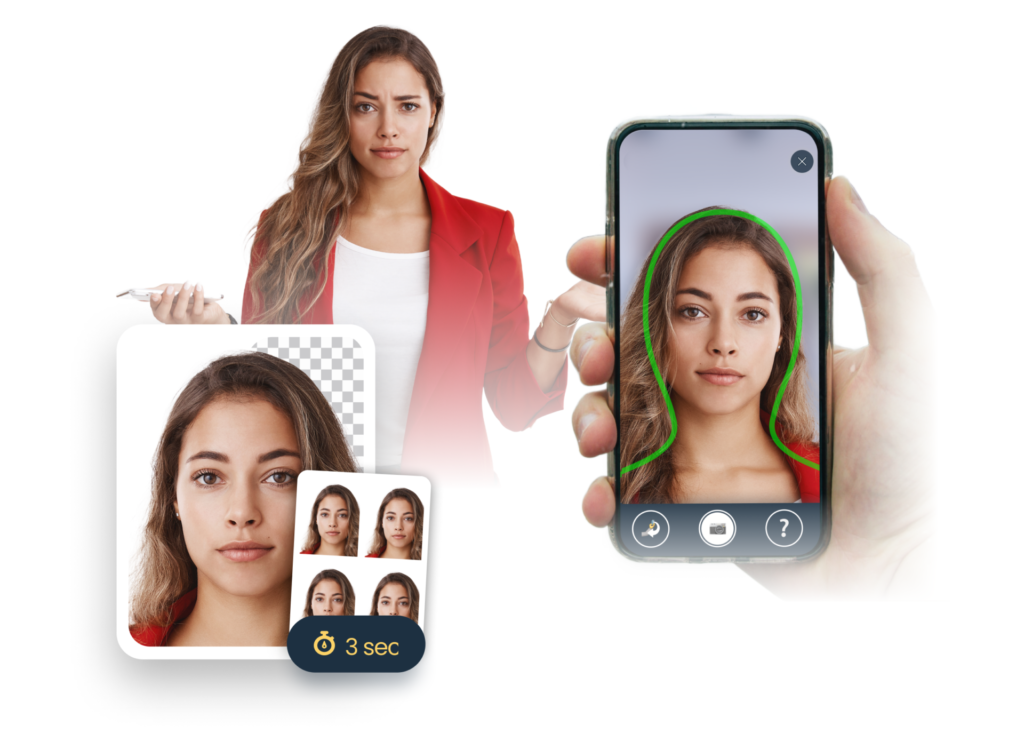 Online passport status system – tracking via the internet
You will no doubt be relieved to hear that you can keep an eye on your passport application from the safety of your home. No need to visit a post office or another passport facility. Simply open up your laptop, use a mobile phone or turn on the pc and you've already halfway there.
You can track your passport status online by visiting a dedicated U.S. government website. Find your way to the site and there, you will have an option to proceed to the page, on which you will be required to fill out a few boxes. You won't be required to contact anyone or pay any extra fee.
There is nothing to worry about since the system was always going to ask you for information to locate your soon-to-be new passport. Carefully write down every bit of information the page requires and voilà.
Last name (including suffixes and/or hyphens)
Date of birth
Four of the last digits of your Social Security Number
Once you supplied the page with whatever is required, your application status will be a mystery no more.
Once you're inside and the page is showing a status update, there are a few messages you might see.
Not available (When the passport acceptance agency hasn't received your passport or the fee for the application yet.)
In progress (When your application is being reviewed at the passport acceptance facility.)
Approved (When the reviewing part is already done.)
Mailed (When a fully reviewed passport is already on its way to the mailing address you wrote down on the application form.)
As a side note, you can rest easy knowing that government sites such as the one on which you're attempting to track your passport renewal application are very secure. Any computer fraud or hacking is highly unlikely.
Track passport application status online through email
The National Passport Information Center has made sure passport applicants have a few ways to keep tabs on their documents. The process has been made more convenient because you also sign up to receive application status updates online through an automated email service. No special form is required.
All you need to do to ensure you are well informed about the progress of your document is to find the right government website, click the link to the passport tracking page and type your email in the box. In fact, you can pretty much check up on all of your documents. Don't forget that with such an application, you can apply for a passport card as well.
Track passport renewal status – National Passport Information Center
If you need another way of checking up on your application, there are still other options. If you've got connection problems on your phone or another electronic device, simply call the National Passport Information Center with your phone and explain your situation.
Once you give the customer service representative the same kind of information that a website would've needed to locate your document, the passport will be trackable online and the agent will surely give every bit of information you might be looking for.
There even is a special number for hearing impaired individuals as well, which must be credited as a major step in the direction of accessibility.
From 8 (eight) A.M. to 10 (nine) P.M., Eastern Time, from Monday to Friday, feel free to give the NPIC a phone call and a customer service representative will surely be happy to assist.
Please note, that you should contact a federal travel office if you have a query about special issuance passports.
Tracking a minor's passport application status
You'll be glad to know that tracking services, be it automatic email updates, through phone contact or via the internet, are available to all U.S. citizens, minors included.
A child's application status can be checked just as well as an adult's and there are no additional requirements nor extra fees to locate the document.
Just remember that should you wish to contact the passport services with a phone call, you need to stick to their working hours. Remember about excluding federal holidays as a time for a call or weekends.
As a side note, you might consider it useful that although a minor passport renewal is something that you and your child need to do together, tracking the child's passport renewal status or picking it up from the post office isn't.
In such a case, when you've got errands to run and little time to claim the passport, for example, the youngster can do it for you. It is theirs, after all. The same goes for tracking the item and as long as the child has all the needed information at hand, they will be able to check it on their own.
Common passport application tracking issues
Now that we've gone through ways in which you can keep an eye on your U.S. passport application status, now we can move to another important matter – common issues that may or may not come across, so you're prepared to deal with them accordingly.
In most situations, if you cannot get the information you wanted, your first thought should be to contact the National Passport Information Center.
Contacting your local passport agencies may yield good results if you've encountered a problem with your application or are in need of additional information on passport application status.
Passport not arriving
If you've been told that the passport has been already issued, but you haven't received it in 10 (ten) working days, you would do well to contact NPIC. You need to report it in the next three months, or you will be required to submit a passport application again.
You report the issue by filing a form DS-86, which is a signed statement that you have not received your passport.
No approval
One of the most common reasons for passport rejections or lack of approval is the passport photo. If you mailed everything required for the renewal and the agency then finds an invalid photo, the passport application will not receive approval.
In such a case all you need to do is familiarize yourself with all the rules for passport photos and send another one, this time a correct one. Once that is done, the application will be approved.
Moreover, there may be some information missing. Perhaps you made a mistake when filling out a form and you need to re-send it. Make sure to correct whatever is missing or false and send it again.
Last but not least, perhaps your payment hasn't arrived yet. If you have submitted the necessary fee, but the system didn't register it, you should contact a passport agency and explain the situation. If everything checks out and the passport fee has been booked, you're good to go.
The system's technical difficulties
While you're attempting to track your new passport via the internet, you might find the internet page saying the information is unavailable. If you know for a fact that the passport was already "In Progress", the message likely means that the Online Status Passport System is having technical difficulties.
In such a case, there is no need to worry. Just stay put and be patient. However, should you wish to get some information, try a passport agency.
Application error found
Sometimes you may find your application going from "Approved" to "In Progress". What such a status change usually means is that passport facility workers have found an error in the application and are working on it.
If something happens you can bet you will be immediately informed, either by mail or through email.
Tracking U.S. passport renewal status
The crucial part is that yes, you can track application status online in the U.S. and in more ways than one. Once you apply, your pending application and their status will be trackable and you will be able to monitor the process.
You can receive automatic email updates, or have them checked online. You might even give the National Passport Information Center a call. Just bear in mind you need to give some crucial information to track the application.
FAQ
Can you track your passport application?
Yes, you can track your U.S. passport renewal status by visiting a government website, writing down certain information and locating it. You can receive emails updating you on your passport's fate. A call to the NPIC will also help you get a better idea of how your passport is doing.
How to track your U.S. passport?
To track a passport status you need to find the right kind of government website, provide the page with information about you, like the last four digits of your Social Security Number and you're in. You can sign up on the same website to receive emails with updates or you can call NPIC.
How to track my passport status online?
You can take advantage of the Online Passport Status System, which allows you to monitor the application, provided you write down such information as the last four digits of your Social Security number. You can also sign up to have the passport agencies send an email whenever your passport status changes.
Where to check the passport status?
You can check the passport application online, on a dedicated website. You can also call NPIC (National Passport Information Center) and ask them how your passport is doing.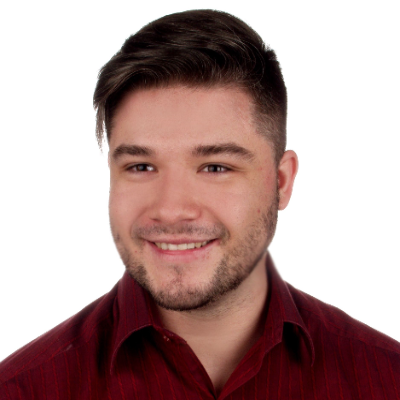 Graduated from the University of Warsaw, Michał, is a travel expert with an undying thirst for adventure and a writer at PhotoAiD. A self-proclaimed book and movie critic as well, he's always eager to visit to the most underrated or less popular travel destinations.