Canada has long been regarded as one of the greatest places to visit, and for valid reasons. People move to Canada because it provides a healthy lifestyle, beautiful scenery, plenty of space, employment, and excellent welfare services.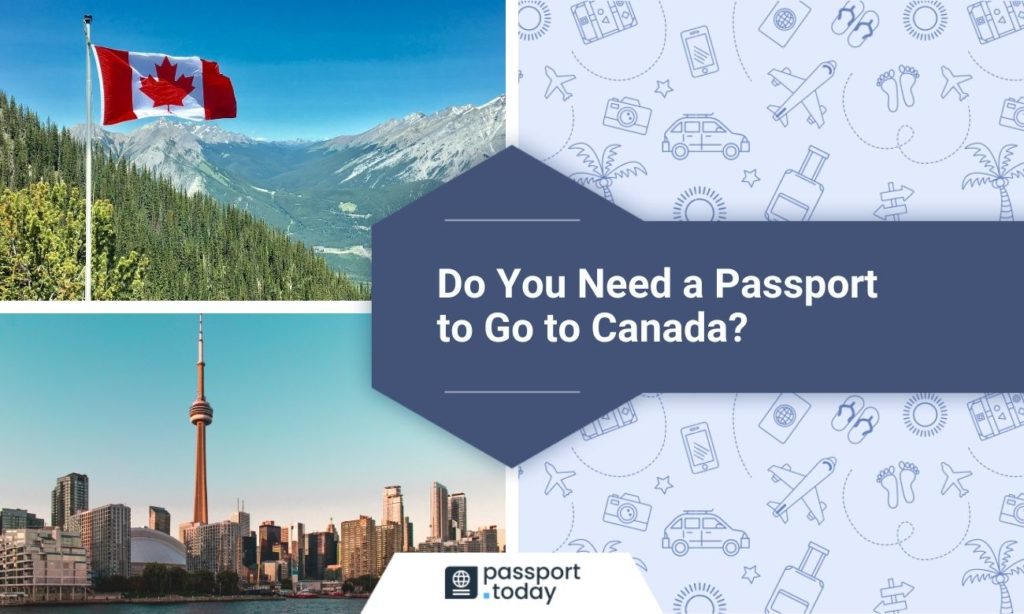 If you intend to relocate to Canada, you will require a Canadian visa or passport. There are particular work permits for immigrant entrepreneurs, self-employed individuals, caretakers, and qualified professionals. Citizenship in Canada is conferred to persons who have been in the nation for at least 6 years (and can demonstrate documentation of spending at least 4 of those years in the country) and who speak both English and French.
If you intend to get some of the above-mentioned documents, you should remember that the most important thing in this process is to make sure that your photographs fit correctly to all the required parameters and dimensions. Otherwise, your application could be declined by the Canadian authorities. To avoid this, read on to this article and find out all the information you need to know about the documents you need to travel to Canada!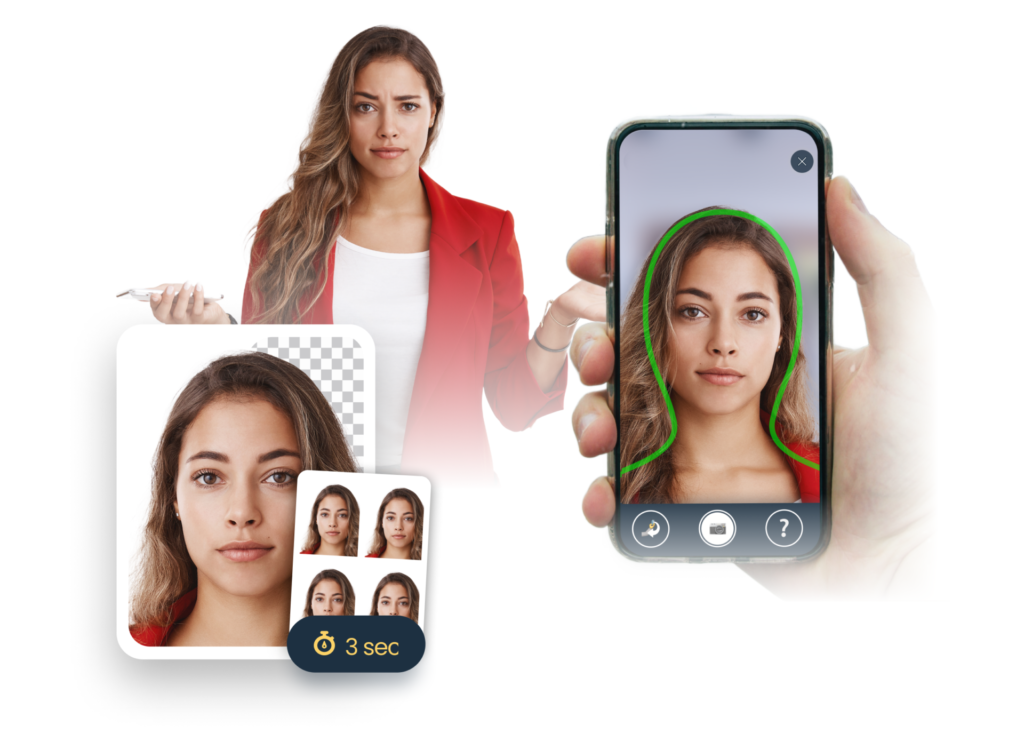 Required documents for tourists wishing to travel to Canada
Most world passport holders must obtain a tourist or visitor's visa in advance to visit Canada. More than 80 percent of visiting tourists are US residents, for whom a visa to Canada is not required. Although Canada is a fairly closed country to tourists, there are several countries whose passports make it possible to visit Canada without a visa as well.
So, most foreigners planning to visit Canada must obtain a visa, which requires a passport. The documentation procedure may take many months. As a result, it is realistic to assume that a considerable number of papers will need to be collected, with the embassy frequently demanding new certifications or documents. It is therefore important to double-check that the papers are correct and, most importantly, that the images are of high quality before submitting them.
To apply for a tourist visa to Canada, you must prepare the following documents:
a passport that must be valid for at least six months from the intended date of return from the trip;
a printed copy of the first page of your passport;
an expired passport with visas marked on it (if any);
2 photographs (size 3.5 x 4.5 cm);
an application form to be completed in French or English;
proof of ownership;
a certificate from the organization where the tourist applying for a visa works;
proof of available funds;
If you will be traveling with children, their birth certificates are required.
Who can go to Canada without a visa, but with just a passport?
According to official sources, the full list of countries includes the following:
Andorra, Australia, Austria, Bahamas, Barbados, Belgium, Bulgaria, Botswana, Brunei, Hungary, Czech Republic, Cyprus, Denmark, Estonia, Finland, France, Germany, Greece, Iceland, Ireland, Israel (national passport holders only), Italy, Japan, Republic of Korea, Latvia, Lithuania, Liechtenstein, Chile, Luxembourg, Malta, Mexico, Monaco, Namibia, Netherlands, New Zealand, Norway, Papua New Guinea, Poland, Portugal, Romania, San Marino, Singapore, Solomon Islands, Spain, Swaziland, Sweden, Switzerland, Slovenia, United States of America;
People who are lawfully admitted to the United States as permanent residents who hold a permanent residence permit in the United States (Green Card) or who can provide proof of permanent residency in the United States;
British Subjects and citizens of the British Overseas Territories who may visit the UK;
Citizens of the British Dependencies who acquired their citizenship through birth, descent, registration, or naturalization in one of the British Dependencies: Anguilla, Bermuda, British Virgin Islands, Cayman Islands, Falkland Islands, Gibraltar, Montserrat, Pitcairn, St Helena, Turks, and Caicos Islands;
People holding a British National (Overseas) Passport issued by the British Government to persons born, naturalized or registered in Hong Kong;
People holding valid Special Administrative Region passports issued by the Hong Kong Special Administrative Region Government of the People's Republic of China;
People holding passports issued by the Vatican.
Visa and passport photo requirements for Canada
Please note that you must provide such photographs that meet the following Canadian visa photo requirements, otherwise they will not be accepted. Your application will not be considered until you provide new photographs.
To reduce the waiting time in submitting your request, ensure that your images match the following specifications:
Photos must be the same size, in black and white or color, and must have been taken within the last 6 months.
The image must be clear on a white or light-colored background.
The face must be in the center of the photo. Facial expression must be neutral. No frown or smile. The mouth must be kept closed.
Tinted glasses are acceptable as long as the eyes are visible and the frame does not cover any part of your eyes. No sunglasses may be photographed.
Photographs in which the applicant wears a hat or has his head covered for religious purposes are admissible as long as they clearly show his/her full facial features.
Photos must be taken in full-face. Your face must be in the center of the picture. The upper part of the shoulders must also be visible.
Create your Canadian passport or visa photo with Passport Photo Online
We may start considering the basic aspects of the process of creating a passport photo after you are informed of all of the standards you must satisfy to visit Canada and once you understand how crucial it is to obtain a passport, and sometimes a visa.
Passport Photo Online is a digital platform that offers you all the resources you need to generate a passport photo.
You may trim your photo instantly and change the background with a simple light tone by utilizing Passport Photo Online. The AI in this program will extensively evaluate the photo to determine if there are any errors that you can correct. All you have to do is submit a photo and then sit back and watch the process happen.
When your image fulfills the biometric requirements, you may have it emailed to you for your online passport or visa renewal.
And this is it! Thanks to your platform, the guarantee that your photos will be accepted is granted. It is so easy to save your money and create your documents photos by yourself in just two clicks! Now you're almost ready to go to Canada freely because you have a great chance for all your documents to be approved successfully.