Has a trip to the Caribbean islands been on your mind lately, and now you're asking yourself: "Do United States citizens need a passport for Jamaica?" You're unsure if you have to, and if there's anything else needed to make sure your voyage goes as planned? Grabbing all the necessary documentation is key to ensuring our dream vacation goes smoothly and without delay, and it certainly is wise to double-check everything. Here you will learn everything there is to learn about passport requirements to visit Jamaica, one of the jewels of the Caribbean.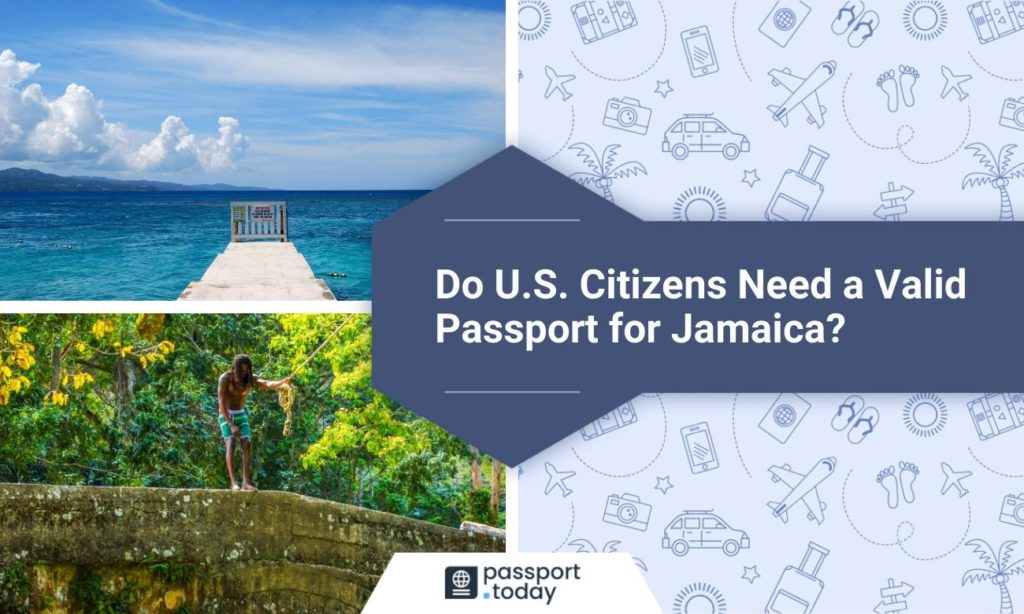 Can I travel to Jamaica without a passport?
Is a passport required for Jamaica? The short answer is yes, every single American citizen needs a passport issued by the state department, with an up-to-date passport photo when visiting Jamaica. We're talking about international travel, after all, so citizens of the United States will be required to present a valid U.S. passport book upon inspection. Travel without a passport is inadvisable, so keep an eye on it. Please note that you will also be asked to show proof of future departure, like a return ticket, so be sure to double-check all the necessary documents in advance.
What's more, do remember that your passport must stay valid for the duration of your whole trip and additional 6 (six months). This is an important detail, so pay attention to all the dates you can see on your passport, and renew it, should the necessity arise. Also, consider that your passport book needs an accurate passport photo and at least two blank pages at the end for stamping purposes. If there's no more space for them, passport renewal will be needed.
Here's another quick tip for your upcoming preparations. Keep in mind you might be asked to present additional forms of identification or travel permits as well. Those include:
any document compliant with the Western Hemisphere Travel Initiative (WHTI)
appropriate entry visa
work permit
The Western Hemisphere Travel Initiative allows the United States citizens to travel to certain countries by sea without passport books, provided they've got another document respected by the regulations of the initiative. The countries and/or regions American citizens can travel to are:
Canada
Mexico
Bermuda
the Caribbean
Currently the rules governing travel with WHTI-compliant documents stay the same, and visiting Jamaica without the need for a passport book is included. Arriving by sea in the aforementioned countries should be possible with just your U.S. passport card.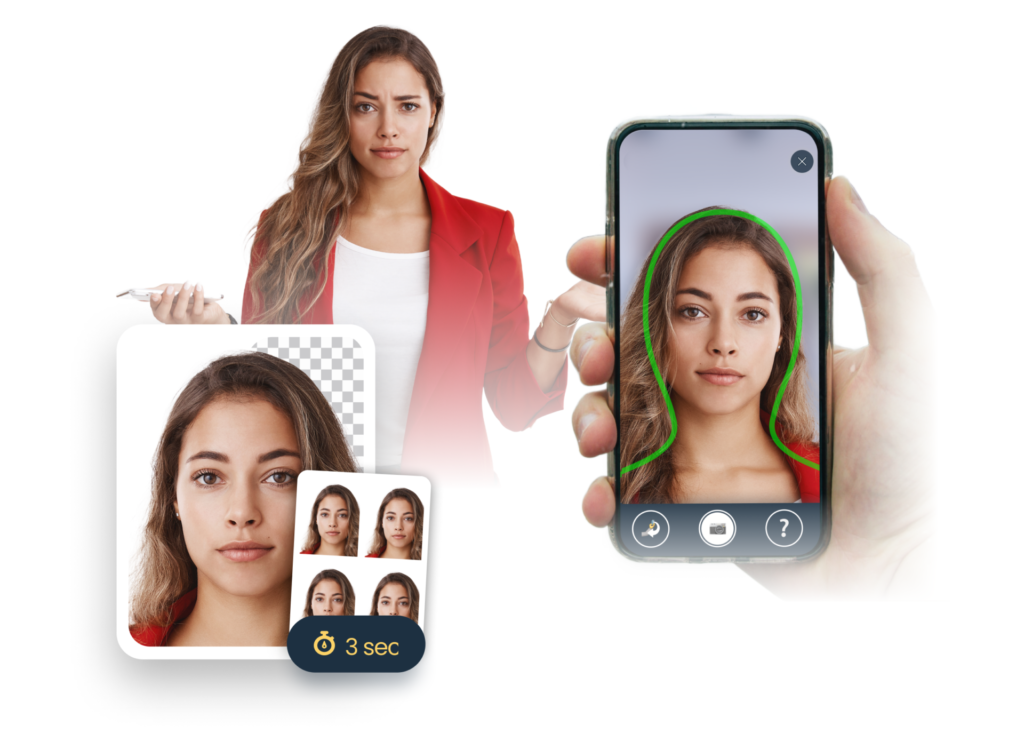 Is a passport enough to go to Jamaica?
You need a passport to travel to Jamaica, but please be advised that for medical reasons all travelers looking to set sail or fly to the motherland of Bob Marley are also required to acquire an official authorization to enter Jamaica. Jamaican authorities treat the pandemic situation very seriously, so not acquiring the authorization for disease control, even if you have all the other documentation, is not an option. Also, visitors older than 12 (twelve) should also provide a negative COVID-19 test within the three days before arrival. In that case make sure you grab your valid passports and everything else you are required to possess. Once your documentation is checked and everything looks in order, you will gain entry to Jamaica.
Flying to Jamaica without a U.S. passport
Jamaican passport requirements are clear. You cannot travel to Jamaica without a passport if you're planning on arriving by air. International travel rules apply here, which means that crossing foreign country borders will require a passenger to show their valid passport with an up-to-date passport photo when asked to. It should hold validity for the whole trip, and additionally, there need to be two blank pages on the back. That's where the immigration officer at the airport will place stamps on both your arrival and departure. This is important, and if you cannot find those two blank pages, contact a passport office and begin preparations for a renewal application.
Please beware that a U.S. passport card will not be eligible in this instance, as it does not apply for air travel, only by land or sea. Those taking an international air travel will need a passport book.
Also, keep in mind that you won't be needing an entry visa if your intended stay lasts less than 90 (ninety) days. Should you plan to stay even longer than three months, you'd better grab a tourist visa.
Can I travel to Jamaica without a Green Card?
Jamaicans or non-American citizens that are permanent residents of the United States visiting the island will not be permitted to enter Jamaica without showing the Green Card. They will also be asked to present tickets back to the U.S., a document permitting them to re-entry and a valid passport. This is a standard procedure that all passengers must go through, so you'd better gather up all the documentation needed before departure and make sure your entrance is allowed by Jamaican immigration authorities.
Visiting Jamaica with an expired passport
You will not be permitted to travel to Jamaica if your passport has expired. The validity of a passport must hold for at least 6 (six) months before the exact date of the departure from your destination. Additionally, if the passport photo is no longer valid, entry will be impossible. It's a common international travel law, so keep track of the expiration date. If you wish to play it safe, you can contact the passport office earlier, say, when you've got 8 (eight) months until expiration. Once the expiration date is no longer an issue, you can rest easy and plan your dream vacation to the homeland of Reggae. Entering Jamaica will be no problem at all.
You might also be interested in:
Do You Need A Passport to Go to Hawaii?
Do you need a passport to go on a cruise in Jamaica?
If your ship sails in a closed-loop, meaning it never docks in any other port before returning to the same place it started, cruise passengers won't need a passport book at any point. Be sure to grab any state department-issued document, like a birth certificate, for instance, or a passport card to identify yourself, should the ship authorities check their passengers. However, a passport will prove useful in an instance when the voyage you planned steers away from Montego Bay, for instance, and leaves to dock at another, foreign country port. Some people might not pay much attention to such matters, but sea border crossing is a thing. If that's the kind of trip you wish to undertake then be sure to keep your passport at the ready.
Do you need a passport to go to Jamaica on a cruise?
If you hail from the United States, cruise passengers might be asked to present other documentation in regards to WHTI, such as a U.S. passport card. It is government issued photo id, akin to an enhanced driver's licence and will permit you to travel by sea or land to any country taking part in the Western Hemisphere Travel Initiative. Once that is done you can freely enter Jamaica, so be sure to have your passport card ready upon arrival.
Cruising to Jamaica with an expired passport
If you're a United States citizen, then yes, you can still enter Jamaica, as the local officials might accept a U.S. passport that has been invalid for less than 12 (twelve) months. Keep in mind, though, that the passport's condition will matter. If it is decided that the state of the document, the passport health, is not satisfactory, this could prove to be a deal-breaker, so be careful with it. You can, though, apply for emergency passports, which will likely involve the U.S. embassy or a consulate, where consular agents will assist you in the application.
If you are not a U.S. citizen, you will be treated a bit differently. If you find yourself in possession of an expired passport book, then you won't be allowed to go on a cruise and enter Jamaica. It will be rejected, as it is not considered a valid travel document.
Children on cruises to Jamaica
It is highly recommended to bring a valid passport book, but ultimately, young sea travelers do not need passports on cruises to Jamaica. Those under the age of 16 (sixteen), traveling with their school, sports clubs or other organizations, need only a birth certificate. Other travel documents are not required. What's more, teenagers under the age of 18 (eighteen) are allowed to use other acceptable travel documents, provided they are valid forms of identification, in which a date of birth is clearly visible.
Be advised that re-entry to the United States will require proper documentation. Those include:
a birth certificate
a passport book
a passport card
Once that's taken care of, young sea travelers should have the time of their lives visiting Jamaica on a cruise ship.
Do I need a passport to come back to the U.S. from Jamaica?
Yes, you will need a valid passport issued by the state department to conclude your departure from Jamaica and its beautiful Montego Bay. Additionally, be mindful that residents will also be asked to present their Alien Resident Card, also known as Green Card. Also, since you need the passport to depart, should you lose it, remember that you can apply for emergency passports while abroad.
Once it is checked, you're free to wave Jamaica goodbye and, hopefully, thank it one last time for some great time and unforgettable memories.
So can I travel to Jamaica without a passport?
Remember that if you wish to arrive by sea, a U.S. you can use a passport card. Otherwise, if you wish to take to the skies and fly to Jamaica, you will need a passport book and a potential travel visa. Also, please note that cruising might also require your birth certificates, so they should find themselves in your pocket as well. Only now you are finally prepared to get to your dream destination and enjoy the Caribbean paradise and the beauty of Montego Bay. Check if you have sufficient funds, breathe in the Caribbean air and feel free to lose yourself to this tropical paradise.
FAQs
Can I travel to Jamaica without a U.S. passport?
Yes, you can travel to Jamaica without a valid United States passport, as long as you arrive there on a cruise. Bear in mind you will be asked to present other travel documents respected by the rules of WHTI (Western Hemisphere Travel Initiative). Remember to check any other forms of identification you might need.
Do I need a passport to go on a cruise in Jamaica?
If your ship cails in a closed-loop then no, a passport book will not be required at any point during the voyage, but some check-up might occur, so be sure to grab your other travel documents, like a passport card or a driver's license and a birth certificate. Enhanced driver's license is also acceptable, so consider upgrading. If the cruise leaves Jamaica behind and docks in another port, a valid passport will be a necessity for cruise passengers since sea border crossing happens on the way.
Can I use a passport card to travel to Jamaica?
Yes, you can go to Jamaica and use a passport card issued by a state department as your primary means of identification, as it is accepted when traveling by sea or land. It does not apply, however, for air travel, so make sure you prepare accordingly if you choose to fly to the Caribbean.
Can I travel to Jamaica without an entry visa?
Yes, American citizens can go to Jamaica without it, as long as you're a tourist, and don't stay on the island for longer than 90 (ninety) days. If the purpose of your visit is of different nature, then you will be required to carry it, along with any other travel documents. Remember to pack your valid passport, travel visa, if needed, and enjoy the Caribbean.
How long can I stay in Jamaica with an American passport?
With a valid U.S. passport, you can stay in Jamaica, as a tourist, for up to 90 (ninety) days. If your intended stay is longer, you might need a tourist visa to remain. Your time in the Caribbean can be extended, however, provided you pay a visit to PICA (Passport, Immigration & Citizenship Agency). Immigration officers will assist you there. In fact, the total amount of time American citizens can spend in Jamaica per year is a whopping 6 months, so frequent travelers, beware. Remember about that threshold.
Can I travel to Jamaica with a passport that expires in 3 months?
No, you can't go there if your passport book expires so soon. The general requirement for passport validity is that they should hold it for at least 6 (six) months from the date you wish to travel. If they don't, be sure to pay a visit to a nearby passport office and send an application for renewal.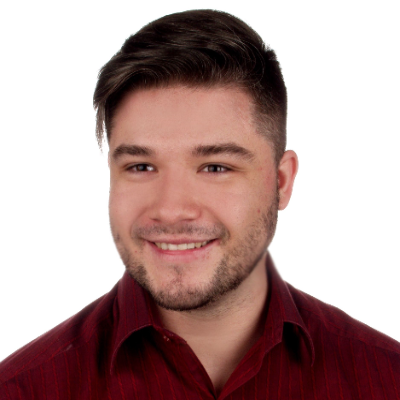 Graduated from the University of Warsaw, Michał, is a travel expert with an undying thirst for adventure and a writer at PhotoAiD. A self-proclaimed book and movie critic as well, he's always eager to visit to the most underrated or less popular travel destinations.