Tickets for your upcoming vacation are already paid for, life is good. You're already planning how you'll spend your time at Hispaniola, but your mind's suddenly full of questions?
What else should I bring? Where's that amazing dress I've bought exactly for this occasion? Do I need a passport to the Dominican Republic?
Slow down, everything will be fine, especially in regards to that last question, since we're about to tell you all you need to know about passport and entry requirements.
You'll learn if you need to bring your passport book when you need it, and when it can stay hidden, so relax and enjoy the ride.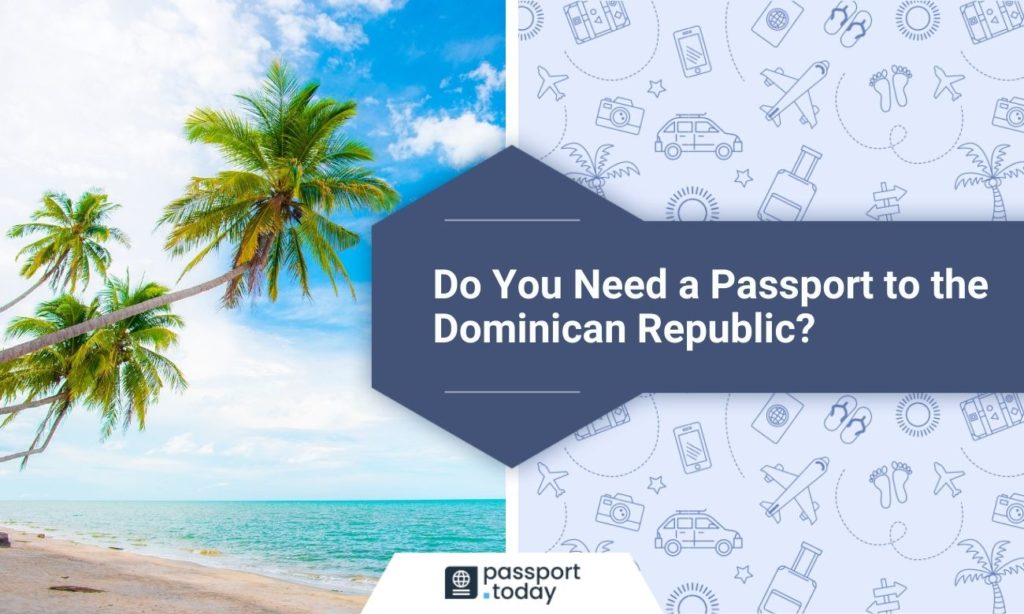 Going to the Dominican Republic – Passport Requirements
International travel law is a fairly unchanging affair, but there are some exceptions in passport requirements for Americans. Hence, the question: "Do I need a passport for the Dominican Republic?" is a good one.
Citizens of the United States of America will need the passport book to arrive at the beautiful island of Hispaniola and its countries' territories.
Foreign citizens will have to abide by the same rules, so the rules are fair to all. Luckily, the local law is clear and easy to follow, meaning you can find all you need to know online. This includes the Dominican Republic passport requirements, so every traveler should be fine, provided they pay attention to their passport validity.
Entry and exit requirements in the DR
According to the general directorate, to gain entry and proceed with your dream vacation to one of the most popular tourist destinations of the Caribbean, you'll need several matters sorted out, such as additional fees, so pay close attention to the requirements listed below.
a valid passport
one blank page in the passport book for stamping purposes
a tourist fee ($10)
a paid departure tax ($20)
Keep in mind that these additional fees are obligatory, and you will need to ensure required documents, including customs declaration, for instance, check out.
It is illegal, after all, to enter the Dominican Republic without valid documentation, a right kind of visa or without an adequate inspection. Be advised that a tourist visa, for example, will allow U.S. citizens to stay there for 30 (thirty) days.
Be advised, that the Dominican law sees no exceptions to the passport requirements, so brush that dust off your American passport and keep it on hand. In truth all nationals who can legally enter the USA, Canada, Great Britain and the European Union can present a Tourist Card to enter the country, so that's something you can think of as well. If you wish to be thorough and prepare well for the vacation, check current visa information, just in case. Some foreign nationals are exempt from carrying it, while others are not, so make sure you know your situation before the flight.
Please, also be advised that despite common misconceptions, Punta Cana, the easternmost cape of the Republic, is not a U.S. territory, and you will need a valid passport there, too.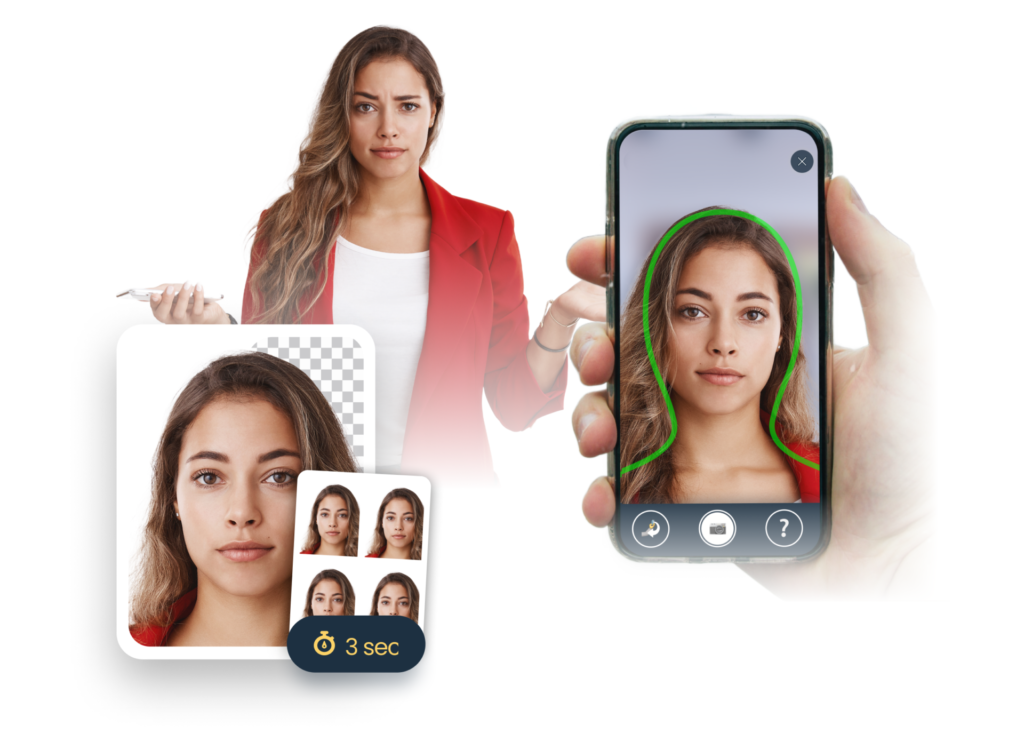 The Dominican Republic and WHTI
As a side note, do remember that the Dominican Republic, while still widely understood as a part of the Caribbean, is not one of the handful of countries included in the (WHTI) Western Hemisphere Travel Initiative.
What it means is that documents required for entry remain the same as if you were visiting any other foreign country. WHTI-compliant documents will not be accepted, so you can keep them tucked away.
Remember that if there are any lingering questions about documents required or other entry laws, go and search for further details on Dominican government internet sites. Your tour operator could also provide a useful source of information in regards to Dominican passport requirements.
You may also be interested in:
How to Apply for a US Passport?
Can You Travel with an Expired Passport?
Is a passport necessary to fly to the Dominican Republic?
If you wish to visit the country and its biggest cities, like Puerto Plata, take a U.S. passport with you. Local authorities will make sure to make no exceptions and will ask every single traveler to present their documents. Heeding the entry requirements for the Dominican Republic, go ahead and locate it, brush the dust off, if need be, and make sure it goes with you on the plane.
As an interesting side note, keep in mind that although D.R. requires a passport, there actually are places in the Caribbean where Americans won't have to carry a passport while traveling. Other forms of ID will do, depending on whether you wish to go there by air or sea. Those countries include:
Puerto Rico
U.S. Virgin Islands
Will children need passports to fly to the Dominican Republic?
Unlike the situation when traveling domestically, legal guardians showing their ID is not enough. Children coming to the D.R., just like any other air traveler, need to be accounted for and that calls for a valid, state-issued passport.
If that matter is not sorted out before the flight, and your child does not possess a valid passport, they will not be allowed to board the plane. In such a case, it would be advisable to reconsider travel at that time and eventually postpone it for a later date.
Do you need a passport to sail to the Dominican Republic?
If your destination is the D.R. and you plan onboarding in the U.S., then yes, according to the Dominican Republic passport requirements, a passport will no doubt be necessary.
Remember that crossing a border automatically puts into motion international travel laws, meaning that in the vast majority of cases showing a passport when asked is a requirement.
In fact, any cruise that leaves from one port and then goes on to anchor at another, even in the same country, will require passengers to identify themselves via passport.
Closed-loop cruises
If your trip includes a cruise that leaves from one port, continues on its path without docking in any other, and then sails back to the place where it started, we're talking about a so-called closed-loop cruise.
Now, as a rule, this kind of voyage does not require passengers to carry a passport and it will be no different here in the Dominican Republic.
This does not mean, however, that you can board the ship without proper identification papers.
Be sure to have a state-issued, valid ID, like a driver's license, and a birth certificate with you, so when the ship staff wish to do a sweep and check every passenger, you're covered. It is still recommended to take passports in case of emergency docking, so keep that in mind.
Passport requirements for children on cruises in the Dominican Republic
On closed-loop cruises, children under the age of 15 (fifteen) do not need to show a passport, but proof of nationality will still be required.
According to Dominican authorities, unlike adults, all the documentation required can be summed up in two words: birth certificate. Those alone will prove quite satisfactory during a check-up, so be sure to pack them.
Cruises that aren't on a closed-loop will, however, require all of the passengers to carry passports, and that includes the children. Even if you're with an infant.
Once that is sorted out, you and your children can enjoy the call of the sea.
Can you travel to the Dominican Republic with an expired passport?
Unfortunately no, you will not be able to embark on a journey to the D.R. if your American passport is expired.
Entry requirements state that we must stick to the general rules, according to which a passport must be a viable document for identification purposes for 6 (six) months after the stay, wherever we're going.
If your passport expiration date is further along the line, then you're fine, you can go to the Dominican Republic armed with him. If, however, you've crossed that magical barrier of half a year, then you will need to send in an application to a passport office and request a renewal.
How long can you stay in the Dominican Republic with a U.S. passport?
A Tourist Card, which you can acquire for a sum of $10 upon arrival enables you to stay in the country for 30 (thirty) days.
However, if your planned visit is longer than that, you will have to obtain a travel visa.
This will ensure the vacation can continue, so if you think you haven't had enough of the Dominican Republic in a month, remember to talk to the right people. If you're uncertain who to call, contact a U.S. embassy and they'll certainly assist you.
If you do not acquire a valid visa, upon departure you will be asked to pay a fine which will grow the longer you stay.
Will I need a passport to come back from the Dominican Republic?
If your stay in the Caribbean comes to an end and a flight back to the U.S. is imminent, you will need a passport.
Be aware that exit requirements also include presenting a filled out digital form. You should treat the flight like any other instance of international travel, meaning that once borders are crossed, a valid passport will be a customary means of identification upon arrival at your destination.
Living & working in the Dominican Republic – passport requirements
If you wish to go to the D.R. and work there, perhaps as a resort staff, since it's such a popular tourist destination, you will need a passport.
Firstly, you will have to get there in the first place, so a passport will be required. Whether you arrive there armed with a Tourist Card or a visa.
Secondly, if you plan to stay longer, and by longer, I mean more than two months, you will need to apply for a residence permit and that will require a passport.
You definitely need a passport for a trip to the Dominican Republic
As you can see, when traveling to Hispaniola and Haiti's bigger sister, you will need a passport.
Whether you wish to arrive by sea or air, an American citizen will require a valid passport to take advantage of everything this fine country has to offer. Santo Domingo, Punta Cana, or Constanza – all those places ripe for sightseeing are open to you but don't forget that your dream vacation is locked behind a door and your passport is the key.
Now you should be ready to grab what you need and visit this charming tourist destination.
FAQ
Do you need a passport to go from Florida to the Dominican Republic?
Yes, you will be required to carry a passport and show it during check-ups at the airport. This applies to both American and non-American citizens, foreign or not. Regardless of whether you plan on arriving in the D.R. by sea or air, a passport will still be required, as well as paying a tourist fee, so keep that in mind.
Do you need a passport for Punta Cana in the Dominican Republic?
Yes, you will need a passport to be allowed entry. Punta Cana is a Dominican, not U.S. territory, and thus valid documentation is necessary. Do not forget that there should be a blank page at the end of your passport book for stamping purposes and that you have to pay a tourist fee. If there's no place left for a stamp, you will need to apply for a renewal.
Do I need a passport for a cruise in the Bahamas and the Dominican Republic?
If the cruise is supposed to sail in a closed-loop, then no, a passport will not be necessary, but please remember to take another valid U.S. government-issued Identification, such as a driver's license and also a copy of your birth certificate. Longer cruises that begin and end in different ports will require all passengers to have passports.
How long before my passport expires can I go to the Dominican Republic?
Your passport must hold validity for at least 6 (six) months after your planned trip. Should the expiration date arrive quicker, you won't be allowed to travel to the D.R. and you'll have to apply at the passport office for renewal.
Do U.S. children need a passport to go to the Dominican Republic?
The answer is yes. U.S. citizens visiting D.R., children included, has to possess a valid, up-to-date passport. International travel rules apply.
Can you travel to the Dominican Republic with an expired passport?
No, an expired passport will not be seen as a sufficient identification document. As long as it is not renewed, traveling to the Dominican Republic will be impossible. Entering the country with such a document is considered illegal and punishable.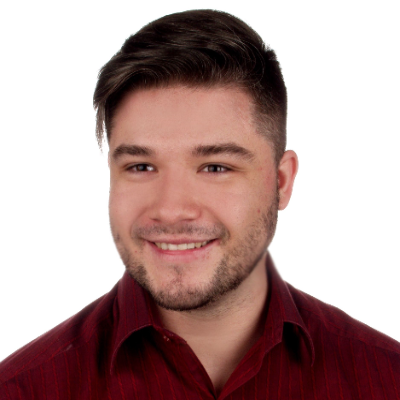 Graduated from the University of Warsaw, Michał, is a travel expert with an undying thirst for adventure and a writer at PhotoAiD. A self-proclaimed book and movie critic as well, he's always eager to visit to the most underrated or less popular travel destinations.