The United States of America is a large country with plenty of fascinating places to visit. If you wish to see all that's worth seeing, travel to every noteworthy location, and meet people of all backgrounds, you will need to travel a lot, and the quickest route will be by air. If a plane's your pick then you need to ask yourself, do I need a passport to fly domestically in the U.S. in 2023? Luckily the question is pretty straightforward, and in this blog post, we will try to sate your curiosity and talk about everything you need to know about interstate travel in the near future.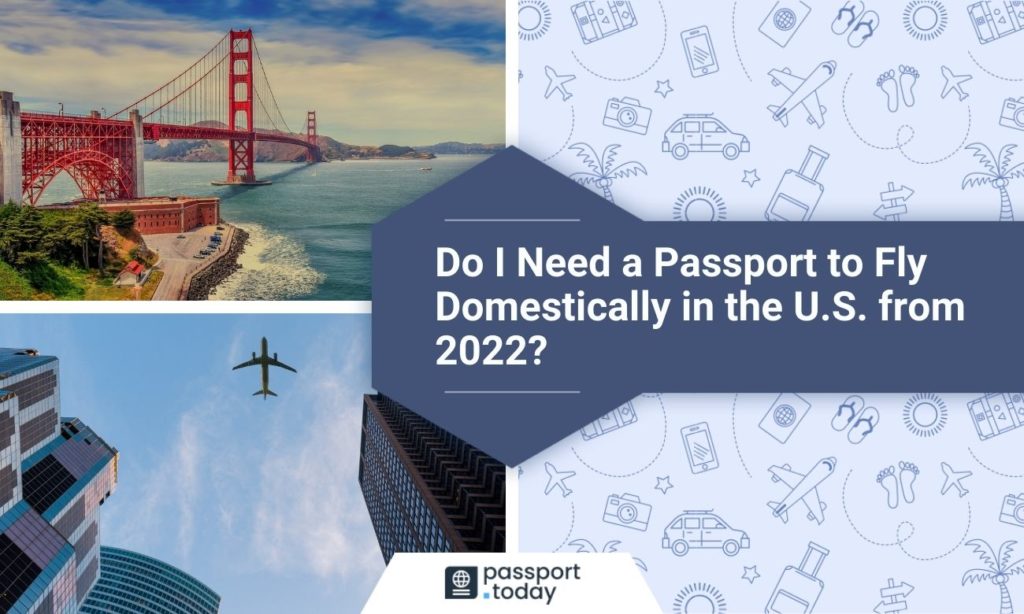 Traveling in the U.S. without a passport
According to the Department of Homeland Security, a United States citizen will not need it for domestic travel in 2023. You can rest easy, then, because under no circumstances will you need a passport to fly domestically in 2023. It is an acceptable ID but passports will be mainly useful when you're attempting international travel. Bear in mind, however, you still will be required to carry other forms of identification for interstate flights. According to the TSA (Transportation Security Administration), all passengers above the age of 18 (eighteen) will have to present valid documentation during the check-up. If you were worrying about what kind you should take, you can relax, as down below you'll find a number of various acceptable forms you can choose from. Information contained within these IDs will be satisfactory.
driver's license (including the enhanced version)
U.S. passport card
DHS-issued Trusted Travel Card
U.S. Merchant Mariner Credential
border crossing card
permanent resident card
U.S. Department of Defense ID
tribal-issued photo ID
military ID
If you happen to forget or lose your ID, you will be alright still. Staff at the airport security checkpoint will ask you, however, to undergo an additional identity verification process, which will take longer than the conventional check-up. Some personal information will be required, like a social security number, for example. After the screening is completed, you're free to board a plane and enjoy your flight.
So, please remember that the bottom line is this: If someone asks if you need a passport to go to U.S. territories from within the country, you say, no.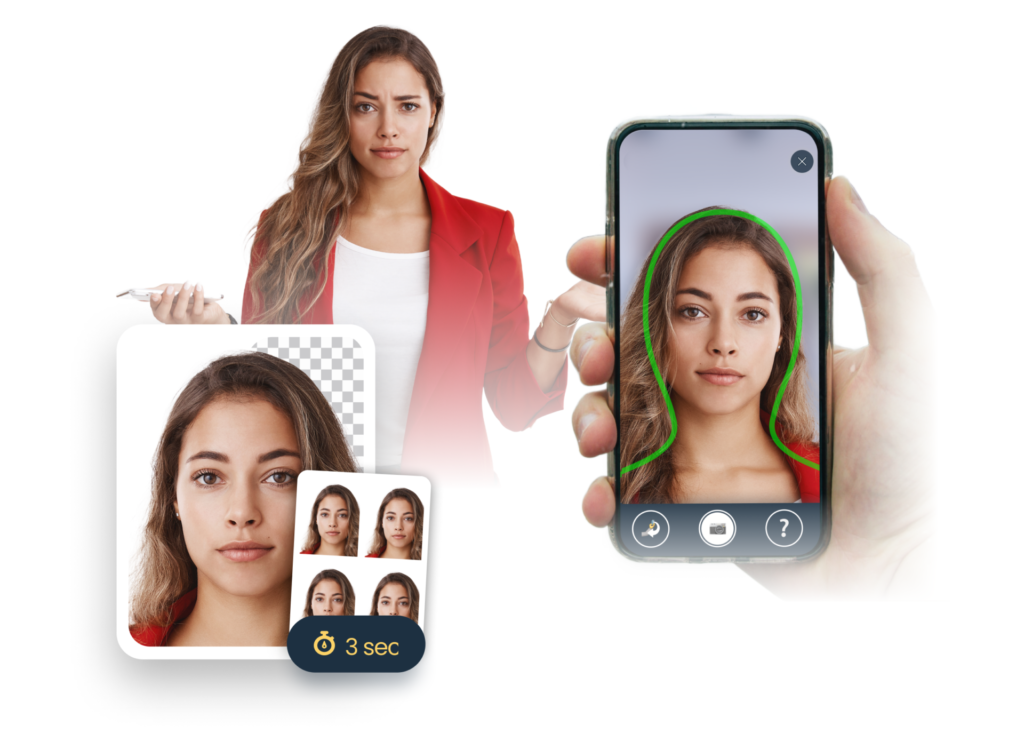 When do you need a passport to fly in the U.S.?
Under the current REAL ID act, you do not need a passport to fly in the U.S. by plane, unlike international air travel. In 2023 you will be able to fly interstate without a passport, as current REAL ID requirements remain unchanged, but bear in mind that the year 2023 will bring changes. Beginning on May 3, 2023, a congress passed determined that minimum security standards will change and flying within the United States will require all state-issued IDs, like a driver's license, to be REAL ID-compliant cards. In that case, a passport will be the default acceptable form of identification if you find yourself without passport cards or other travel documents. Please be advised that since that date you will need a REAL ID-compliant document.
Infants & children on domestic flights in the U.S. – requirements
The law dictates that children or infants will not need a passport to fly within the U.S.. All passengers above the age of 18 (eighteen) need to be identified, but younger individuals can board the planes with little to no identification, provided their adult companion has appropriate ID cards. Driver's licenses from the state driver's license agency will do the trick. If you're wondering if you should still grab something for your children just in case, you've got a good idea there. Some airlines might ask for proof of the minor's age. Grab a copy of their birth certificate, and now you can't be better prepared.
Do green card holders require passports on domestic flights?
You're in luck because a passport won't be required to travel between the states in that situation. Green card holders are in a comfortable position since the security standards dictate that permanent resident card and employment authorization are both forms of identification cards that are considered fully adequate. You will be accepted and free to board flights between the states.
Which states require you to carry a passport to fly in the U.S.?
As of today, none. Since February 2021, there aren't any states with such requirements, so U.S. nationals do not have to carry valid passports to fly domestically. All 50 (fifty) are open to you, and all that's needed is a state-issued ID or a regular driver's license.
You may find that surprising, but it is true. As of today, even such states like Kentucky, Missouri or Minnesota do not require a passenger to carry a passport to fly anymore. Just pick your destination and you're free to go.
Additionally, please remember to ensure all your IDs are REAL ID-compliant before March 2023, as it will become an important requirement when the new REAL ID act is updated. Then, your travel documents will need to be Real ID-compliant cards.
Also bear in mind that the rule does not apply to foreign travelers. If you hail from another country, you still will require a passport to travel.
You might also be interested in:
Can You Travel with an Expired Passport?
Can you fly in the U.S. without a passport or any other ID?
Yes, you can still fly domestically in 2023 without your passport, state driver's license or other travel documents, all is not lost. ID requirements are rather lenient for American citizens. If something happens and you lose it or you happen to have left it at home, you can still board a flight, so rest easy. What you need to do is talk to security and they, in turn, will ask you to go through some extra steps of identity verification. The process will take a bit longer than standard procedure, but once it is done, and the officials have given you a thumbs-up, you're allowed to board a plane.
Traveling in the U.S. with an expired passport
You can still travel within the United States in 2023 with a passport that has expired and the federal government, as well as local governments, are of one mind about the rule. According to homeland security, up to this day, it remains unessential when boarding domestic flights. Still, if the expiration date has passed or will happen sooner than in 6 (six) months, it is highly advisable that you find the time to apply for a renewal and obtain the new document. You can do it at a local passport office, provided you've got a new passport photo and a proper form completed.
Bear in mind, though, that still you need no passport to travel in the U.S. by plane.
Flying domestically in the U.S. in 2023 – You're fine
Now that you've read our post, you should be ready to grab every piece of documentation needed and embark and fly in the United States next year. As luck would have it, you need no passport for U.S. territories if you're flying from within the country. A passport card or a driver's license will do at the airport security checkpoint. Take to the skies, and, armed with whatever identification needed, go ahead and explore this fine and vast country. Enjoy the flight!
FAQ
Why do I need a passport to travel in the U.S.?
The TSA (Transportation Security Administration) checkpoints will require all foreign nationals to show a valid passport when traveling domestically. U.S. citizens will also need a passport in an instance when they find themselves without any other document eligible for identification. There is no shortage of other acceptable forms of identification, such as a border crossing card or a tribal-issued photo ID or a military ID.
Will I need a passport to fly in the U.S. if I'm under 18?
The federal government states that American citizens who are under 18 (eighteen) years old do not need a passport to fly in the U.S. They can, however, be asked to provide proof of their age, and thus carrying a copy of the birth certificate is highly advisable. Foreign minors, however, will have to travel with their valid passports at hand.
Can I fly with an expired ID in 2023?
Yes, you can still use an expired ID at the checkpoint, it will be accepted. The security will allow you to proceed with domestic travel, so buckle up. If your driver's license or state-issued ID that expired on May 1, 2020, or is about to expire, it will still be honored. Due to the pandemic, TSA will accept such documentation as valid for an additional year or 60 (sixty) days after the emergency is over.
Do babies need to have a passport to fly domestically?
No, they will not be required to possess a passport on domestic flights, just like any other U.S. citizen under the age of 18 (eighteen). Remember to grab a birth certificate, though, as it might be useful.
ldren require a passport to fly in the U.S.?
As law states, every passenger below the age of 18 (eighteen) is not required to carry valid identification to gain access. You can be, however, asked to confirm a child's age. A birth certificate should have you covered, so pack it for the sake of your kids.
When will you need a passport to fly within the U.S.?
Possibly, you will have to start carrying a passport beginning on 3rd May 2023. Since that date, every traveler will be expected to show a Real-ID-compliant document, and a passport will do. State-issued driver's licenses will also work as Real IDs at the airport checkpoint.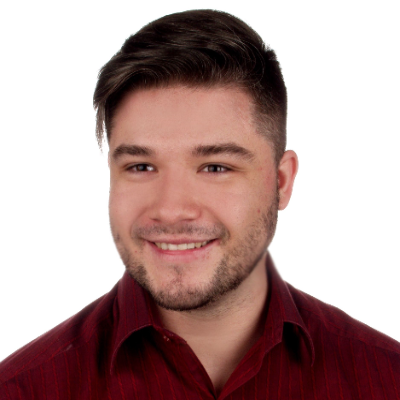 Graduated from the University of Warsaw, Michał, is a travel expert with an undying thirst for adventure and a writer at PhotoAiD. A self-proclaimed book and movie critic as well, he's always eager to visit to the most underrated or less popular travel destinations.