Applying for a new passport is not as hard as it seems. It may sound extraordinary when it comes to the importance of the document and the whole process of obtaining one, but if you focus on which documents you need and how to prepare them, you're on a good path to obtaining a new passport!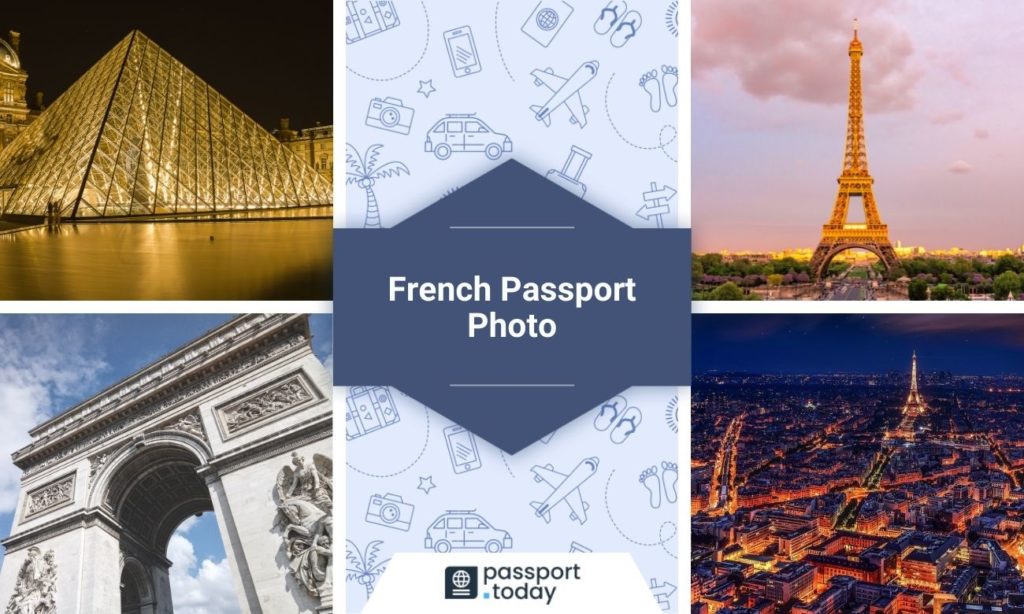 French passport photo – requirements
When it comes to a French passport there are a few things you need to provide like an ID card, proof of payment of fee, your current address, etc. Another document you need to submit is also a French passport photo that meets the official requirements.
French passport photo size
Speaking of passport photos, size is the most important aspect you should pay attention to. The photograph should be in the size of 45mm x 35mm. Also, keep in mind that your passport photo cannot be older than 6 months.
Color and background
Your photograph has to be in color, so don't use any black and white filters. Background must be plain, without any patterns. Look for a light blue, white or grey setting.
Face expression and positioning
Sit straight and look into the camera lenses. Do not rotate or tilt your head. Your face has to be in the center of your photograph, between 30-36 mm. Keep your eyes open and your facial expression neutral – that means, you shouldn't smile at any point.
Clothing
The dress code is not specified, however, you should remove your jewelry (if it's big and bright), glasses, and headgear. If your religion doesn't allow you to take off your headwear, you don't have to do it.
Read other guides on passport photos
Make your photo at home – Passport photo instructions
If you're tired of going to a photo studio, we've got you covered. With Passport Photo Online, you don't have to leave your apartment! All you need is good lighting, plain background, and your phone. We will show you how to do a passport photo yourself, step by step.
Prepare yourself
Try to find a room in your apartment that is well lit. You don't want unwanted shadows on your picture! This is one of the causes that your photo can be rejected. Then, take a look at the requirements and apply them to your photo such as keeping a neutral facial expression and having a straight posture.
Snap the photo
Once you have set up everything and your camera is ready, ask your friend or relative to help you, but if there's no one nearby then you can use a tripod. Choose a spot where you want to stand or sit and then put your camera or mobile phone at least 1.5 meters away from you.
Upload and adjust the photo
Visit Passport Photo Online to get your photo adjusted so that it meets biometric standards. This is how it works:
Upload your ready picture.
AI (artificial intelligence) system will fix the background, crop, and adjust your picture to the requirements of a document you choose
Once the photo is adjusted, it will be sent to you via email where you can download and print it or have it sent to you via post
It just couldn't be easier! Save time and money today by using Passport Photo Online.