Is your regular passport out of date or you're applying for a new one? In these cases, a passport application process is ahead of you! There are a few documents you need to include when applying for a Spanish passport and of them is a Spanish passport photo. You have to know all the requirements so that your application will not be rejected. Continue reading to find out more!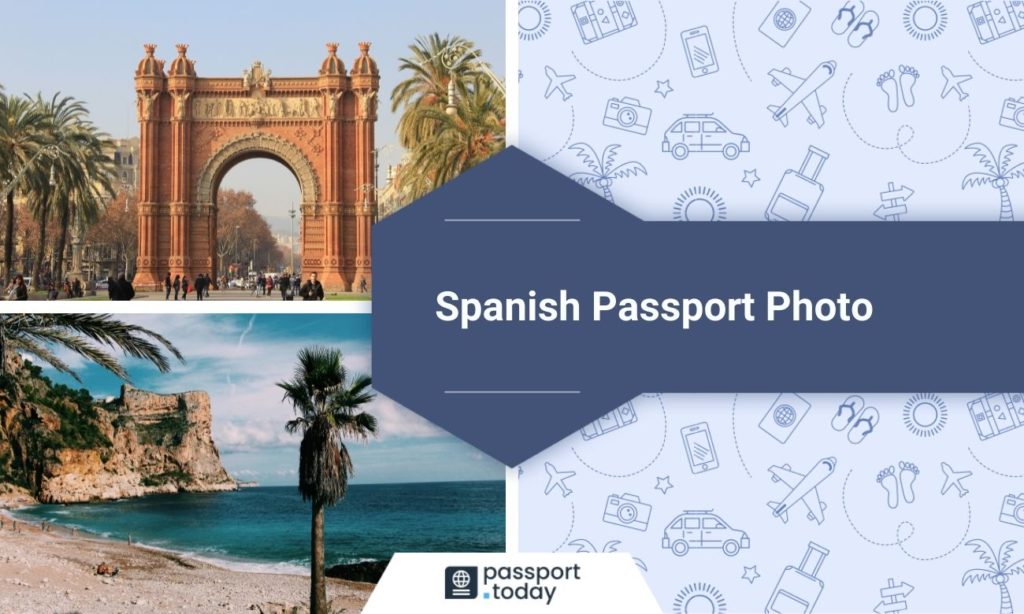 Spanish passport photo requirements
The Spanish passport photo you're going to include in your application will be used to identify you when traveling abroad. That's why it's important that you know what this picture should look like and what are the most common mistakes.
Avoid these things while taking a passport photo:
Colorful, bright clothing – try to stay as casual as possible when it comes to your outfit, don't wear anything like your job uniform or t-shirt with leopard print,
Frying pan and your hungry cat together in your background – as we mentioned before, a passport photo will represent your identity, so if you decide to make this picture yourself, find a plain, white wall with no objects, people or animals visible.
Old photo – you don't want to take a new passport photo so you decide to send the one you've made two years ago – our advice is not to do it, your photo cannot be older than 6 months!
Colors – stay away from black and white photos, they won't be accepted.
Wrong size and cropping – do not submit photos that have a bigger or smaller size than what is asked – they will not be accepted.
What should you focus on when it comes to Spanish passport photos:
Good lighting and white background;
Your photo has to be in color;
Keep your facial expression neutral with your eyes opened;
Don't wear glasses or headgear;
You have to send two passport photos with your application;
The size of the photo should be 40 x 30 mm;
Spanish passport photo at home
We are going to show you what aspects you should consider to make a perfect passport photo yourself without ever leaving your house!
Read other guides on passport photos
Find the right spot – background and lightning
Take some time to prepare your home photo studio. Firstly, focus on lightning – take advantage of natural sources of light and find a bright room. Don't use artificial light such as lamps, because it can cause unwanted shadows which should not be present on your passport photo. Regarding the background, it should be plain white. The best option at home would be to find a white wall with no scratches, holes or whatsoever.
Camera distance
Ask your friend to take a photo or if you are using a tripod, try to put it at least 1.5 meters away from you. Remember that your passport photo must be well-focused, high quality, and sharp.
(Don't) Smile!
As much as we may want to smile in a passport photo, we actually can't as it is not allowed, thus you should avoid it in a Spanish passport photo. Try to also focus your sight on the camera lens, sit straight, open your eyes and you're ready to go.
Clothing
There is no specific dress code for a passport photo, but as we mentioned above – avoid bright clothes and jewelry. Also, remember that you should not wear your glasses or hat except for certain reasons.
Adjusting a photo with Passport Photo Online
Once your photo is ready you can upload it on Passport Photo Online where it will be adjusted according to the official requirements. With the help of an artificial intelligence system, Passport Photo Online will create a perfect passport photo with the proper background and size.
When the photo is ready, it will be sent by email in a digital version. You can print it or upload it if the application process is done online. With Passport Photo Online, there's no way that something will go wrong. All it takes is a mobile phone, plain background, and good lightning. Take a photo and save time as well as money!