Despite the pandemic situation a lot of countries are deciding to reopen their borders to foreign citizens. If you're looking to get back to traveling around the world then the main document that you need to hold is a UK passport. By the way, to get your UK Passport you need to follow some requirements imposed by the government, such as submitting a photo that must meet specific biometric standards. If you want to have a broader view about the topic check this app Passport Photo Online and if you're specifically curious about what kind of requirement you need to comply with to have your perfect UK passport photo, I suggest you keep reading this article.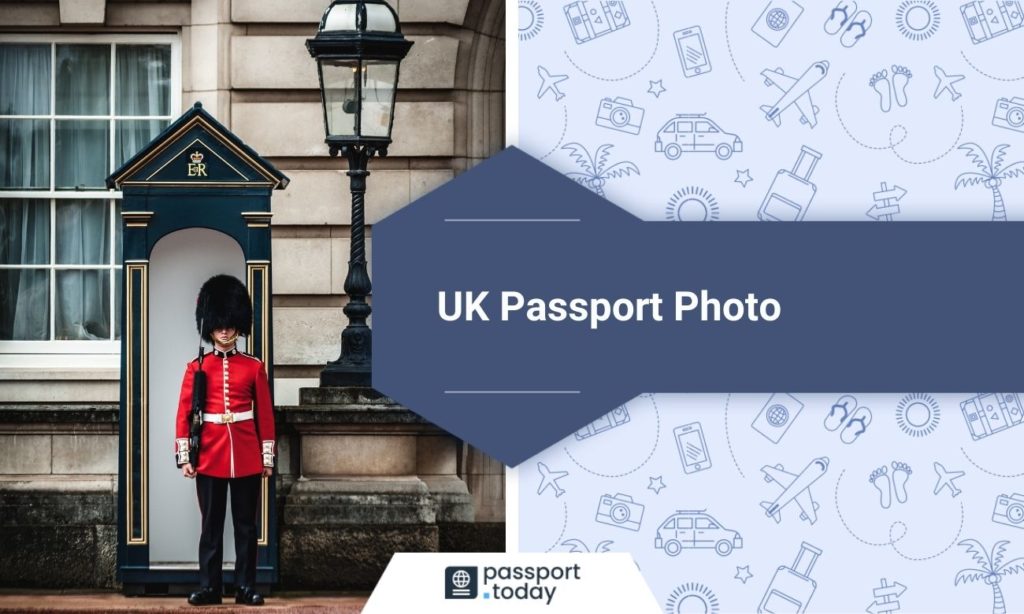 UK passport photo requirements
In this article, we will discuss every single aspect that you need to consider before submitting your UK passport application photos. Unfortunately, it happens sometimes that passport photos are rejected because of their non-compliance with biometric standards; that is why we are offering you a way to make this not happen and get your UK passport right on time, without any further delay. To be accepted, your photos must meet the following requirements:
Its size should be 45mm high x 35mm wide
Its digital form in pixel should be 600 dpi wide x 750 dpi high
The size of the digital file should minimum of 50KB and a maximum of 10MB
Two photos are required
It must be in color. Black and white photos are not valid
It should be recent; namely, the photo should have been shot no more than 6 months before its submission
Your head from the bottom of your chin to the top of your head should measure between 29mm and 34mm
The background should have a bright color, preferably white or light grey
Avoid the "red-eye" effect
The subject of the photo should always look straight at the camera as well as always be centered
It is not allowed to smile in a UK passport photo
Read other guides on passport photos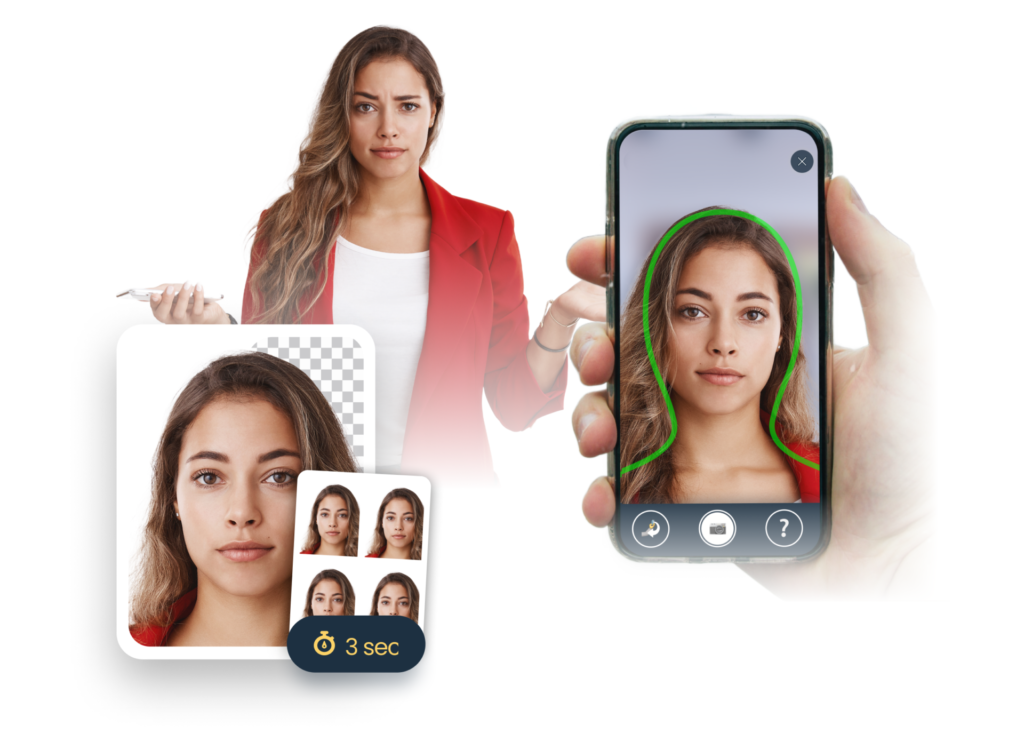 Posing
After this brief bullet list summary, let's get to the point and discuss how you should pose in your UK passport photo:
Basically, in your UK passport photo, you should always remember to keep a straight posture and try not to rotate your body since a forward position is required.
Keep a neutral facial expression and do not smile. Specifically, make sure your mouth is closed and your teeth are not visible, then be sure that your eyes are wide open.
Don't forget to look directly forward to the camera lens. It is not allowed to look sideways.
Dress code
Even if there is not a specific dress code for UK passport photos, you are expected to wear casual clothes and look natural.
You can find further detailed information below:
Preferably, try to restrict the use of jewelry, accessories, or any kind of gadgets. These are allowed as long as they are not covering your face or creating glares on it
You can choose the hairstyle that you prefer, just remember that your entire face should be perfectly visible
You cannot wear headcovers unless it's for medical or religious reasons.
You cannot wear sunglasses. Only prescription glasses are allowed.
How can I shoot my UK passport photo at home?
Once you are aware of what biometric standards a UK passport photo requires you, let's discuss how specifically you can take your passport photos by yourself.
Photos backgrounds are very important. Try to find a bright and plain background. A white wall would be acceptable, while backgrounds with patterns will be immediately rejected. Remember that neither people nor objects can be visible in your photo's backgrounds.
We suggest you go to a natural lightened room for taking your photos since your face should be evenly illuminated. The use of flash is not advised since it can create glares or black points on your face and eventually determine the unacceptance of your photos. Instead, a professional lamp can be useful and prevent you from making these mistakes.
As we said previously, you are not allowed to smile in your UK passport photos nor do any kind of facial expression. Our advice is to keep a neutral expression and relax your facial muscles. Remember to keep your eyes wide open and your mouth closed.
Now that you know everything about how to pose, let's discuss the positions that your camera should maintain while snapping your photo. There is no specific requirement on the type of camera you should have; in fact, you can use a professional camera whether you have it or just use your mobile phone's external camera. An internal camera is not good to accomplish this specific goal since usually internal cameras don't provide high-quality photos and, moreover, it is very difficult to meet all the size requirements when taking a selfie. Therefore, our best device is to set the camera at least 1 meter away from you. By doing this you can make sure that the upper part of your shoulders, your neck, and your whole face are visible.
Once everything is done, all you have to do is rely on the passport photo tool. Thanks to its artificial intelligence it will manage to adjust your photos within a few minutes. By the end of the process, you will be sure that all the specific passport requirements of the country you are applying for will be met.
Passport Photo Online: UK passport photos within 3 seconds
Trust the process and let this smart passport photo tool work for you.
Passport Photo Online is a smart photo tool whose main purpose is to help its user to create the perfect passport photos thanks to its new technological software based on AI, namely the same software that governmental authorities use when it comes to checking whether the photos comply with all the requirements.
In brief, there are just three simple steps that you need to follow:
Click on the following link UK Passport Photo and upload the photo you have already taken and that still needs to be adjusted.
Wait for artificial intelligence to check on your photo. Within just a few minutes the software will adjust the lights, crop the photo, remove the background, correct the red-eye, and so on.
Once the software tells you that the entire process is completed it means that now your photo fully complies with the biometric standards. You will soon receive your photo via email and then you can decide to print it or download it, in the case you have to submit an online application.
What's easier? The software will work for and take care of you. Its main interest is to help you obtain your UK passport photo without wasting money or time. By using artificial intelligence, the Passport Photo Online service will guarantee you 100% acceptance.