Taking a photo and printing it is not a hard job to do. The problems arise usually with editing, or, this time, arranging photos to line up perfectly next to each other on a small piece of paper. It can be a tricky thing to do by yourself so we came up with a step-by-step guide to help you through the process and make it easy and fast.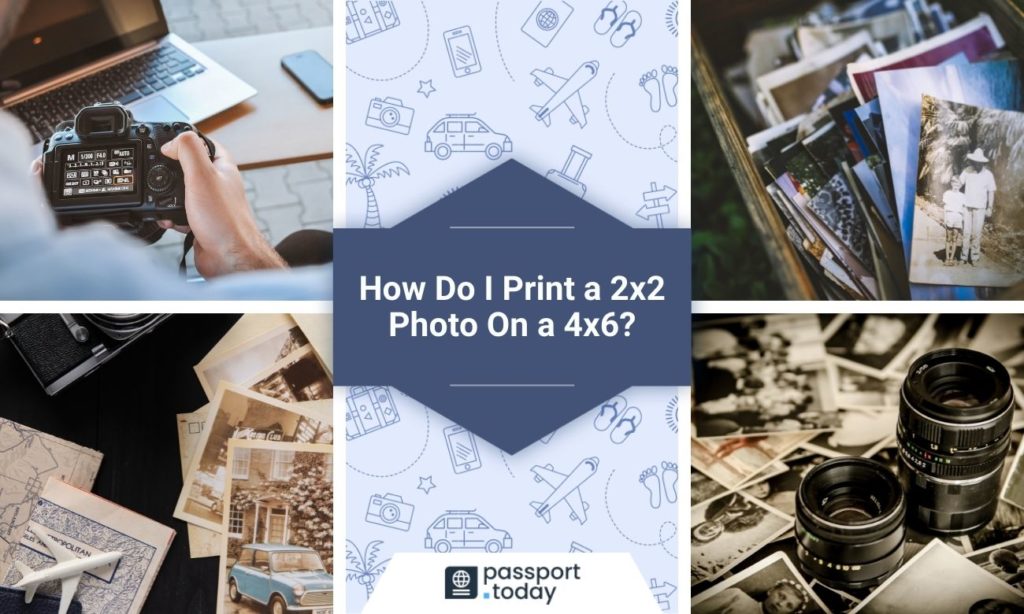 Where do we need a 2×2 photo?
Firstly we need to ask ourselves why do we need a 2×2 inches (51x51mm) photo. Usually, this size of pictures corresponds to some regulations we might need to follow. Photos that are 2×2 inches in size can be found needed in a variety of places. In the United States, this type of photo is especially required while in the process of obtaining certain legal documents such as for example, a passport.
If your photograph is supposed to be for a legal document such as a passport make sure to check all the regulations you need to follow on the State Department's website.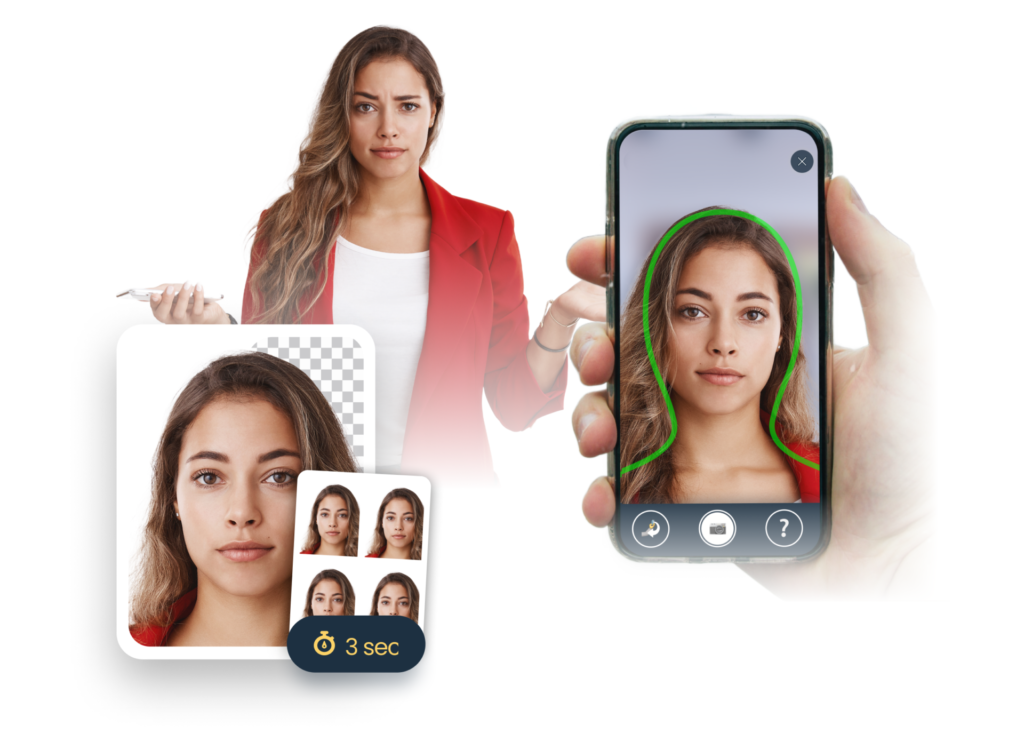 Why print a 2×2 on 4×6?
When it comes to getting 2×2 pictures done and printed there can be a lot of complications involved. These types of photos come with their own regulations which make the process slightly more difficult than it might seem. You might need to visit a photography studio or a store and there it can get very expensive because these types of places usually offer a package deal – they'll take your photos for you, edit them and print them.
Using this hack you can not only save money but also time. By printing a 2×2 photo on a 4×6 canvas you can put more photos next to each other and have more for less! 4×6 sizes usually come cheaper because they usually only include the printing price. You can save upwards of $7 and a lot of time that would be spent in lines.
How to take a 2×2 photo and edit it on a 4×6 background
As mentioned before, taking a 2×2 photo can be a tricky thing. If you don't feel like visiting a professional simply to have one picture taken then this guide is for you.
Depending on why you're taking the photo, there are a few regulations to follow. Generally, you can't do wrong with having a neutral background – an off-white color would be perfect, preferably a white wall or even a white sheet behind you. Most, if not all, documents will require you to show your whole face, not obstructed by anything whatsoever. The best thing to do would be dressing and styling your hair in your everyday fashion so that the picture looks 100% like you and is natural.
Aside from the broad rules to taking a 2×2 legal document photo, a passport photo requires you to have your picture taken within the last 6 months – which means the more recent, the better. You also can't wear glasses, jewelry, or electronic devices in the photo. Make sure to check out other regulations before proceeding on that journey as a lot of pictures tend to get rejected for omitting the rules.
Putting a 2×2 photo on a 4×6 background can be a little tricky. While editing manually you might need some basic editing knowledge as well as some tools. If you want an easy way out that is going to save you some time and help you get your photos as perfect as possible.
A step-by-step on printing 2×2 on 4×6
Research regulations for the photo that you need
Take your photo following those requirements
Edit your photo
Align your photo on a 4×6 canvas manually, or save some time and energy and use the online tool.
Save your file
Get printing! Remember that, usually, with a 2×2 photo your paper should be photo-quality, and matte or glossy, and your printer should print in color
Where to print your photos?
There are a lot of options when it comes to where to print your 2×2 photo on a 4×6 background. Generally, you have three main areas in which you can go – home printing, in-store printing, or online printing. Every one of these comes with advantages and disadvantages that our guide summed up for you.
Home printing is a great option for those in possession of a color printer. Here you only have to buy some photo quality paper that is either matte or glossy, save your file and get printing. This option doesn't take much time or resources but it's limited only to people with the printing device.
If you don't have a printer then you can choose one of two options – in-store printing or online printing. In-store printing takes a little longer as you need to actually leave your house, get to the store and, probably, wait in line. While you're probably going to be able to receive some professional advice there, that same thing goes for online printing where the process can take you step-by-step. Online options are usually quicker and more on the comfortable side, as you don't have to go out and spend more time on the printing than you should have to. While in-store you can get your photos pretty cheap – that's why we're printing them on a 4×6 inches canvas, to save some money – online printing is slightly more expensive because it usually involves costs of delivery. You can sometimes choose store pickup, though, and that is guaranteed to be cheaper.
Your go-to list in printing photos
Some online options:
Passport-Photo Online (passport-photo.online) – with a great variety of helpful articles and guides, this option provides a safe and foolproof way to print photos online
PhotoAid (photoaid.com) – with amazing price deals, this option helps in creating your prints in close to no time
Make Passport Photo (makepassportphoto.com) – a good option with many delivery choices
Some in-store options:
Walmart – for as low as 25c
Walgeens – for as low as 35c
Target – for as low as 5c
Everything you need to remember about printing 2×2 on 4×6
Summing up the article, there are a few things you need to remember about printing a 2×2 inches photo on a 4×6 inches background. We put them together in a small list that you can check out whenever you might want.
Remember why you need a 2×2 photo and check out the regulations that such a photo has to follow.
Choose your printing option – you can either print online, in-store, or at home.
If you're printing at home, remember to buy photo-quality paper at your local stationery store.
Edit your photos on the canvas manually or use a helpful tool.
Make sure your photo is good quality and get printing.
FAQs
Where can I print a 2×2 photo on 4×6 paper?
You can print your 2×2 photos on 4×6 paper either at home, online or in-store. Above you can find a list of the best places to visit in case you don't have a printer. In need of a fast lane? Print online. In need of a cheaper lane? Print in-store or choose pick-up options while online printing.
Which best editing tools to use while printing a 2×2 photo on 4×6 paper?
Printing a 2×2 photo on 4×6 paper can be a bit of a tricky thing to do. You can try doing so manually with the help of some editing tools or, by saving yourself time.