How to take a photo of a passport and other documents without leaving home? You can apply for an ID card, passport and other documents online. However, there has always been a problem with photos, which are necessary with such documents. We often went to a professional photographer and took a picture, with which we were not always satisfied. In some situations, it is difficult for people who are running out of ID or other documents to have their picture taken with a professional. Apart from saving your time, you're bound to save your money too! Need passport photos for documents? Now you can do it with a dedicated app!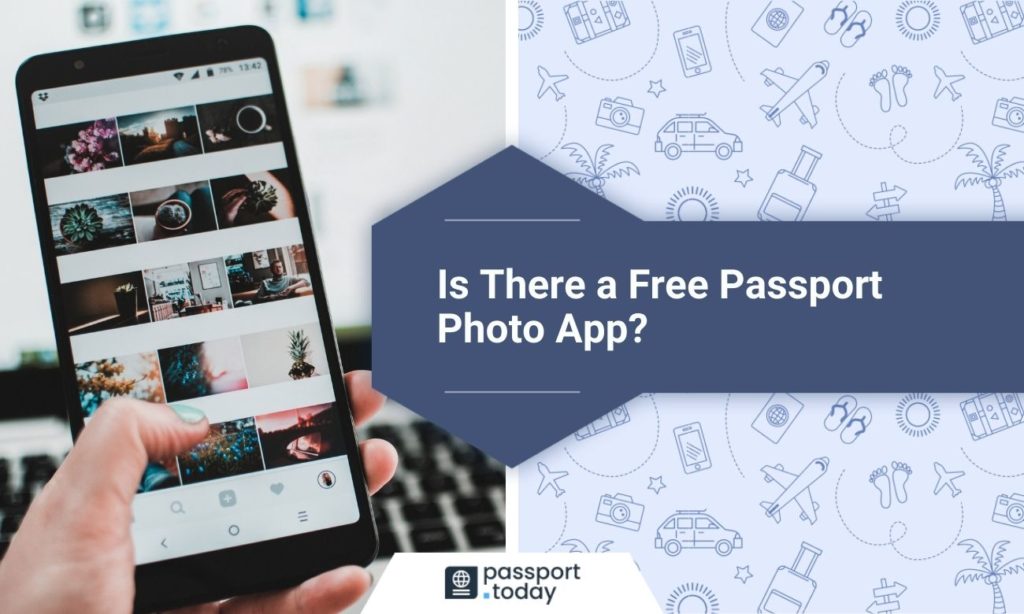 "Free app" vs paid passport photo apps?
Market-available photo apps allow you to take pictures in the most commonly recognized formats. They come with the normal editing tools as well as helpful tips for more inexperienced users. You could plug your device straight into a printer, enabling you to print photos immediately.
Many apps are free to download but come with in-app purchases. Downloading them could be free of any charges, however, you can't finalize it without paying various fees. Especially, if you crave to tweak your passport photo, and comply with the requirements (which is super important!).
Which passport photo app should I use?
The demand for a biometric passport photo is steadily growing, mainly due to the targeted operation of market-available apps according to the criteria followed by the widest variety of countries. Now you can get the finest passport photo all by yourself. In the vast majority, it's not free of any charges. Still, it can be economical and intriguing to obtain a tailored passport photo without arranging professional photographers. In addition, each of them offers several functionalities e.g. background removal or online editing tools.
Your own passport photo is at your fingertips with a dedicated photo app. Although the operation of each of them may seem similar, it is worthwhile to know the operating principles of passport photo apps so that you can get the best result. It is not only linked to smart background removal but a number of other benefits that will give you the opportunity to get a proper passport photo. We have compiled a list of the best passport photo apps and their benefits you may be fond of.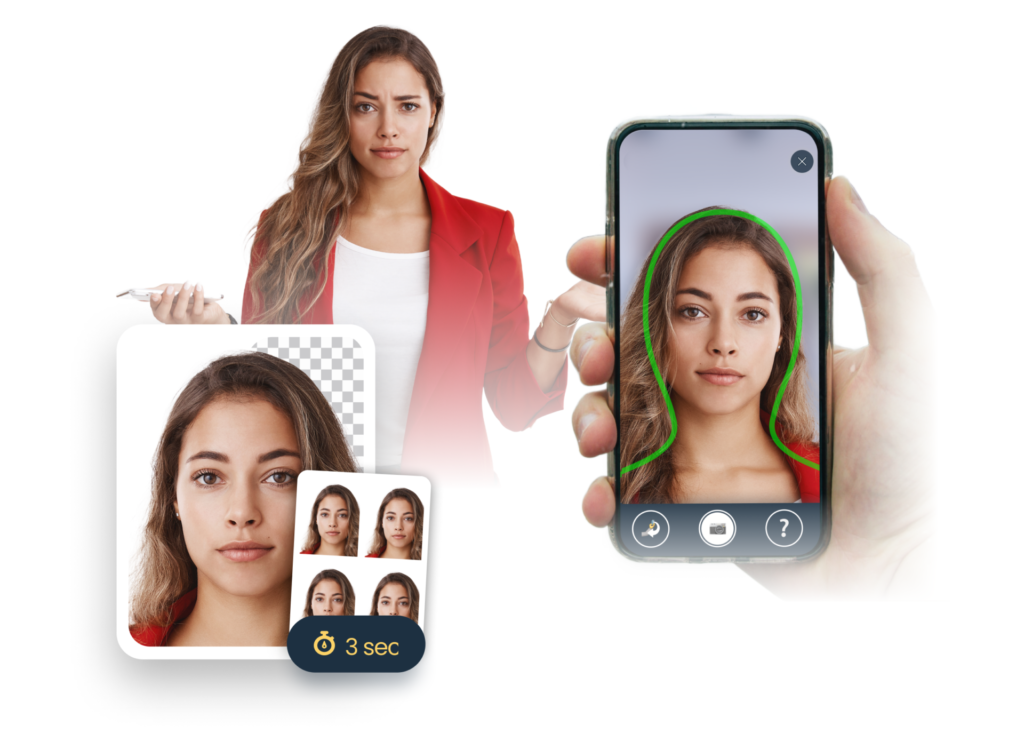 PhotoAiD: US Passport Photo Booth App
PhotoAiD is a photo app that allows you to take various kinds of photos for your most important documents. Whether you are interested in the said passport photo, driving license photo, or ID photo, all dimensions requirements will be considered by default. Thanks to this application, you can ensure that the administrative and official sides' required proportions will always be met.
The application is also compatible with the requirements of other countries, so getting visa photos to China, or Russia or any other country will also pose a problem. You can easily crop passport photo size and get effective image editor tools too. Everything is user-friendly so don't bother yourself with a lack of manual skills. Another perk is that you can save, print or email your favorite passport photo with one click. This passport photo editor is just for 6.95 $!
Passport Size Photo Maker: Smart Passport Photo App
Passport Size Photo Maker is another biometric passport photo app worth your attention. Here you will also find the option to choose the country you are interested in so that the requirements are being adapted to you. In other words, the dimensions of passport and visa photos in a given country often do not coincide with the country you intend to go to or in which you are currently staying.
This passport photo app does not allow you to proceed with a free version (only a free trial), and you get full access by paying a flat rate (one-time payment) and get it for 39.95 $.
BioID: free passport photo app
If you still search for a completely free app and set aside photo editing apps, BioID may meet your expectations. This passport photo maker allows you to crop pictures and maintain basic quality check steps to get proper passport photos and maintain the primary government's passport photo specs. You can set up country requirements, but it is not feasible to work on image editing tools. Moreover, this passport photo creator requires you to sign up to use it.
Get "more for less" or "less for more"?
When seeking a tailor-made biometric passport photo app, you should realize first what kind of functionalities are essential to you. Remember that professional photographers select "one from the best" passport photos. Many of us don't feel comfortable in front of a camera in public, and we don't get sufficient trials due to the lack of time-limiting a person's facial features. If you crave to take a favorite passport photo, just navigate your google play store and download the app, which enables you to get a glamorous look thanks to various editing features. Change your home into a maker studio and enjoy your passport photo without leaving a room!
FAQ
What are the best free passport photo tools?
If you want to try free passport photo tools, you should consider BioID, makepassportphoto.com and persofoto. If you make up your mind to chase paid apps, you can easily switch to the second choice and get your passport photo to a new level.
Are passport photo apps free to download?
Most of the passport photo apps are free to download. The vast majority of them require in-app purchases or fixed rates to be made before using it or once you get your tailor-made photo.
Can I use passport photo apps for visa photos too?
Yes. A passport photo maker is a tool, which helps you take printable passport or visa photos, but not limited to them too! You can create your own photo studio using a mobile phone to save money, and get the most needed pictures in bulk!
How much is a passport photo app?
The price usually depends on the service provided and default features. If you search for a passport photo maker, which will help you to get proper and well-tailored passport photos, you should definitely consider paid apps to achieve the best results.
Which passport app is the best for me?
If you want to learn more about the best market-available passport photo apps, you can compare all of them and then decide. With this article, you're bound to find the best passport photo app for yourself!