You're in Philadelphia, trying to locate a perfect place to grab a new passport photo needed for the passport application. Does that sound familiar? If the answer is yes, then we're here to assist.
In this blog post, we'll discuss every place you should consider when trying to get passport photos in Philadelphia. We'll cover every type of business that will cater to your needs and offer passport photo services.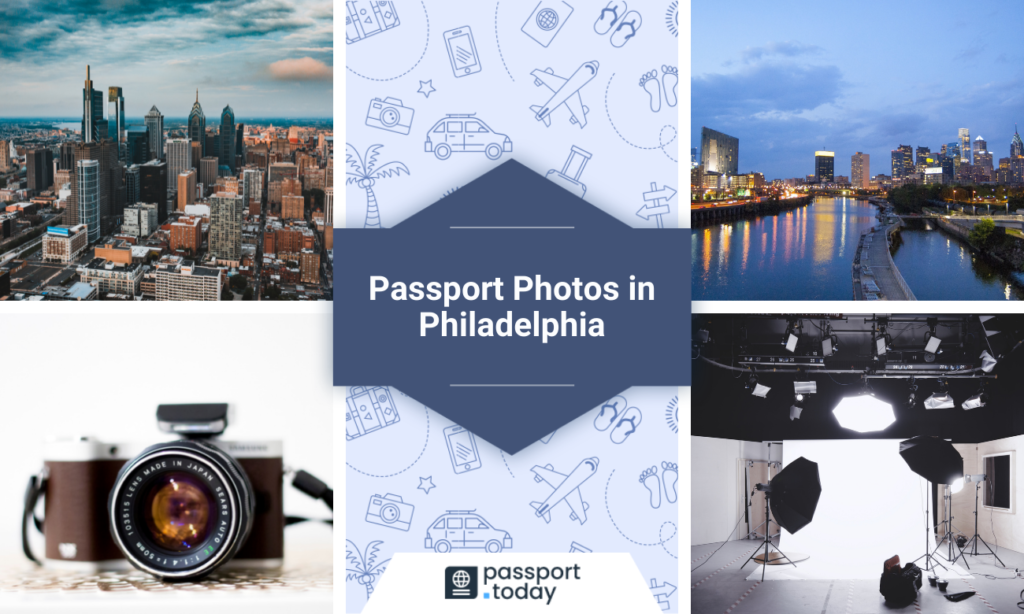 U.S. Passport Style Photos in Philadelphia
Such a key part of the passport application as the passport picture is something you might be interested in taking care of immediately. Luckily, it will be available in a plethora of places in Philadelphia, as passport photo service is, as you'll soon find out, a fairly common offer.
Indeed, many different places will stand ready to deliver the passport photo you need so much, so you can stop worrying. Postal facilities will gladly help in that regard, as well as pharmacies and drug stores. What's more, besides the obvious choice of photo studios, some general stores and even shipping companies will be of service and assist you with your new passport photos.
Post offices
Photo studios
CVS, Rite Aid and Walgreens Pharmacies
General stores like Target or Walmart
FedEx and UPS shipping
Passport photos in Philadelphia at post offices
First of all, consider going to a local postal facility as they are not only a place where you can file a passport application but take a photo as well. Ask about the service and, chances are, you will be able to breathe a sigh of relief. You'll have your passport photo compliant with all the U.S. passport photo requirements in under an hour.
So when you're in Philly, you can choose from tens of post offices scattered all around town and the vast majority of them will help you out with passport photos. How about the facility at 2001 E Willard Street in Harrogate or the one on 1602 Frankford Avenue that's a bit further south? You can also try your luck with one of many located along Chestnut Street.
Read other guides on passport photos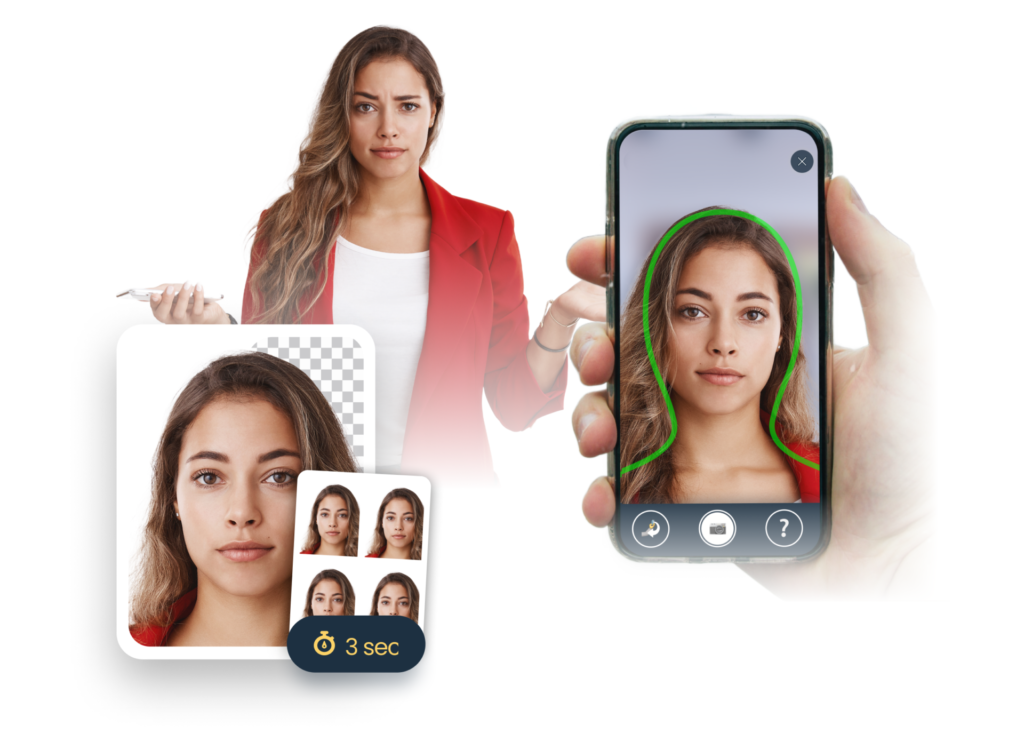 Passport photos in Philadelphia at pharmacies & drug stores
Another place you can try your luck is a pharmacy, as some of those offer passport photo services as well as post offices. It can be quite a convenient solution since such facilities can be found around every other corner and once you're done there you can head straight to a Philadelphia passport agency to get on with the application.
CVS, Walgreens and Rite Aid facilities are the ones you should be looking for as these are the ones who have decided to add sufficient services to get you a valid photo for your passport.
It is also a good thing that you should find their drug stores fairly easily as they're a common sight across the entire country.
If you're from northern Philadelphia then how about the Walgreens facility at 8828 Frankford Avenue? Maybe the one on 4201 N Broad Street is more your speed? If, however, you're okay with paying a visit to the city center then you're in luck because you'll find numerous CVS, Rite Aid and Walgreens drug stores pretty much wherever you look.
There are three of them just a bit southeast of the City Hall around Walnut and Chestnut Streets.
Passport photos in Philadelphia at general stores
One more place you can try when attempting to get your hands on some brand new passport photos is a general store. Perhaps not the most obvious choice, some of them, like Walmart or Target do offer to take valid passport photos ready for the upcoming application.
So if you know of one of these stores in the neighborhood, you might as well head over there and ask about passport pictures. Even if you don't, however, you'll be able to find quite a number of them all around Philadelphia so you're good.
You'll be able to get a new passport picture in the Walmart Supercenter at 4301 Byberry Road, as well as in the one on 2200 Wheatsheaf Lane or 1675 South Christopher Columbus Boulevard.
Don't forget about Target stores, which will grant you an opportunity to take care of the passport picture matter while you're there. You'll find them, for instance, on 7162 Ridge Avenue in the north-western part of the city or at 1020 Broad Street near the Sprouts Farmers Market. Just walk in, ask about passport photos and you're likely to receive professional and friendly service.
Passport photos in Philadelphia at shipping companies
I bet you weren't exactly expecting that, but certain shipping companies have come to a conclusion that providing passport pictures may turn out to be a good bit of business after all. That's why companies like FedEx and UPS are good places to stop by before taking care of passport applications.
Consider the FedEx office situated at 1816 Spring Garden Street or 3535 Market Street on the other side of Schuylkill.
Don't forget about numerous UPS stores you'll find in Philadelphia, like the one just off the Delaware bank at 51 North 3rd Street or 1755 North 13th Street, just around the corner from Temple University.
Passport photos in Philadelphia at photo studios
Last but not least, you can sort out your passport photos by hiring a professional at a photo studio to take good care of the picture. All you need to do is find one of the studios, ask for the session and the photographer will make sure you walk out with valid passport pictures.
You'll be, then, glad to hear that there's a wide variety of studios to choose from in Philadelphia so just take a good look at the map and figure out which location would be best.
There's a very well-reviewed place you might fancy in the northern part of Philadelphia at 1916 Welsh Road.
If you're in the western parts of the city then perhaps the studio on 315 S Cedar Lane will sound appealing, or the one on 28 South 2nd Street if you'd like a more central location.
You might also be interested in:
Passport photos in Philadelphia – plenty of options
As you see, Philadelphia has a wealth of places where you can arrange an appointment for a passport photo that will pass muster when applying for a passport.
Post offices, pharmacies, general stores, shipping companies and photo studios will all do their best to sort out your passport photos and make sure you leave with a smile on your face and a passport photo in your hand.
FAQ
Where to get passport photos in Northeast Philadelphia?
If you're in northeast Philadelphia and looking for a new passport photo you should consider, for instance, Walgreens at 10000 Bustleton Avenue or a photo studio on 81 Cates Way. You'll get your passport photos there in no time.
Where to get passport photos in south Philadelphia?
If you're hanging around southern Philadelphia then you might be interested in visiting 413 South 2nd Street to get your passport pictures. There's also another one not far to the north on 2131 Cobbs Creek Parkway as well as a CVS facility on 6900 Lindbergh Boulevard where you should be able to take pictures for passport application purposes.
Where can I get passport photos near the city center in Philadelphia?
The good news is that there are a great many places offering photo services in the city center so you'll get your hands on a new passport photo soon.
You should consider the studio on 1238 Callowhill Street or the neighboring one on 340 North 12th Street. If not, how about various other photo services like the Walgreens facility at 1617 John F Kennedy Boulevard or a CVS photo office on 1046 Market Street? They'll all be able to give a picture complaint with all passport photo requirements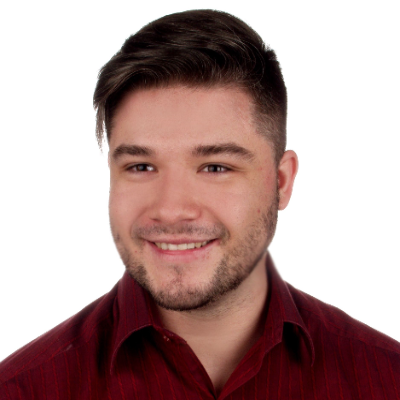 Graduated from the University of Warsaw, Michał, is a travel expert with an undying thirst for adventure and a writer at PhotoAiD. A self-proclaimed book and movie critic as well, he's always eager to visit to the most underrated or less popular travel destinations.