You've made your way to Los Angeles and while you're there, you're looking to get passport pictures for your passport application. Perhaps you live in LA but are uncertain what is the best location for such matters. If these situations sound familiar then you're in the right place.
Here, in this blog post, we'll cover places to get passport photos in Los Angeles, including all the facilities offering photo services. Armed with the information from this article, you will be ready to choose the most convenient place and take the photo in no time.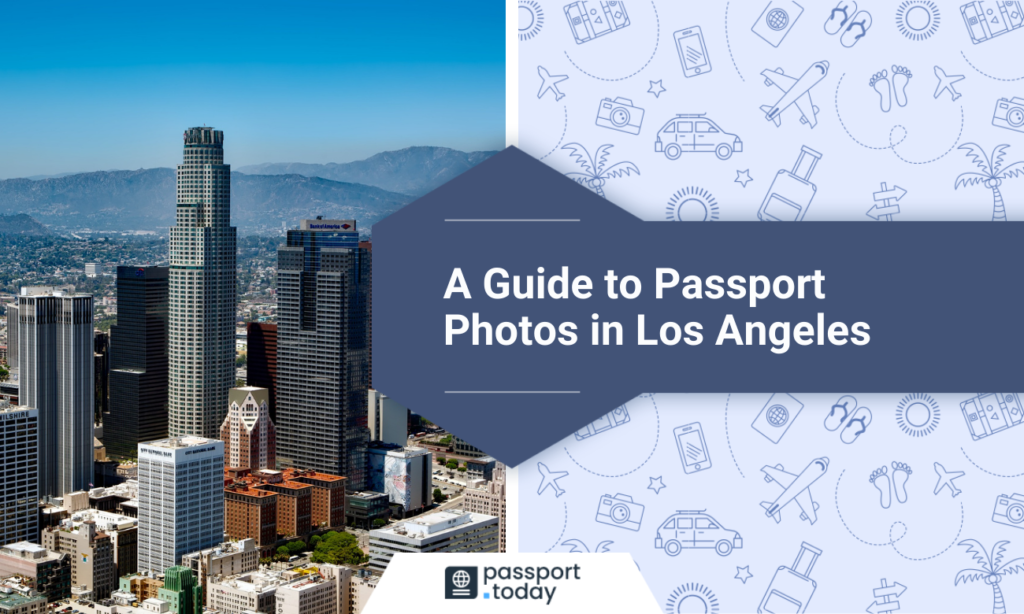 Passport photo services in LA
You will no doubt be glad to hear that Los Angeles houses tens of places that will gladly take care of your passport photo. Numerous services, even the ones you wouldn't consider to begin with, will cater to your needs, so you can rest easy.
Pharmacies
Drug stores
Shipping companies
General stores
Photo studios
All of these will get you your passport photos so you can, in that case, breathe a sigh of relief since you'll be able to find the perfect place for your next passport photo with no effort at all.
You might also be interested in:
Passport photos in LA post offices
One of the options you've got is post offices that accept passport applications. You should be able to find them on every other street, considering how large of a city Los Angeles is and how many postal facilities you can find there.
If you're closer to Playa Del Rey Beach, for example, you can head down to 7381 La Tijera Boulevard. You should be able to get passport pictures and other ID photos done there. Perhaps a facility further east on 975 South Atlantic Boulevard would be more to your liking?
The good news is that every district houses a number of postal facilities that should be ready to offer professional service and take photos for you.
Read other guides on passport photos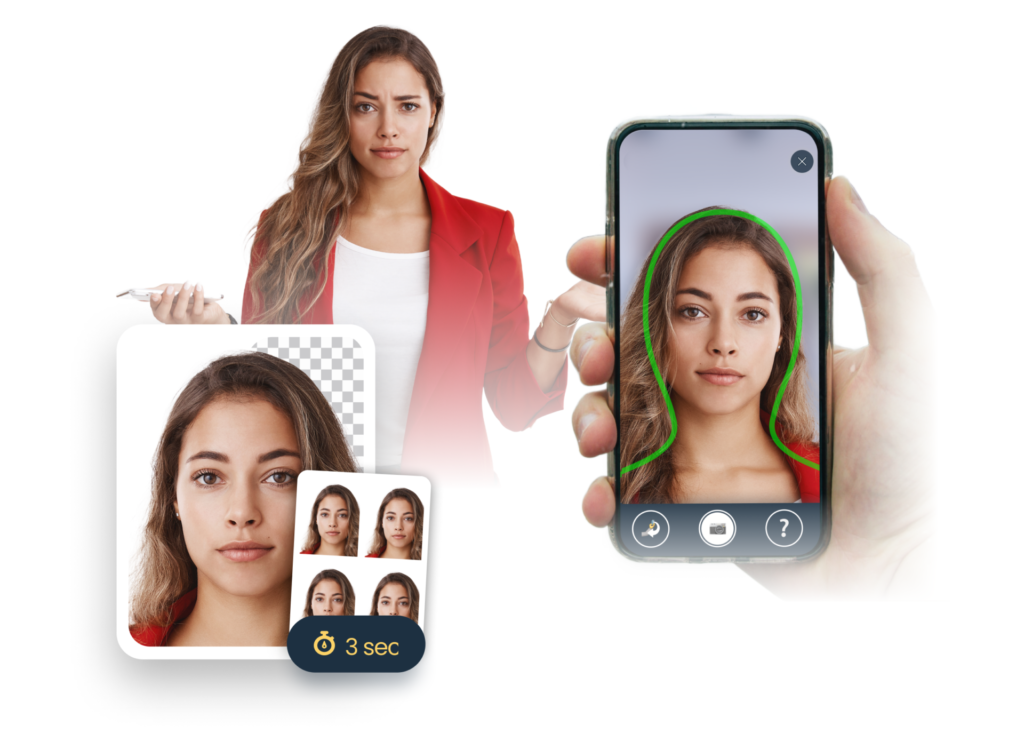 Passport photos in LA pharmacies & drug stores
What's more, you can try your luck at the local drug store facility and come out later with exactly what you came for. Some pharmacy chains like CVS, Rite Aid or Walgreens went the extra mile and added photo services to their offer, which might turn out to be an extremely convenient solution. After all, drug stores and pharmacies are a common sight in big cities.
You might head straight to 10407 Santa Monica Boulevard, where a Walgreens facility sits comfortably between Rancho Park and The Los Angeles Country Club, ready to give you your new photo for a small fee.
Perhaps a Rite Aid drug store at 4633 Santa Monica Boulevard, just north of Los Angeles City College sounds more like it? How about the place on 4044 Eagle Rock Boulevard in Glendale?
Don't forget that CVS pharmacies are at your disposal as well, so you might consider going to 20700 South Avalon Boulevard or 5176 Whittier Boulevard if a trip east sounds more appealing.
Passport photos in LA shipping companies
As we continue the trend of listing places you might not have expected to name photo service in their offer, we now move to shipping companies and more specifically, FedEx and UPS.
Those two companies have decided to cater to the needs of people such as yourself and allowed their clients to take valid passport photos at some of their facilities. Thanks to them you'll be able to get the photo that will certainly come in handy when encountering identification services.
Locations you might find useful include UPS stores on 1379 West Park Western Drive, 115 North Wilmington Avenue as well as FedEx offices on 11819 Wilshire Boulevard near Topanga State Park or 5855 West Century Boulevard in the vicinity of the Los Angeles International Airport.
Remember, however, that perhaps the shipping company offering photo services might have an office even closer to your location and you'll be able to take photos for passports quicker.
Passport photos in LA General stores
To give you an even wider variety of places to choose from, here we are with another example of a place where you'll be able to get more photos compliant with passport photo requirements. Passport pictures will find their way to your pocket courtesy of Walmart.
You may be tempted to visit one of Walmart Supercenters in Los Angeles on 3250 Big Dalton Avenue or, if the western side of the city sounds more appealing, on 4651 Firestone Boulevard. There's also one on 7250 Carson Boulevard, just north of El Dorado Nature Center.
Please, be advised that there are a number of Walmarts between the two locations we've mentioned and you may find them even more convenient to walk to.
Passport photos at a photo studio
At last, we've arrived at the most obvious choice to issue a passport photo in Los Angeles. After all, you might consider a photography studio as the safest bet and the best way to ensure that instead of a photo booth you're being serviced by trained photographers with professional equipment.
You will find photo studios offering passport photo services all around Los Angeles, so you can rest easy and plan the visit at the nearest one.
Perhaps you might find the studio at 4935 McConnell Avenue, just outside Ballona Wetlands Ecological Reserve, a fitting place for a photo shoot? How about a well-reviewed studio on 1499 East 4th Street.
When you visit these studios as well as many others scattered across Los Angeles you can be sure you've left your passport picture in good hands.
Passport photo services in Los Angeles – summary
You will no doubt be glad to hear that should you live or find yourself in Los Angeles you'll be free to choose from a wide variety of places, all of them ready to take your passport photos.
Post offices, drug stores and pharmacies, shipping companies, general stores and professional photo studios will all stand ready to deliver a perfect passport picture that will help you get the passport application going.
FAQ
Where to get passport photos in Los Angeles?
You can get passport photos in a plethora of places in Los Angeles. Some post offices will allow you to take passport photos, as well as general stores such as Walmart, where you'll be able to find a place to take the photo.
FedEx and UPS facilities, along with CVS, Rite Aid and Walgreens pharmacies and drug stores will do as well.
What are the best places in Los Angeles for passport photos?
If by "the best" you mean the most convenient, then you will certainly be glad to hear that local post offices can arrange photos for passport-related matters. If there's a Walgreens, Rite Aid or CVS pharmacy in the neighborhood then you can take the photo there as well.
The best-reviewed, however, are photo studios you can find all around Los Angeles. The one on 3650 N Eagle Rock Boulevard can boast a 5-star rating on Google Maps, but you might also be tempted to visit others on 1048 Santee Street or 1024 South Santee Street.
Where to get passport photos in west Los Angeles?
If you're looking for passport photos in western Los Angeles you can try a photo studio on 222 Pacific Coast Highway or the one on 1267 Sartori Avenue.
There's a post office on 2130 East Mariposa Avenue, as well as a number of pharmacies such as Walgreens on 3331 West Century Boulevard, for instance. You'll be able to get a passport photo with ease.
Where to get passport photos in east Los Angeles?
If you're looking for a passport photo around the eastern parts of Los Angeles consider heading to the intersection of Garvey and Garfield Avenues. There, you'll find a photo studio on 123 E Garvey Avenue, with another one just around the corner at 123 South Lincoln Avenue.
There's a CVS facility not far south on 313 South Garfield Avenue where you'll get your passport photo taken care of.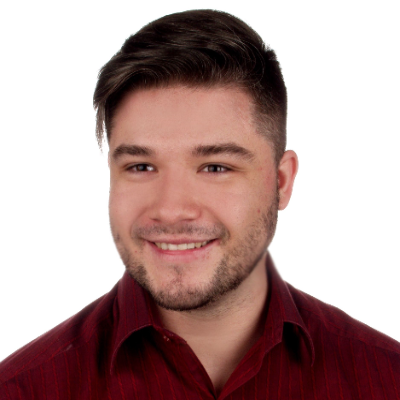 Graduated from the University of Warsaw, Michał, is a travel expert with an undying thirst for adventure and a writer at PhotoAiD. A self-proclaimed book and movie critic as well, he's always eager to visit to the most underrated or less popular travel destinations.