If you need a new passport photo, one of the most convenient and best ways to get it is through online services. Digitalisation brought over a lot of methods to make our lives easier – one of them being in the passport photo field. Nowadays you can not only edit your photo online but also learn and use help in how to take it and later get it printed and delivered straight to your door! Read our article to find out how to get your passport photos online – easier, faster, cheaper.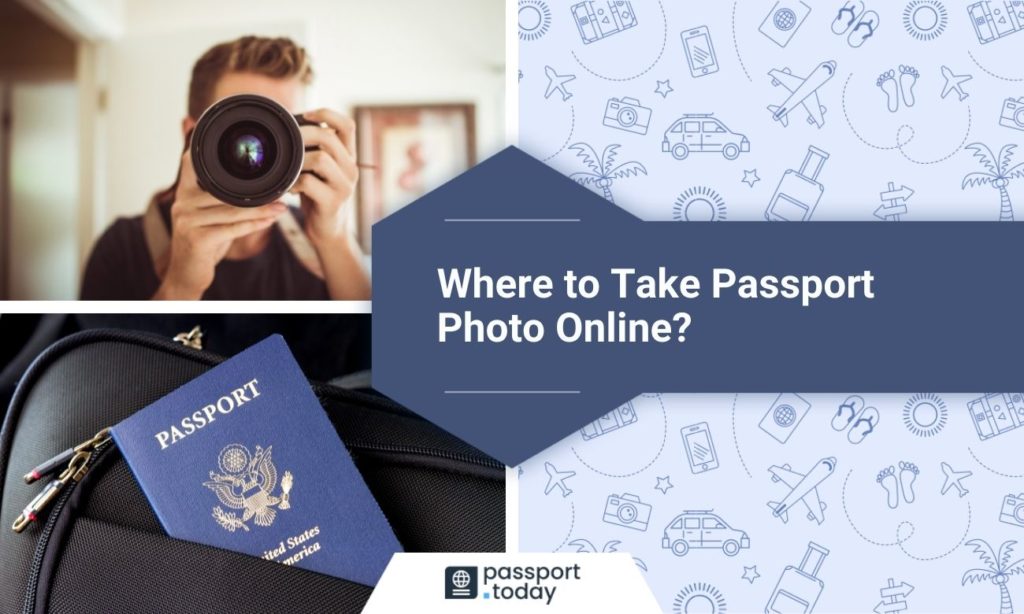 Where to take your passport photo online?
There are more than a lot of online passport photo services available on the market today. To know which one is the right one for you, we've summed up some of the more popular ones and their pros and cons in a little guide below.
Passport Photo Online
Passport Photo Online is a great tool on the market. It uses Artificial Intelligence to help you create the best passport photo you can. It comes in the form of a website and a phone app so you can use it freely even without access to a computer. You can choose from two delivery options: either home delivery or online delivery of digital copies (which happens within seconds). Passport Photo Online has also been featured in magazines such as Forbes and National Geographic for their work in the passport-taking world.
When you upload your photo, the AI system checks it first and later lets you make all the necessary changes – you don't even need a proper background as the app will take care of that for you. There you can also check all the necessary passport photo criteria and compare your photo with them. You also get to have your picture verified additionally by an expert.
Read other guides on passport photos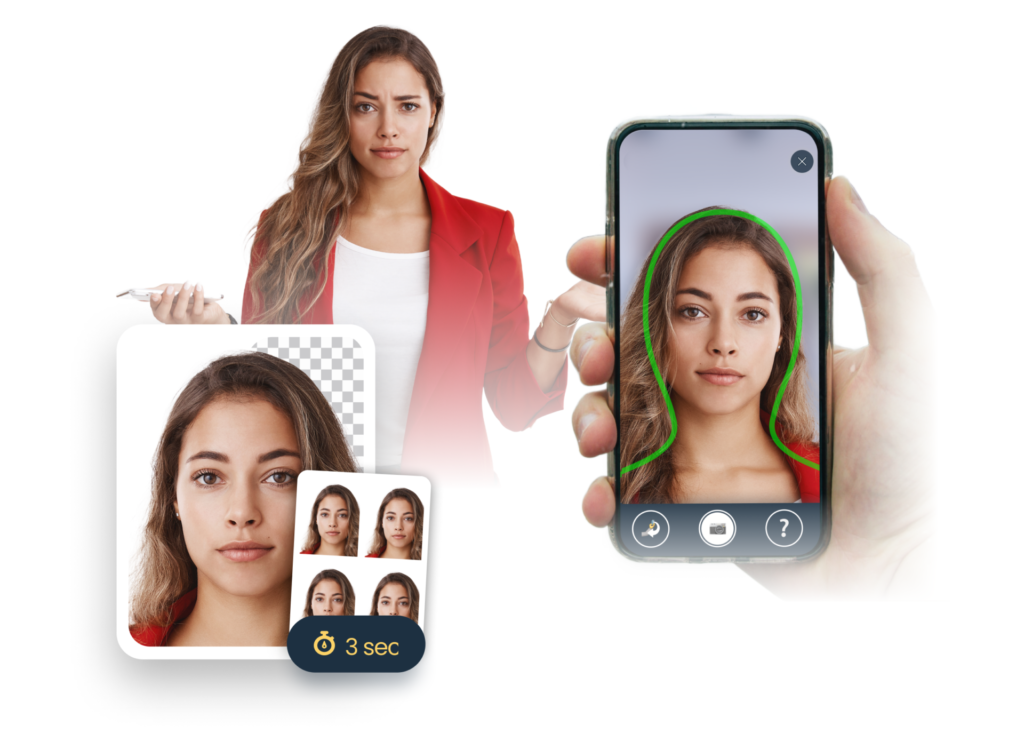 123PassportPhoto
123PassportPhoto is an easy-to-use online tool that helps with creating passport photos quickly and efficiently. The whole process takes around (literally) 5 seconds and the website is very intuitive. In the end, you get two versions of your photo – printable and online. The printable one comes with clear instructions on printing. They don't offer much information on passport photo rules and regulations and, instead, opt for a more general guide.
Another great thing about 123PassportPhoto is that they don't store your photos in their database, opting for a privacy policy that makes them delete them in approximately 30 minutes.
Passport Photo Creator
This app works solemnly for IOS devices and is limited in a way that has you go and pick up your photo from Walgreens. Passport Photo Creator works by uploading your photos to their app and letting it process them for at least an hour before being able to pick them up from a store. They use Biometric technology and compliance checks, making double and even triple sure that your photos are correct. This app offers a great and full guide on passport photo taking, including tips on making the process go smoother and mistakes to avoid.
The one thing that doesn't sit right with Passport Photo Creator, despite many great tools that the app offers, is the lack of a background corrector which many other websites and such offer. This means that the background is the one thing you need to take into consideration while taking your passport photo.
Passport Photo Creator informs its user of the mistakes that they might've made with the passport photo and lets them correct them. As online photo tools come, this one app is actually quite expensive (price close to $15).
Make Passport Photo
This website is rather popular when it comes to online passport photo taking. It's easy to use and the design is rather user-friendly all together. They offer the background eraser that is one of the main reasons that people look for an online tool to help them take their passport photos. Also, they have more than a few delivery options, including one of express shipping that allows the user to get their print copies in no time.
Using AI technology, Make Passport Photo is a great tool on the market. It also offers a detailed guide on how to take your passport photo, as well as a great FAQs section that allows the user to check and make sure if they did everything correctly.
When it comes to prices, Make Passport Photo is a bit more on the expensive side (the price of almost $15).
The pros and cons of online passport photo taking
To make your task even easier, we've completed a list of all the pros and cons that appear when it comes to online passport photo taking. Read along and find out.
Pros
You don't have to leave your house to take, edit, and print your passport photo
You can have full control over how your passport photo looks
Online passport photo taking is so comfortable that you can even do so from the comfort of your couch
The digitized process lets you look into what is needed to create a passport photo
These services are usually cheap (though the price does heavily depend on the delivery method you choose.
Cons
Not every single passport can have a photo that was taken online (for example the Canadian passport)
Sometimes software that market itself as passport photo services are merely photo cropping tools
You need to wait for delivery.
Online passport photo services summed up
As you can see, creating, editing, and printing your passport photos online isn't a hard task. You get provided with all of the necessary tools you might need and are often supported by additional technologies. This is a good option when you wouldn't like to leave your house as well as when you don't have the time/ability to take the traditional passport photo printing route.
FAQs
Can I print passport photos online?
Yes, you will be able to ask for a printout of your new passport picture and it will be either delivered to your house or you will be able to get the prints by store pick-up.
How long does online passport photo taking last?
The process shouldn't take more than 20 minutes in general. Count in that should you need home delivery or in-store pick-up you will have to wait up to two days for your pictures to come.