Were you planning on renewing your documents, but your own passport photos got rejected? Luckily for you, there's no need to worry. It is alright, because rejections by the passport office happen all the time, and there are solutions to this situation. In the blog post, you will learn what follows the passport application process after rejection, what you should do next, and what kinds of mistakes to avoid when updating the photo. In this short blog post you should be able to find answers to all the questions you might have and emerge way better prepared for the renewal process, so let's jump in.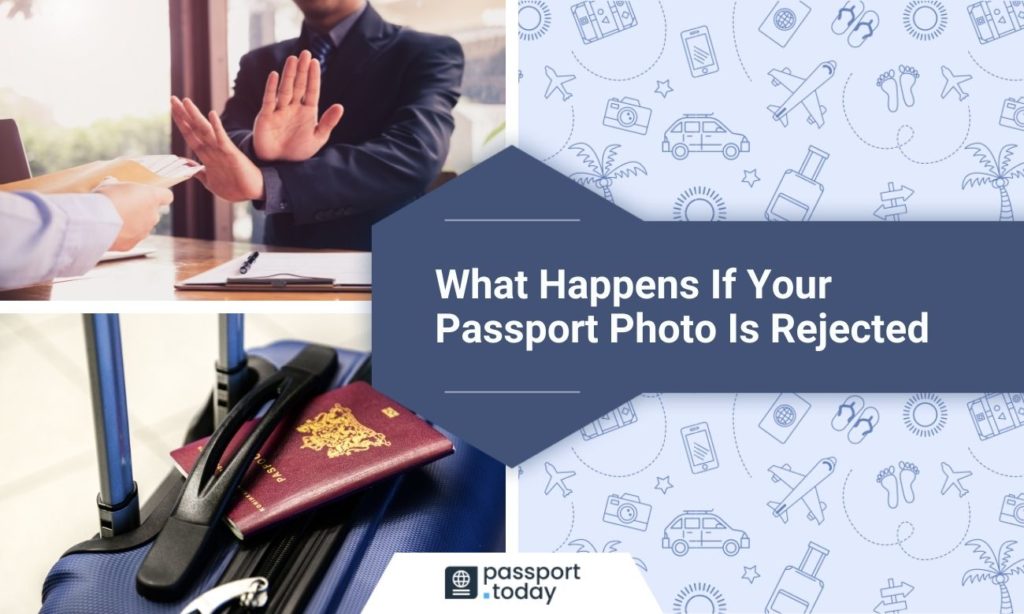 Passport photo was rejected – what should you do now?
Most important is that passport applicants know why the photo was rejected. Be on the lookout for a letter, as one should be arriving soon, explaining the reason for rejection. Inside you should find all the information necessary to rectify the one you sent earlier and submit a good image including your current appearance in full glory. Pay attention to details and you should be able to fix things in the near future. Bear in mind that when you're applying for a renewal of your passport, the whole process will stall until NPIC receives a valid photo. You will have up to 90 (ninety) days to send a correct photo, and it absolutely needs to follow the regulations to the T, so if you wish to resolve the matter as soon as possible, ensure you stick to all guidelines provided. Once you send or upload the right image and it manages to pass muster, you'll be on your way to getting your passport application or renewal completed.
As a useful sidenote, please remember to print the passport photography on photo quality paper. Glossy paper won't do, as ideally you should be using a dedicated photo paper.
Read other guides on passport photos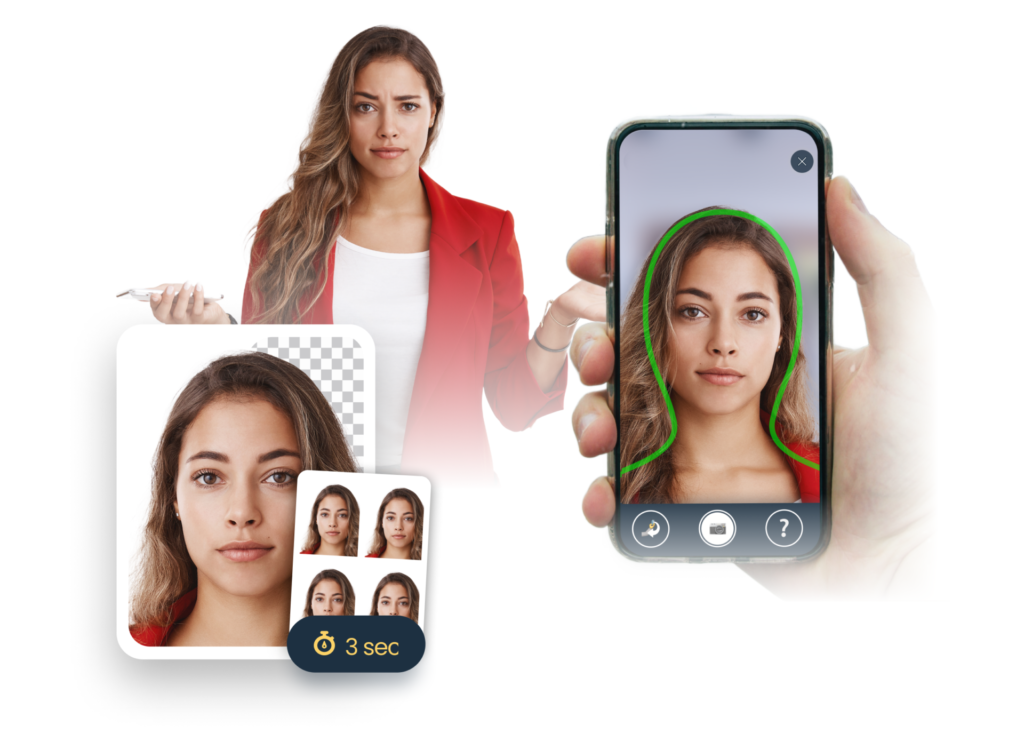 Rejected child passport photo
The situation with a child's passport photos is no different, so you'll have to figure out what was the reason for the passport agency's disapproval. A child's passport photo needs to follow similar rules as everyone else's, like a natural expression, for example, so be mindful of all the passport photo requirements. After you've received a letter explaining the rejection, you should follow the guidelines on how not to take a bad photo, take a new one that will satisfy the state department and send it back to get the passport application back on track.
If you feel like you need to know more about the application process about a child's passport photo, be sure to visit official, government internet sites for more information. That's the best way to brush up on the details of the application process.
Rejected infant passport photo
One useful thing that's worth mentioning is that an infant's photo, in contrast to children, can ignore one rule – their eyes do not have to be fully open. Apart from that, please follow official guidelines: Neutral expression, natural light, ideally a white background, no head covering unless it is for medical or religious purposes, no eyewear, etc. Find the best way to snap your baby's photo and send it via the post office.
As a side note, it is recommended to lay the baby on its back, on a white sheet, and then take the photo, as this is the most convenient setting in which an infant's photograph can be taken properly.
How to avoid passport photo rejection?
In short, do your homework. Be certain you have a clear idea on what rules need to be followed, what kind of setting is recommended and what attire would be most suitable for the photoshoot. There are better occasions for experimentation with your appearance, so this time just play it safe, and you will be fine. When in doubt, go ahead and search for more information on official guidelines available on governmental internet sites. You should be able to find them with ease and proceed with the passport application.
Top 5 common reasons for passport photo rejection
As we've said, snapping good, and most importantly, valid passport photos is no small task, as there are plenty of rules to follow, established by the US Department. The NPIC (National Passport Information Center) does come across as very strict in that matter, but since we're talking about important identification documents, perhaps it's for the better, right? Below you'll find the most common reasons for passport rejection and tips on how to avoid them. Pay close attention, as this knowledge might prove quite useful.
Smile
It's a very natural thing, perhaps the number one reason for rejections, and something we often do subconsciously when taking a photo. Smiling is allowed on passport photos, but don't overdo it, as passport applications will stall if the smile on the photo is too wide. A person is still supposed to remain somewhat neutral in terms of emotions conveyed in the photo, and your facial expression should reflect that. The bottom line is: You can show subtle signs of happiness, but we're talking real subtle. When you're traveling and you give a passport to review, security services need to have a good idea of what you look like in general, not how gorgeous your smile is.
Attire
You might be tempted to look the part, but be aware of the rules, as it would be easy to break them by mistake. Ensure your outfit does not violate any of them and you're not risking a future photo rejection. Also, if you choose to take advantage of photo services, they should be able to tell you if your attire will do or not.
Eyewear: If you've brought your new, fancy glasses for the photographer's, you should take them off, as passport photos are meant to be taken without them. Additionally, if you wear an eye patch for whatever reason, you might be asked to remove that as well. However, should you bring a signed statement from a doctor, explaining you need to wear glasses for medical reasons, you'll be free to leave them on, both glasses or eye patches. Perhaps you need glasses, because your eyes are sensitive to light? In such situations your eyewear can stay on, but then you will need the power of editing on your side, as the requirements state that there should be no reflections in your glasses. Luckily, most photo services should be able to take care of that for you.
Also be advised that any contact lenses that alter the color or shape of your eyes are also forbidden. The passport photograph is supposed to showcase your natural, current appearance, so if you do not possess lenses that don't alter your eyes' shape, be sure to visit an ophthalmologist, a big box store or maybe any of the drug stores near you. Purchase the ones that are transparent and you'll be alright.
Upper clothes: Next up, for your passport photos you should consider wearing a shirt with a buttoned-up collar. A neckline that is too deep may end up looking on the passport photo like you're wearing nothing at all, which will result in rejection. What's also worth noting is that camouflage clothes, uniforms or clothing resembling uniforms are prohibited. Keep that in mind, but truthfully, the casual clothes that you'd wear to any other occasion should be the best way to ensure we follow photo requirements.
Headwear: The general rule states that in a passport photo your whole head should be clearly visible, no hats, headphones or other devices or head covering allowed. However, as it often is in life, there are, of course, exceptions. If you provide sufficient documentation, stating that you use headwear for religious or medical reasons, you won't be asked to remove it for the photo. Applicants should also keep in mind that although jewellery is accepted on passport photos, it cannot affect the visibility of your face. It if does, you risk rejection, so make sure you either choose pieces that aren't too big and don't hide any features, or none at all.
Makeup
There is no rule against makeup, but be mindful that if the officials at the NPIC find it excessive, your new passport photo will be rejected. When preparing for the photo, I would advise that the moment you start questioning whether you've used too much makeup, is the moment you stop and correct it. Shiny, bright lips are definitely a no-go, as well as winged eyeliners, for instance. Should you opt for them, the application process will stall, because the photo will certainly get rejected. If you truly want to put on some makeup, the best way to succeed is subtlety. Neutral blushes are permitted, as well as the natural bronze color. Same goes for eyeshadows, which can remain, provided you stick to matte brown. We get it, you want to look good in your passport photo, as we all do, but your passport has to show your natural self for identification purposes.
Background
We all like beautiful backgrounds that bring another dimension to our photographs, but passport photos have very strict regulations in that regard. The general rule is that first of all, there should be no other object in the background for the photo to pass muster. That is not all, because, in fact, anything that casts a shadow can get our photo rejected.
The background has to be in uniform color, usually in white or slightly grey. Regardless if, for example, the color blue really accentuates your eyes, you'll have to stick with white or grey.
Last but not least, a passport photo has got to be well-lit. We're talking about natural light, mind you. This means no playing with shadows to highlight that magnificent jawline of yours or high cheekbones. We know you'd love to, but this time leave it be.
Size
A valid U.S. passport photo should be 2 x 2 inches (51mm x 51mm). It is important when submitting a passport photo to get the right size, otherwise, we risk rejection. Your head has got to be clearly visible, easily identifiable, with all of your characteristic features, such as scars or moles, unedited. On paper, the height of your full head on the photo should stay within 1 – 1,⅜ inches (25mm – 35mm) from the bottom of your chin to the top of your head. You're lucky, however, because most photo services should know exactly what to do and how to snap a perfect passport photo.
As you can see, there's no shortage of ways in which a passport photo can not meet the expectations from U.S. Department of State. If you wish to save money and not need a reshoot, pay close attention and don't risk the state department rejecting another, new photo.
If you stick to the photo requirements and don't make any of the aforementioned common reasons for rejection, you should be good. Remember to provide any necessary signed statements that will allow for some exceptions due to religious or medical reasons. I'm sure that if you know the rules you should end up with a satisfactory final product in the near future.
You might also be interested in:
What is the best place to take passport photos in the USA?
FAQ
What should I do if my passport photo gets rejected?
If your passport photo was rejected you should await further instructions from the agency. They will mail a letter explaining the reasons for rejection, along with any further instructions not to make the same mistake again. With their suggestions, the new picture should pass muster.
Why was my passport photo rejected?
It can be because of a variety of reasons. Perhaps the photo size is inappropriate, it wasn't taken in the past six months, or your smile was too wide. Maybe you forgot to bring a signed statement from a doctor, allowing you to use headwear? Passport photos can also be rejected because of mere, unwanted shadow. Be sure to familiarize yourself with the US department photo requirements before sending it to the passport office.
Could photos that were taken by myself be rejected?
Yes, they can, because passport photos need to be compliant with strict requirements set by the passport agency. If you lack the proper equipment to make an acceptable photo, it will be rejected. Natural light, white background and nothing to cast additional shadows, all of this you'll find at most photo services. If you wish to save money, taking your own passport photo online may be a good option as well.
Can an infant's passport picture get rejected?
Yes, of course, it can, just like any other child's passport photo, since they share mostly the same rules. If it doesn't follow the necessary rules, then the child's passport photo is rejected and you will need to send in the correct one. Use a white background, make sure your child wears no head coverings, no excessive makeup, and has a natural expression. Keep in mind that infants don't necessarily need to have their eyes closed on the photo, which should make things a bit easier.
Rejected passport photo – tricky business
As you can see, valid photos for your passport application have to follow quite a lot of rules, and every single one of them is just as crucial. We get it, we all want to look pretty and snap amazing photos of ourselves, but sometimes that just won't fly. Some situations call for a professional approach and attention to detail, and getting a passport photo right is one of those. Even if you found yours getting rejected, now you should be ready to tackle the photo issue head-on and emerge victorious. Remember, be mindful of the requirements and the final product will end up alright.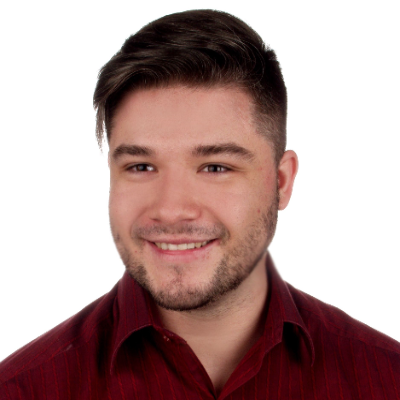 Graduated from the University of Warsaw, Michał, is a travel expert with an undying thirst for adventure and a writer at PhotoAiD. A self-proclaimed book and movie critic as well, he's always eager to visit to the most underrated or less popular travel destinations.