Are you planning to apply for a passport and want to know where to get a passport photo? In this article, we will provide you with a detailed guide in which you will find all the information related to the following topics: best places to get a passport photo near you, the requirements for a passport photo, the price for a passport photo and the quickest method to get US passport photos printed.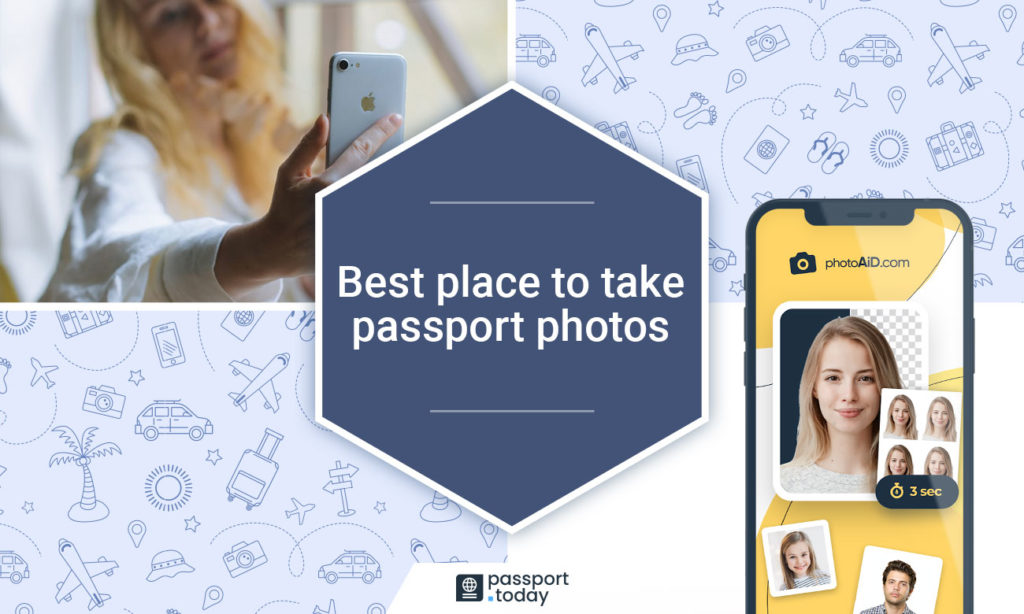 Best places to get a passport photo
When you are applying for a passport, at least one photo is required. So it is crucial to know where you can get your passport photo and what are the criteria to respect. Indeed submitting a photo that does not fit the requirements can be a reason for your passport application to be rejected by the authorities.
Here are the best and cheapest places to take passport photos near your place:
Pharmacies and Drug Stores
In the United States, the largest pharmacy chains are CVS, Rite Aid, and Walgreens. These three chains have more than 20,000 locations and they offer a method to take and print passport photos. So you won't have problems finding a place to take your passport photo. The cost for a passport photo in these stores is cheap and can usually be around 15$.
Read other guides on passport photos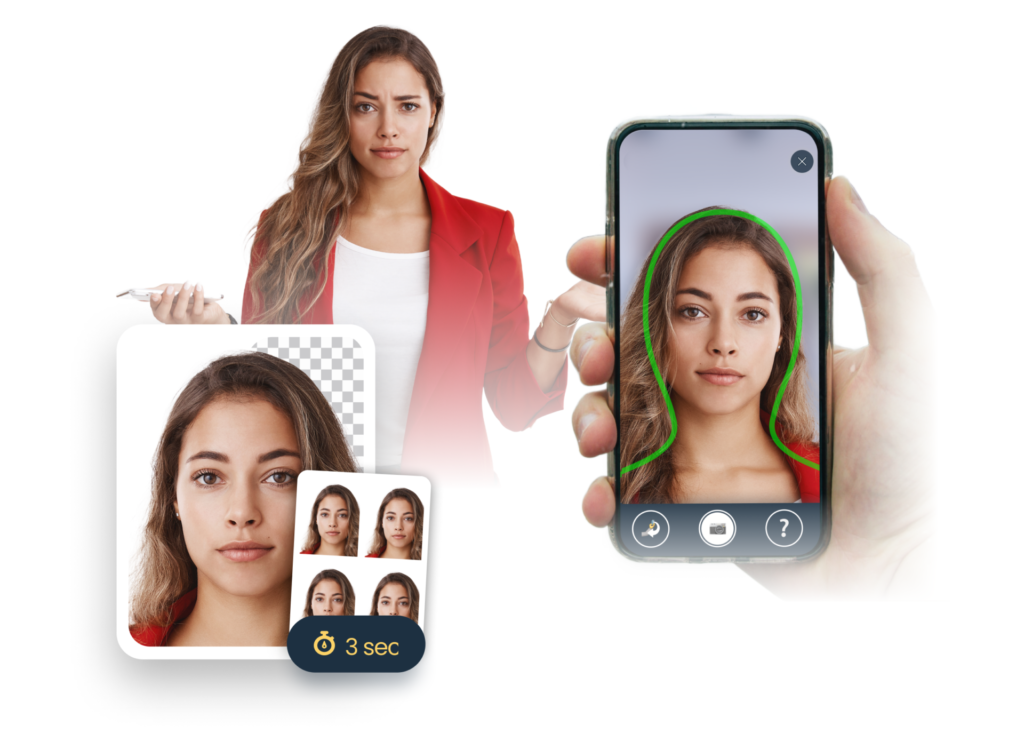 FedEx and UPS
FedEx and UPS are two shipping centers that offer passport photo services. FedEx Office provides two main services: printing and shipping. UPS services offer the possibility to get professional passport photos that meet authorities' requirements in only 15 minutes. Remember to check if these services are available in the stores near your place.
Post Offices
Your passport photo can be taken also in many of the office services that accept passport applications. The cost is always around 15$. As mentioned before, it is recommended to check whether your local Post Office has photo services and whether you need an appointment to take your photo.
Retail Stores
Other stores that provide the possibility to take and print passport photos are Walmart and Costco. For the second service, you have to be one of the members of the store club.
Professional Photography
Some applicants choose to get passport photos at a professional photographic studio. Studio sessions are usually expensive and require an appointment and some of them do not take single and simple photos. And those who have this service, charge more than the locations mentioned before.
Take your own Passport Photos at home
If you don't have time to leave your home and go to get a passport photo and pay extra for official passport photos, an online passport photo app can help you get your photo in a few minutes. How is this possible? Well, it is really easy: All you need to do is to upload your photo or take it with your phone and our app will frame it so that it meets all the passport photo requirements.
What are the criteria for a photo passport?
U.S Passport photos must meet strict specifications for size, color, framing, lighting, and background!
And according to the State Department, your passport photos should respect the following requirements:
White and black photos are not accepted, they must be in color
The photo size should be 2 x 2 inches
The paper of the printed photo has to be thin and of a good quality
The photos should be taken as a maximum in the last 6 months
The passport photo must include the full face (from the bottom of the chin to the top of the head which is between 1 inch and 1 3/8) and the white background
The background should be plain white
Daily clothes. Do not wear uniforms except for religious reasons.
Do not wear anything that covers your hair. Unless for religious reasons, indeed headgear that you wear every day (headscarf or yarmulke) is allowed.
Eyeglasses or dark glasses are not allowed in passport photos unless you can't remove them for medical reasons (provide a medical certificate)
Items worn for religious or medical reasons should be accompanied by a certificate or statement
The price of a passport photo
A passport photo costs from $0.35 to $15.00, depending on where you have your passport photo taken and how many photos you want to print. The exact prices in the stores we listed above are as follows:
FedEx Office: $14.95
UPS Store: $11.99
CVS: $14.99
Walgreens: $0.35
Walmart: $7.77
While at passport offices that provide this service, the price is usually high. But you may consider this option as the most convenient because it will be more comfortable for you to have your passport photo taken at the same site where you will submit your passport.
What may cause a passport photo rejection?
When it comes to an official passport photo, you need to be careful and pay attention to where to get yours, indeed there are some places that do not guarantee the specific passport photo requirements and this can cause the rejection of your application. The first place to avoid is the photo booth, you need to be aware that the criteria of the photo they offer are not acceptable. Another option to stay away from is to apply for a passport with a photo taken more than 6 months ago because the photo should be recent and have good quality.
Selfies and the use of filters are not accepted because they contain many mistakes and do not reflect the real identity of the person. But as mentioned before you can take a photo at home by yourself, but it is recommended to use a good camera and to respect all the requirements of the passport photo listed above.