Passports expire every couple of years – to be exact, a typical passport for an adult is valid for 10 years – and we find ourselves needing to renew them. In this article, we would like to talk about how to renew a US passport and the many different specifics of this process, including the documents you will need to prepare. Read along to find out.
Who is eligible to renew a U.S. passport
You can renew your US passport if the previous one has expired or is just about to expire. You cannot do so if it got lost or damaged in any way.
You are eligible to renew your US passport by mail if you still have your previous passport and it's undamaged, it was issued when you were over 16 years old and within the last 15 years, and if it was issued in the name you currently hold (or if you have documents stating the name change).
Otherwise, you should head to the passport office or apply for a new passport.
Read other guides on passport photos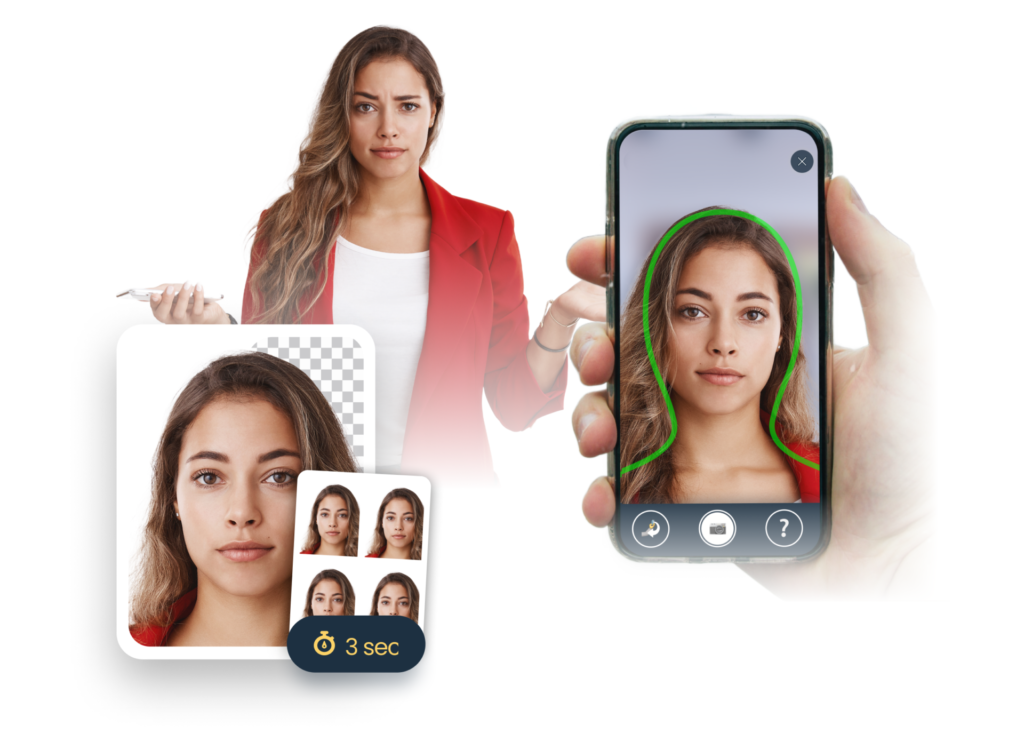 What kind of documents do you need to renew a U.S. passport
Here is a list of the documents you will need to present to get your US passport renewed:
The DS-82 form, signed and filled out (you can find the instructions on how to do so on the travel.state.gov website)
The most recent passport photo in two identical copies, taken within the last 6 months – it should show your full face and upper shoulders and represent the way you currently look
Any name change documents that may be required – if you've gotten married or changed your name for a different reason, make sure to include the legal documents stating so
The last, undamaged US passport that you had – it has to be no older than 15 years and had to have been taken when you were 16 years old
Proof of paid fees – you can find information on how much you are required to pay for your US passport renewal in a separate section below
It's good to also take care of a big enough envelope so that you don't have to bend any documents – starting at A4 and up.
What is the procedure to renew a U.S. passport
We put down a simplified version of a typical US passport renewal process that you can follow through:
Take your passport photo
Fill out the DS-82 form, print it out, and sign it
Pay the appropriate fees
Gather both your previous passport and the name change documents
Double-check your application and prepare an envelope
Choose a method of delivery and send your application forward.
How to renew your U.S. passport fast
You can also choose an expedited US passport renewal process should you need to renew your passport faster. While the usual time of going through your application and approving it can last up to 11 weeks, you can browse through these options before:
If you have a life-or-death emergency and you need to travel as fast as possible, you will need to make an appointment at a passport agency within three days of your international travel
If you have other urgent international travel plans, you should also make an appointment at the passport office within 72 hours of your departure
You also don't need to provide a reason but be aware that the number of appointments, in this case, is extremely limited – following this option, you would get your passport within 5 to 7 weeks of applying.
Make sure that your documents are prepared and that you have everything ready for the appointment.
How much does it cost to renew my U.S. passport
The typical amount of money you need to pay for a US passport renewal service is $130. Should you require the expedited service, you need to add an additional $60 to your cost.
How to renew a minor's passport in the U.S.
You cannot renew a passport for a child – you have to apply for a new one as kids' passports are only valid for 5 years. In this case, you will need to follow the procedure of getting a passport for the first time and use the DS-11 form.
How to renew an expired U.S. passport – sum up
There are quite a lot of things that you have to do in order to get your US passport renewed – from getting a new passport photo, through filling out important documents, to mailing your full application. It's important that you follow each and every step of our guide carefully.
Remember that you cannot renew a passport for a child – you need to apply for a new one.
How to renew a U.S. passport – FAQs
Can I renew my US passport online?
No, you will need to mail the renewal application or show up to an appointment. You cannot apply for a renewal of a US passport online.
What type of form do I need to fill out to renew my child's passport?
You will need to apply for a new short-term passport through the DS-11 form.
Can I get my passport renewed in two weeks?
You can get your passport renewed faster if you make an appointment and pay the additional $60 fee.
How much does a renewal of a US passport cost?
The standard fee for U.S. passport renewal is $130 for a passport book. If you want to renew only a passport card, it will cost $30, and $160 for both passport book and card.
Can I renew my passport without an appointment?
Passport renewal is done by mail, therefore no prior appointment is needed. You simply have to mail your application form with all the supporting documents to the U.S. Department of State, which will then process your inquiry.
When should I apply for passport renewal?
The earliest you can apply for a passport renewal is 1 (one) year before the date of expiry. The latest you can renew your old passport is 5 (five) years past the expiration date. We recommend applying for a passport renewal before it expires.
Can you renew an expired passport?
An expired passport can be renewed only if requirements set by the U.S. Department of State are met. These are: you have your previous passport undamaged; passport was issued to you when you were older than 16 years; your passport is about to expire in 1 (one) year or it has been maximum 5 (five) years since expiration date.