Passports expire – for adults after ten years and the children's ones after five years. What to do when we need to renew them? This article will discuss expired passport renewal – how to do it, how much this is going to cost, what to prepare, etc. Follow along to find out.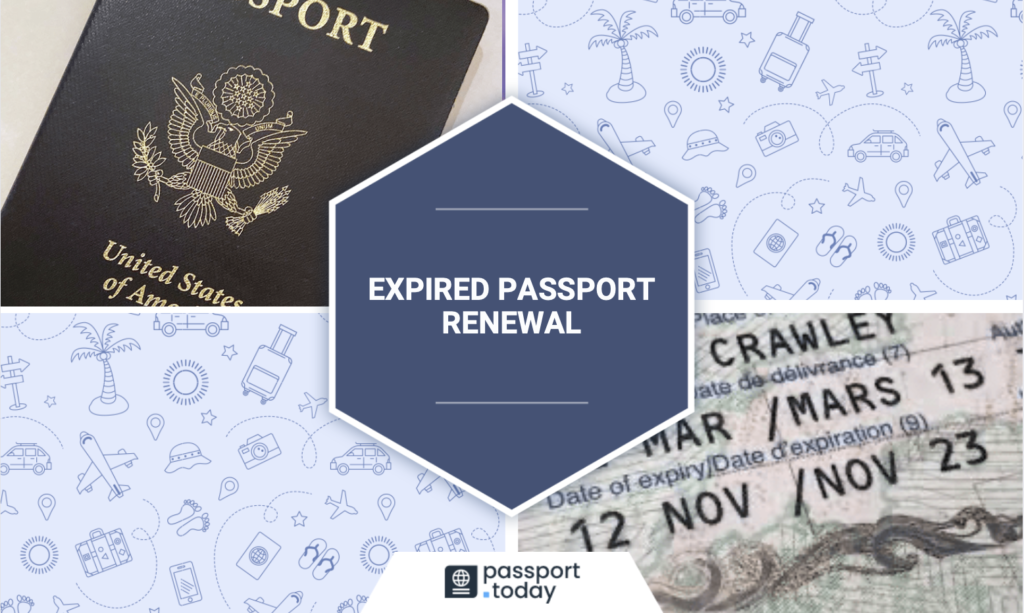 Two ways to renew an expired US passport
There are two general ways to go about the passport renewal process for an expired US passport. You can find information on them in two sections below.
One: renewing through mail
The most popular and best option for your US passport renewal is the one through the United States Postal Service. You need to meet specific requirements to be able to do so. Here you can check your passport renewal eligibility:
Your previous passport was issued when you were at least 16 years old,
It was issued under 15 years ago
You still need to have your old passport in possession
Your passport can't be damaged in any significant way
If you changed your name after obtaining your last passport, you would need legal documents stating so.
If you can follow all of the rules from the above, then renewing by mail is the option you have to go for. If you don't meet even one of the requirements, you will need to show up in person at the passport office.
Read other guides on passport photos
Two: renewing in person
This option is only available if you don't meet the requirements to renew your passport by mail. Renewing in person essentially means applying for a completely new passport.
Renewing in person is also applicable if you need an expedited service. Then you should make an appointment, and you can read more on that in the "expedited US expired passport renewal" section below.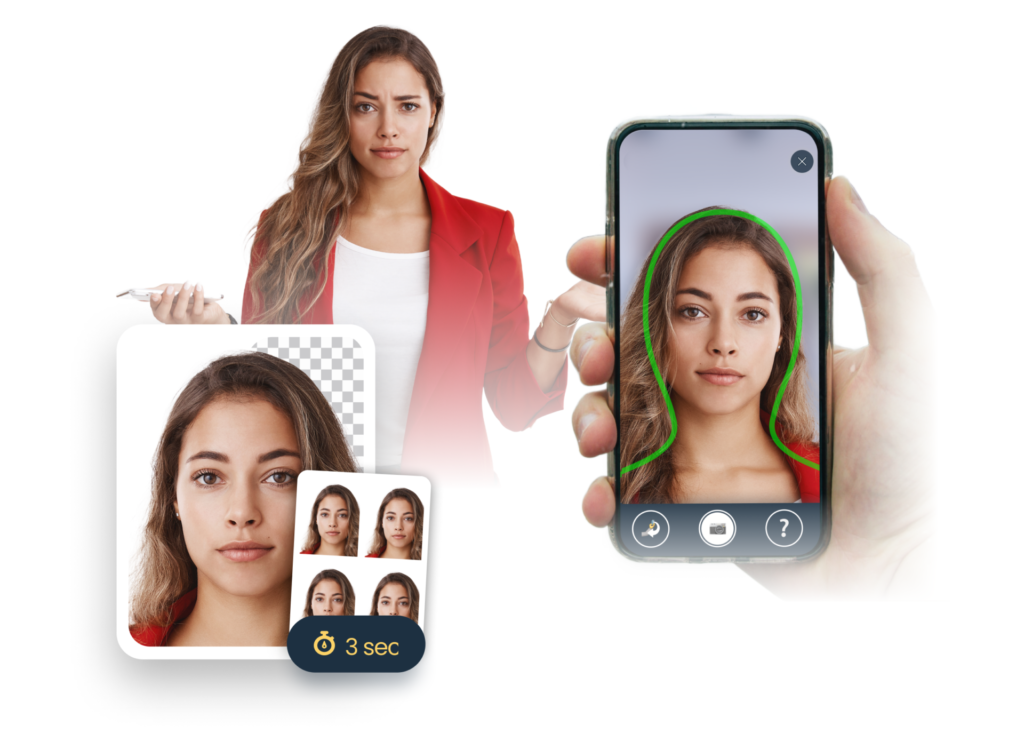 Documents needed to renew an expired US passport
To be able to renew your expired passport, you will be required to gather and present the following documents with your renewal application:
The DS-82 form – filled out and signed
2 (two) copies of a passport photo – taken in front of a white background, showing your entire face and shoulders, 2×2 inch
Your previous US passport that needs to be undamaged (besides the typical wear-stains)
If you changed your name, you also need to attach the legal documents that support that
Proof that you have paid the required fees
A big enough envelope to house all of your documents – the best size is A4 and up.
9 Steps to renewing an expired US passport
Here you can find an entire process of how to renew your expired US passport presented in 9 (nine) steps:
Determine if you're eligible for a renewal by mail – if not, make an appointment at a Passport Acceptance Facility (for example, a post office) and go through a first-time application process using the DS-11 form.
If you're eligible to renew your expired passport by mail, search for the DS-82 form online and fill it out according to the instructions provided.
Have your new passport photo taken and print out two copies 2×2 inches in size.
Find your previous US passport.
Find, if applicable, any name change legal documents that you might be required to present.
Pay your fees according to the section below and get physical proof that you did that.
Buy an envelope of at least A4 size.
Gather your documents together, put them into the envelope, and address them to the applicable National Passport Processing Center.
Mail your documents using the USPS service.
The cost of renewing an expired US passport
The typical cost of renewing a passport book for an adult is $130. With a passport card, you will have to pay an additional $30. If you require an expedited service, that will cost you $60 more.
Expedited service for US expired passport renewal
You can also renew your passport much faster should you require it. There are 3 (three) instances at which you can use the expedited US passport renewal services:
If there is a life-or-death emergency and you need to travel as fast as possible, you need to make an appointment at the passport office within 72 business hours of your departure date and bring the required documents with you
If you have urgent international travel plans, you need to follow the same path as with the life-or-death emergency, besides the fact that the number of appointments is slightly more limited in this case and you will need to provide a different reason for it
If you don't want to give a reason but need to get your passport renewed faster, you will need to apply in person and pay the expedited fee. The number of appointments, in this case, is extremely limited, and you can receive your passport in 5 to 7 weeks.
Renewing an expired US passport for a child
Since passports for children are only issued for five years maximum, you need to apply for a new passport instead of renewing it. That means you will need to use the DS-11 form instead of the DS-82, and you will have to show up in person with your kid and their, if applicable, second legal guardian.
Expired United States passport renewal summed up
The first thing you need to remember about when renewing your US passport is gathering all the essential documents listed above. Later you should find a proper envelope and send the application through. The usual waiting time for a renewed US passport is around 8-11 weeks.
RELATED READING:
FAQs
Can I renew a passport that's been expired for over 10 years?
No, in this case, you should apply for a new passport instead of a renewal.
How much does it cost to renew my expired passport?
The usual cost for an expired passport renewal for a passport book is $130.
Is it possible to renew an expired passport faster?
Yes, depending on the reason you can renew your expired passport within a few days – for life-or-death situations and international travel plans especially. This is going to cost you another $60 for the process.
How long after expiration can you renew a passport?
You can renew your passport even before the expiration date, as your previous passport is nearing this deadline.
Can I renew my passport 2 years after it expires?
Provided that it has already been 15 years since your last passport was issued and that you still have it, you can renew your passport even 2 years after the expiration date.
Can I renew my expired US passport online?
You cannot renew your US passport online – the only option is to renew it, in a typical process, by mail or, if you need expedited service, in person.