Are you a citizen of Mauritius, and need a photo for a new passport, but know nothing about the requirements for a passport application picture? In this blog post, we will tell you about the specifications of a passport image as required by the government of Mauritius.
You will learn what is best to wear, what make-up or hairstyle to do, what size you need to edit the photo to, the background, and other requirements as well. Read the official photo specifications to create the perfect Mauritian passport image.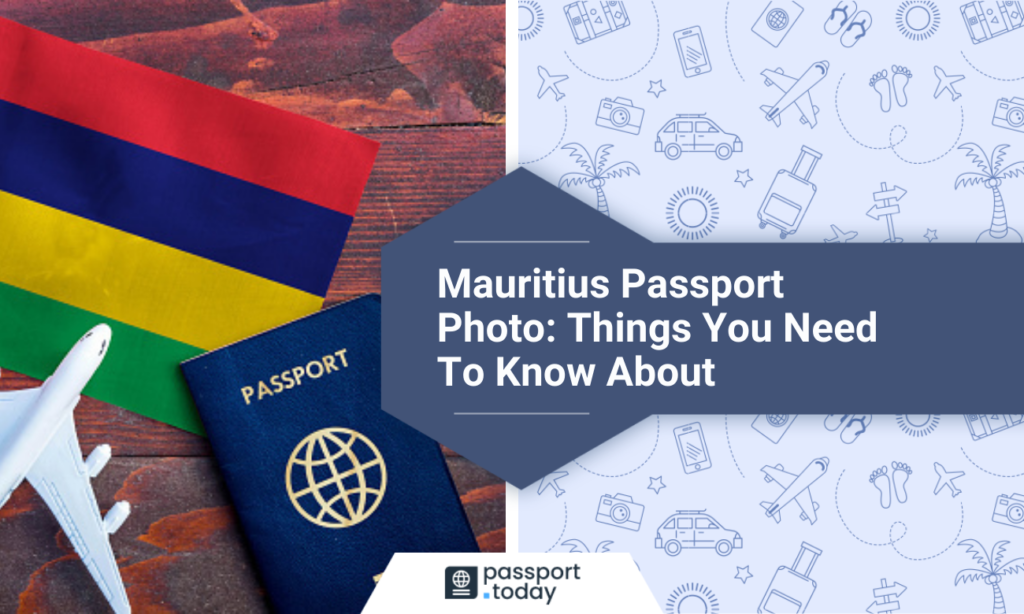 Mauritius passport photo: how should you look?
The parameters of photos for the Mauritius passport are strictly regulated, and it is forbidden to deviate from them. Unlike an ordinary photograph, a passport photo must fulfill one primary function – determining the authenticity of the person presenting the passport. It is for this reason that passport photo standards are so strict.
You should carefully read the existing regulations before choosing clothes, hairstyle, make-up, or background for your Mauritius passport photo. Here, we provide you with a simplified analysis of the official Mauritius passport photo requirements.
Read other guides on passport photos
Can you wear make-up in your Mauritius passport photo?
You can only wear light, daytime make-up that does not cover your facial features for a Mauritius passport photo, such as scars or birthmarks.
Even if your make-up does not cover any facial characteristics, it is still recommended to use only soft cosmetics. Some make-up products may create an unwanted glare while taking the passport photo, resulting in a rejected passport application.
In the Mauritius passport photo, you can use concealer and disguise minor flaws, such as pimples, vascularity, and skin redness. Remember that scars, birthmarks, and other permanent features, are not considered minor imperfections and can not be covered up with cosmetics.
How to pose for your Mauritian passport photo?
In a nutshell, you should remain as natural and neutral for your Mauritian passport photo as possible. What does that mean in practice?
Here's a brief guide-list:
your entire face must be visible
maintain a neutral facial expression
look straight into the camera lens
keep your eyes open
have your mouth closed
the photograph must show your full head (with hair)
shoulders should be visible.
Are glasses allowed in Mauritius passport photos?
Glasses are allowed in Mauritius passport photos, but there are two main rules to keep in mind.
The first is that you can only wear prescription glasses—preferably with a doctor's note. For technical reasons (such as glare effect), non-medical glasses are no longer allowed.
Second, If you wear prescription glasses, make sure frames are thin, lenses are crystal clear, and there is no light glare on your eyes.
You should remove sunglasses or other eyeglasses in all cases. Contact lenses that change your natural eye color are not allowed either.
What hairstyle can you wear for a Mauritius passport photo?
When you are going to be photographed for your Mauritius passport photo, you do not have to style your hair in any specific way.
There are, however, some little tips and suggestions to keep in mind. Your hair should be medium bouffant and volume. Bear in mind that your whole hair must be visible in the Mauritius passport photo. Therefore it is advisable to style your hair traditionally. Avoid extravagant designs.
Remember that hair must never cover your face and eyes.
You are allowed to have bangs in your Mauritius passport photo. Long hair can be pinned with bobby pins, curled, and released as a curl. Short bangs can remain in the picture if they do not cover the eyebrows and eyes.
If you have a beard, you can be photographed with it for your passport. Remember that you can only be photographed with a beard if you wear it all the time.
Are you allowed to wear headgears in a Mauritius passport picture?
The regulations for a Mauritius passport photo prohibit using any headgear when taking images.
In Mauritius passport photo head-covers are allowed only for religious purposes. However, even the religion-exception is bound to regulations, and people who take their passport photos with religious attire must make sure their face is evident.
What's the dress code for Mauritius passport photos?
There is no strict dress code for Mauritius passport photos. That does not mean you can wear anything you desire though.
The government of Mauritius recommends you wear your casual, everyday clothes or business casual. There is no need to dress up in elegant outfits, a tie, or your best-looking necklace.
Although most clothes are suitable for Mauritius passport photo, there are a few you should restrain from, and these are:
❌uniforms
❌camouflage
❌white shirts
❌outerwear
❌scarfs
❌head covering (except for religious reasons)
If you have facial piercings, it is recommended you remove them while taking your Mauritius passport photo. You should not wear very striking jewelry or big long earrings that enlarge the earlobe.
It is recommended to be photographed either in a solid-color shirt that is not white (no patterns) or in an office suit.
RELATED READING:
Mauritius passport photo: technical requirements
Apart from the how should I look side of Mauritius passport photography, there is also the how should the picture be taken part. The technical standards are universal throughout the nations, and Mauritius passports are no exception. Look at the detailed list of requirements your Mauritius passport photo must meet below.
Your Mauritius passport:
has to be 45-50mm in height and 35-40mm in width
needs to be in 2 (two) identical copies
has to be printed on a photo quality paper
cannot be older than 6 (six) months
cannot be damaged or blurry in any way
cannot be in black&white or have any digital filters put on it – it has to be in color and represent your natural tones
has to be over 600dpi
has to mainly show your head (over 70%) and shoulders.
The required photo size for the Mauritius passport and visa photo is 45-50 mm in height and 35-40 mm in width. If you take a Mauritius passport photo, you can also use the same photo for a Mauritius visa in the future.
What should be the background and lighting for a Mauritius passport photo?
When it comes to the background of your Mauritius passport photo, it should be plain white with no patterns.
If you are considering taking the passport photograph yourself, you can achieve that by posing against a white wall—preferably the one facing a window. No one and nothing should be present in the background.
The best light for passport photos is natural, coming from in front of you. Make sure there are no shadows present within the photograph—neither on your face nor in the background—as it will result in your Mauritius passport photo being rejected.
Mauritius passport photo: infants, babies, and children
The rules for a children's Mauritius passport photo are more or less the same as for adults. Technical requirements remain the same. However, authorities are slightly less strict when it comes to posing and attire – see more details below:
The photo should show your baby with as much of a neutral expression as possible, so make sure that they're rested, not crying, and possibly not fussing.
Your baby's eyes have to be visible in the photo—that means your child needs to be awake while taking the passport picture.
There cannot be any objects visible in the photo, such as pacifiers, mascots, or other toys.
Parents are not allowed to be in the image—that means you cannot hold your baby's head or similar.
Remember that your baby needs to be in front of a white background.
Mauritius passport photo: closing thoughts
Now that you are familiar with all the requirements for a Mauritius passport photo, please follow these instructions carefully when creating online passport photos with a digital camera.
If the Mauritius passport photo requirements are not met, the application package will be considered incomplete and may be rejected by the Mauritius authorities.
If your application is rejected, you will have to start the process of creating a Mauritius passport photo from the beginning.
Mauritius passport photo: FAQs
Can you have your prescription glasses on your Mauritius passport photo?
Yes, you can be photographed with your prescription glasses for your Mauritian passport photo. The official requirements of Mauritius do not forbid you from being photographed with prescription glasses for health reasons if you have an official medical certificate.
Can you hold your baby in their Mauritius passport photo?
No, you cannot hold your child in your arms in the Mauritius passport photo. According to the official requirements of Mauritius, people or any foreign objects cannot be seen in the picture of the child or you.
Can you take your Mauritius passport photo with a flash?
When photographing for a Mauritius passport, it is best to avoid using a flash, as this may cause overexposure or light reflections in the photo. Such defects may result in the image being rejected by the authorities.
How many copies of your Mauritius passport photos do you need?
You will be required to present 2 (two) identical copies of your Mauritius passport photo.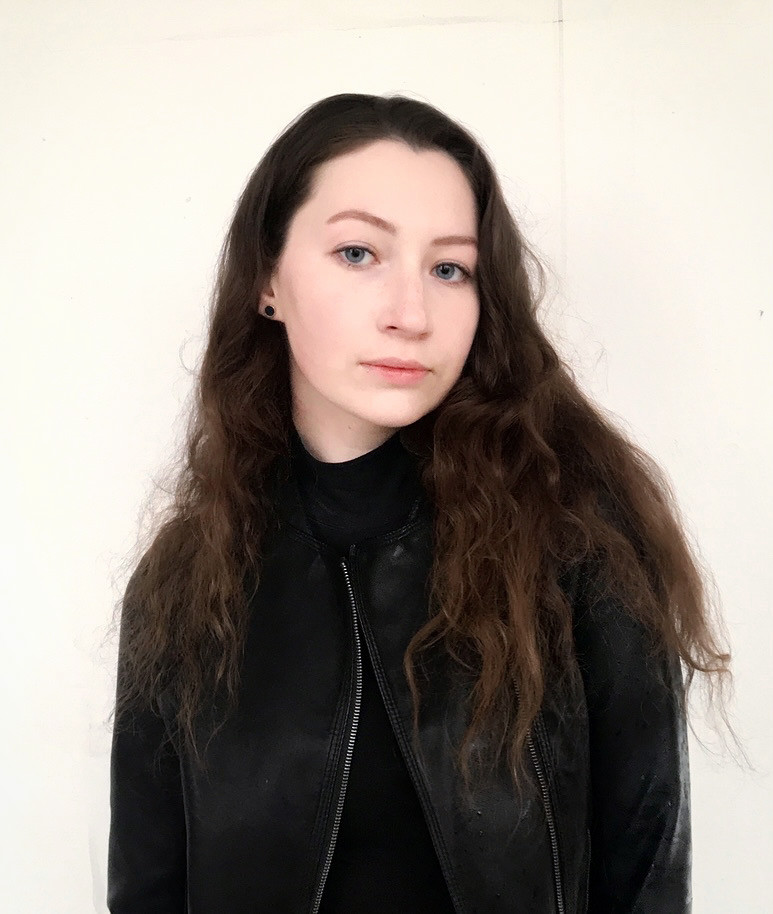 Maria studies linguistics at the Kazan Federal University in Russia. She's a beginner translator, writer and just a good person. She's inspired by cinema, music, foreign languages and positive people.