When applying for an Australian passport, you must provide a photograph that meets certain standards. The passport photo must follow specific biometric requirements, or the Australian authorities will most likely refuse it. Continue reading if you would like to learn everything there is to know about the Australian passport application photo, including its necessary criteria.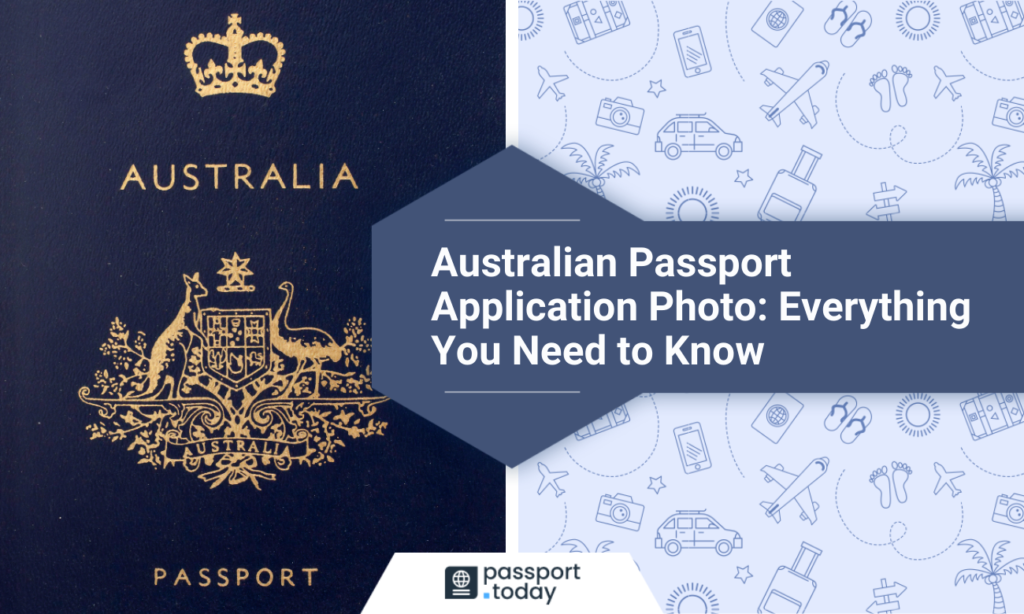 Australian passport photo specifications
The Australian government only issues passports with high-quality photographs that meet global biometric verification criteria. Following the official standards concerning passport application safeguards you against data theft. It also makes it easy to traverse borders. Let's have a look at them:
You need to have two identical high-quality color images;
The picture should be fresh and taken no later than six months.
Your image should contain no editing of any type (including removal of wrinkles or scars);
It is essential to keep your photo sharp and clear, with no markings or 'red eyes';
There should be a balanced illumination (no silhouettes or distortions) with adequate high contrast to reveal skin tone;
Your head must be centered and staring right at the camera; not slanted in any manner;
Pull back your hair from your face so that the corners of your face can be visible;
Remember to keep your mouth closed and your eyes – wide open;
Your facial expression must be neutral (which means that there shouldn't be any smiling or frowning)
Read other guides on passport
Australian passport photo size and background
While applying for an Australian passport, you should always keep in mind that your mandatory photograph must meet specific size and background rules, such as:
Photos must be between 35mm and 40mm (3.5 x 4cm) width and 45mm to 50mm (4.5 x 5cm) height. The standard length of the face between chin and head is 36mm (3. 6cm), with a baseline of 32mm (3.2cm).
The distance from the top edge of the photo to the end of it – 3mm (0,3cm);
Australian passport photos should have a minimum negotiated settlement of 600DPI;
The background of your passport photo should be plain white or light-coloured that contrasts with your face;
We suggest you take a look at the Australian passport photo example, which has been posted by the Australian Government, with the specified parameters and indications of the specific head position. Remember, that as well as on the below-shown passport photos' examples, your head should be in contrast to the background.
RELATED READING:
Australian passport photo dress code, hair and makeup rules
Clothing
Nowadays, images frequently include practically only faces, thus dressing up attractively as if for a fashion show is pointless. Since the shoulders appear misaligned, the best option would be a basic black t-shirt that contrasts with the white or alight-colored backdrop.
For men it is recommended to wear a solid color shirt and avoid bright striped shirts. For women, blouses with sequins, rhinestones and other shiny decorations are not recommended. It is not recommended to wear something dark under your neck – a turtleneck, a jumper – because the lack of a neck in the passport photo is not embellishing. Hence, the best outfit for women is a V-neck and light-coloured shirt. Such clothing choices will brighten up the face and take away unnecessary shadows.
Headcovers
If you usually wear headgear because of religious beliefs and use it when crossing foreign countries, you can keep them in your passport photo. Religious headscarves must be not very bright, only in plain colors, not decorative, and applied in such a way that your head is visible. Your face's margins on each side must also be apparent.
Jewelry
No aspect of your face, specifically the region surrounding your eyes, lips, and nose, should be obscured by jewelry. There should be no projection from earrings or piercings. Also, for a quality passport photo, you should try to avoid a lot of costume jewelry and massive ornaments.
Beard
Your face should take about 80 percent of the photograph. A beard may be present, provided that you wear it regularly. Remember that you should look like yourself on the passport photo to be recognizable on the passport control.
Glasses
If you must wear corrective glasses for medical reasons, the lenses must not obstruct your vision, and there must be no light from the frames. Always have with yourself a doctor's note or a certificate with medical prescriptions regarding your reasons for wearing glasses while crossing the country or at the passport control.
Makeup and hairstyle
Before the photograph is taken, no make-up or bright make-up should be applied, as it distorts facial expression considerably. The maximum you can afford is a light daytime make-up. Your hair should be neatly gathered into a ponytail or braid, or left loose without covering your face or parts of it.
Posing
Talking about posing for your Australian passport photo, keep in mind that you must not elevate your chin excessively. Those who desire to stand taller should drop their shoulders instead of raising their heads. The camera will be gazing at your nose rather than your eyes. It might be considered unappealing towards many individuals.
Furthermore, a slight grin is permitted by contemporary criteria as long as it does not show teeth or alter physical expressions.
You can practice your expression in front of the mirror before going for a shot. The ability to regulate emotions is a precious skill overall, and it assists with both traditional photography and confidence. You have to remember to raise the edges of your mouth rather than tighten your lips.
Australian passport photo child regulations
According to the Australian authorities, the regulations concerning passport photos for children are almost the same as the adults' ones:
The image must meet every one of the conditions listed above, but no other individual or item should be in it. No other objects on the child's face or background can be visible. It relates to such items as toys, parents' hands, hats, child's hands on their heads, blankets on their faces.
The printed image should be 100% clear. If your kid moved when you took the picture, the photograph might not be the required quality to put on a passport.
Australian authorities allow a passport picture with an open mouth for newborns and kids under the age of three. But for children older than this age – a closed mouth and sunken eyes are compulsory. And remember to check if your kid's face is turned straight to the camera.
Hats and bandanas are not permitted. Apologies, but those adorable hats so fashionable for babies are not appropriate for passport photographs! Both young people and adults should follow the "no hats" rule.
Australian passport application photo – FAQs
What are the specs and requirements of an Australian passport photo?
Australian authorities only provide passports with excellent photographs that fulfill worldwide biometrics verification criteria. It protects you from data theft and also makes it easy to travel.
Here are the specifications and requirements:
– Two equal, high-quality color images, taken less than six months old and printed on a matte or glossy paper;
– It is not permitted to edit passport photos (especially erasing scars, moles, wrinkles);
– A sharp, crisp picture with no blemishes or "red eyes";
– A background that is either white or light-colored and contrasting with your head;
– Balanced exposure (no shadowing or distortions), with adequate luminance and clarity to reveal natural skin tone;
– Face centered and looking right at the camera; not slanted in any manner;
– Keep your hairstyle from your face so that the borders of your face are exposed;
– Your eyes must be open and your lips closed;
– Maintain a neutral expression.
What are the dimensions of an Australian passport photo?
Pictures for an Australian passport application must be between 35mm and 40mm in width and 45mm to 50mm in height. The total limit of the face from the jaw to the forehead is 36mm, including a lower limit of 32mm.
How many photos am I required to have for my Australian passport?
Two pictures. The submission of each Australian document requires two photographs. This rule is valid regarding how many individuals and kids contribute to it. Barring you being eligible for accelerated renewal or submitting an application online in Australia, one of your two pictures must be authorized by a guarantee.
Can Australian passport photos be rejected?
Yes, if your Australian passport photos won't meet the official standards, the authorities have the right to reject your application. Any deviation from the official rules may lead to the rejection of the passport application.
Do Australian passport photos have to be glossy or matte?
You can print a passport photo on both – glossy and matte paper. Just keep in mind that the piece you're printing your photos on should be of excellent quality. There should not be any damages such as crumpled paper, creases, dirty stains from various drinks or food, blurred or indistinct photos.
Australian passport application photo – final thoughts
To sum everything up, we must mention that taking an excellent passport photo might seem hard at a glance. Remember that your Australian passport photo must be a high-quality color image, taken no later than six months. The background of your passport photo should be plain white or light-coloured that contrasts with your face. Your facial expression must be neutral.
If you implement all of these official requirements, while taking your image, you have great chances for your passport photo to be approved, as well as your passport application.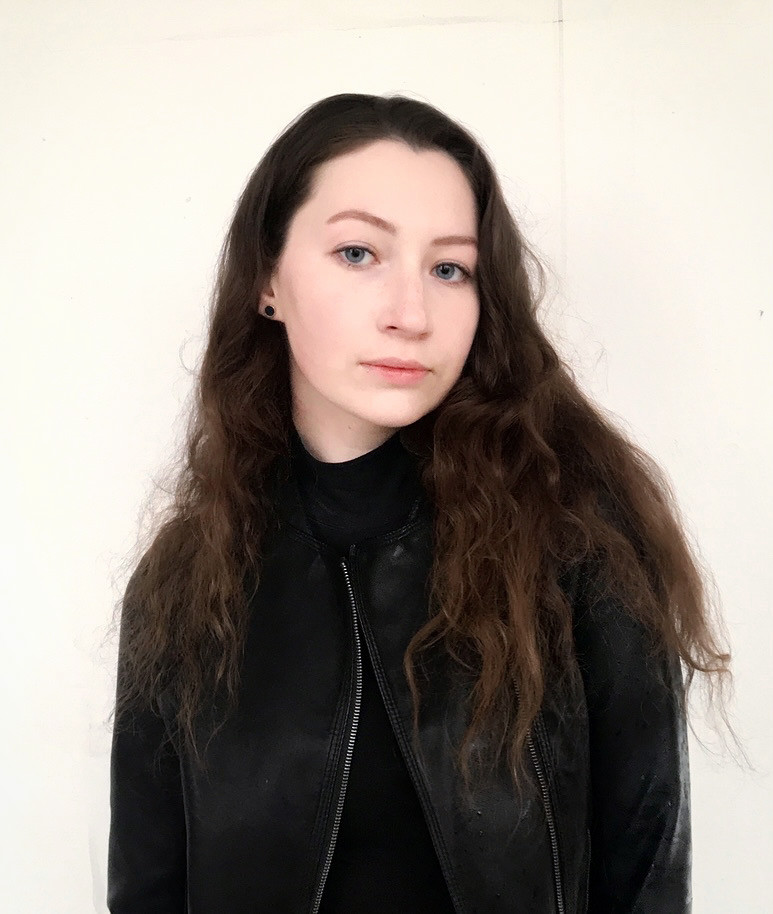 Maria studies linguistics at the Kazan Federal University in Russia. She's a beginner translator, writer and just a good person. She's inspired by cinema, music, foreign languages and positive people.