If fate has brought you to Chicago, Illinois and you're looking for passport photos for an upcoming passport application then you've come to the right place.
In this blog post, we'll explore places offering passport photo services and explain where to find them. Armed with the knowledge from this blog post you'll be able to find the perfect location for a photo session and grab pictures compliant with passport photo requirements.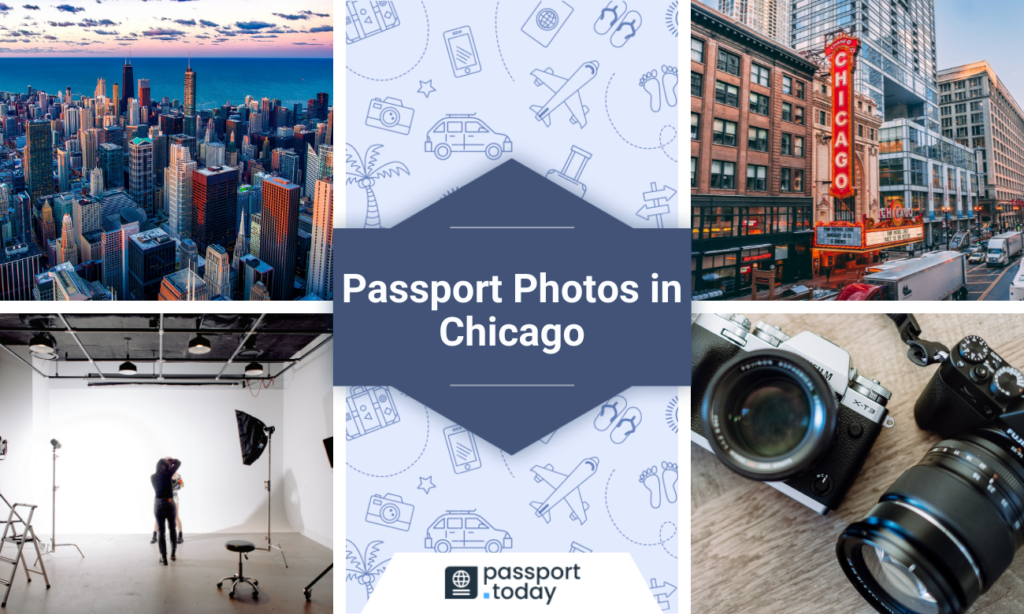 Passport photo services in Chicago
You really are in luck because you'll soon find out that a plethora of places in Chicago offer U.S. citizens photo services. You will surely be able to take care of the passport photo in no time.
Post offices
Pharmacies & drug stores (CVS, Walgreens, Rite Aid)
Shipping companies (FedEx, UPS)
Photo studios
General stores
You can just waltz in the facilities mentioned above and expect to get your biometric passport photos made by either a professional photographer or a photo booth.
You may also be interested in:
Passport photos at a post office
The first places we'll cover are post offices, which can offer their customers a chance to take a photo required for a passport application. It's a very convenient way of taking care of the photo since you can take it and have it printed and then apply all in one go.
The process requires very little effort and the only thing you need to do is find the right postal facility and pay them a visit.
If you like the view of Lake Michigan then you can consider going to the office at 355 East Ohio Street. If, however, you're hanging around the southern part of Chicago then how about the post office on 1333 West End Avenue, a bit south of Prairie State College.
Read other guides on passport photos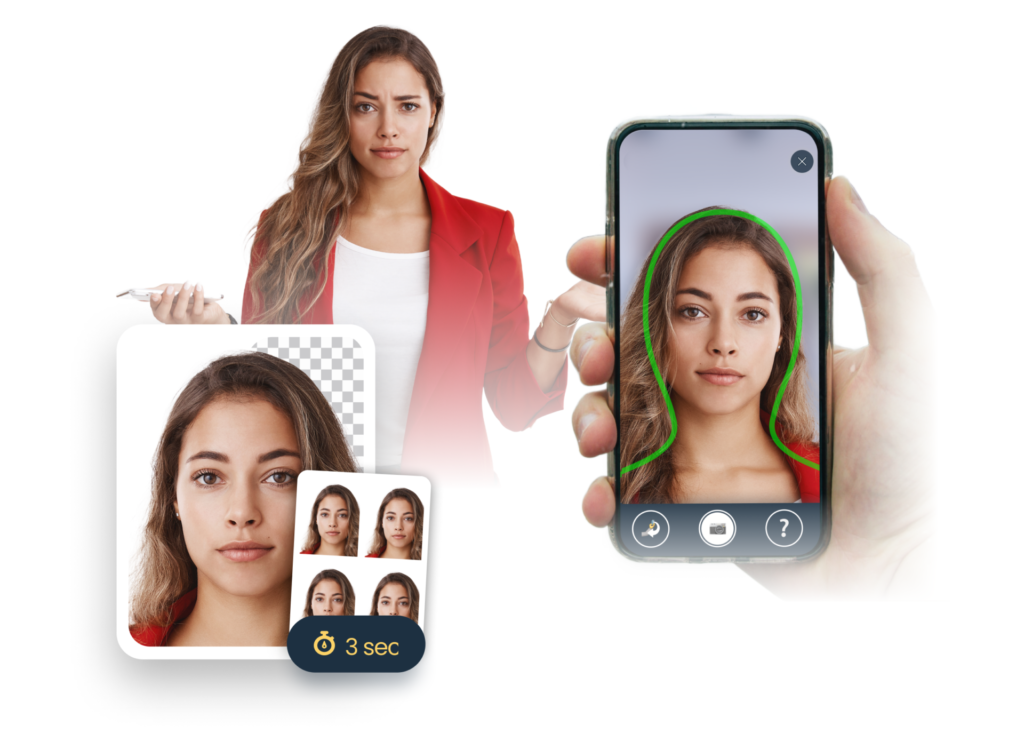 Passport photos at a pharmacy
If you've opted against a post office or just can't find one in the vicinity, all is not lost yet, as you can try your luck at a local pharmacy or a drug store. CVS and Walgreens facilities have added photo services to their offer so you might as well go inside and ask about a passport photo, visa photo or, to be perfectly honest, pretty any picture you might need for an official document.
Luckily, Chicago is a big city, where you should find one of those three pharmacies with relative ease. Once you head towards the city center you will no doubt come across one or the other in a matter of minutes.
Consider Walgreens pharmacy on 5600 West Fullerton Avenue, or a CVS drug store on 741 West 31st Street, near Chinatown.
Passport photos at a shipping company
What's more, you can visit the type of services that you might have not considered in the beginning, meaning shipping companies. FedEx and UPS have made the decision to offer passport photo services in some of their facilities so if you know where one of them is, make your way there and ask about the passport photo.
It's a good thing, then, that the facilities you might be interested in are scattered all around Chicago.
Perhaps a UPS store at 10208 South Indianapolis Avenue sounds good, or the one at 6688 Joliet Road, near Sundown Meadow?
You may also be interested in the FedEx office at 1315 East 57th Street or another one located up north at 5240 North Pulaski Road.
Passport photos in general stores
Another way of acquiring a new passport photo by what you might call unconventional means is by visiting a nearby general store, like a Walmart, for instance. Look for their photo center and ask the staff to help you out with a new passport picture.
This time we'll start with the suburbs and move towards the city, so the first location you can choose is the store situated further west at 150 Smith Road. You'll pass a Walmart Supercenter as you move towards the city on 996 Frontage Road and another one on 4650 West North Avenue in Chicago.
You can also try your luck at Target stores, which you'll find all over the United States of America. There's a number of them in Chicago as well so take your pick and go the one on 1664 West Division Street or maybe at 4433 South Pulaski Rd.
Passport photos at a photo studio
Last but not least, how about a photo studio? Your passport photos will be handled by professional photographers with proper equipment, training and experience taking pictures for passport purposes.
Now that's where you've got plenty of options at your disposal, as you've come across tens of photo studios all around Chicago and its suburbs.
If you'd like one located deep inside the city center then you might consider the studio on 400 North Racine Avenue north-east of Union Park or the one on 2419 North Milwaukee Avenue.
A studio situated on 799 Roosevelt Road is a perfect example of a photography studio you might be interested in if you're looking for a place that isn't necessarily in the city of Chicago.
Getting a passport picture in Chicago
As you can see, in Chicago you're free to choose a perfect place for your passport pictures from a wide variety of businesses offering passport photo service.
Post offices, pharmacies, photo studios and even shipping companies and general stores can help you with the pictures you need for upcoming passport applications.
All you need to do is figure out which of these companies has a facility nearby and pay them a visit.
FAQ
Where to get passport photos in Chicago?
The good news is that you can get them pretty much around every other corner. Apart from dedicated photo studios, a range of businesses offer to take U.S. passport pictures for you, including general stores like Walmart, pharmacies such as CVS or Walgreens, FedEx, UPS and even post offices.
What are the best places for passport photos in Chicago?
Certainly the most convenient places to get passport photos are pharmacies, as they are a common sight in Chicago and you will come across both CVS and Walgreens facilities pretty often.
Best-reviewed places include photo studios like the one located at 400 North Racine Avenue or 2475 North Clybourn Avenue.
Which places around Elk Grove in Chicago do passport photos?
There are four Walgreens Photo stations around Elk Grove. Two of them to the south on 930 Elk Grove Town Center and 641 Meacham Road, as well as one to the west situated at 770 East Schaumburg Road and in the north-eastern part on 3 East Golf Read.
Where to get passport photos in downtown Chicago?
You'll find plenty of places capable of taking your photo in downtown Chicago. There are numerous CVS or Walgreens photo facilities in the neighborhood, like the ones on 101 North Clinton Street, 100 West Randolph Street or 151 North State Street.
Where to get passport photos in northern Chicago?
If you're living in northern Chicago or are passing through and need a passport photo, then you'd better stick to Walgreens and CVS photo offices in the neighborhood. There are a number of them in the area, like the one on 225 Milwaukee Avenue near the Captain Daniel Wright Woods Forest Preserve, the facility on 2501 Waukegan Road or 2000 Skokie Valley Road.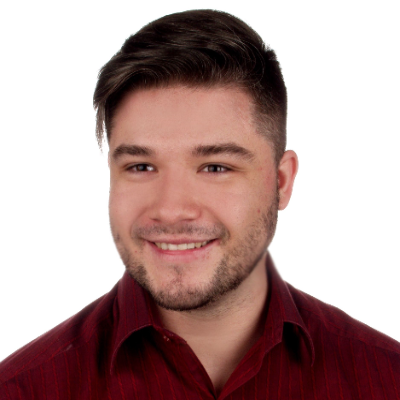 Graduated from the University of Warsaw, Michał, is a travel expert with an undying thirst for adventure and a writer at PhotoAiD. A self-proclaimed book and movie critic as well, he's always eager to visit to the most underrated or less popular travel destinations.